As the year draws to an end, the Hub revisits some of the biggest moments and favorite images from the year.
January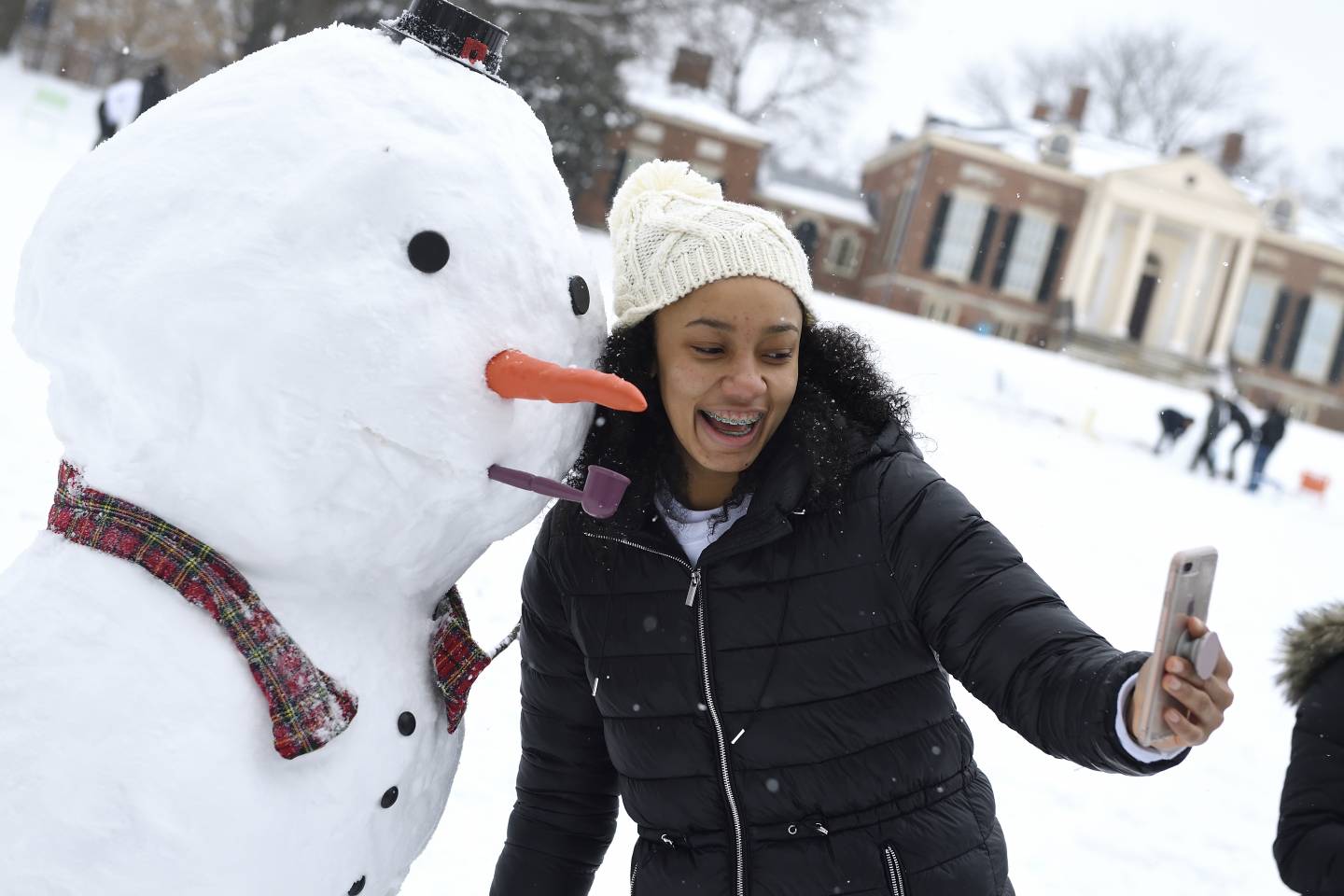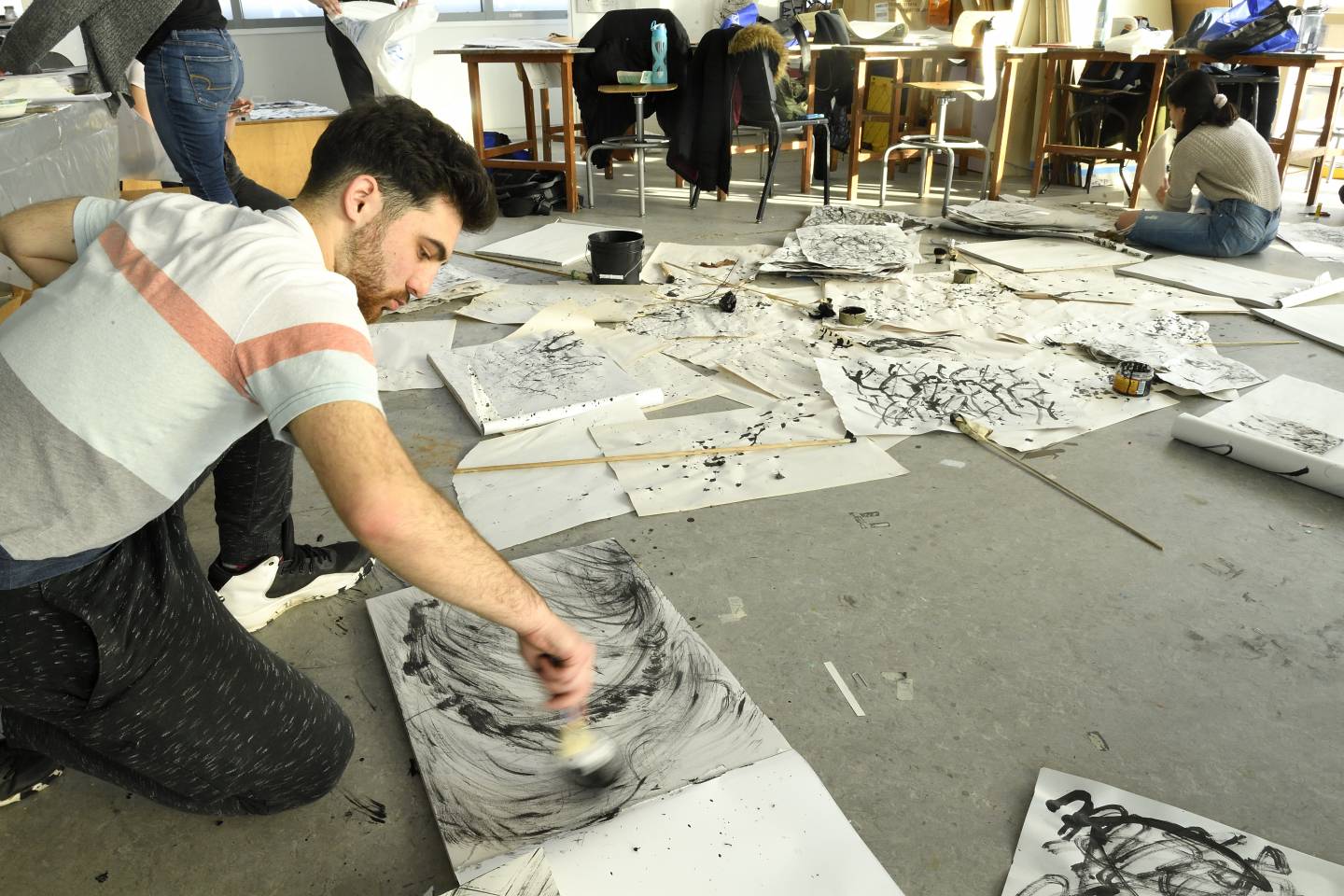 In the Intersession course Color Theory, instructor Barbara Gruber teaches students that art can be made from any material.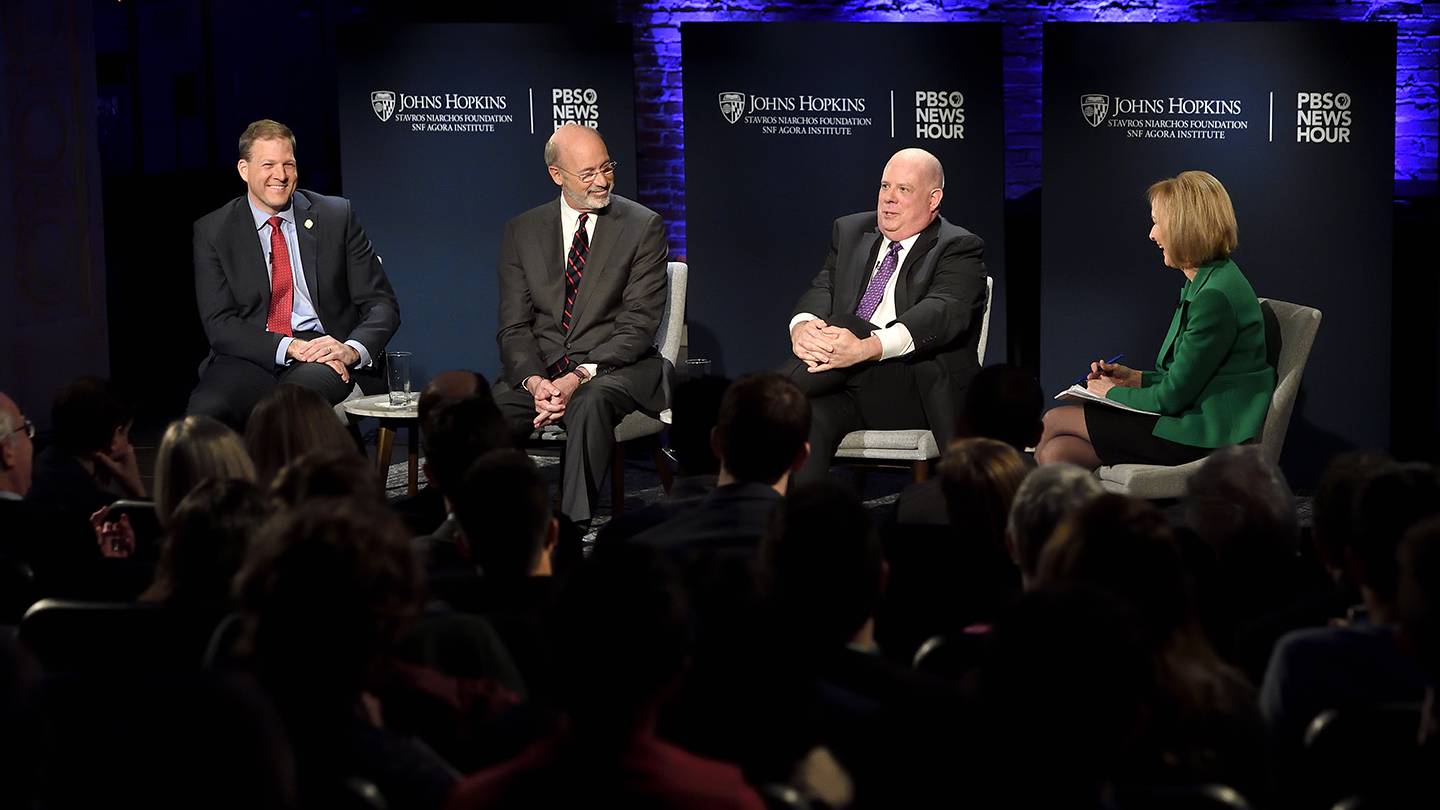 The Stavros Niarchos Foundation Agora Institute at Johns Hopkins hosts this governors' forum at the SNF Parkway Theatre featuring Maryland's Larry Hogan, New Hampshire's Chris Sununu, and Pennsylvania's Tom Wolf. The event is moderated by PBS Newshour anchor Judy Woodruff.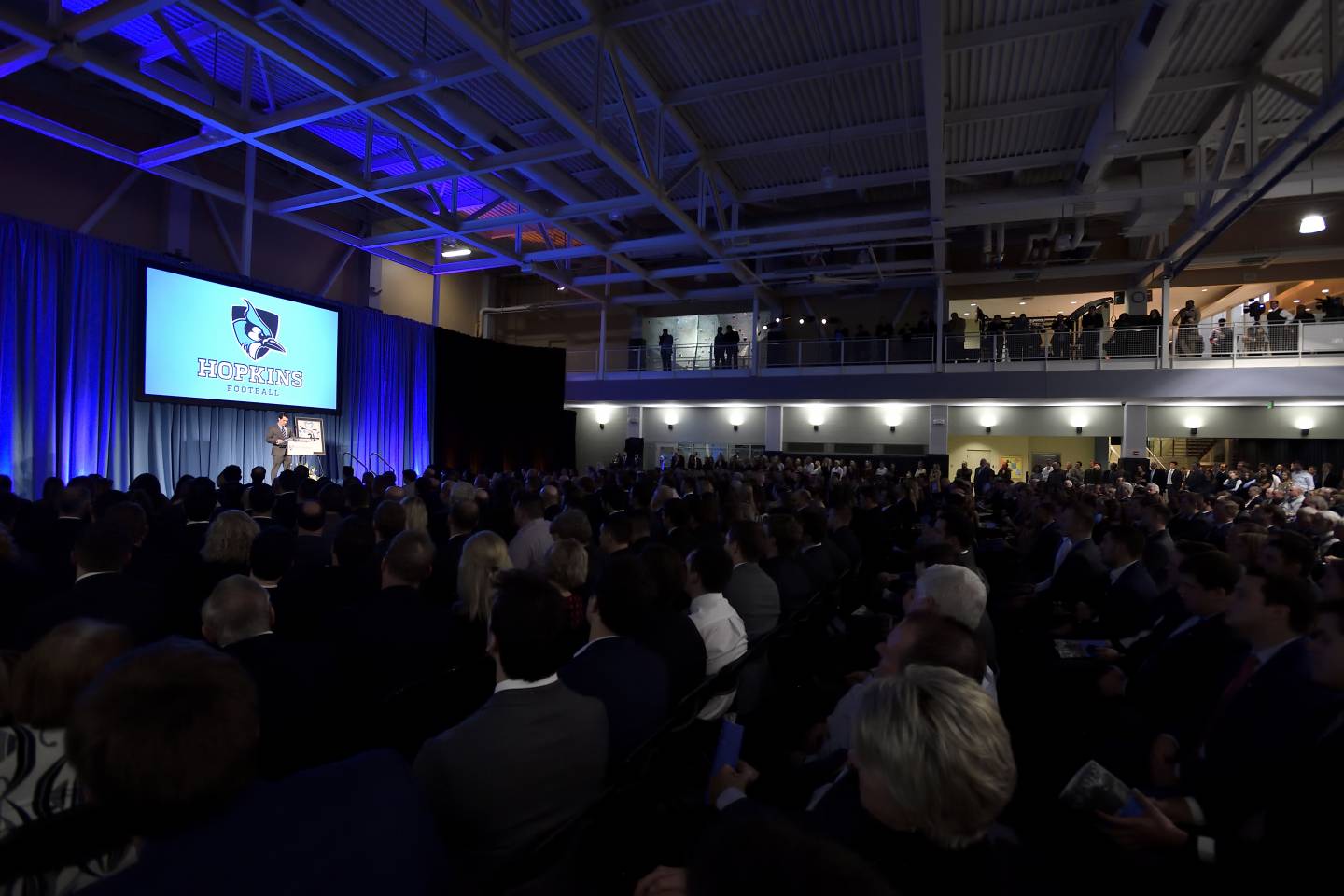 Hundreds gather in the O'Connor Rec Center to pay tribute to Jim Margraff, the longtime coach of the Johns Hopkins football team who died Jan. 2.
February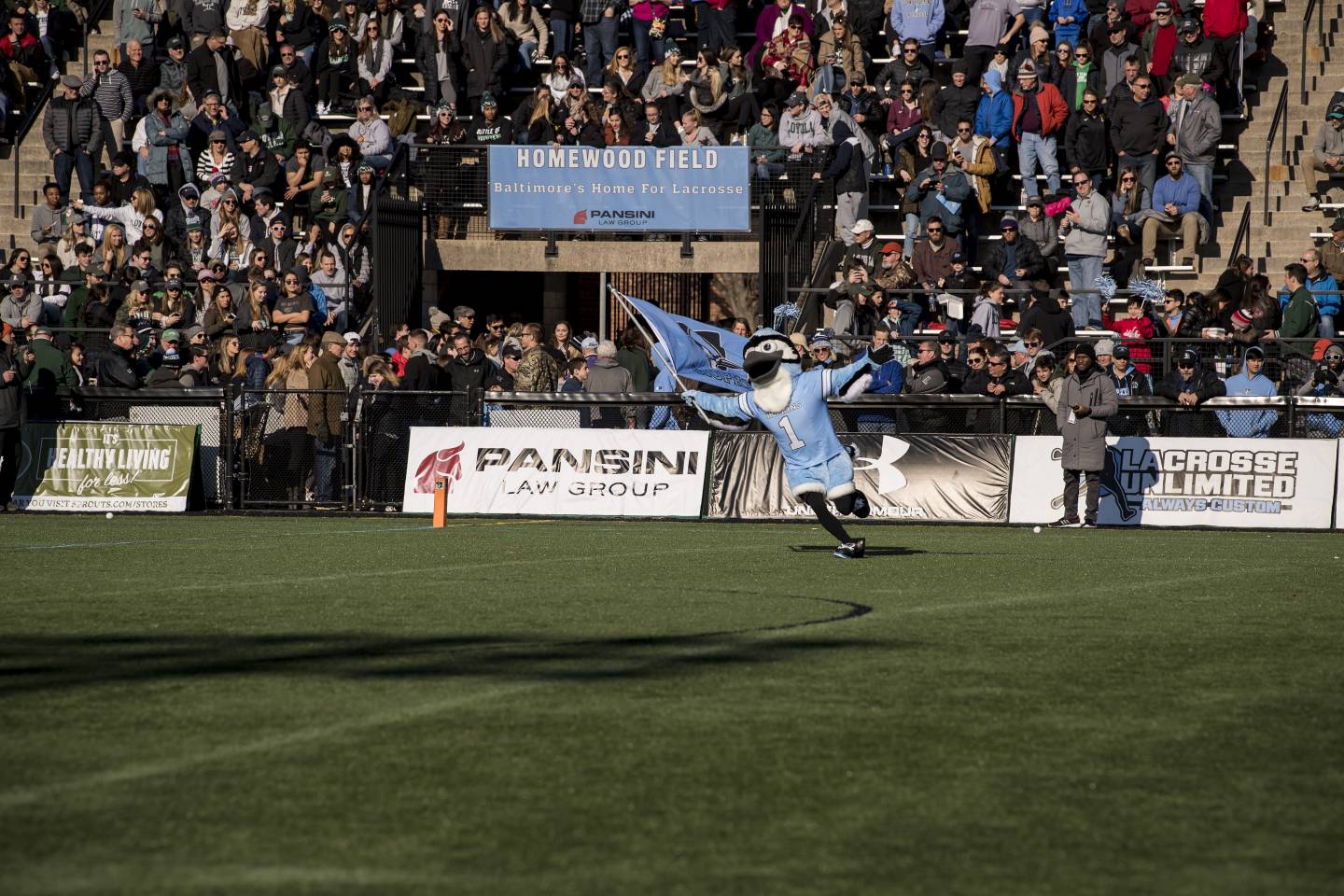 In February, the Johns Hopkins Blue Jay debuted a new look.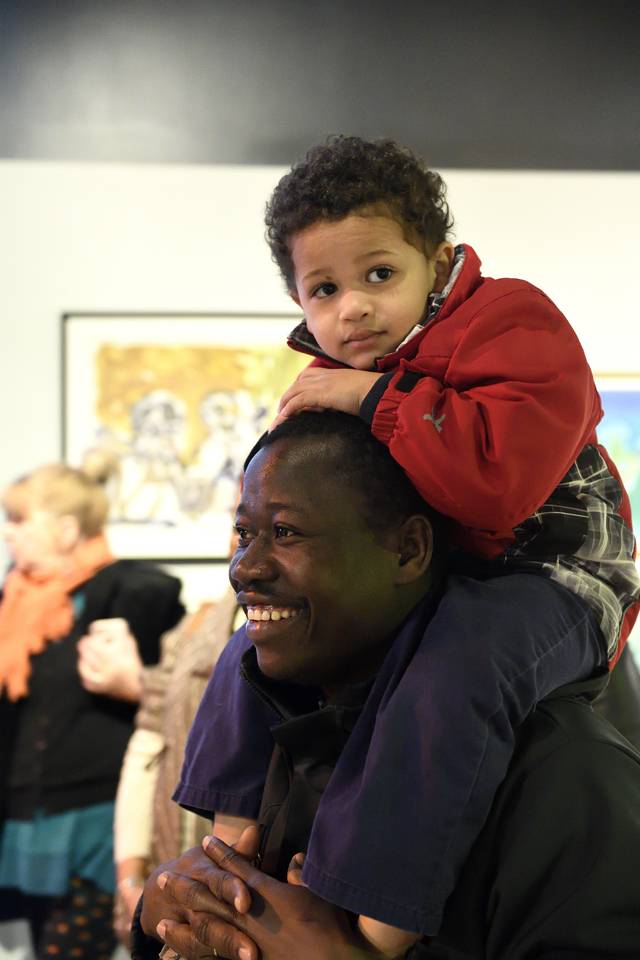 The third annual Johns Hopkins Day at the Reginald F. Lewis Museum draws its largest crowd to date, with more than 900 Hopkins students, faculty, staff, and their families registering to visit the museum as part of the university and health system celebration of Black History Month.
March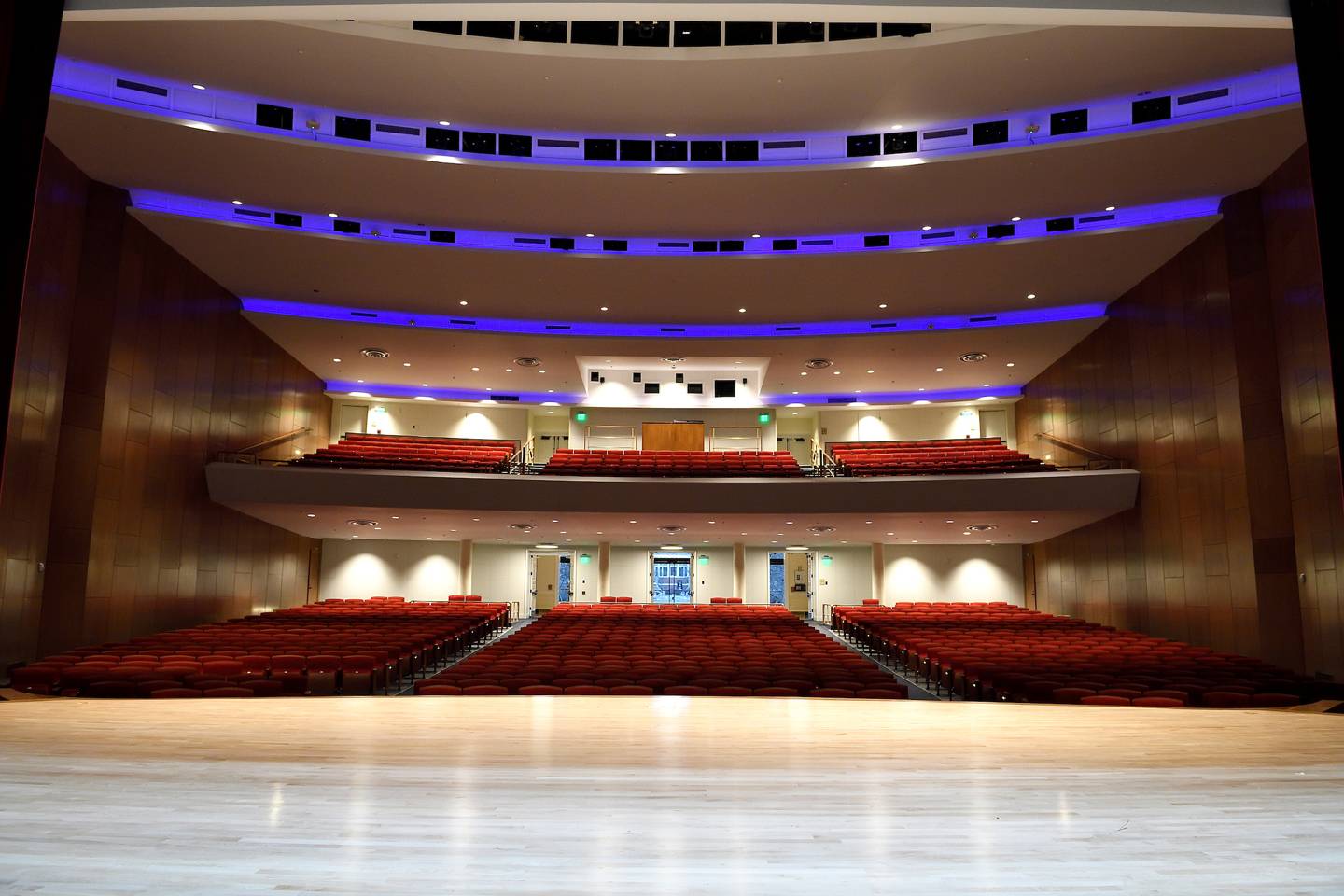 After being closed for more than a year for repairs, Shriver Hall reopens its doors in March.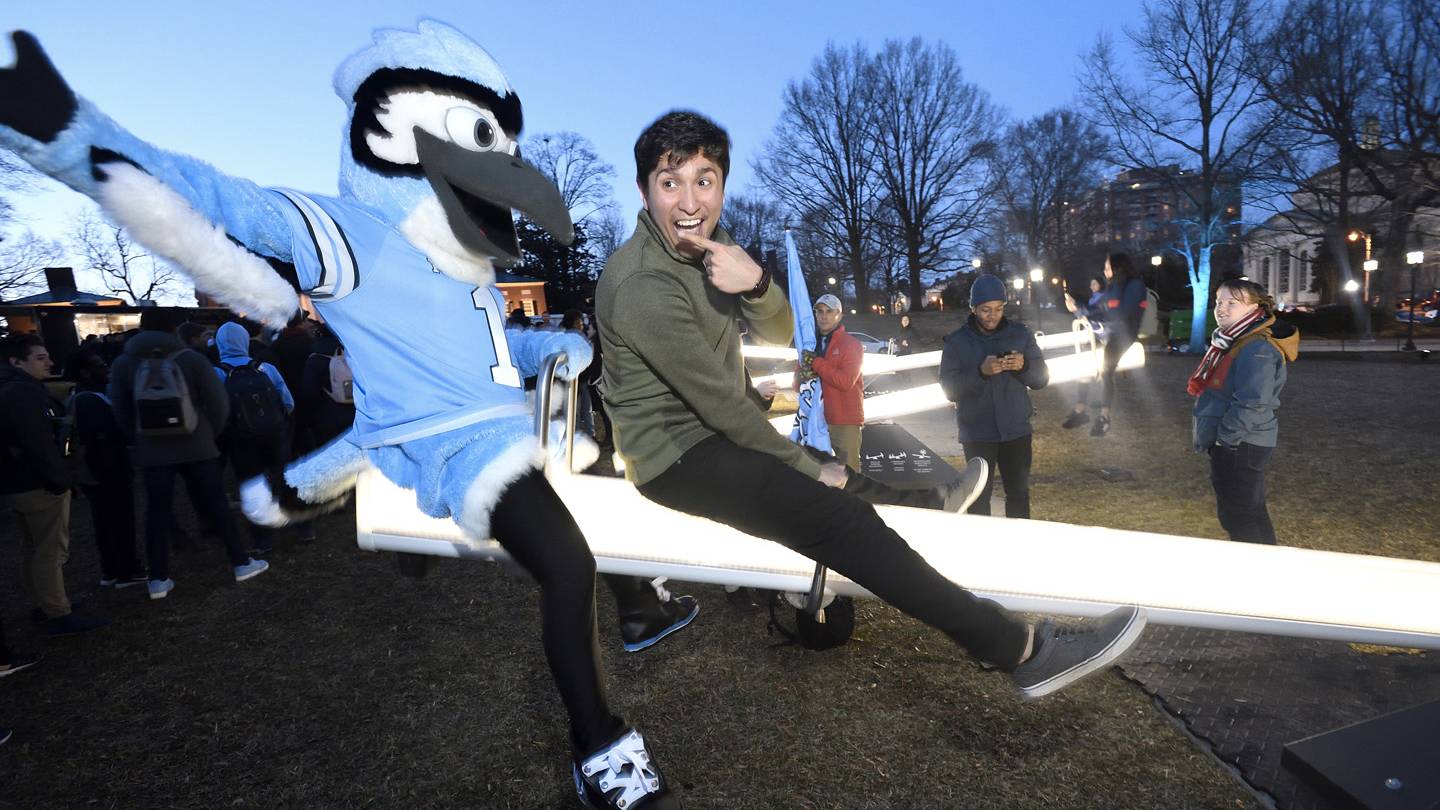 During a celebration on the Beach, JHU President Ron Daniels announces that the university will build a student center on the university's Homewood campus, made possible through fundraising and philanthropic support.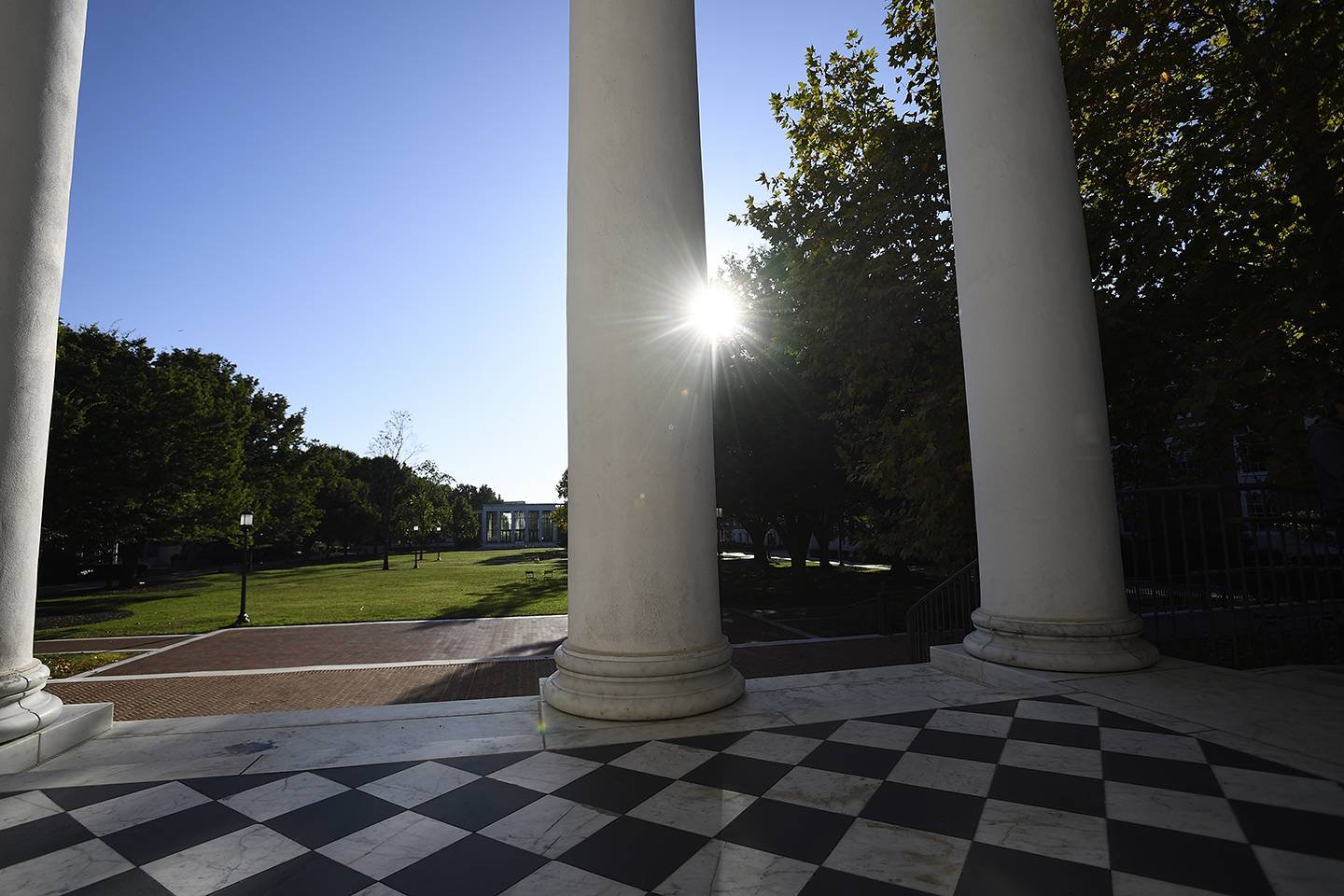 A study from the Department of Psychological and Brain Sciences asks people to "think like a machine" and try to identify abstract images. Findings suggest that modern computers may not be as different from humans as we think.
April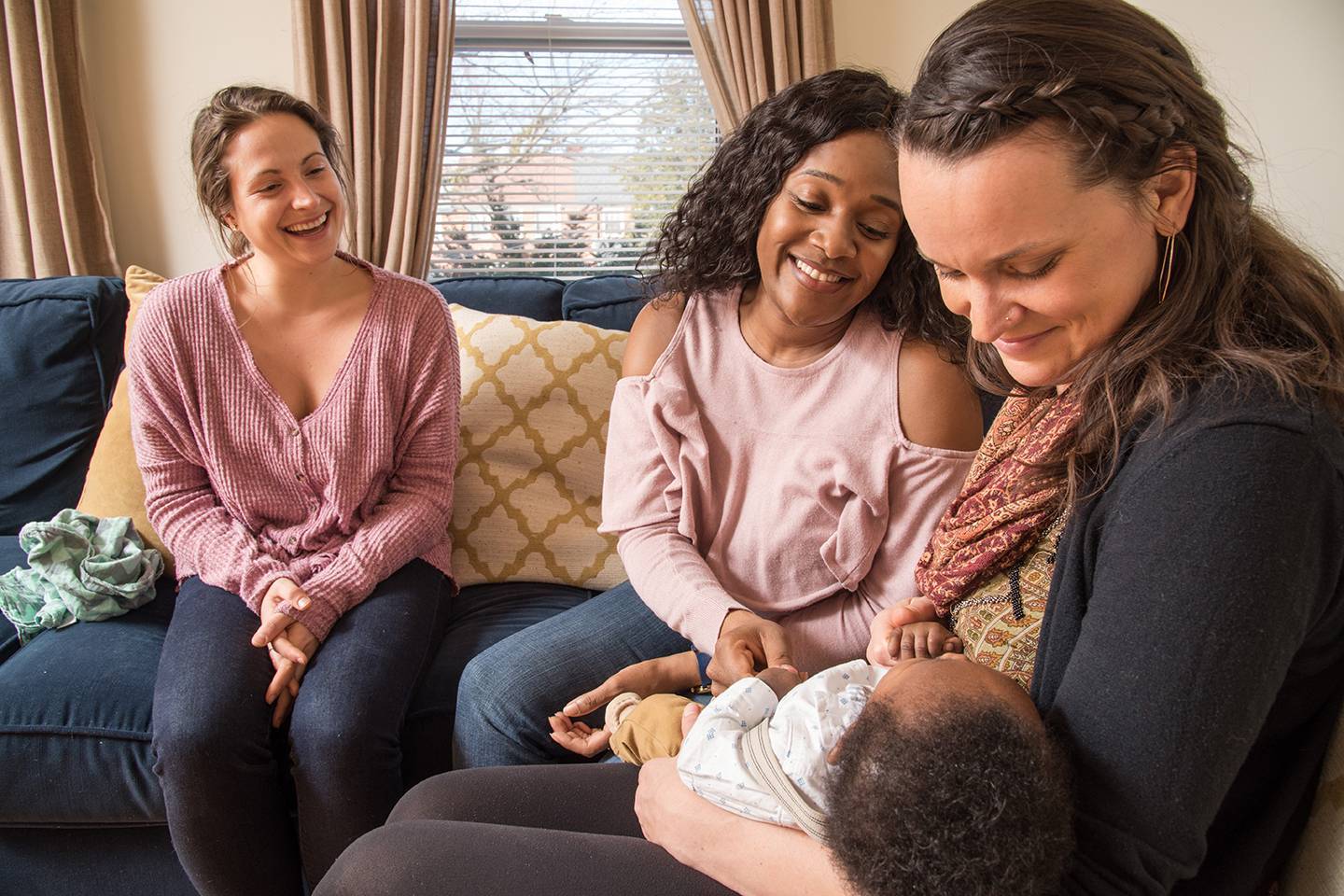 Doulas Laura Moro (left) and Jodie Pelusi (far right) visit Ashley Fadiora and baby Nova, whose delivery they assisted as part of the School of Nursing's Birth Companions program.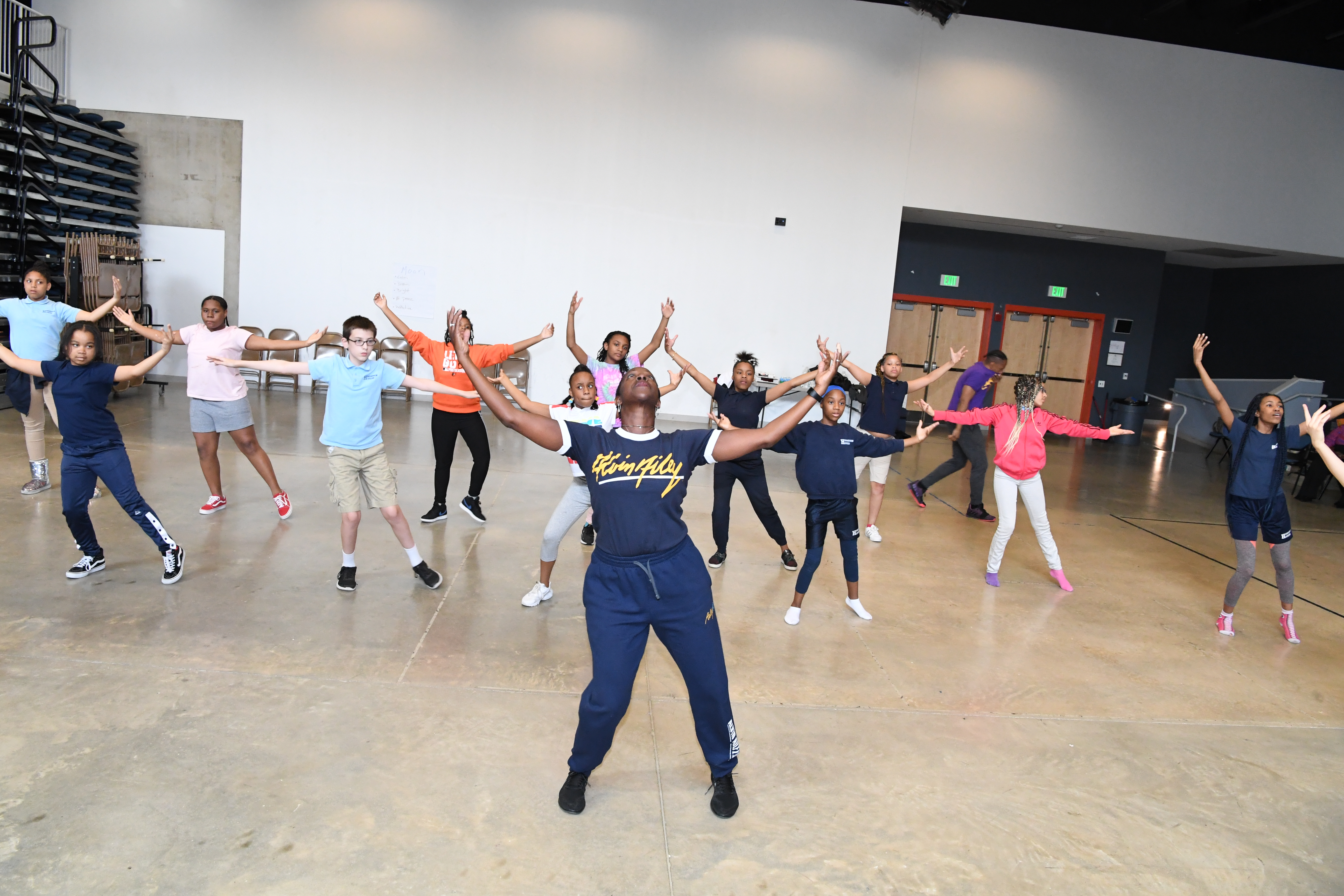 Dancers from the Alvin Ailey American Dance Theater visit the Henderson-Hopkins school for a weeklong dance residency.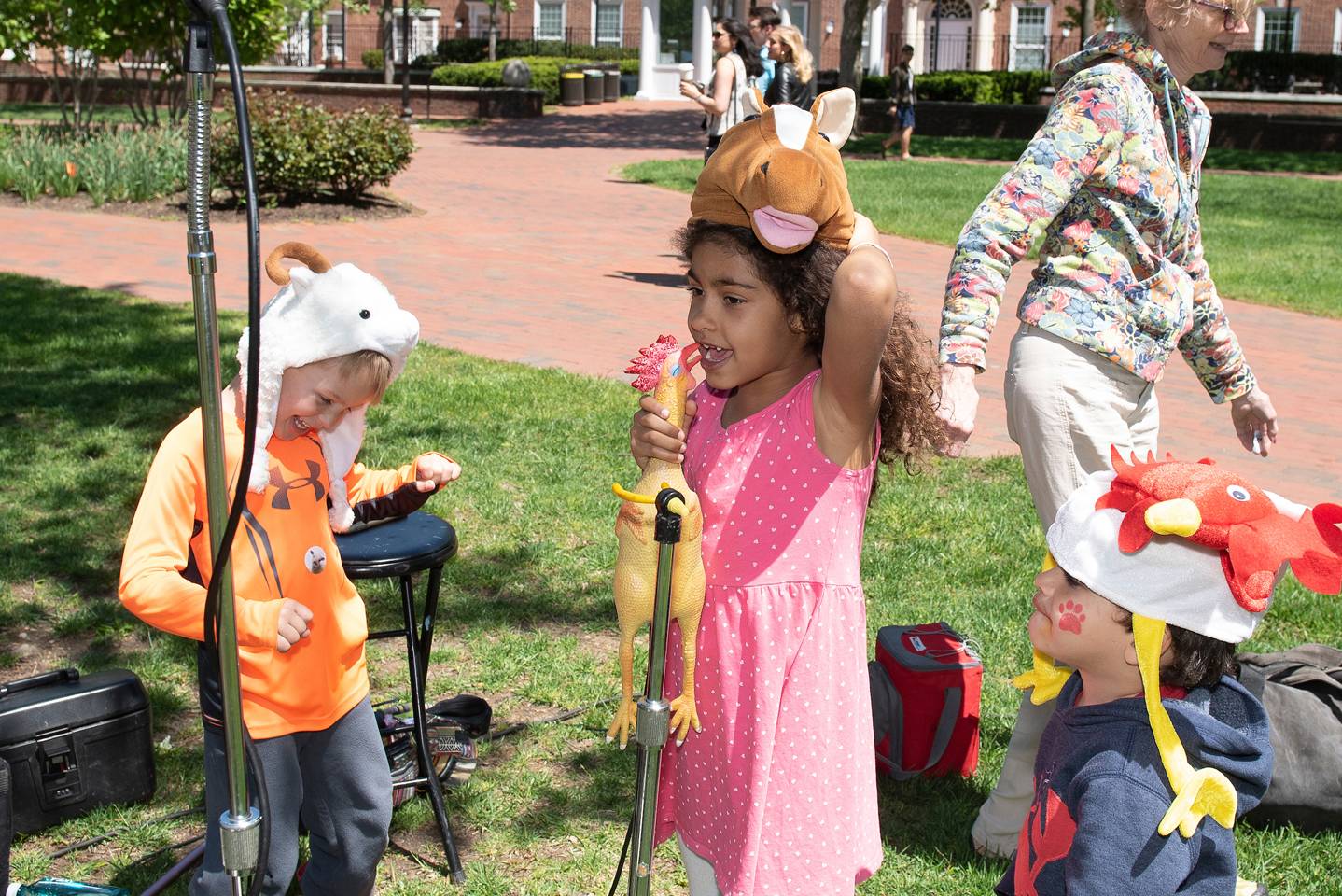 Spring Fair at Johns Hopkins attracts students, faculty, staff, and members of the community to the university's Homewood campus.
May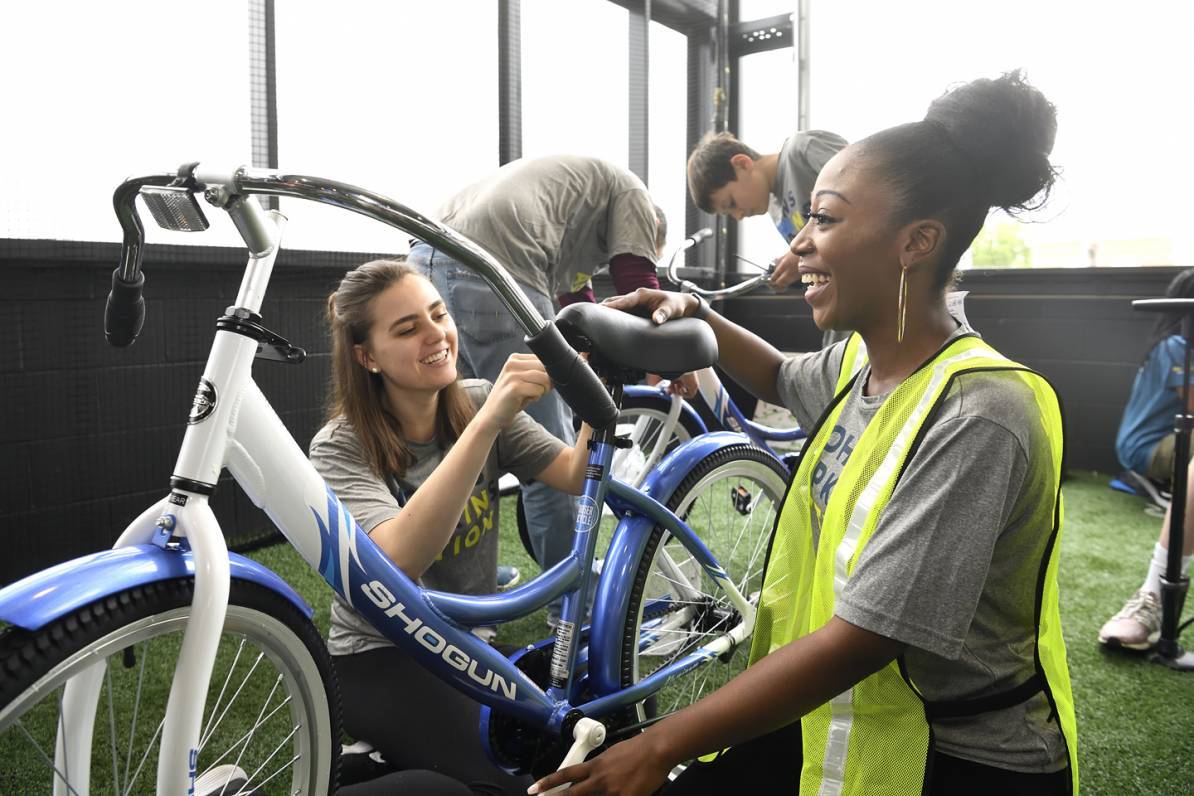 Members of the Johns Hopkins community spread out across parts of Baltimore and Washington, D.C., to take part in Johns Hopkins in Action, a service program designed to engage alumni, parents, and friends of the university in projects that make an immediate impact on communities.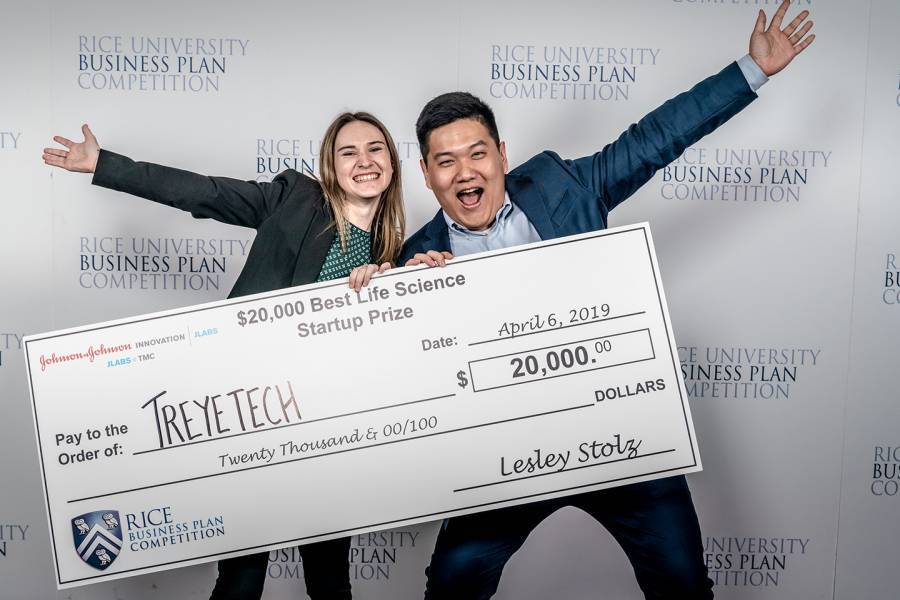 Graduate students Kali Barnes and Eric Chiang take home more than $30,000 in prizes from the Rice University Business Plan Competition. Their team's device, called Treyetech, makes corneal transplants easier for doctors to perform.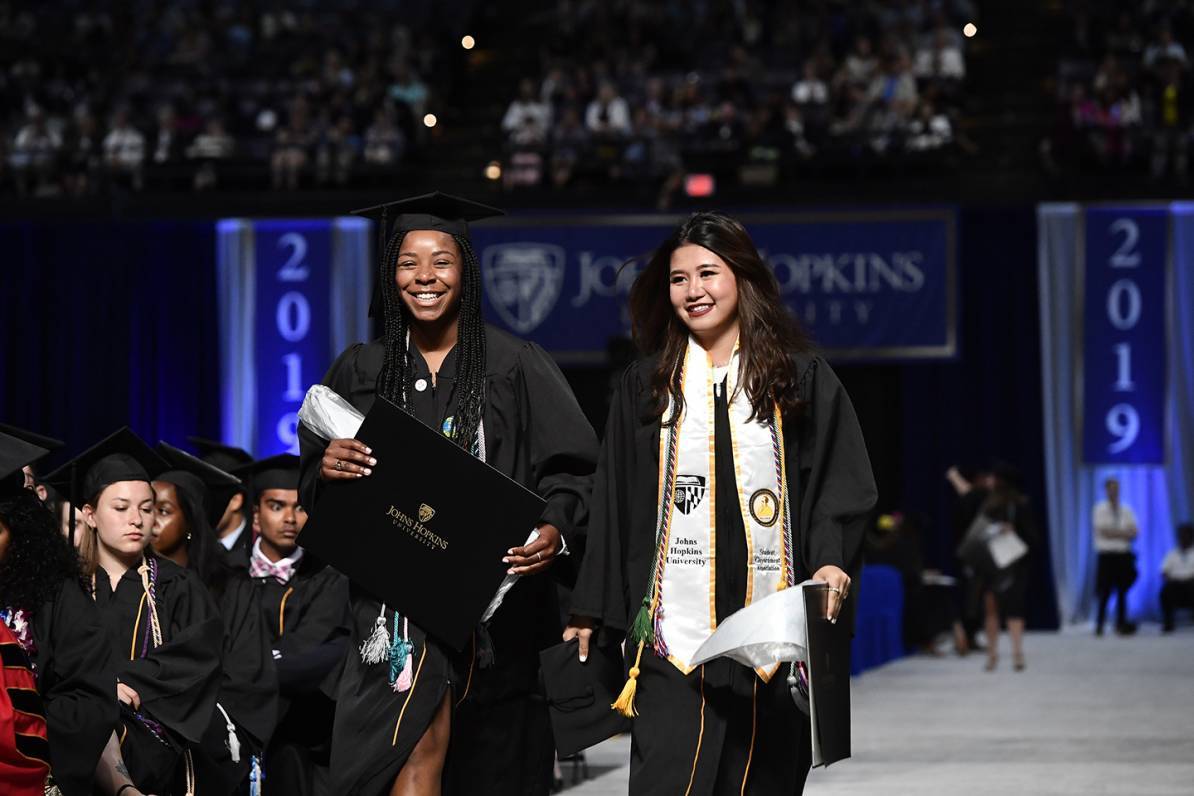 More than 1,500 Johns Hopkins University students claim their degrees at the universitywide Commencement ceremony.
June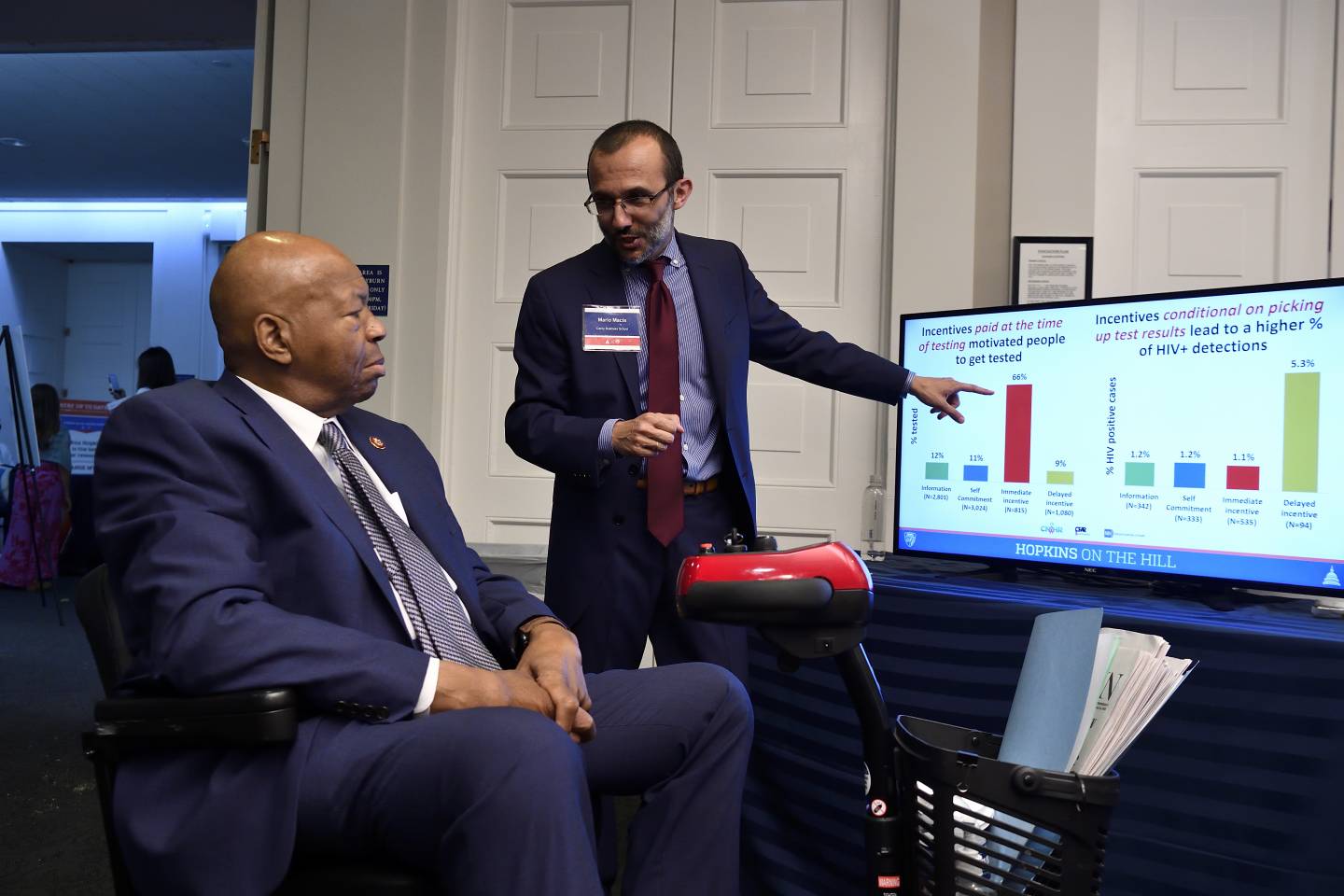 During Hopkins on the Hill, representatives from 21 projects that received federal funding from government agencies showcase their work. Here, Mario Macis from the Carey Business School discusses his work with Sen. Elijah E. Cummings from Maryland, who died Oct. 17.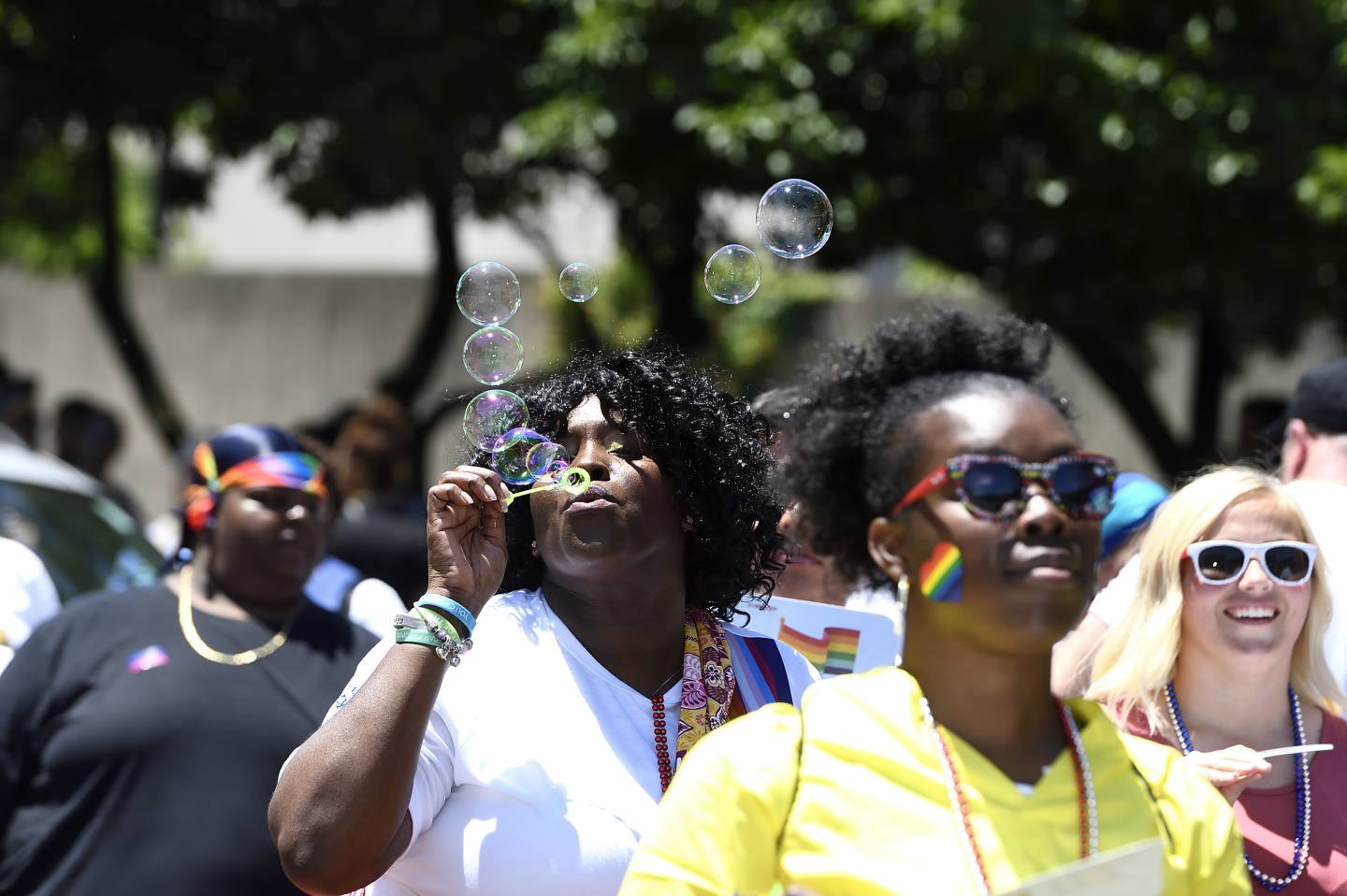 Hundreds of Johns Hopkins faculty, staff, and students march as part of the Baltimore Pride parade.
July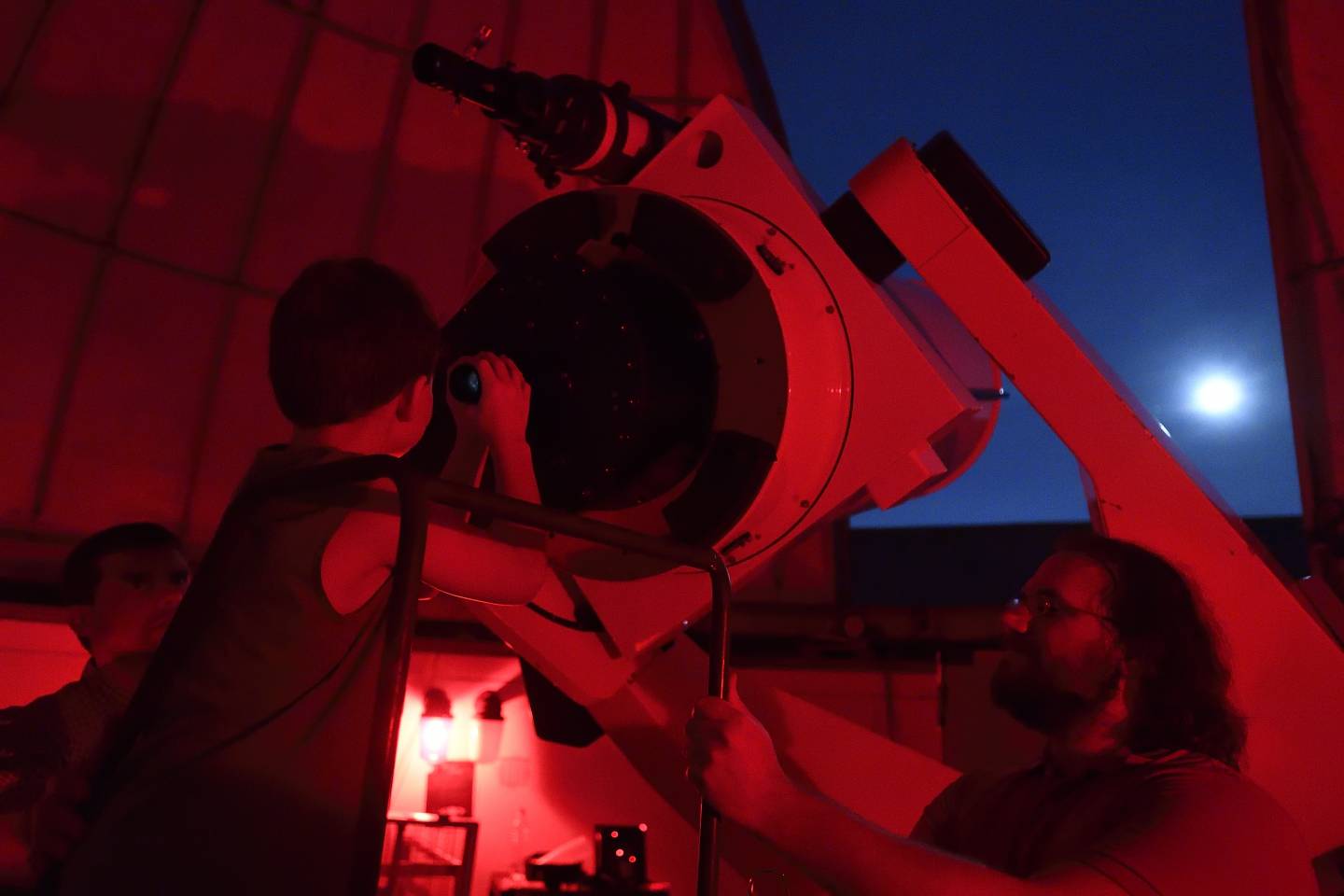 In honor of the 50th anniversary of Apollo 11's historic moon landing, visitors gather on the roof of Bloomberg Center for Physics & Astronomy to hear lesser-known facts about the moon from Hopkins PhD candidate Erini Lambrides, and to peer through one of the largest optical telescopes in the region, the Morris T. Offit Telescope.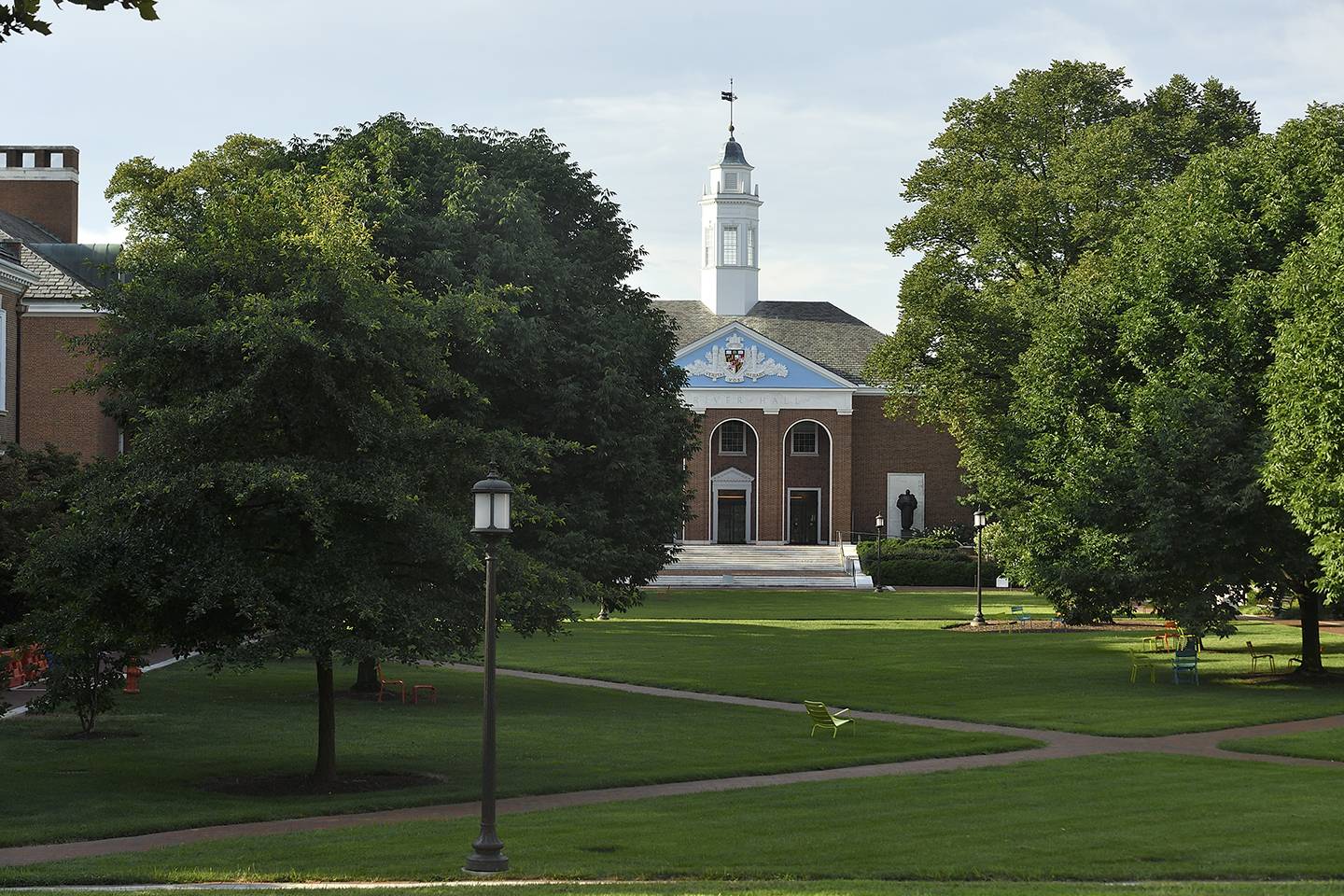 August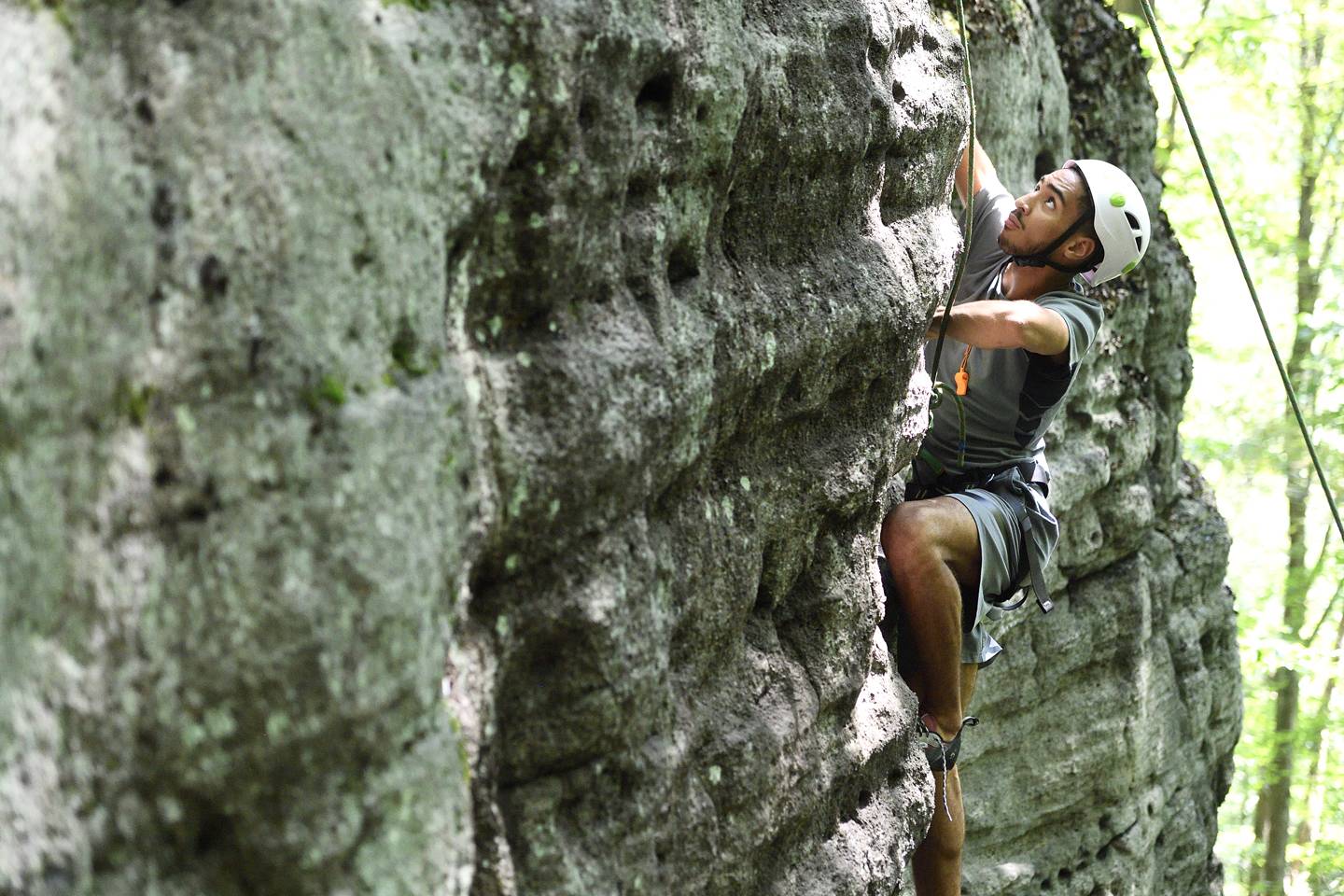 Students in pre-orientation programs climb out of their comfort zones.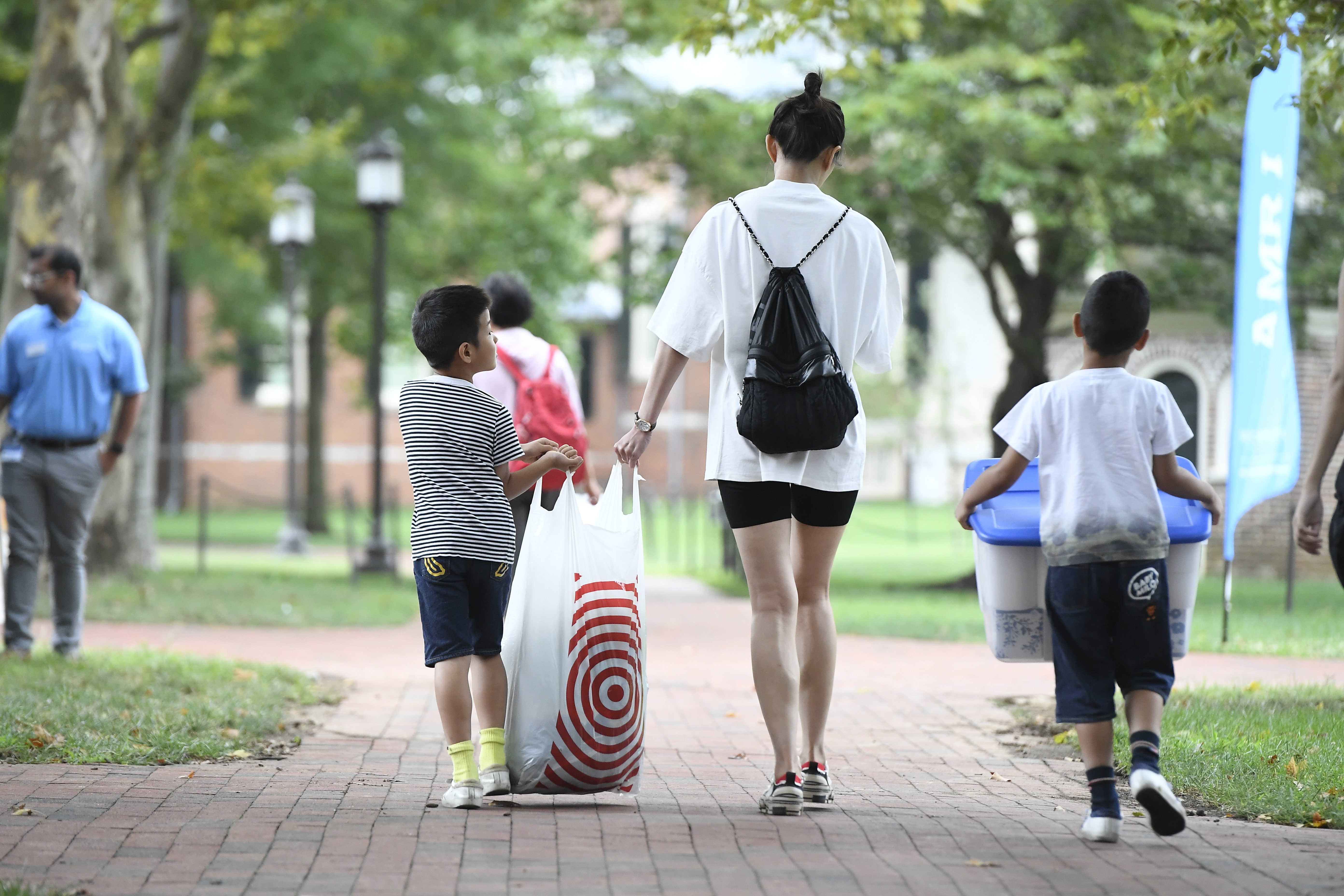 More than 1,300 members of the Class of 2023 move into their residence halls on the Johns Hopkins University Homewood campus.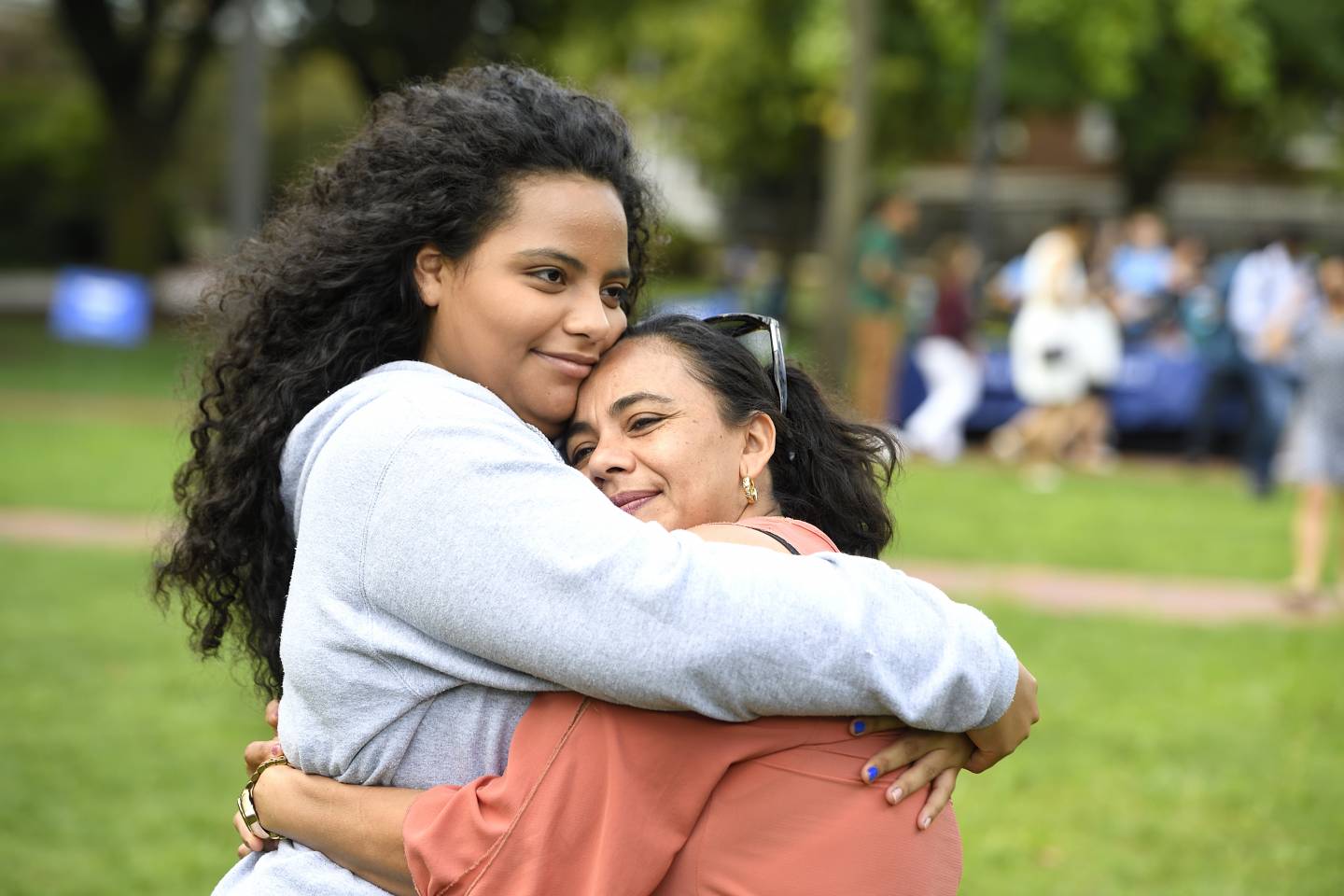 During the Pies and Goodbyes event, students bid their families farewell as they begin their college years.
September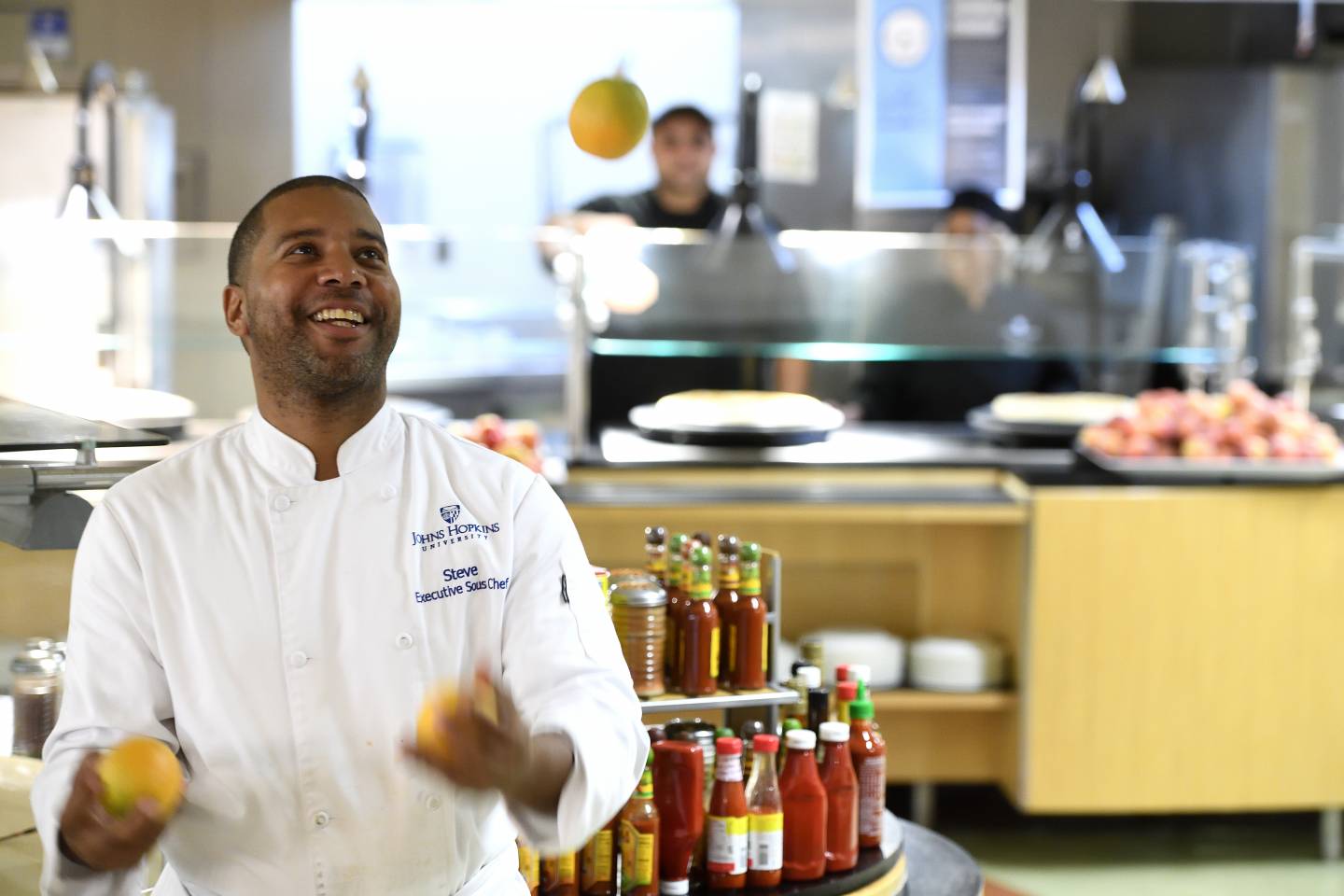 Levering Cafe and Kitchen unveils new spaces and a host of fresh menu offerings, including pastries, breakfast sandwiches, and grab-and-go options to fuel the Hopkins community.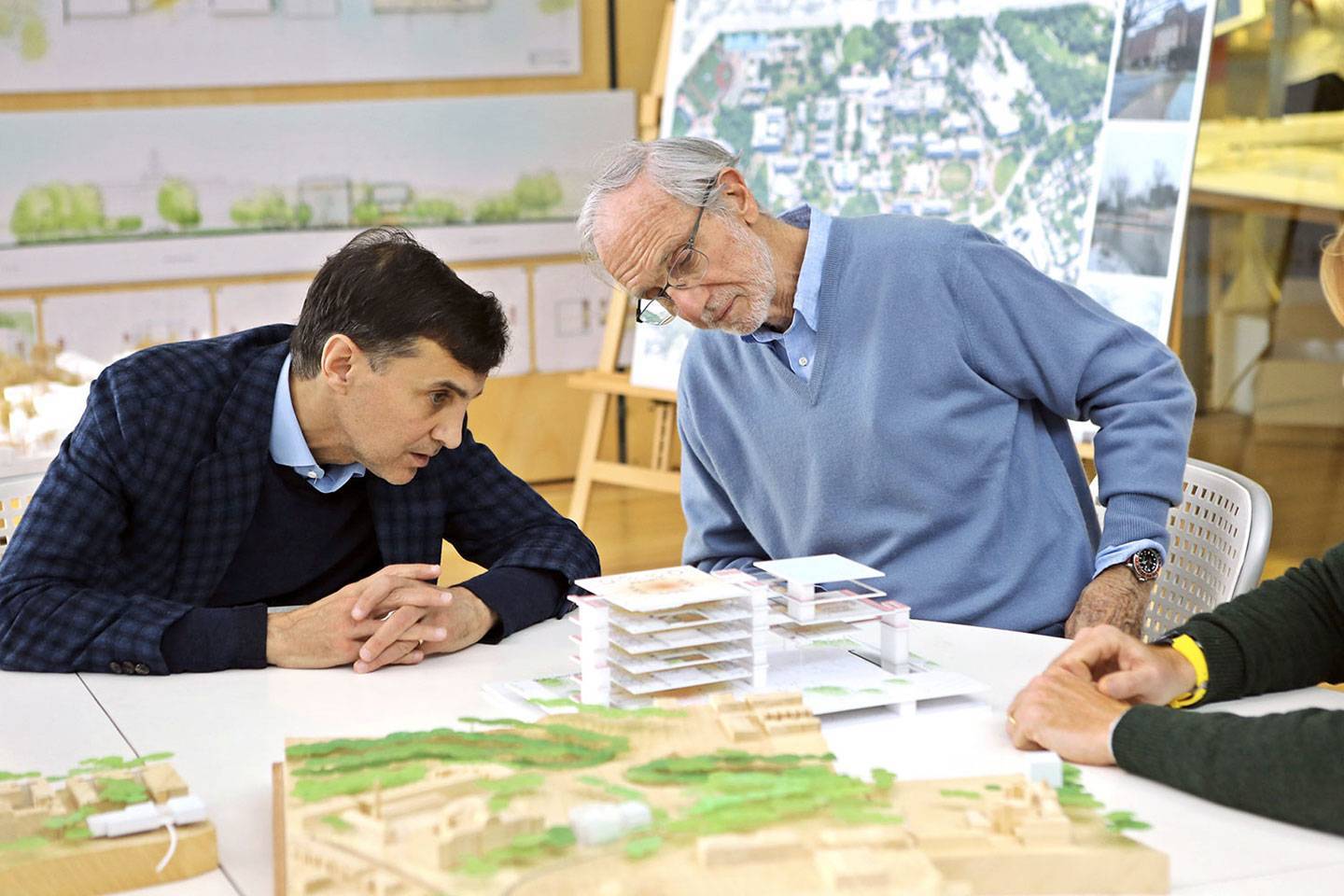 Renowned architect Renzo Piano showcases the initial design of the new SNF Agora Institute building to JHU President Ronald J. Daniels.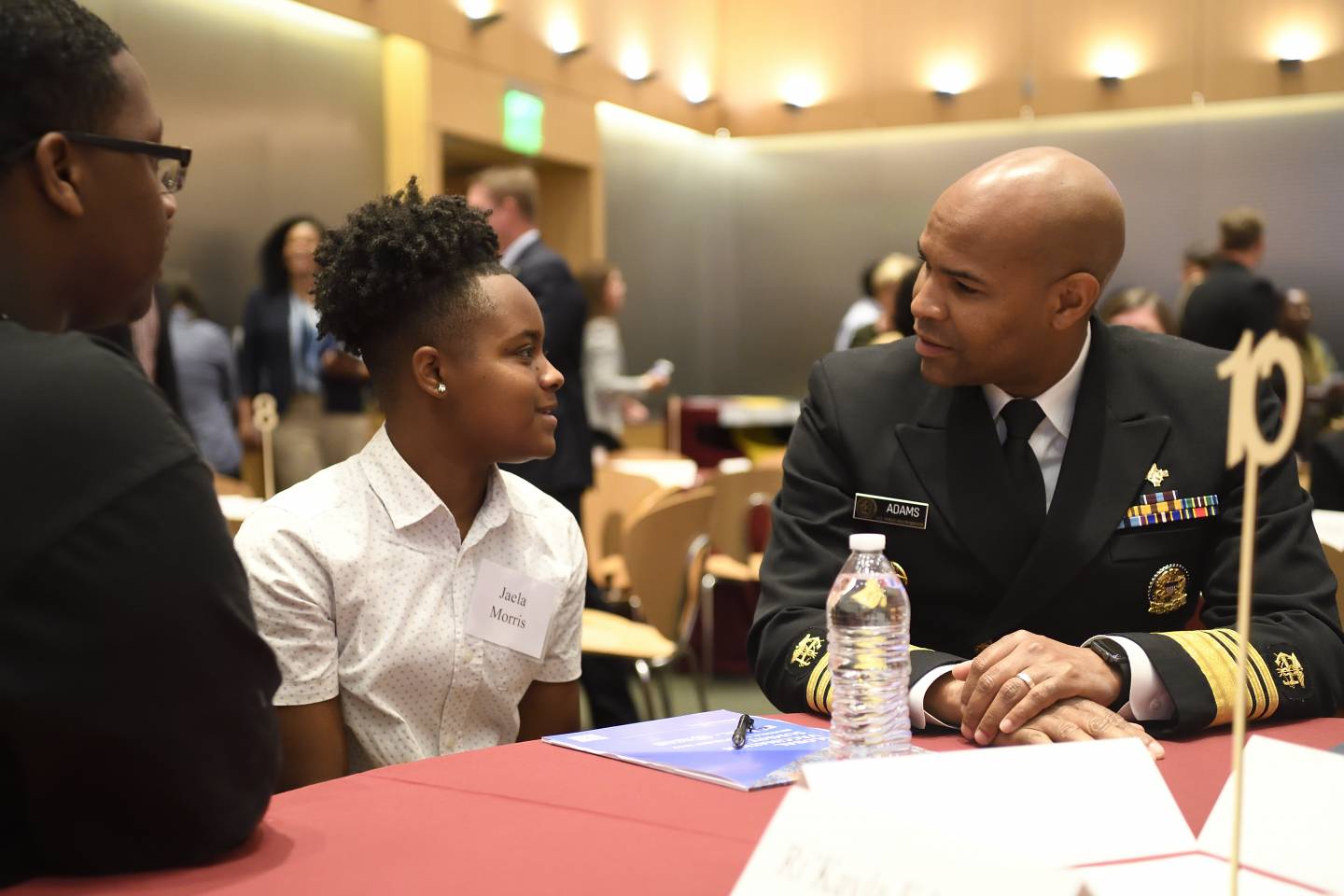 U.S. Surgeon General Jerome Adams visits the Bloomberg School of Public Health to speak at an event sponsored by the Center for Adolescent Health.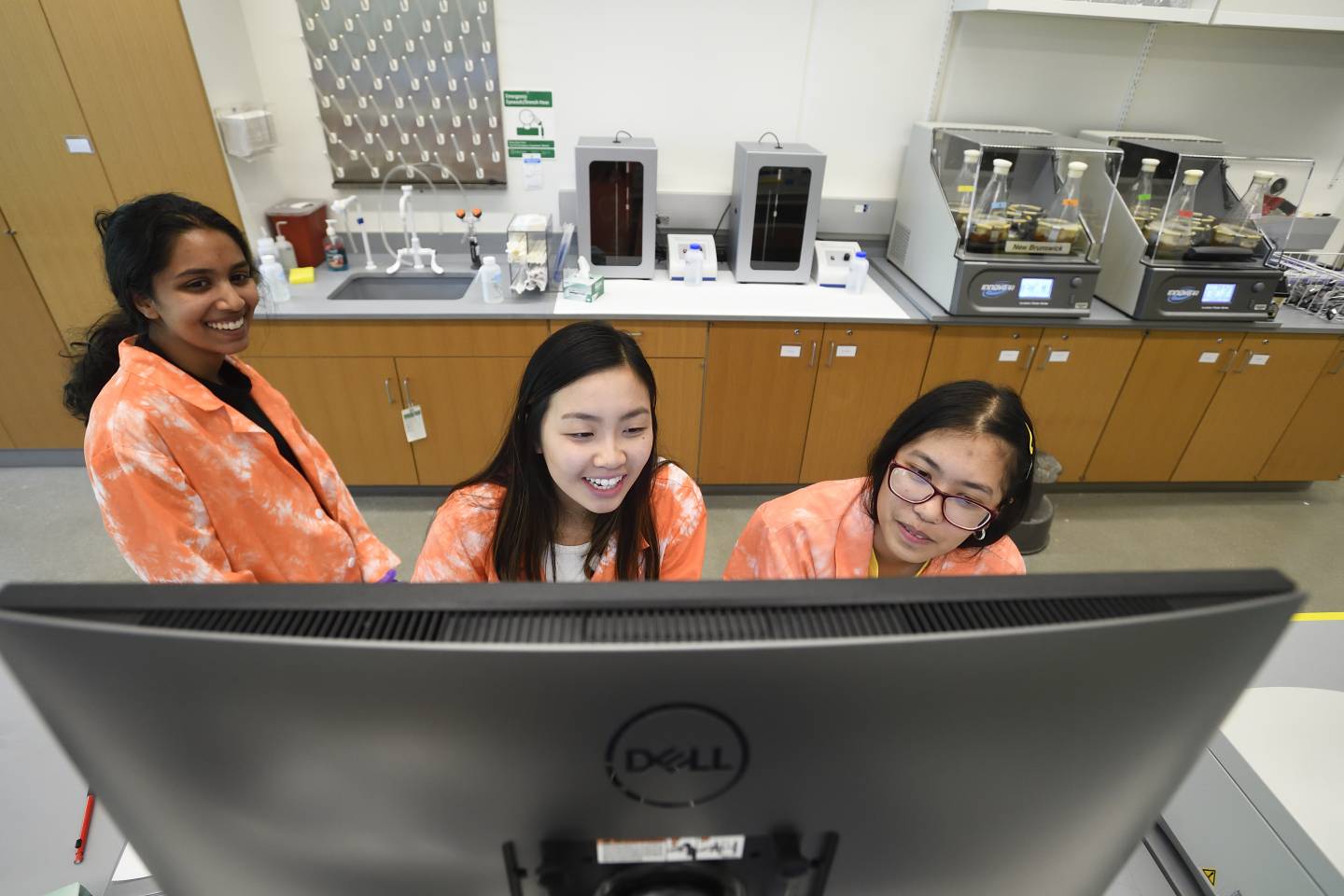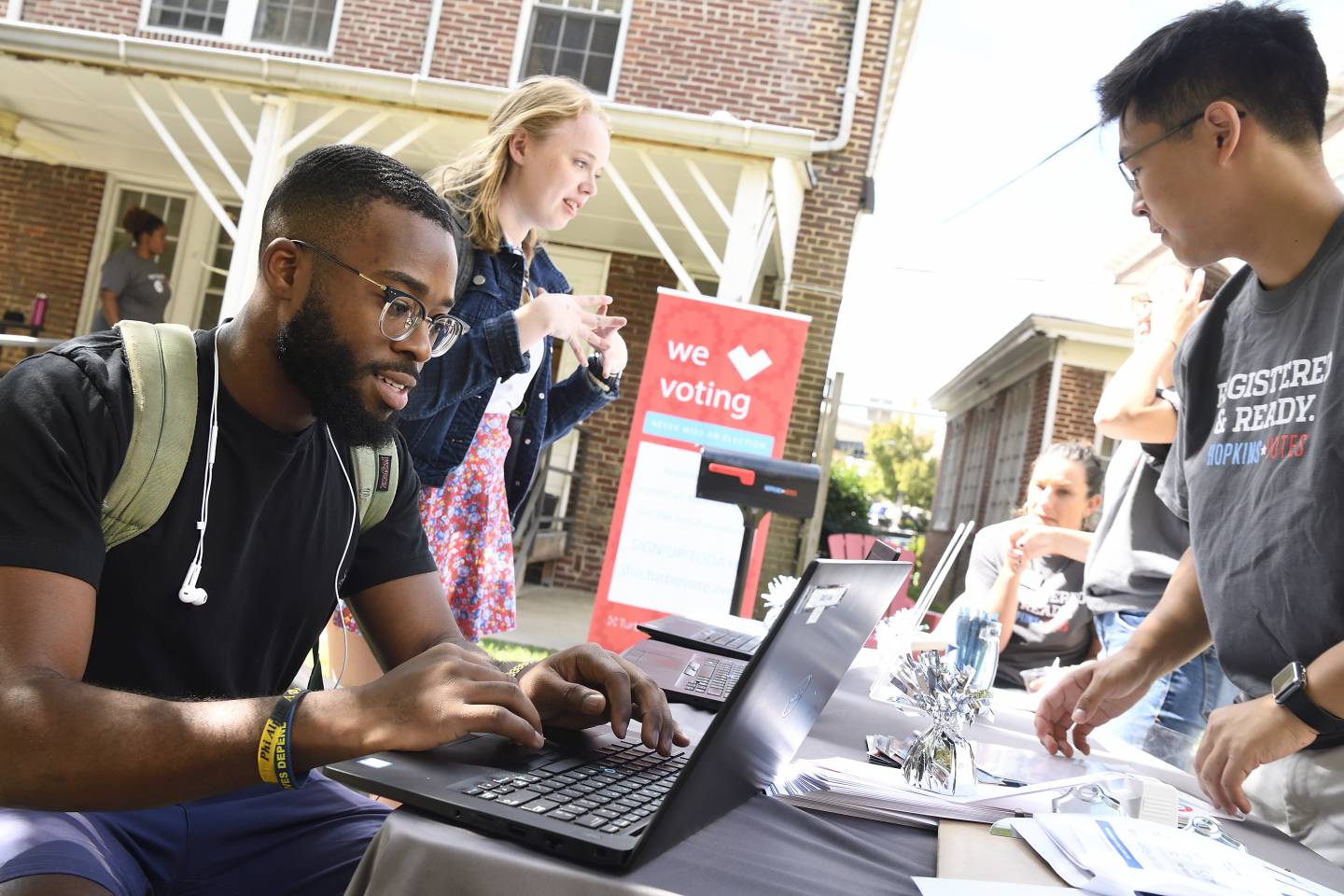 A student registers to vote during a voter registration drive on campus, a continuation of the Hopkins Votes effort from 2018 that raised the voting rate among all JHU students to 44.8%, up from 14.4% in 2014.
October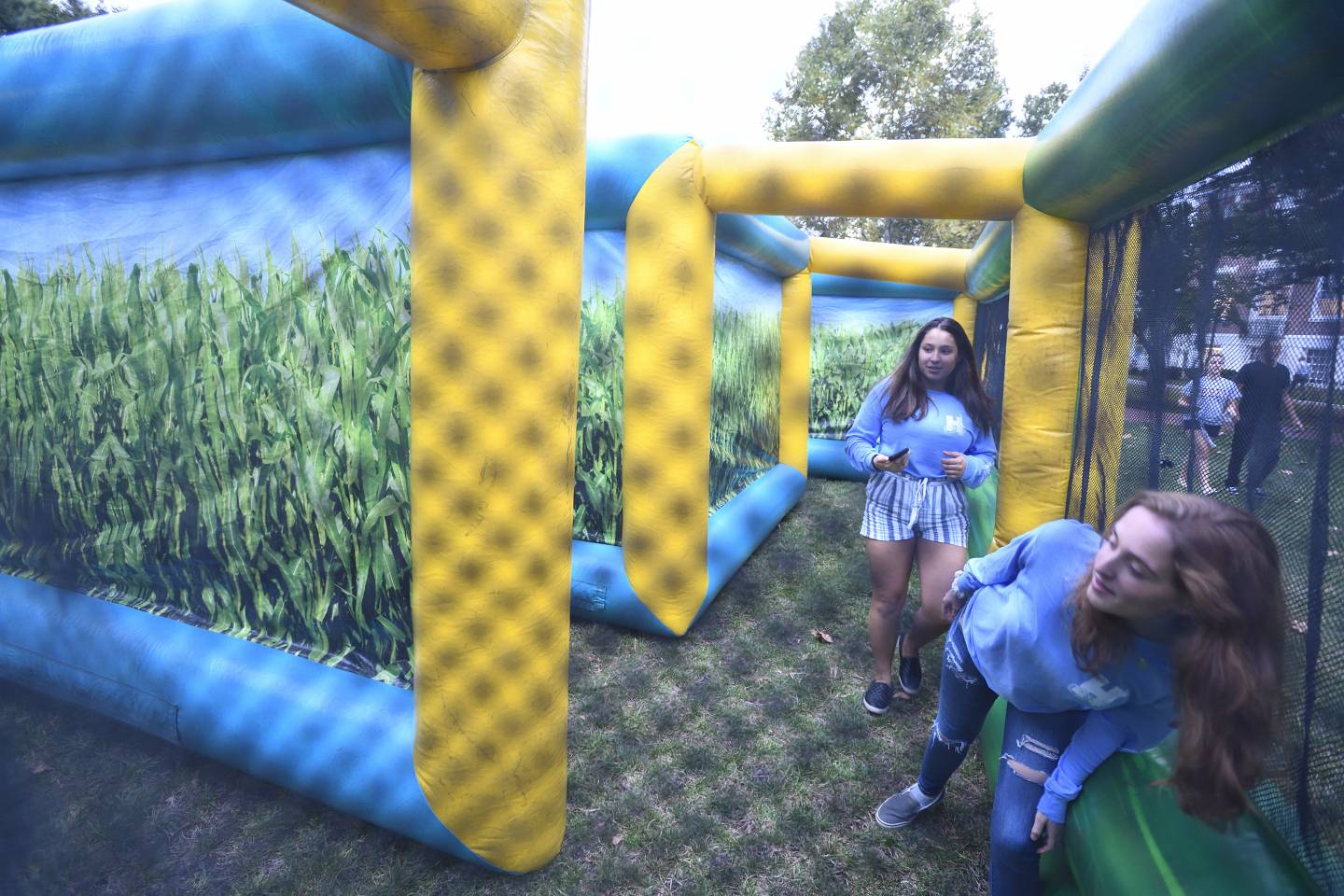 Students get lost in an inflatable corn maze as part of Hoptoberfest.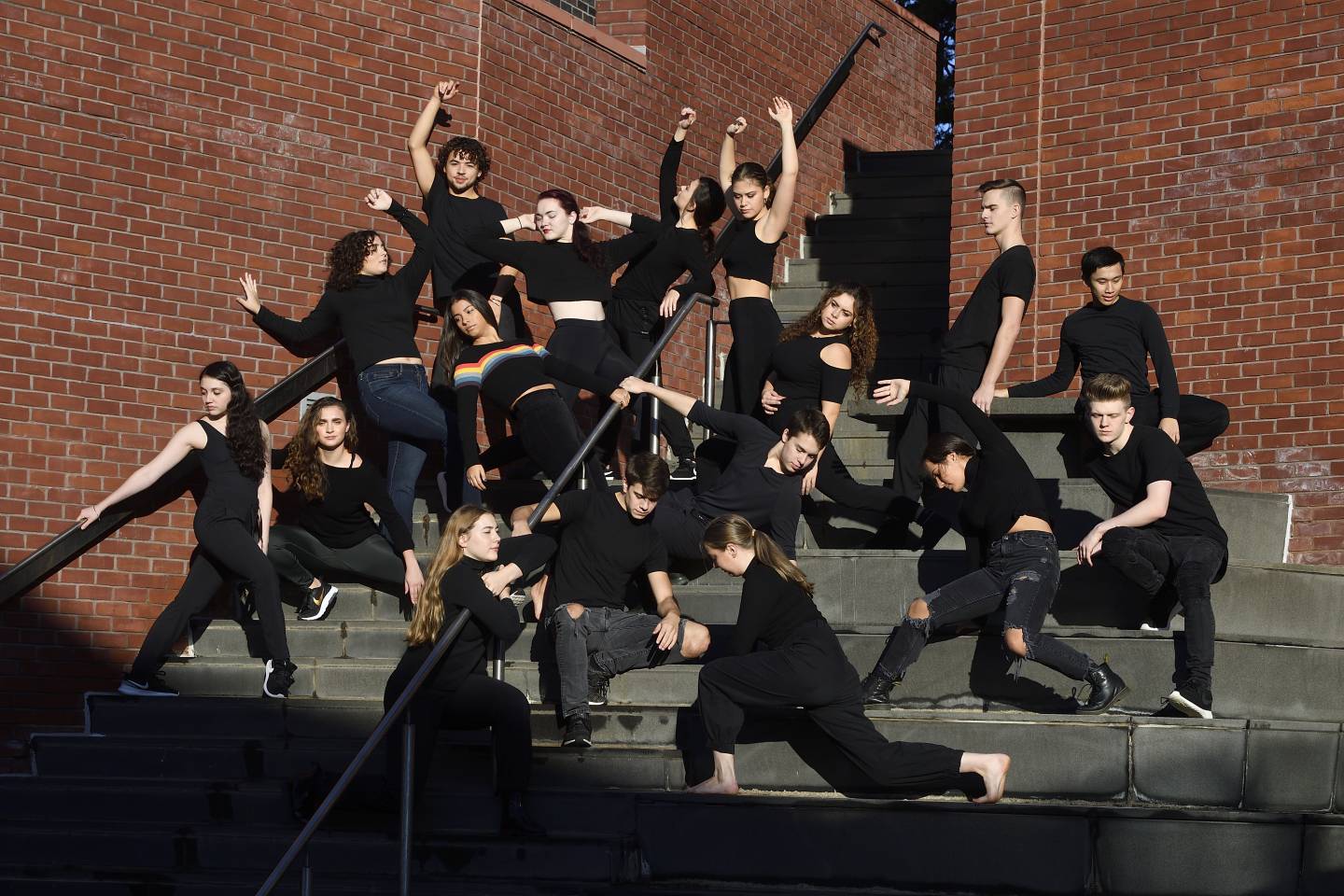 Peabody dancers visited the university's Homewood campus for a photoshoot.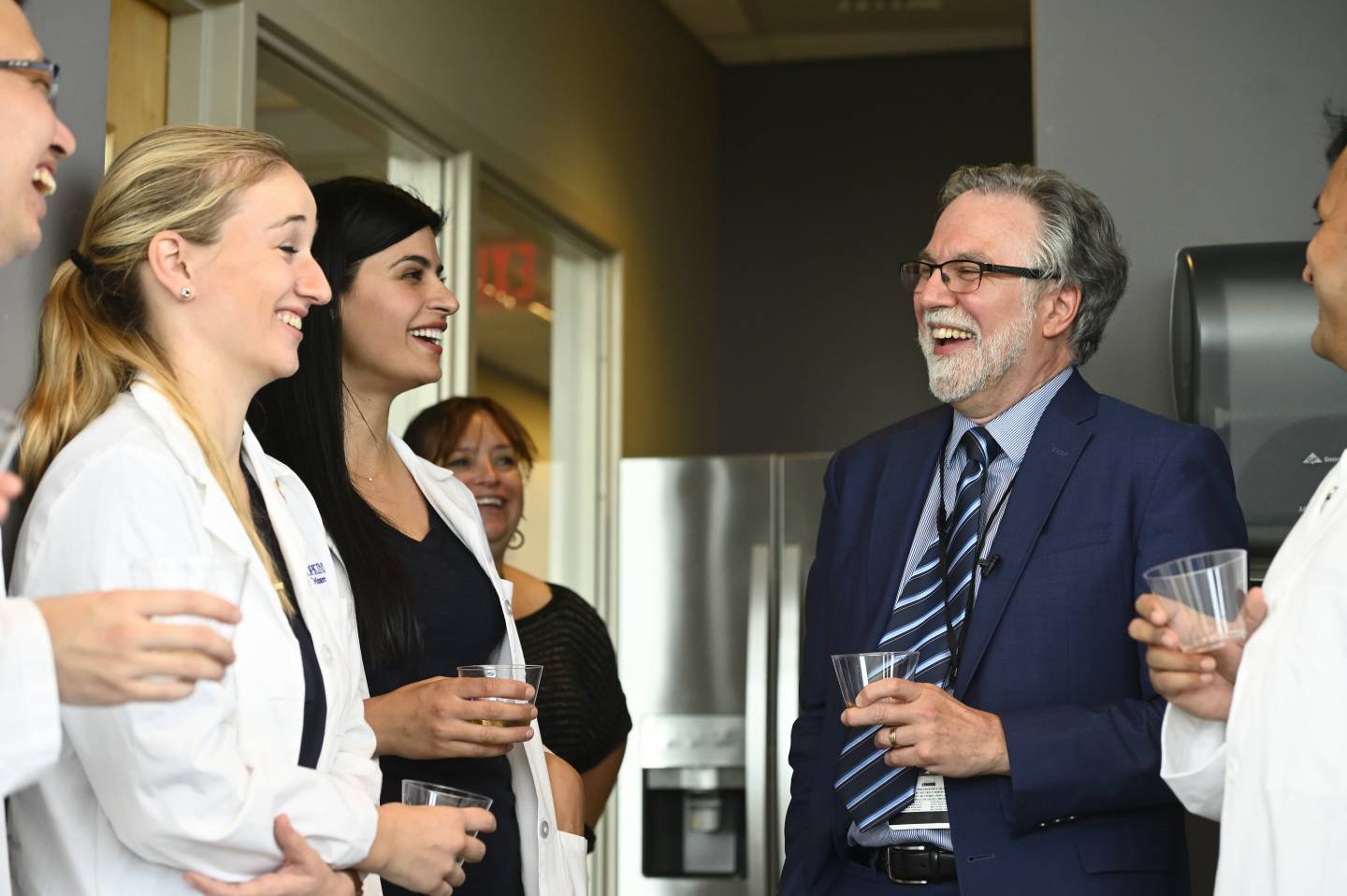 Life changes for Johns Hopkins physician-scientist Gregg Semenza after he wins a Nobel Prize in physiology or medicine for his research on how cells respond to oxygen.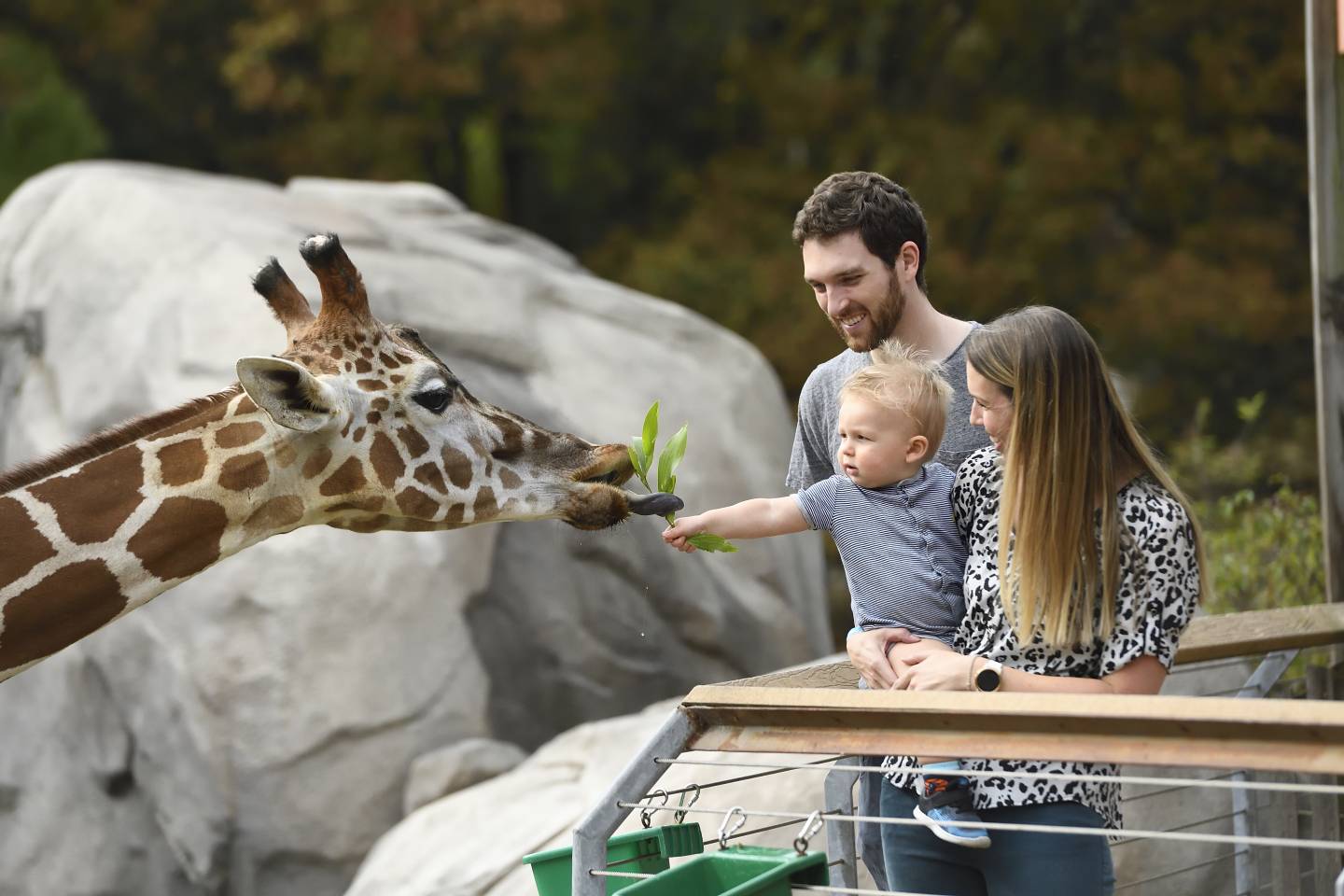 Fall Fest—the university's annual staff appreciation event—stakes out new territory this year, landing at the Maryland Zoo in Baltimore.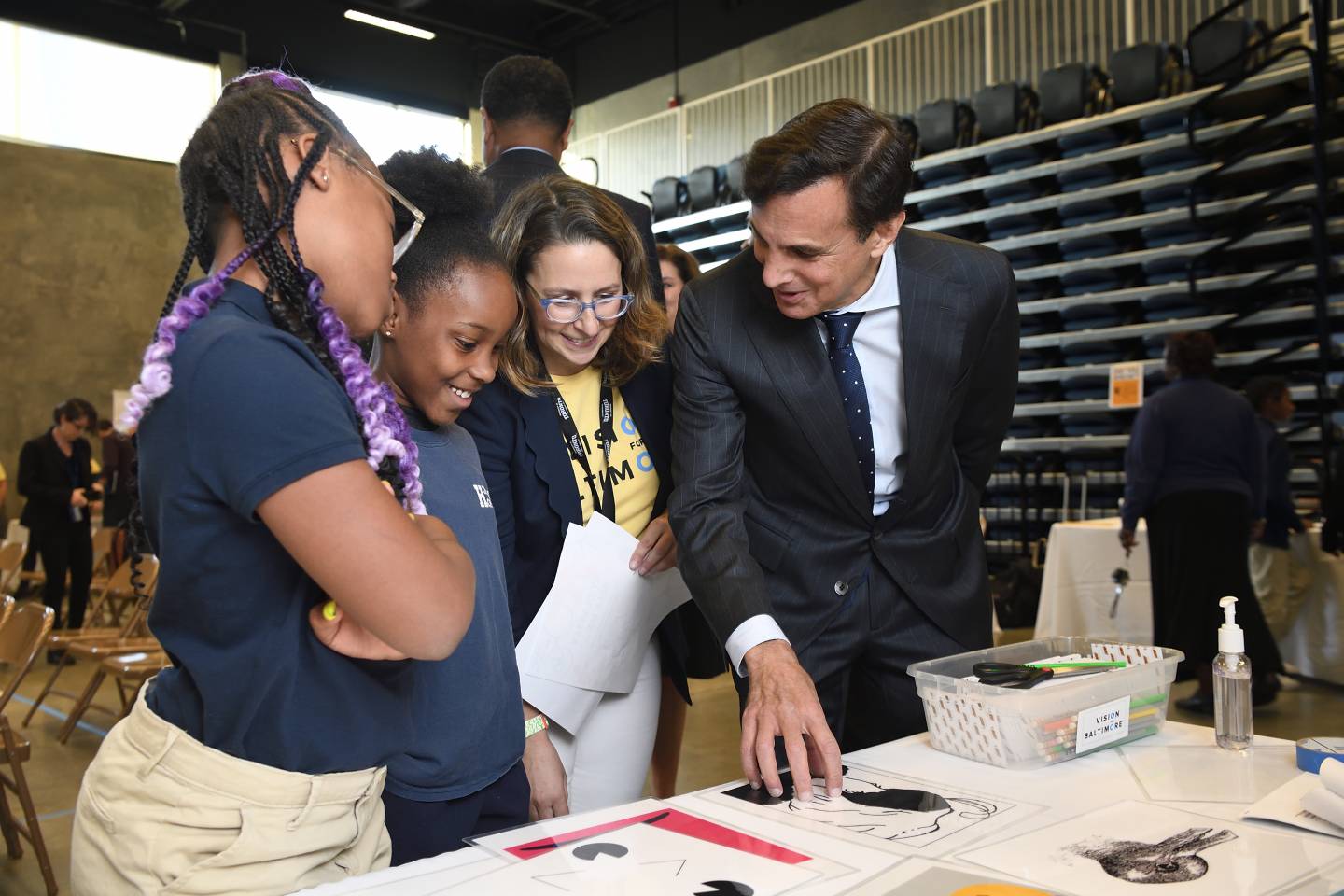 For World Sight Day, Johns Hopkins and its Vision for Baltimore partners host an event at Henderson-Hopkins school in East Baltimore.
Johns Hopkins University President Ronald J. Daniels is among dozens of speakers to pay tribute to Sen. Elijah E. Cummings during a memorial service at Morgan State University.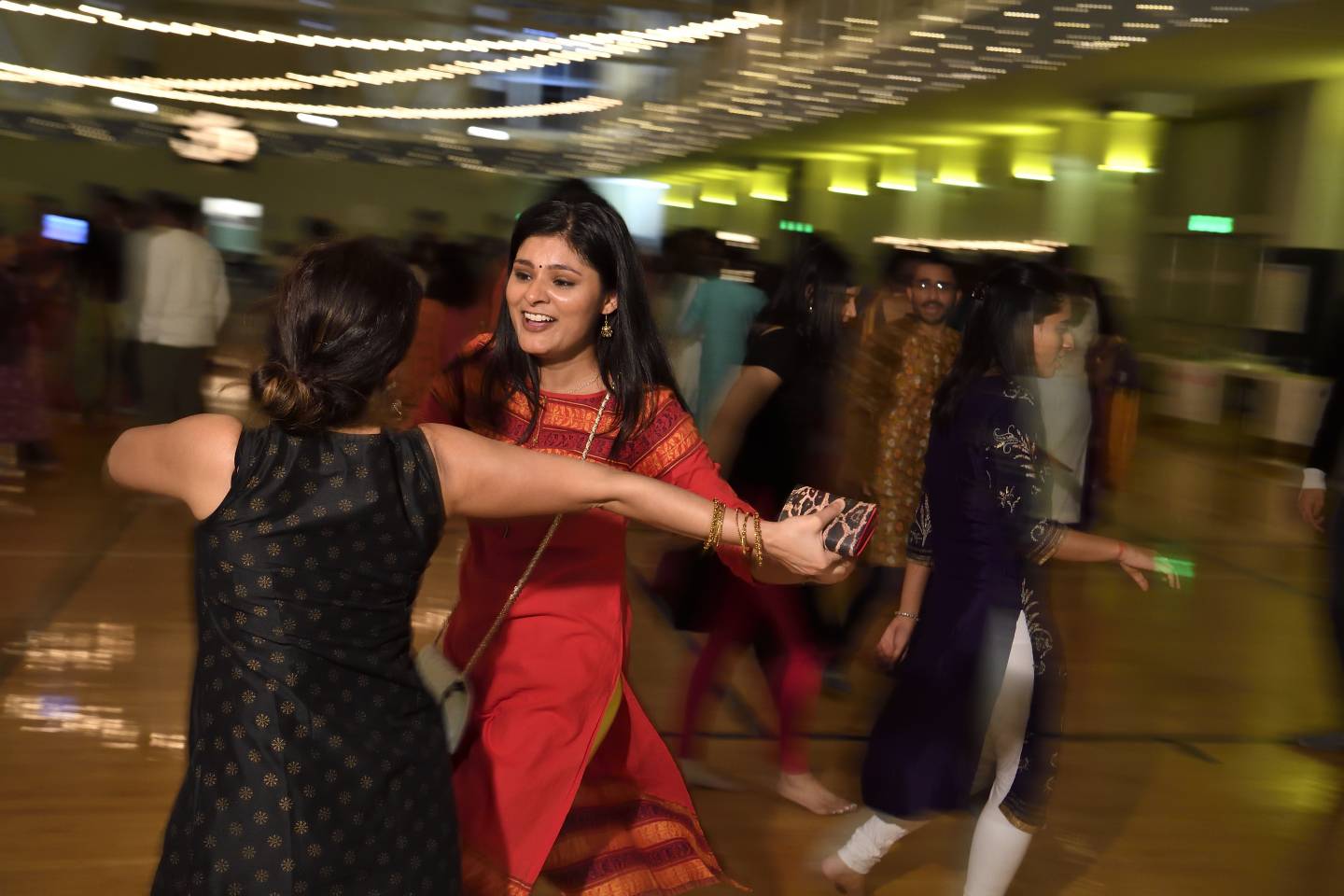 Students and their families gather to celebrate Diwali, the Hindu festival of lights, during Family Weekend.
November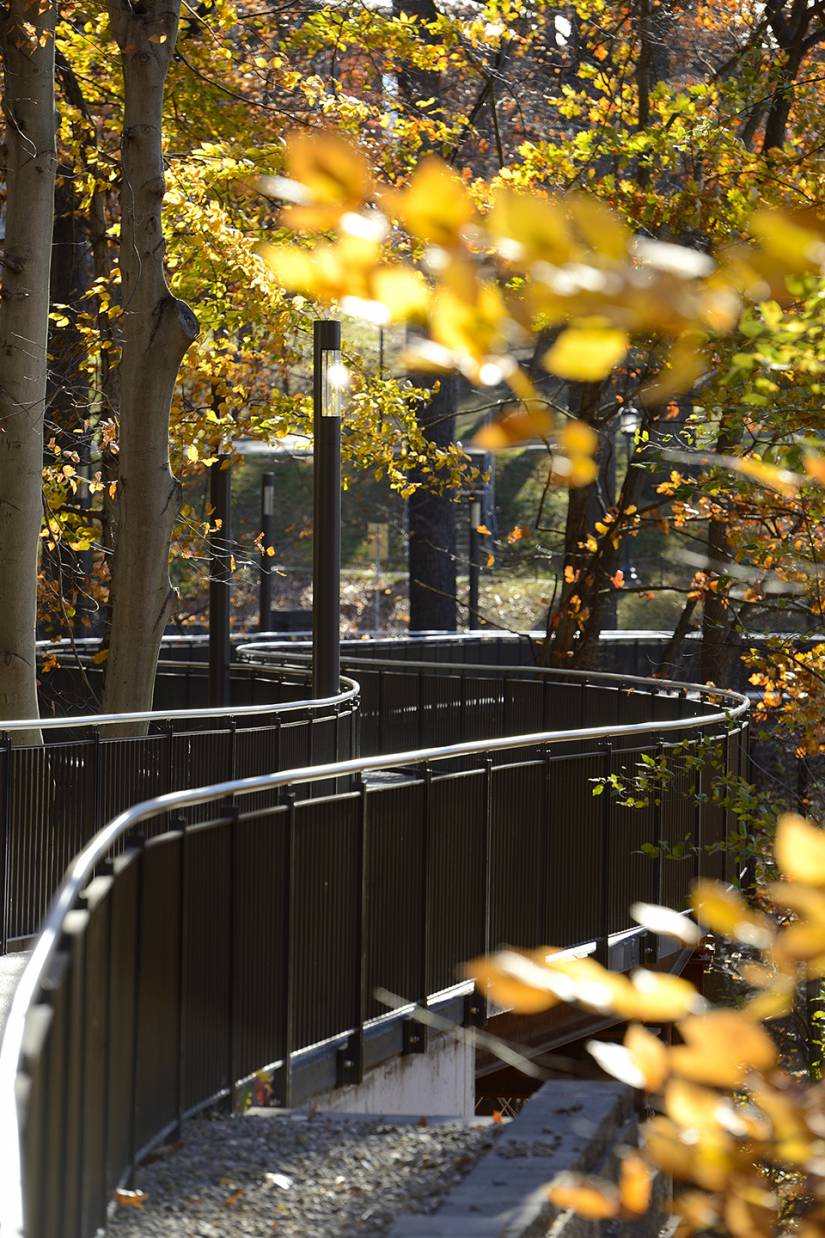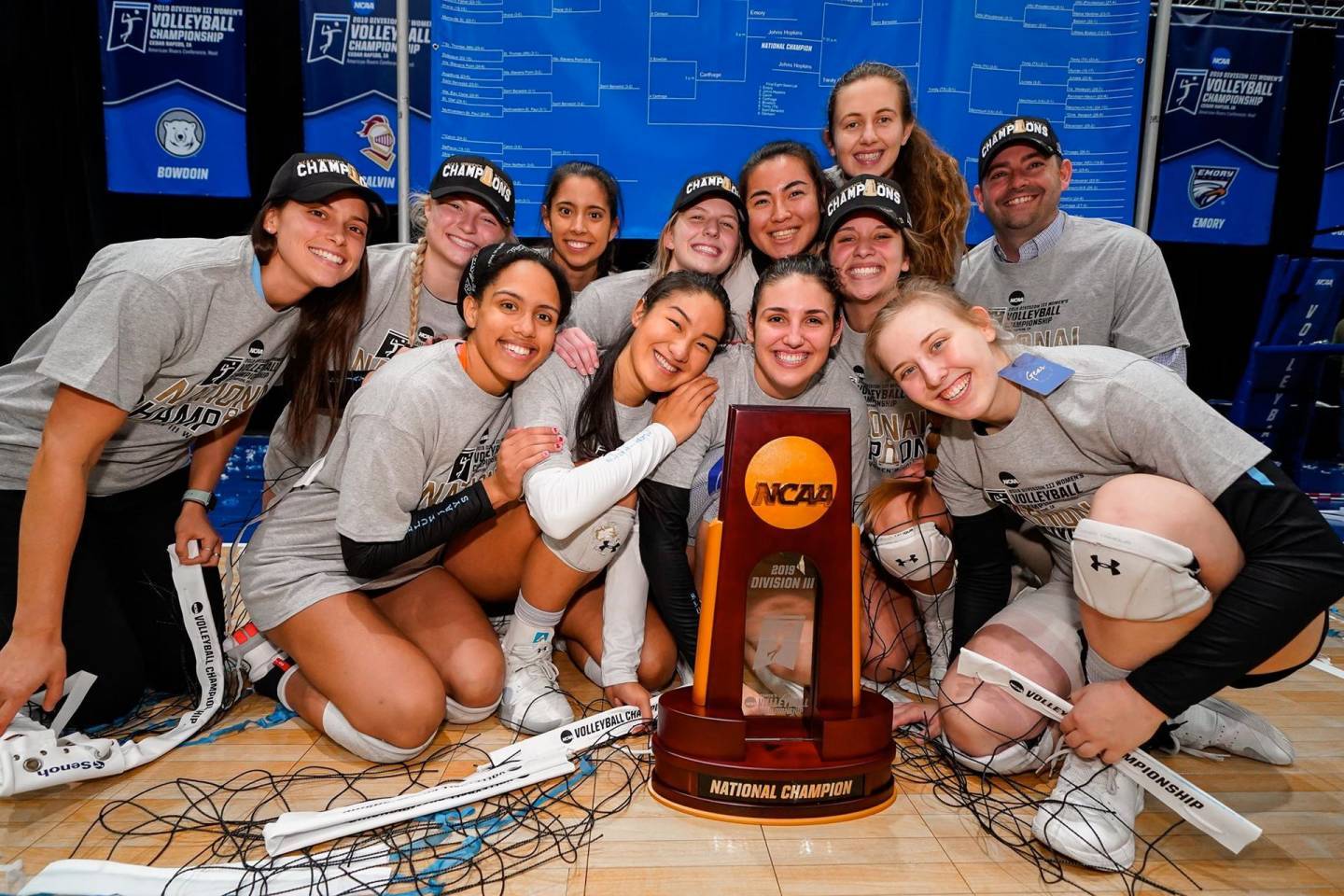 Blue Jays volleyball team cap their perfect season and sweep defending champion Emory to secure the program's first national title, becoming just the third team in NCAA Division III history—and the first in 20 years—to finish the season undefeated.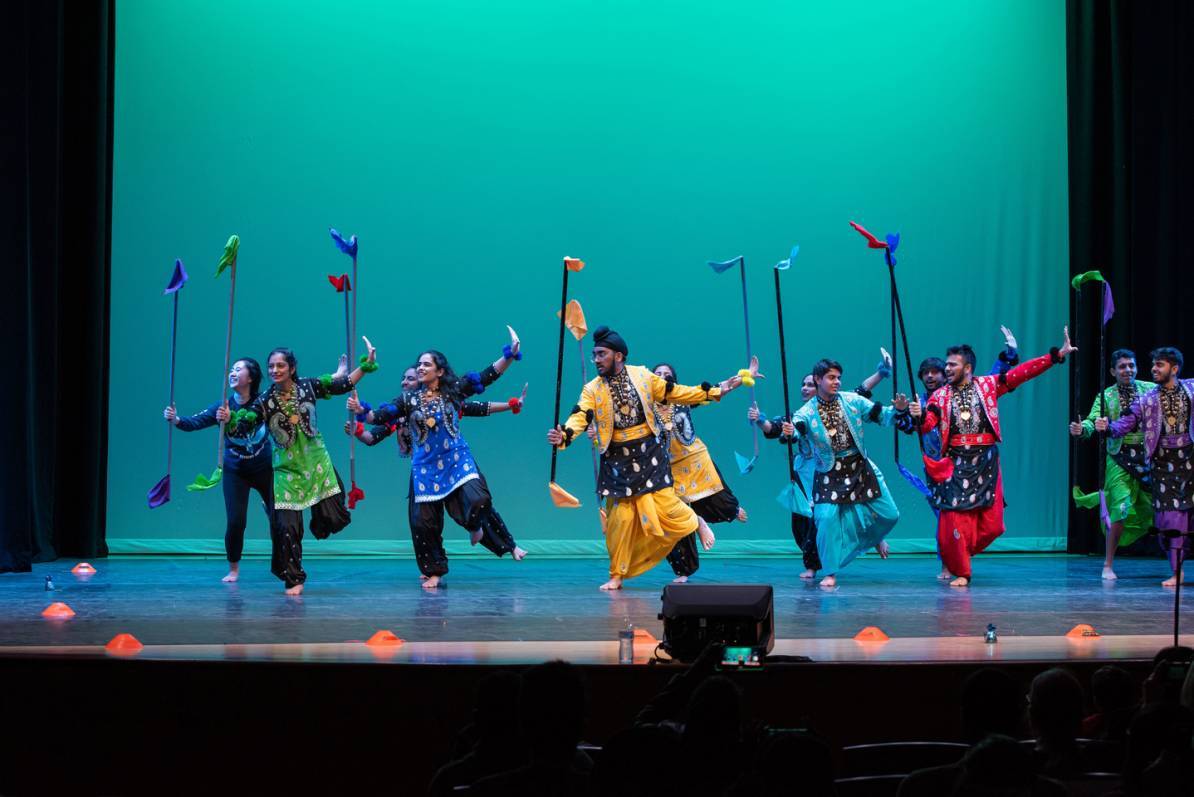 Students perform at 32nd annual Culture Show.
December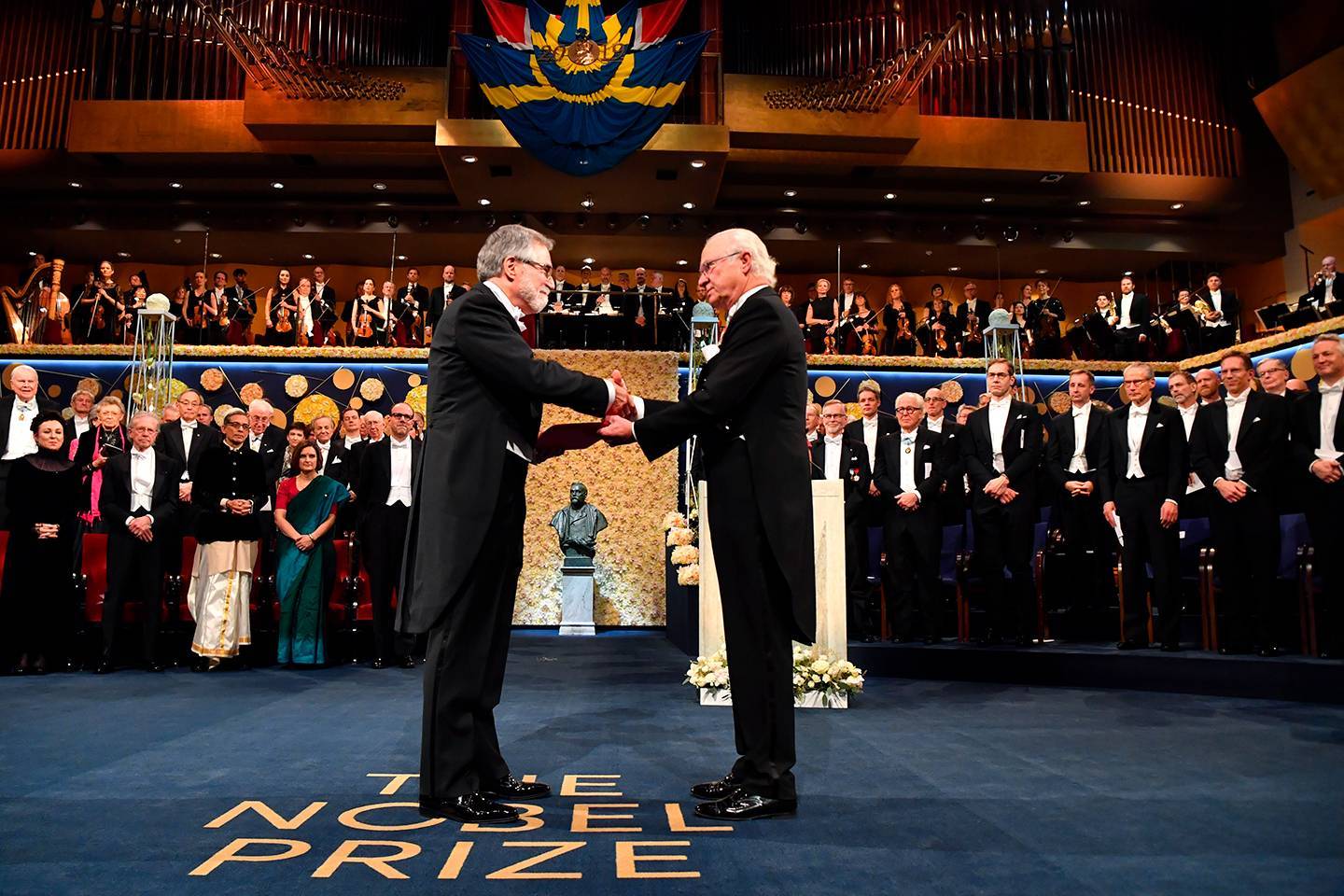 During a ceremony in Stockholm, Gregg Semenza accepts his Nobel Prize. Read more about the Nobel ceremonies in Stockholm on the Hub.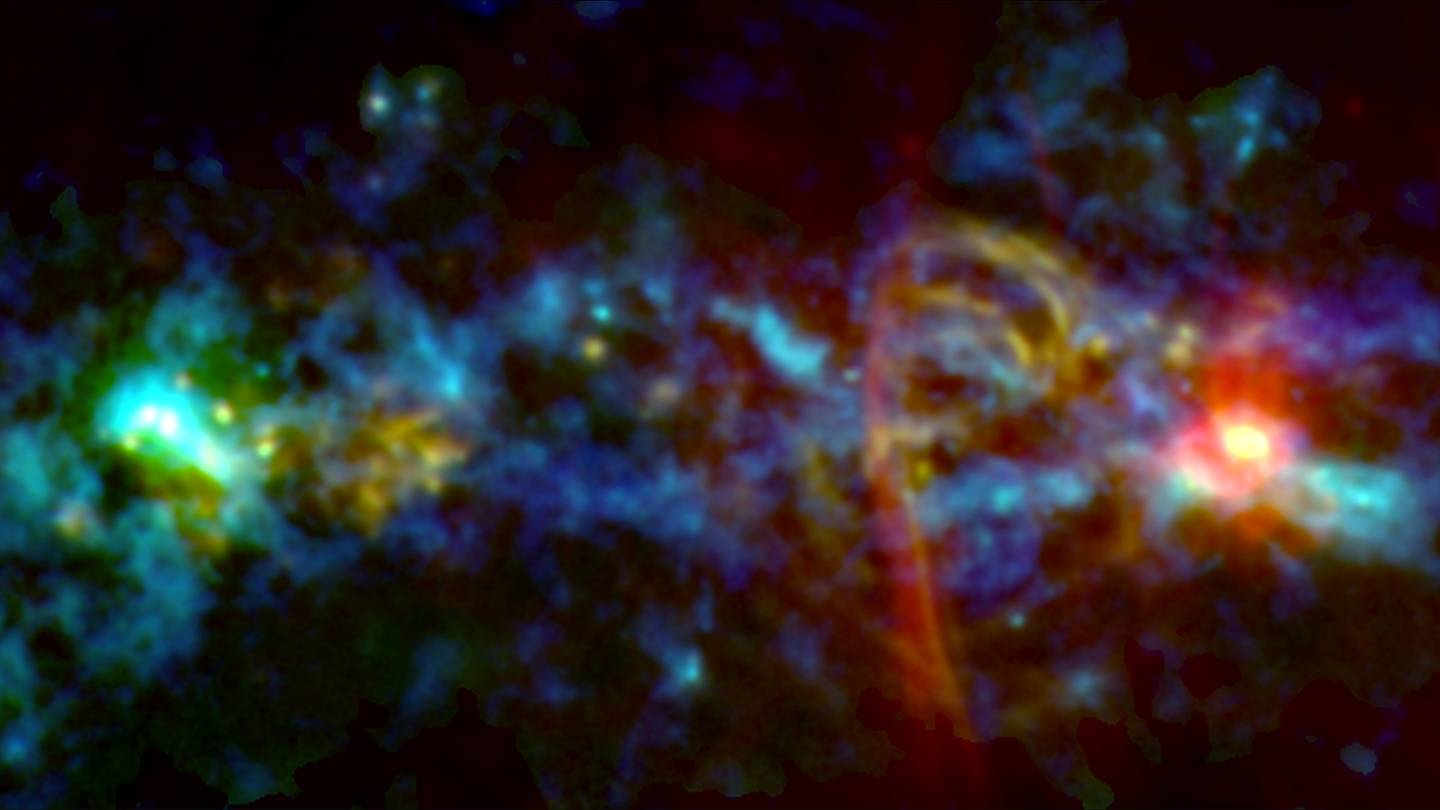 A new composite image of data from NASA shows the Milky Way galaxy, and the "candy cane" located in the center.