Johns Hopkins University students dashing to 8 a.m. classes on the Homewood campus now have a whole new menu of nourishing snacks and meals to choose from along with locally sourced coffees and teas.
Levering Cafe, which in the past sold cookies, croissants, and donuts, recently expanded its offerings to include hot gourmet breakfast sandwiches—including a French toast peanut butter and jelly and southwestern biscuits with bacon, egg, cheese, ham, and hot sauce. The cafe also now offers a daily selection of desserts from Baltimore's Patisserie Poupon, including eclairs, chocolate mousse, and fresh fruit tarts.
The space has been completely remodeled with a new open and modern look, rebranded to fit the design aesthetic both of Levering Hall itself as well as Baltimore's Thread Coffee Roasters. Both vendor partners are Baltimore-based companies dedicated to sustainable food practices. Thread Coffee Roasters purchases its coffee directly from farmers, paying higher than a fair-trade minimum, while Patisserie Poupon uses ingredients sourced from local farmers and creates its pastries and chocolates in-house.
The Cafe reopened to students in late August after a summer of limited hours and offerings. Levering Kitchen, located downstairs, is also in the midst of a remodel and rebranding, bringing new food options to students while retaining some of its most popular options.
"Levering is one of the oldest buildings on campus," said Ian Magowan, senior manager of dining programs. "It seemed like the Cafe and Kitchen were overdue for some updates and a facelift."
The first stage of the Kitchen renovations has been completed, including aesthetic upgrades and updated offerings at The Grill and Wok food stations, which will feature a rotating menu of specials including chipotle black-bean burgers and turkey avocado burgers as well as classic favorites.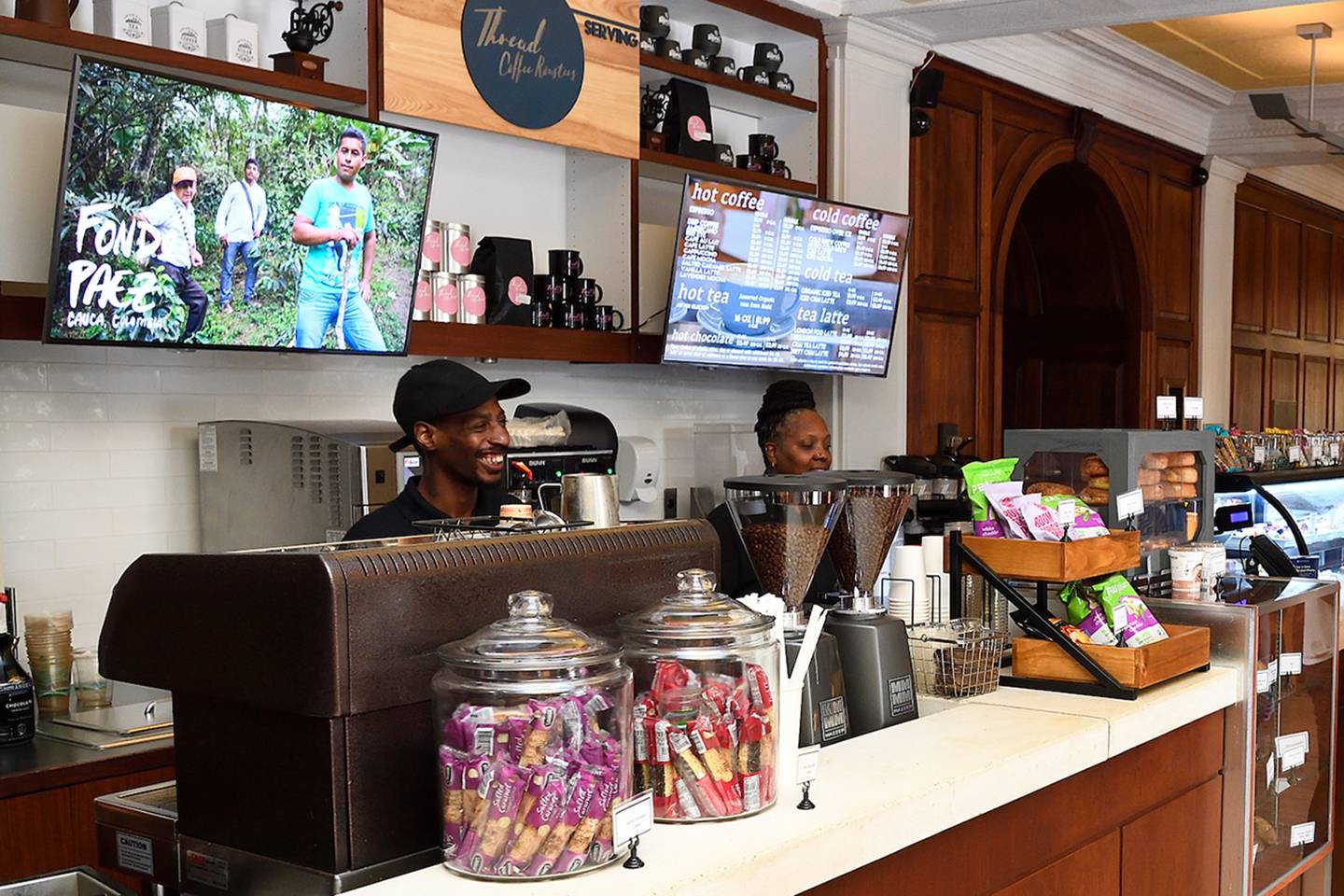 The Kitchen also features new grab-and-go cases stocked by Baltimore-based City Seeds, which utilizes all-natural, locally sourced ingredients. New dishes include Tokyo rice bowls, vegan wraps, and hot dishes such as chicken parmesan, sun-dried tomato pesto pasta, and pad thai. Those with a sweet tooth can now try My/Mo Mochi Ice Cream, a snackable Japanese dessert made of rice dough filled with premium ice cream.
This winter, Levering will add a fresh food station focused on whole grains and local produce and another featuring the Mexican-inspired fare of famed chef José Andrés.
Magowan said students can submit feedback on the recent and planned changes by texting Dining Services at 410-941-2272.