Lab-grown eye tissue and solar approaches, robots that skitter around like cockroaches,
The pale purple bloom of a crocus in spring, these are a few of our favorite things.
Days on the Beach playing fetch with a spaniel, eating a donut with President Daniels,
Remembering all that a full year can bring, these are a few of our favorite things.
As 2018 draws to a close, the Hub looks back at some of the images that caught our eye over the past year at Johns Hopkins University.
January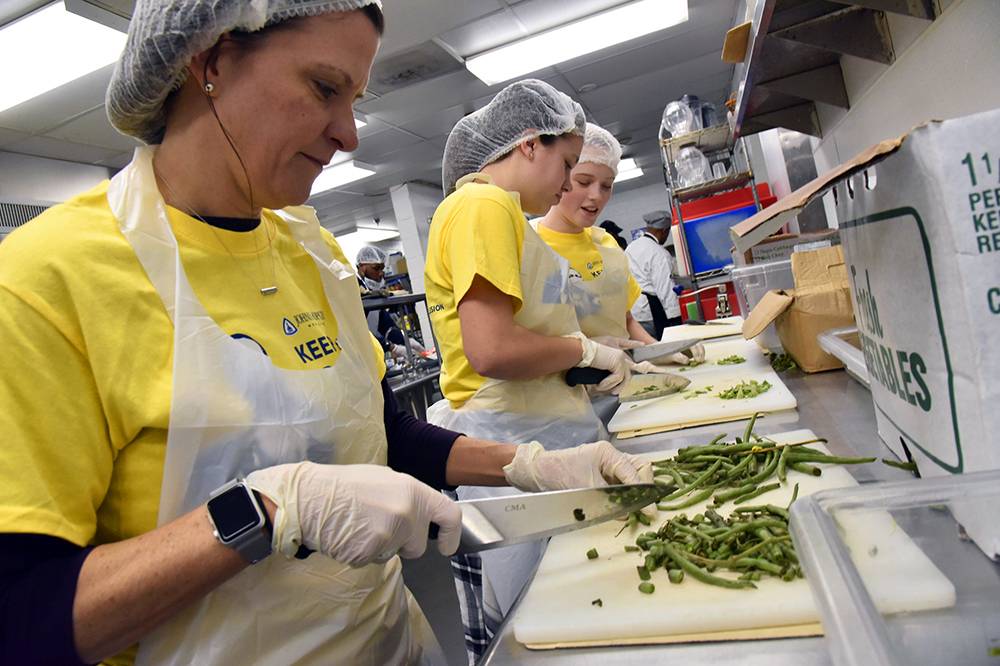 The inaugural Johns Hopkins Martin Luther King Jr. Day of Service sent more than 400 employees to 21 nonprofit organizations in Baltimore; Washington, D.C.; and St. Petersburg, Florida, where they devoted part of their workday to helping out in the community.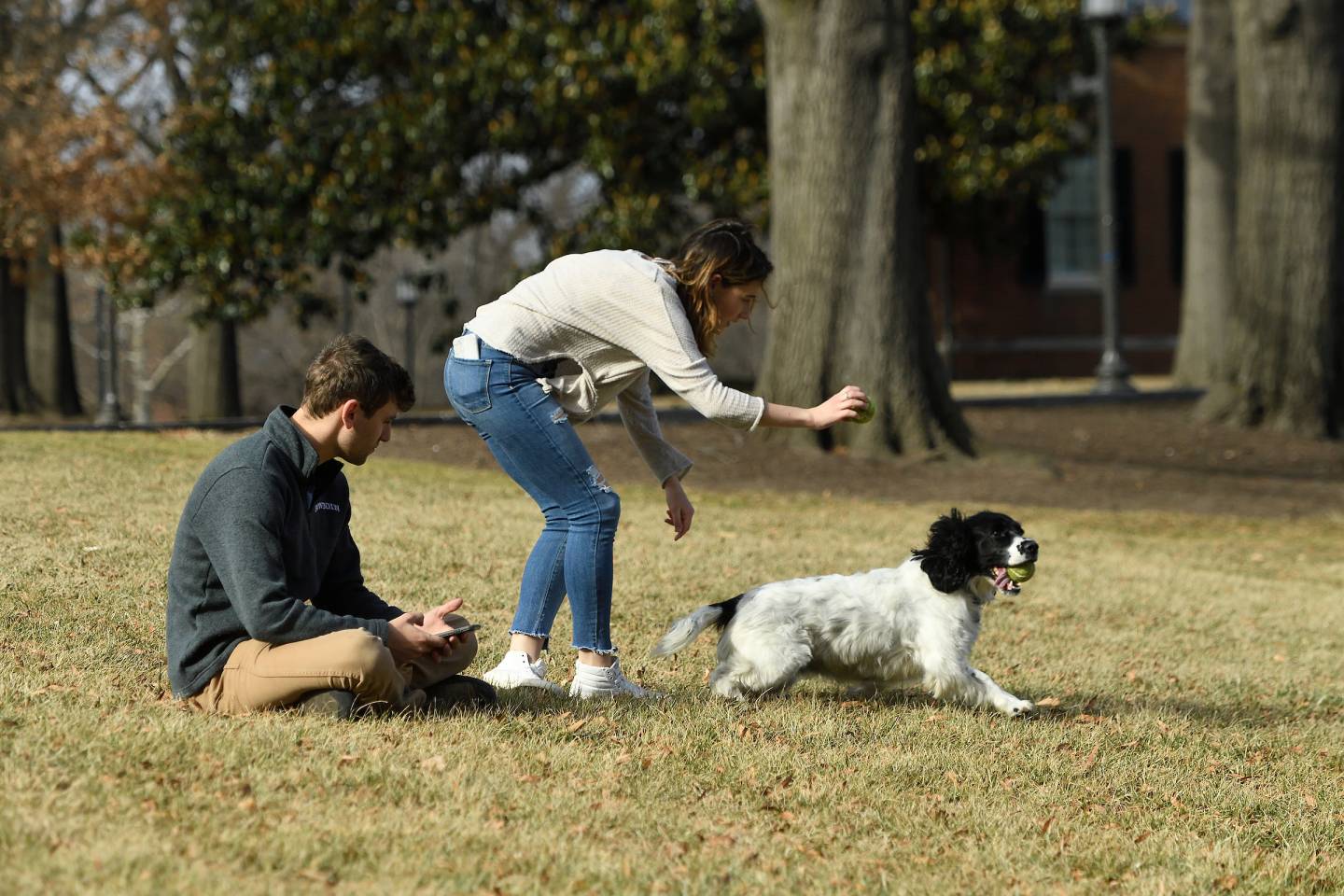 Temperatures topped 60 degrees when students returned to campus for the spring semester.
February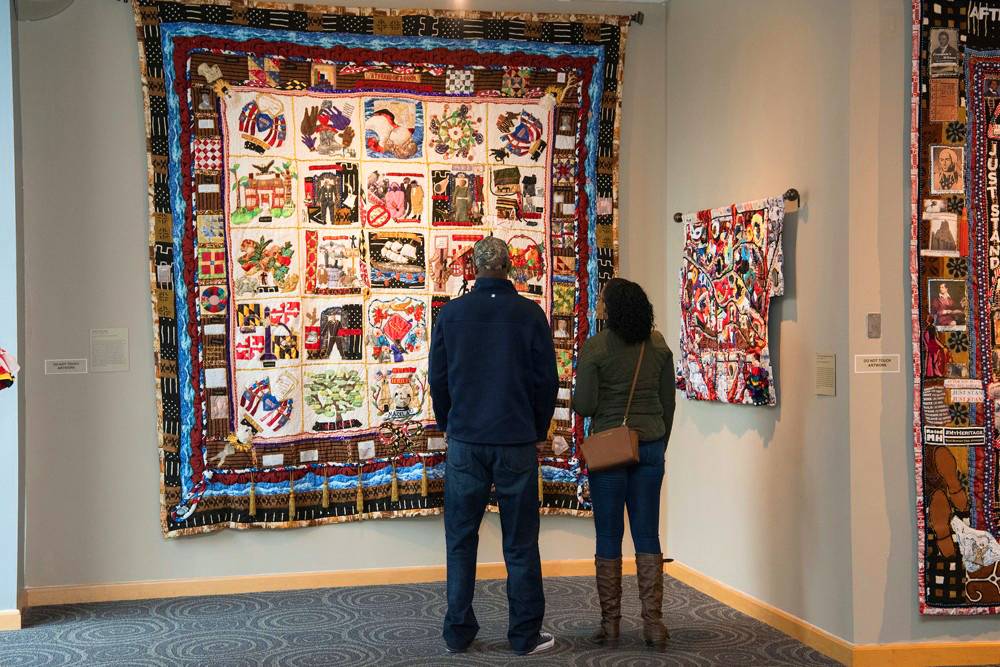 In honor of Black Heritage Month, Johns Hopkins made admission to the Reginald F. Lewis Museum free for university affiliates for one day. More than 500 students, faculty, staff, and their guests visited the museum in downtown Baltimore.

Mechanical engineering researchers have developed a robot that moves like a cockroach—and retains the bug's evolutionary locomotive advantages for maneuvering over obstacles.
March

About 200 Johns Hopkins students walked out of class on the one-month anniversary of the mass shooting at Stoneman Douglas High School in Parkland, Florida. The walkout was part of a nationwide protest against gun violence.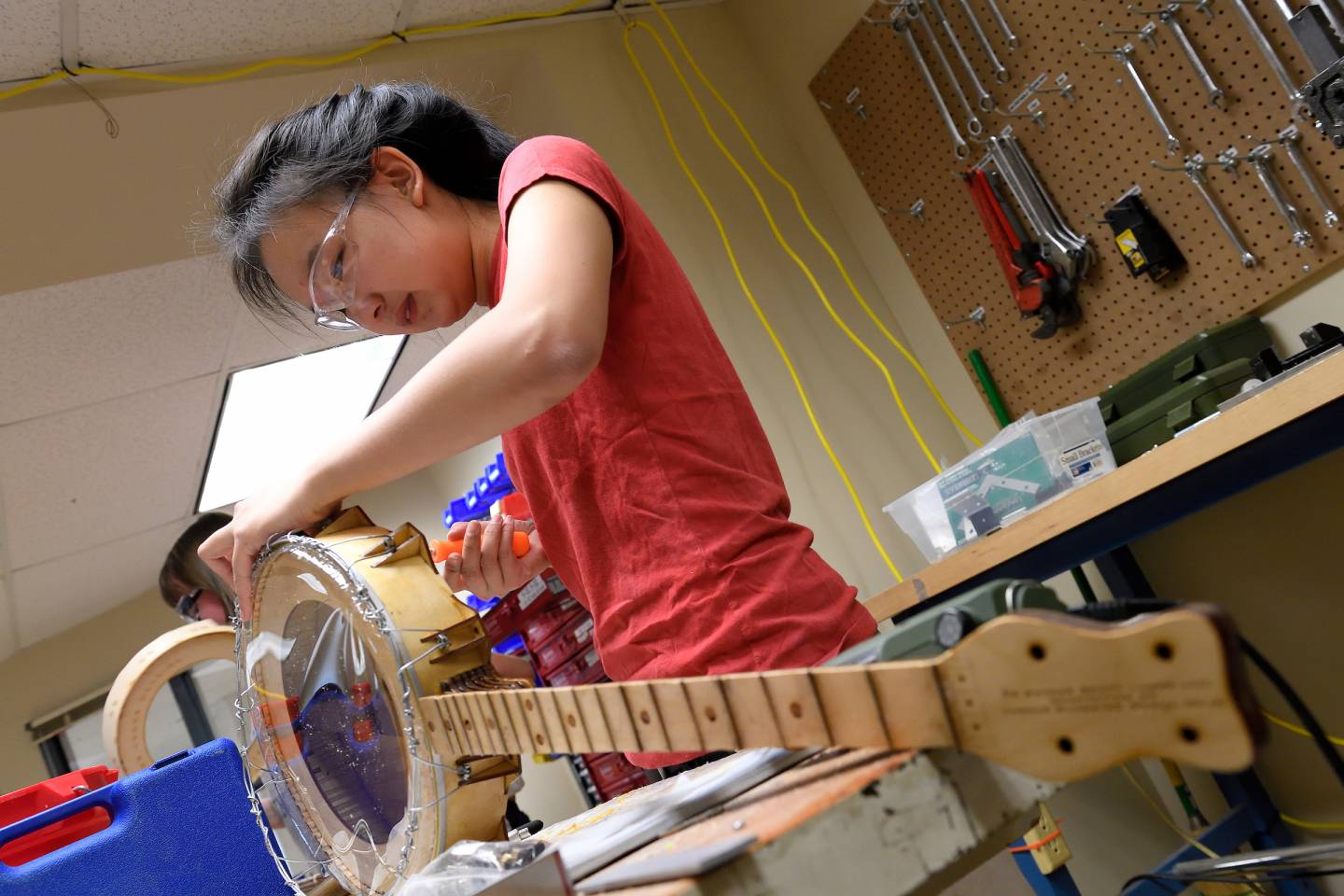 Engineering students built their own banjos.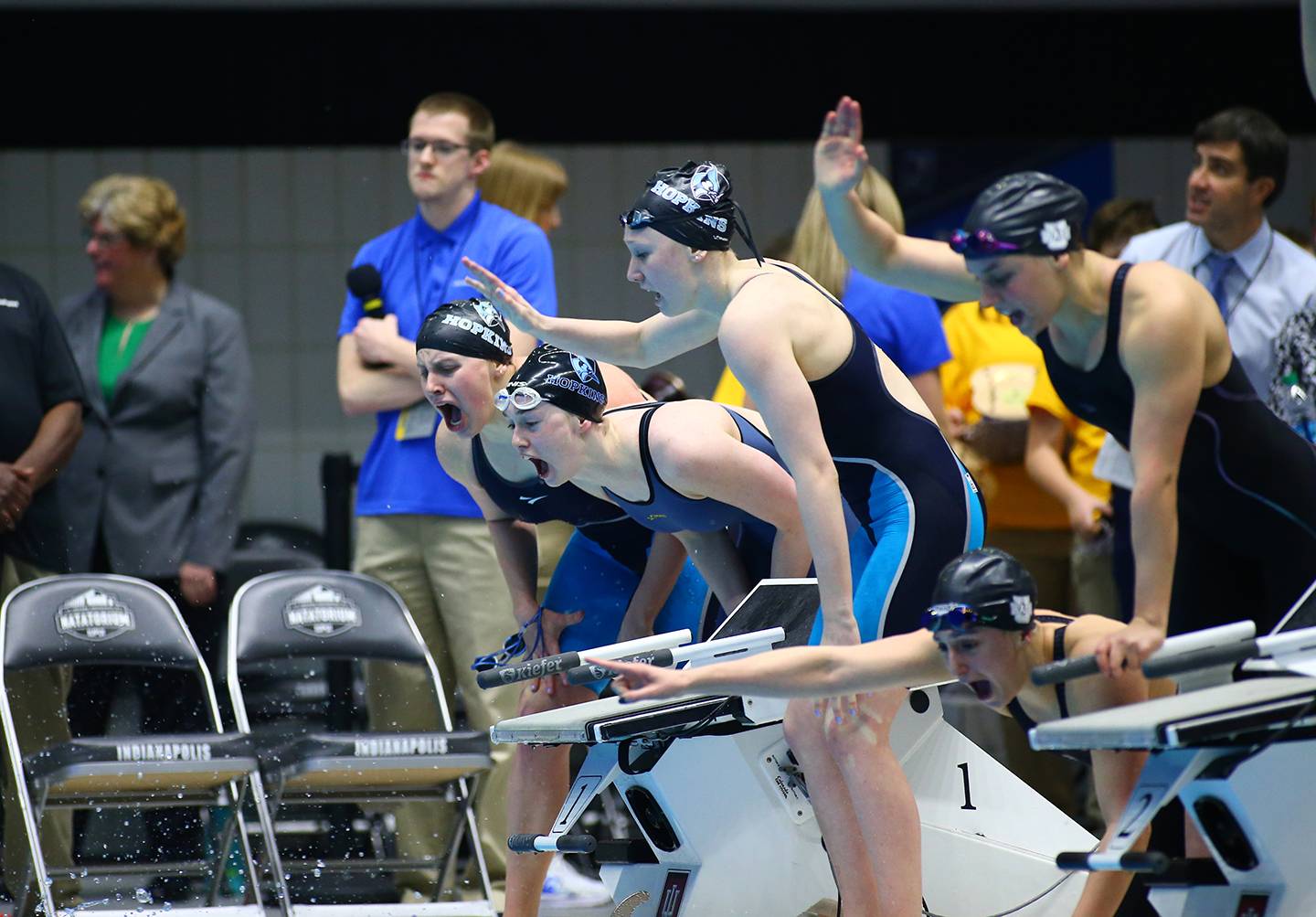 Johns Hopkins competes in the 800-yard freestyle relay at the NCAA Division III swimming and diving championships in Indianapolis. Hopkins placed fifth overall in the women's meet and fourth overall in the men's meet.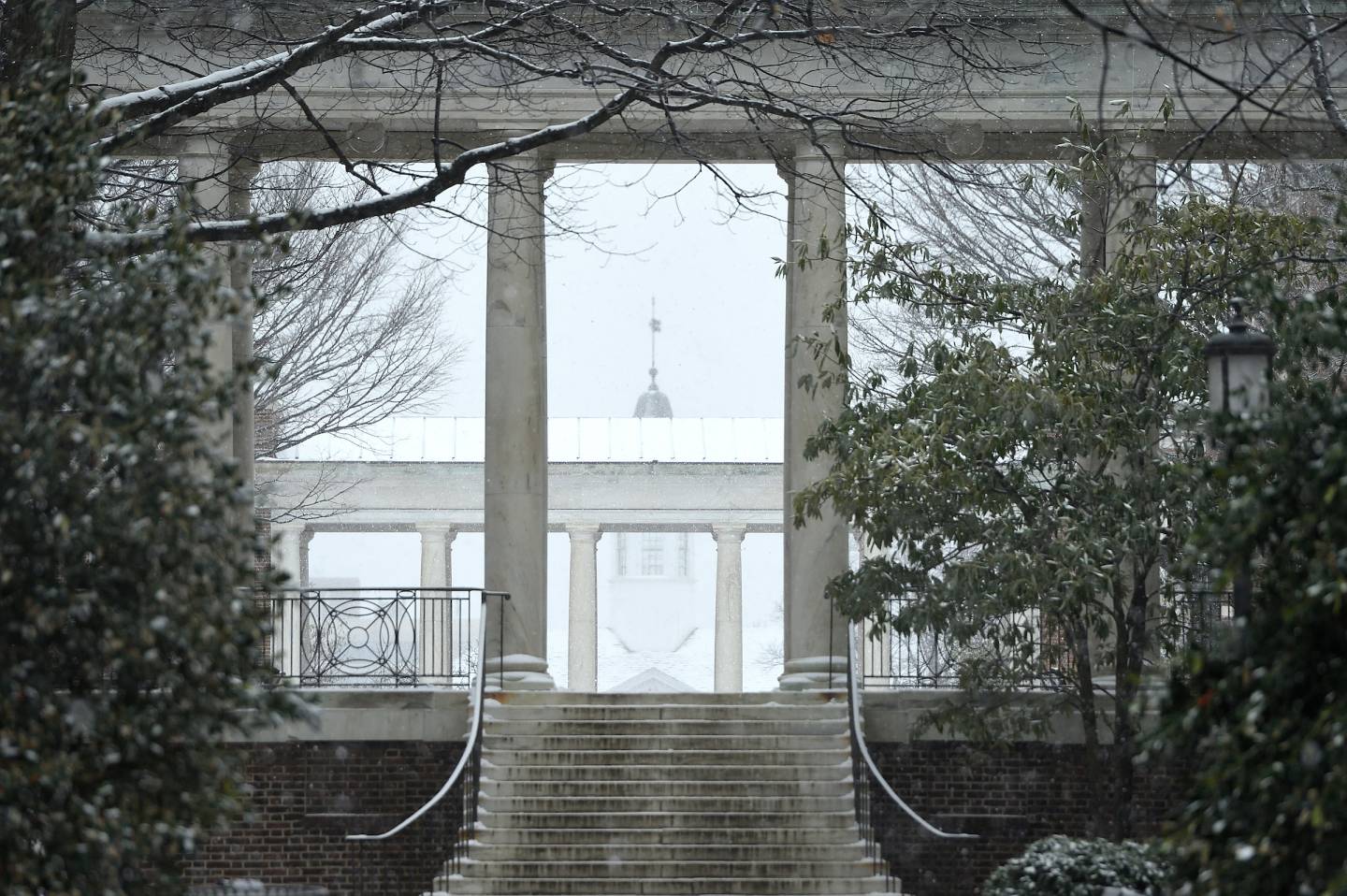 April
All that's left of this zombie cake are some messy, blood-red remains. It was baked for the Edible Books Festival, an annual event put on by the Sheridan Libraries.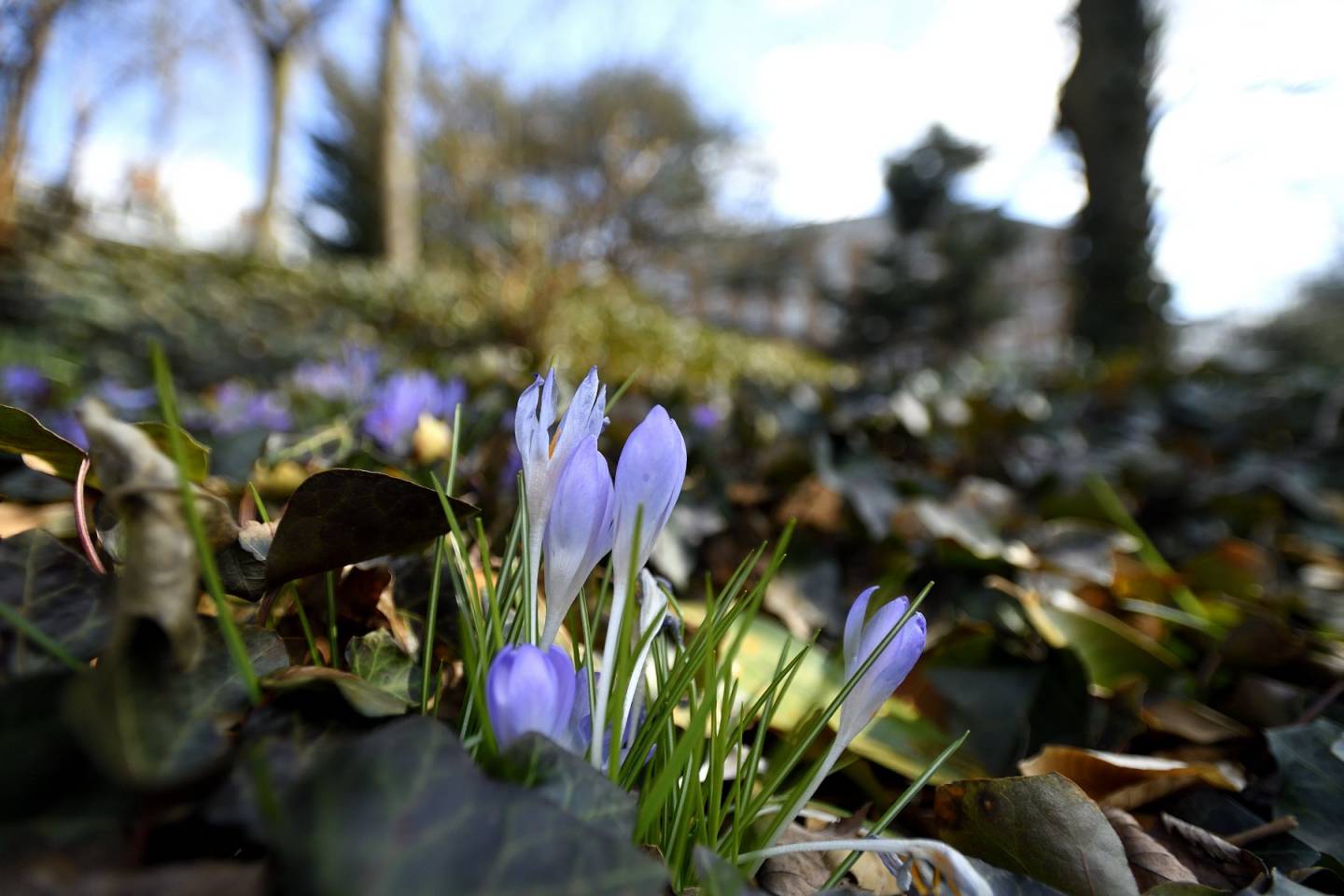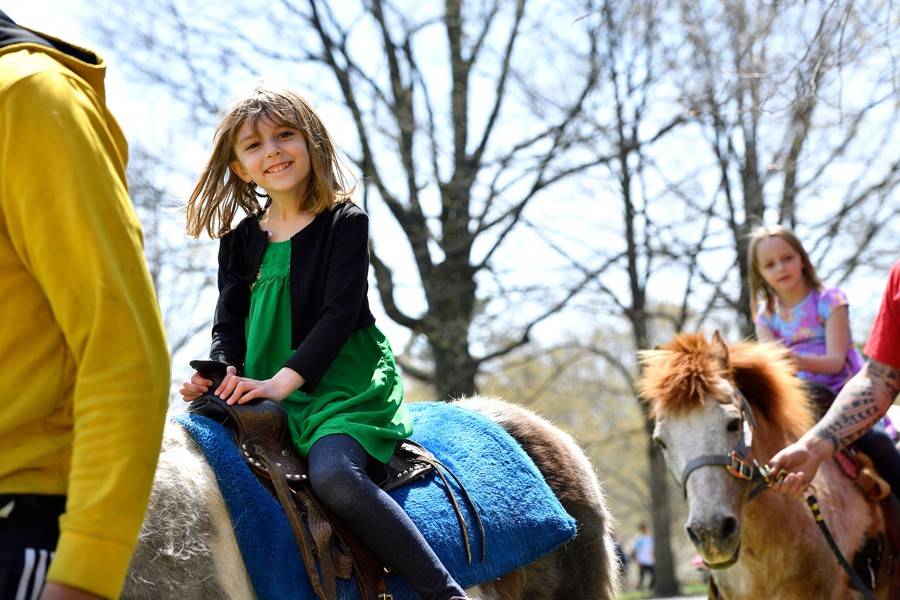 Concerts, vendors, food trucks—Spring Fair, a Hopkins hallmark since 1972, brought the community to the university's Homewood campus.
May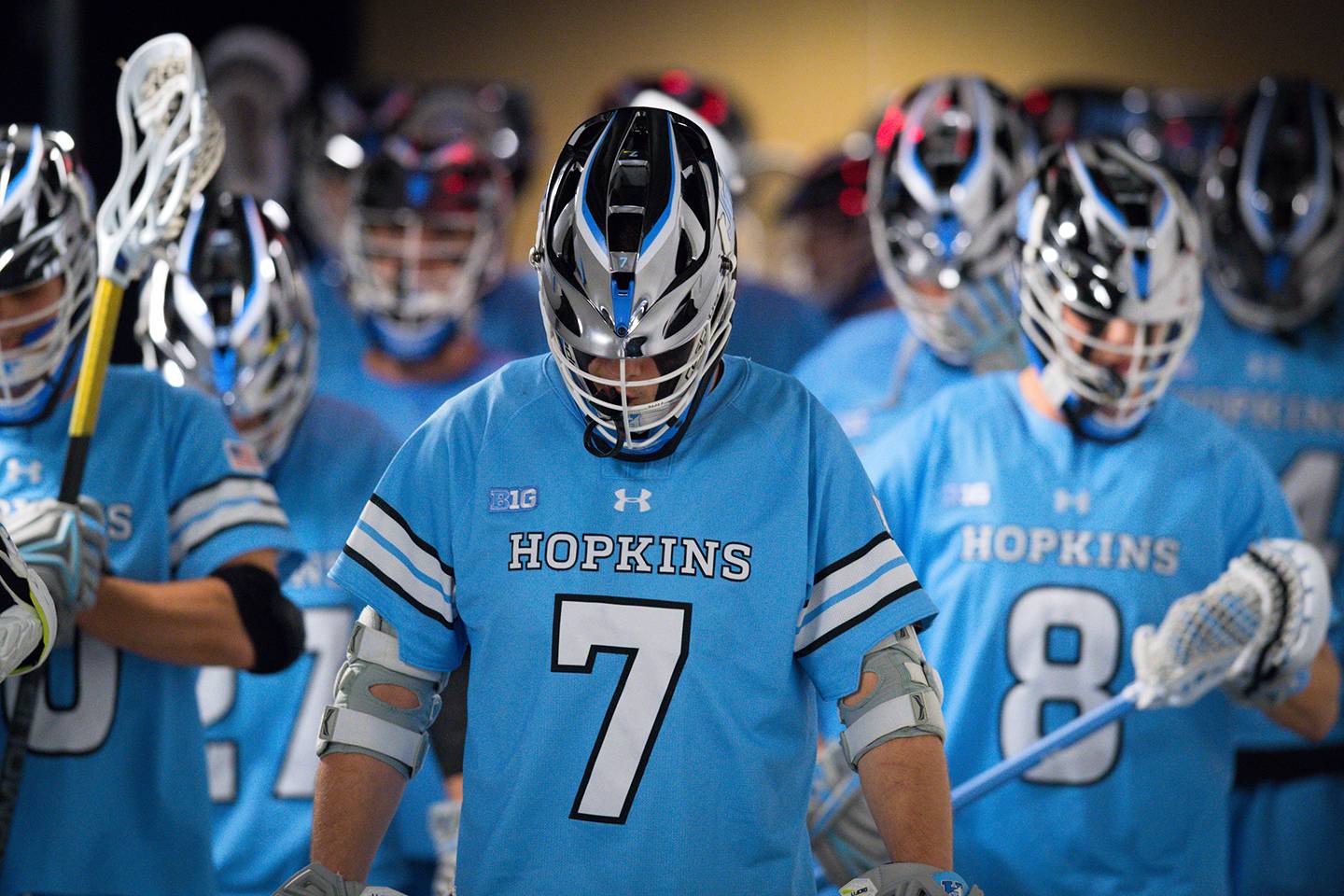 The Johns Hopkins men's lacrosse team prepares to take the field for the Big Ten tournament championship game against Maryland on May 5 in Ann Arbor, Michigan. The Blue Jays got five goals from Cole Williams in a 13-10 win against the top-seeded Terrapins, avenging a triple-overtime loss to Maryland just a week earlier.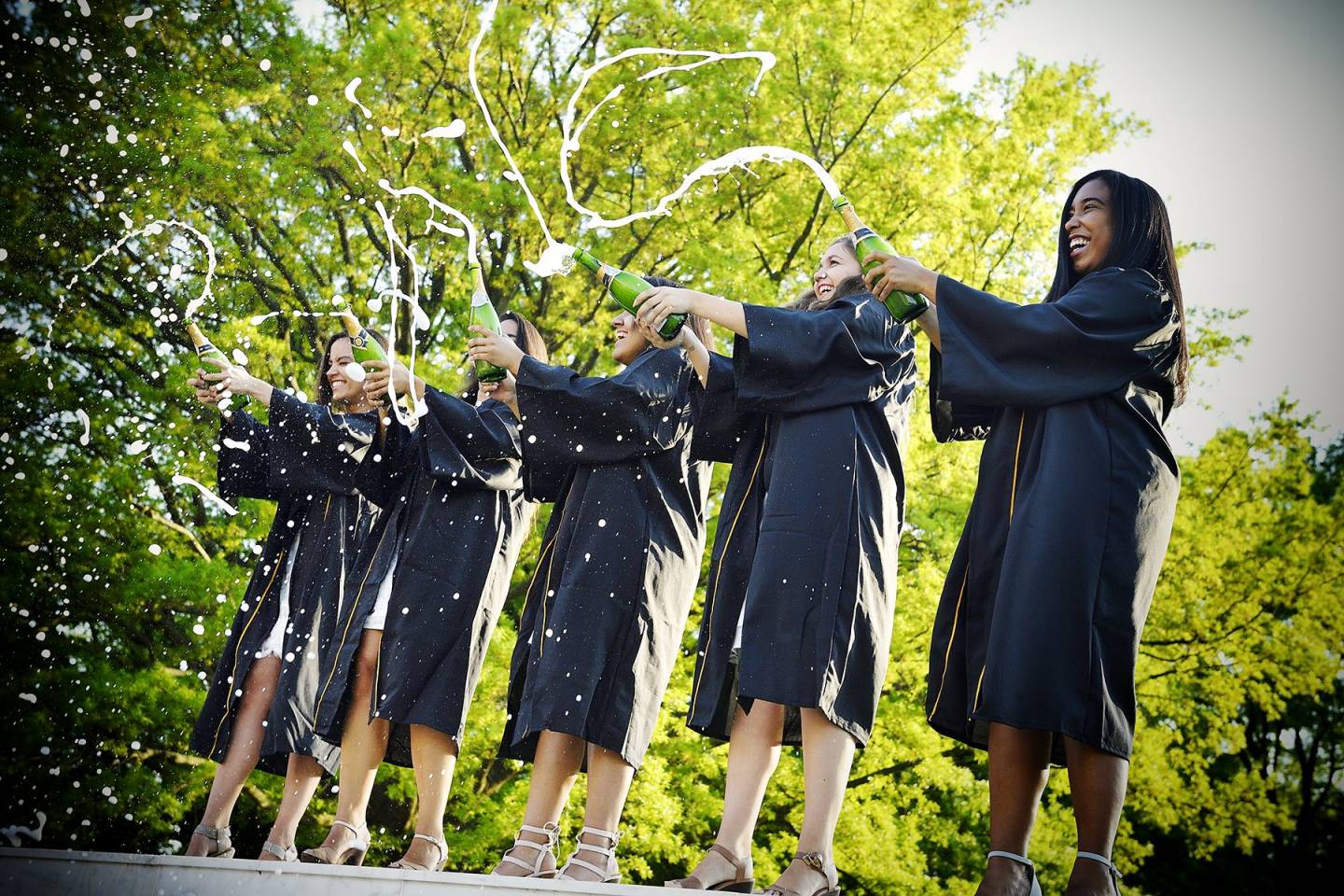 About 1,500 students claimed their degrees at the 2018 Commencement ceremony for all JHU divisions and campuses
June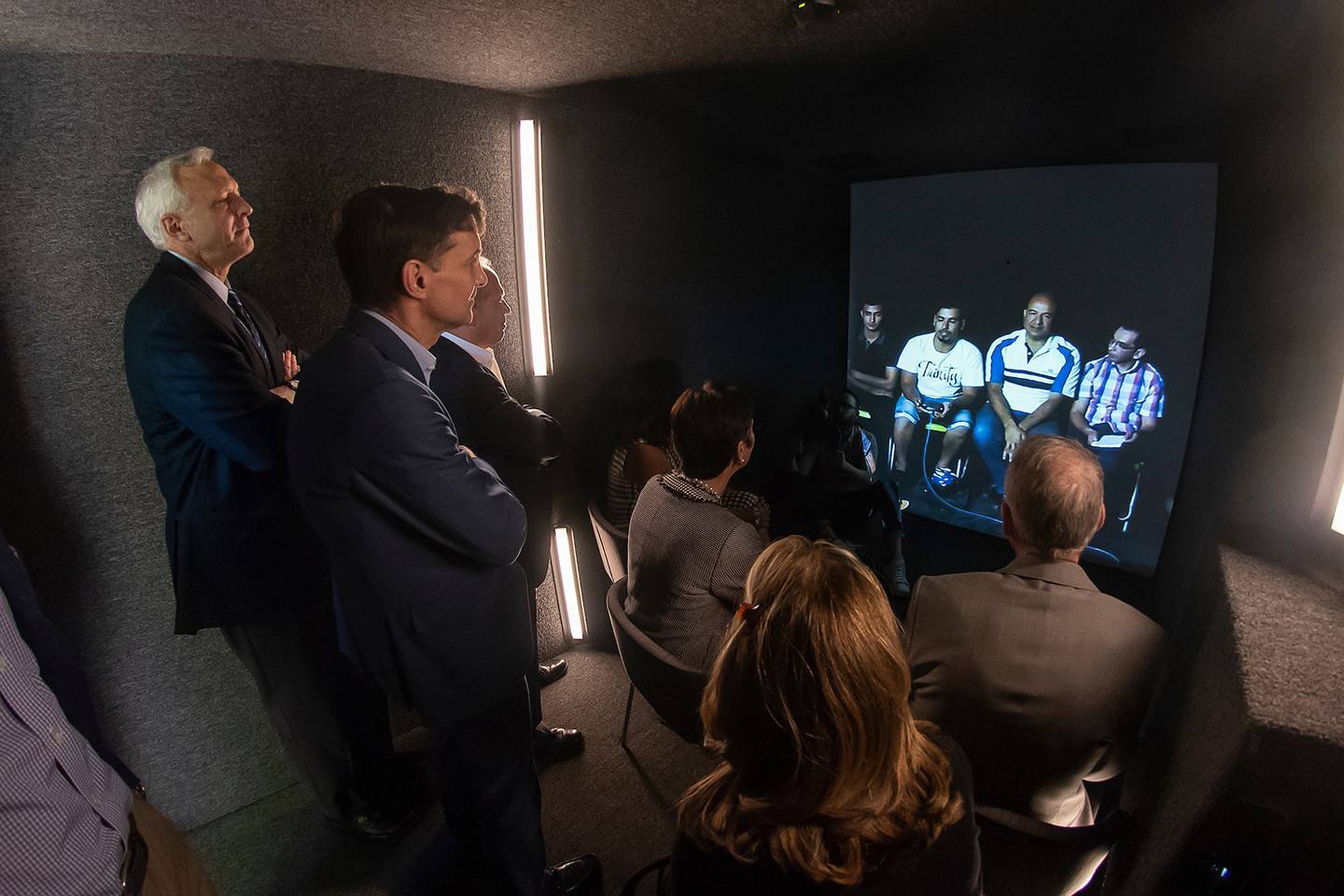 The SNF Agora Institute brought to campus a bright gold Portal equipped with video conferencing technology designed to bring communities together, no matter how far apart they are geographically. JHU President Ronald J. Daniels, members of the board of trustees, and others were able to chat with a group of people in Erbil, Iraq. The Portal, an arts and technology installation, was developed by SAIS alum Amar Bakshi.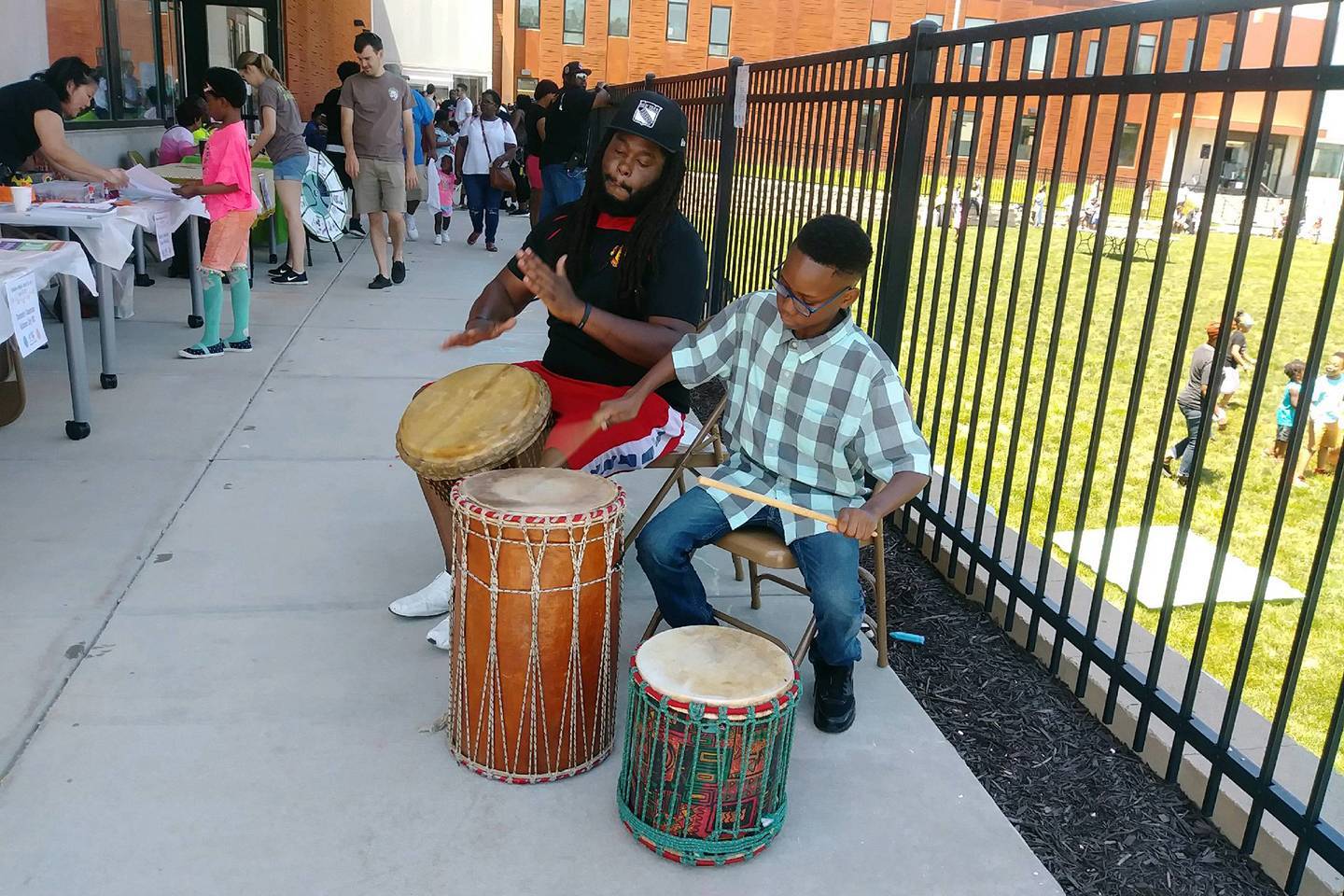 The Henderson-Hopkins school ended its academic year with a splash, celebrating Family Fun Day with community members, parents, and school staff.
July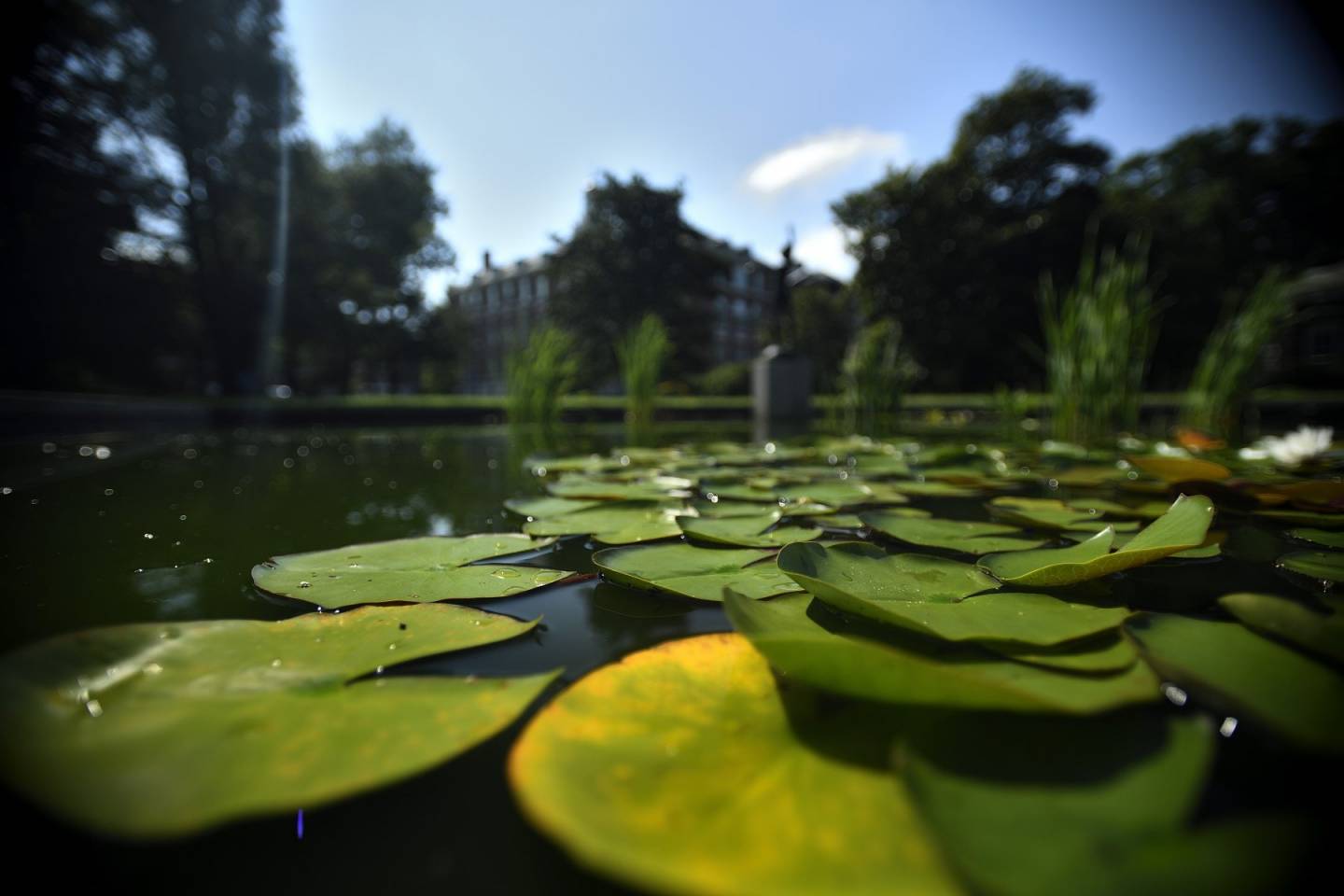 August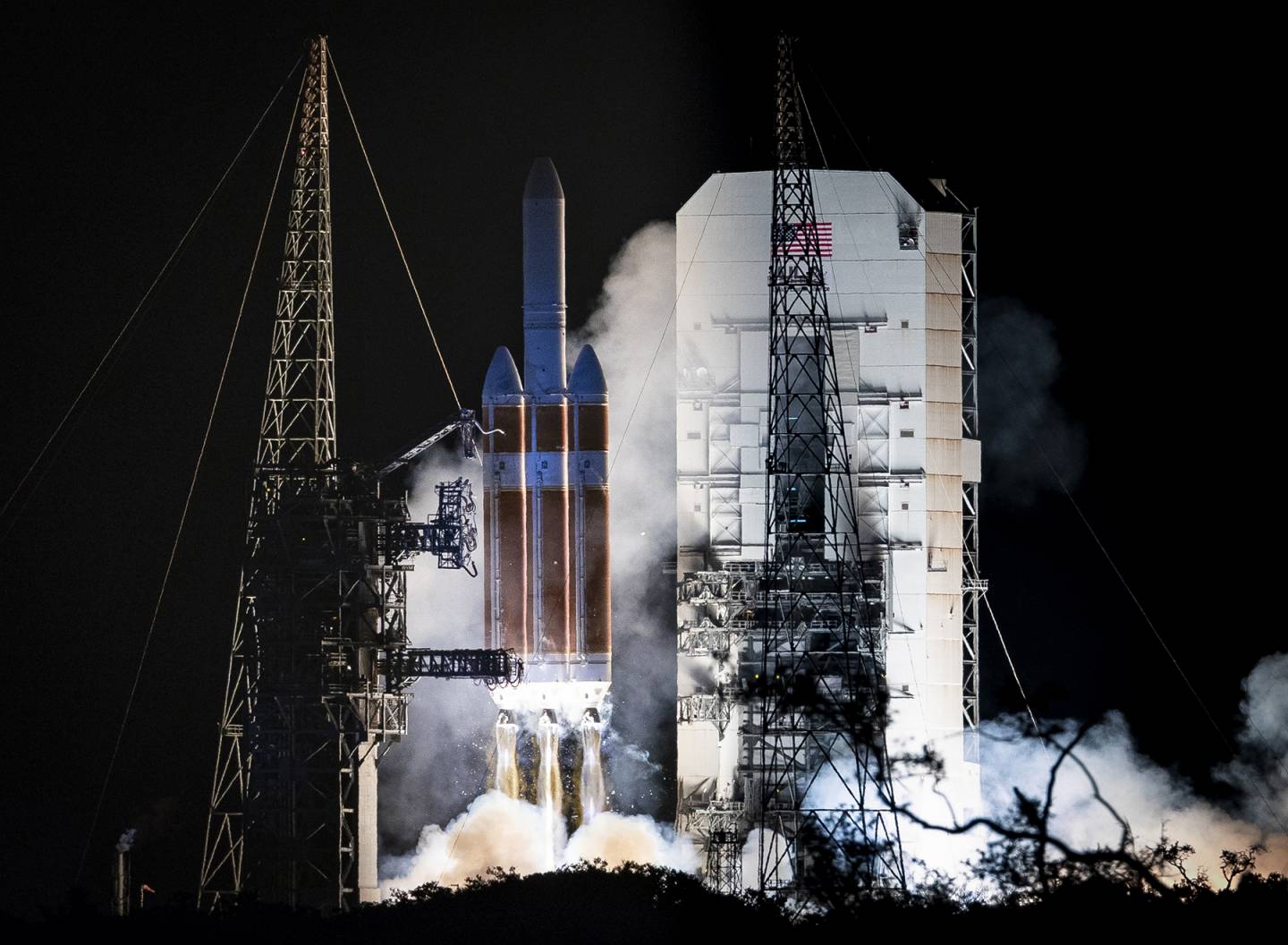 Lifting off at 3:31 a.m. on Aug. 12 aboard a Delta IV Heavy rocket, the APL-built Parker Solar Probe began its historic journey to the sun's atmosphere, where it will record data and take measurements to help explain the mysteries of Earth's closest star.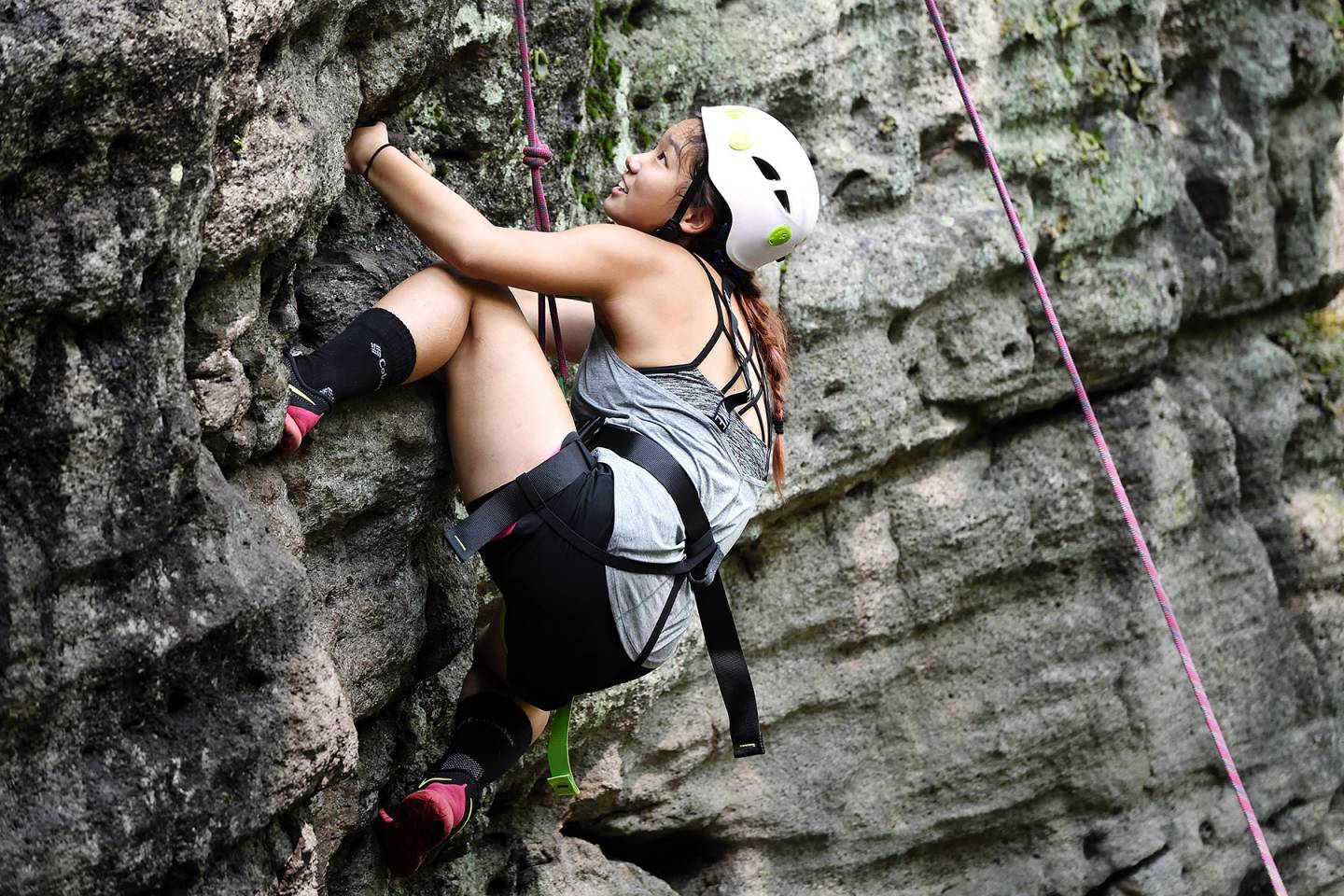 New students had the chance to get acquainted and challenge themselves during pre-Orientation events.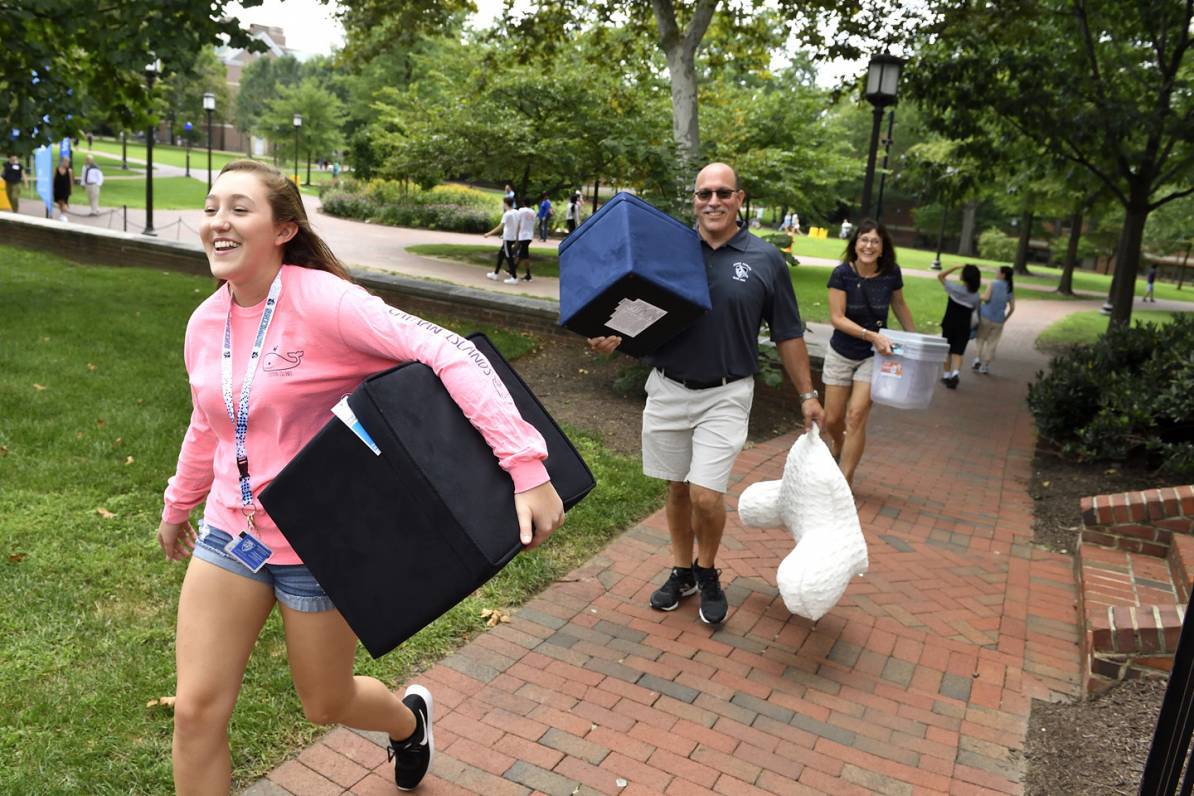 First-year students flocked to campus in late August, proud parents and family members in tow.
September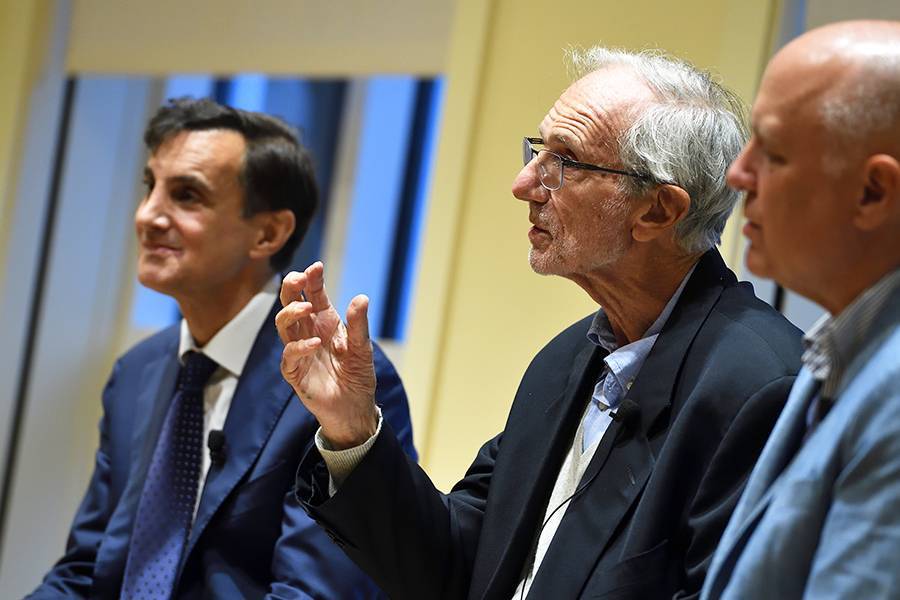 World-renowned architect Renzo Piano visited Johns Hopkins to discuss his approach to building design. He will design the new SNF Agora Institute building on the university's Homewood campus.
October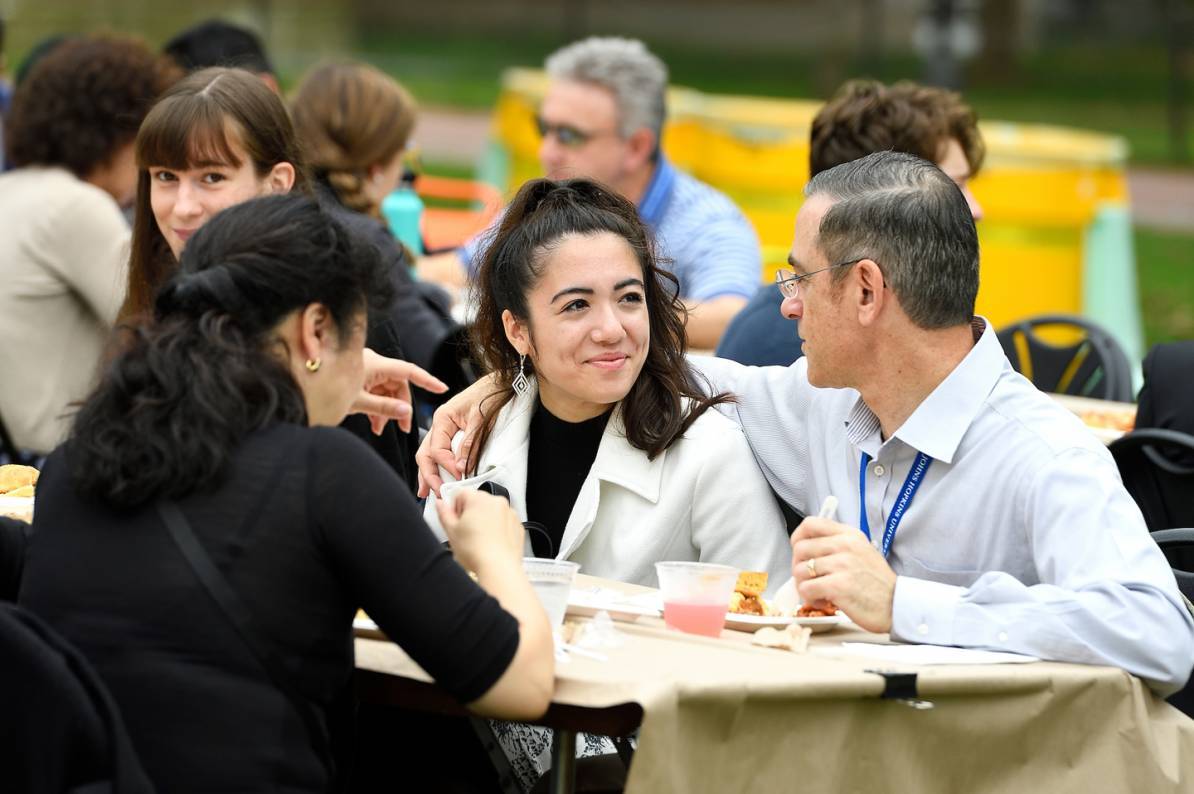 Parents paid a visit to the Homewood campus for Family Weekend.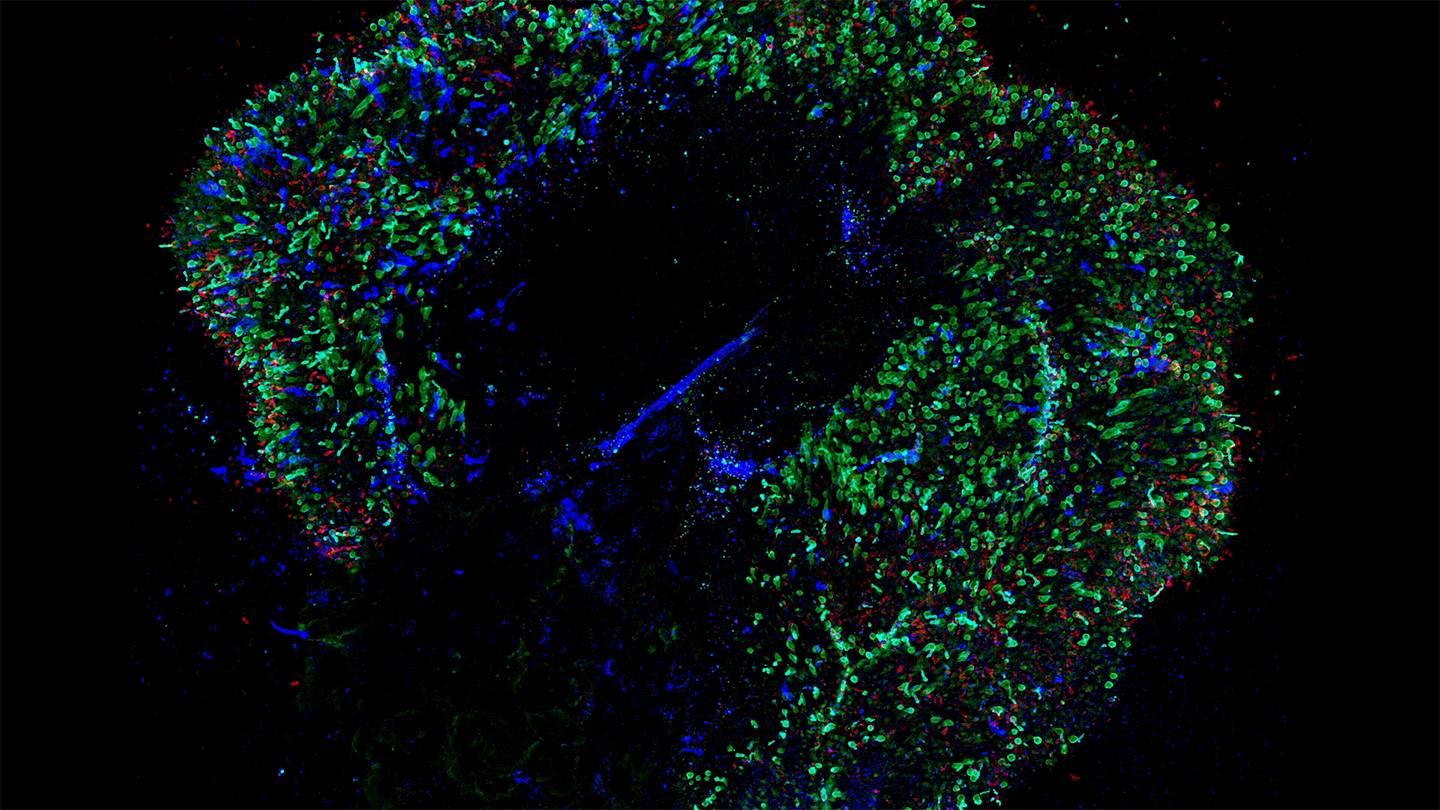 Biologists at Johns Hopkins successfully grew human retinas in a laboratory dish. The work lays the foundation for developing therapies for eye diseases.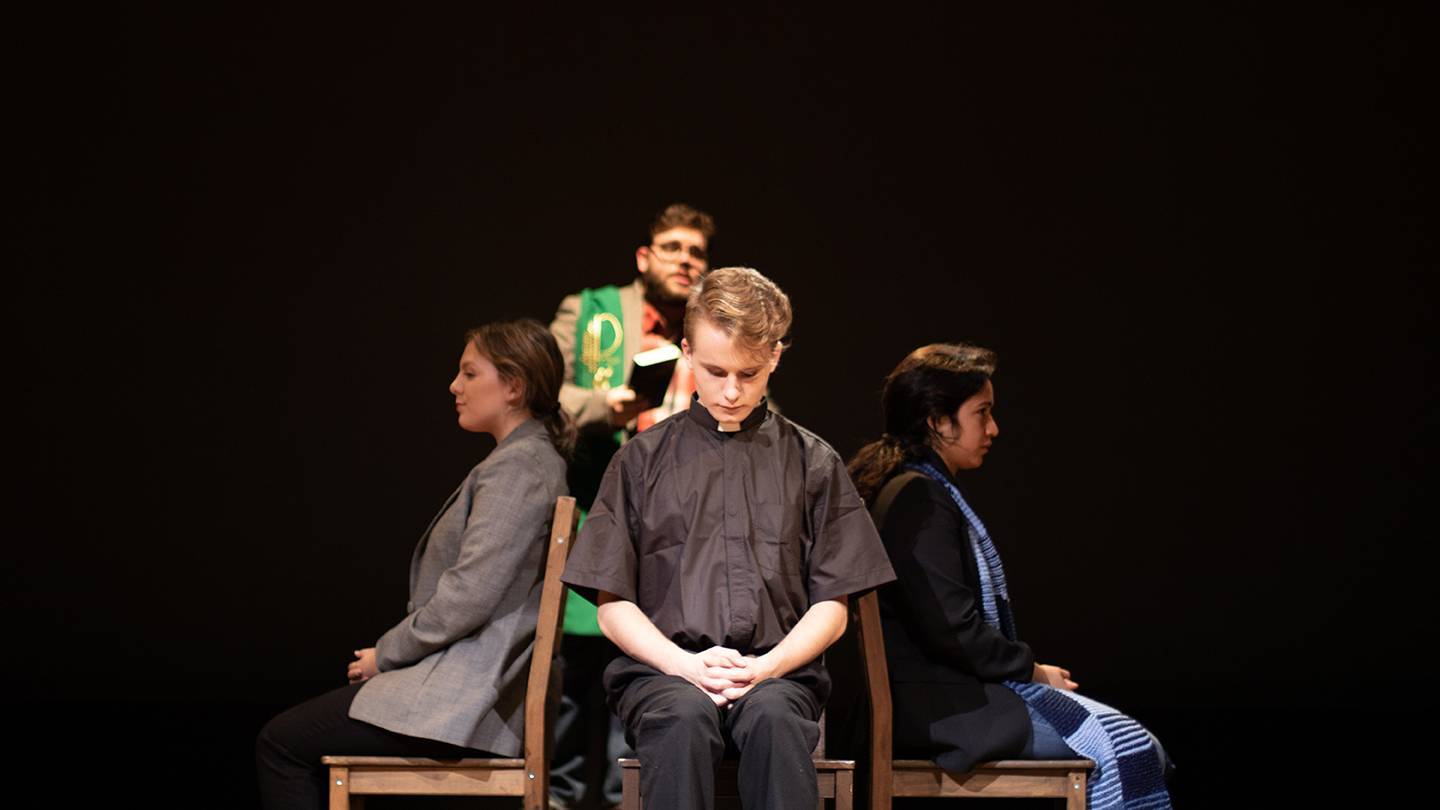 To open their centennial season, the JHU Barnstormers performed The Laramie Project, telling the story of Matthew Shepard, whose 1998 murder became a flashpoint for the gay rights movement.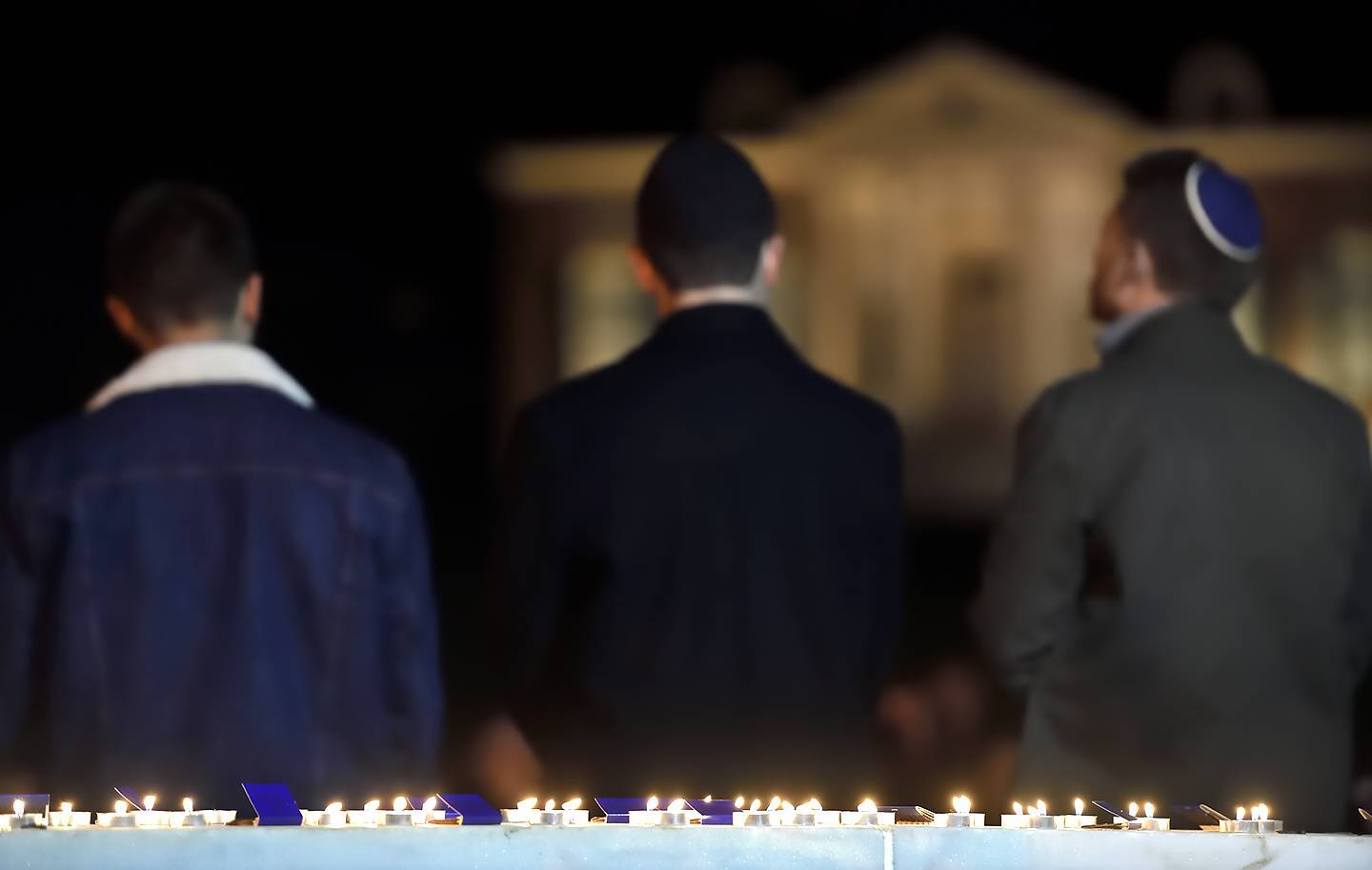 More than 100 members of the Johns Hopkins community gathered on the Beach for a candlelight vigil honoring the memories of the 11 people killed by a gunman at Tree of Life Synagogue in Pittsburgh.
November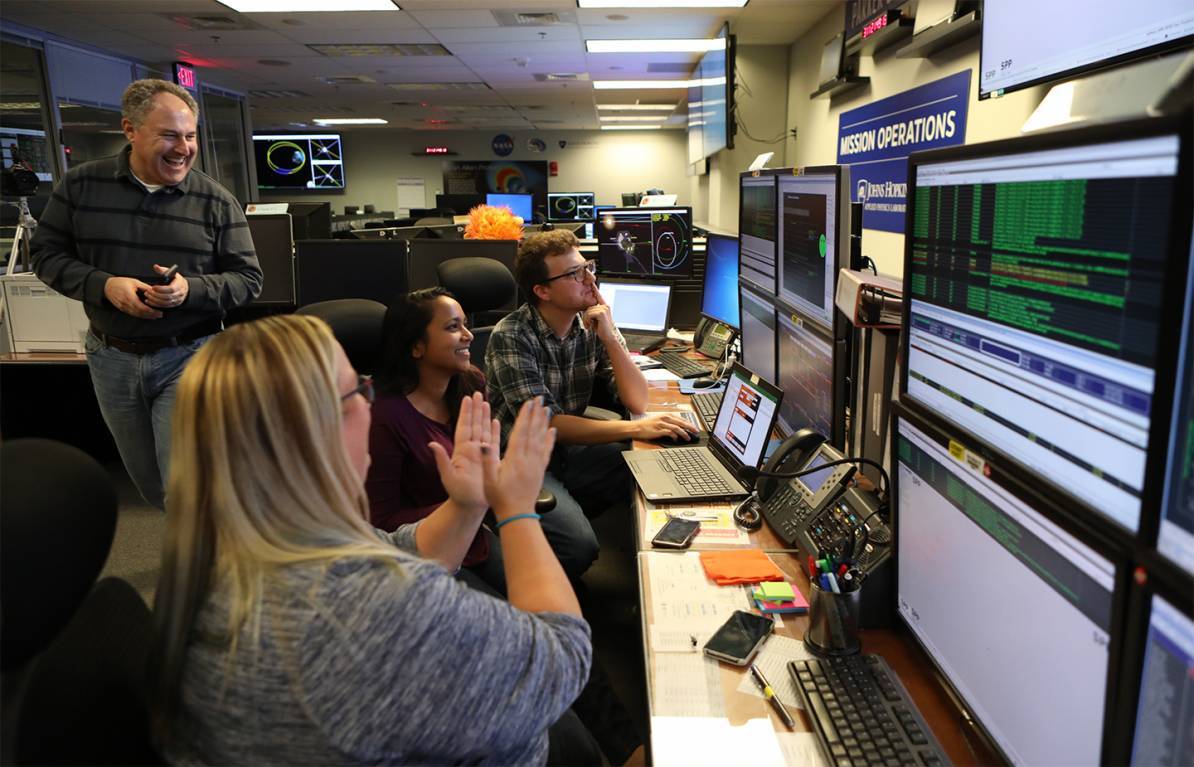 A moment of relief for members of the Parker Solar Probe mission team at the Johns Hopkins Applied Physics Lab as they receive a beacon signal indicating the spacecraft was in good health following its first solar encounter.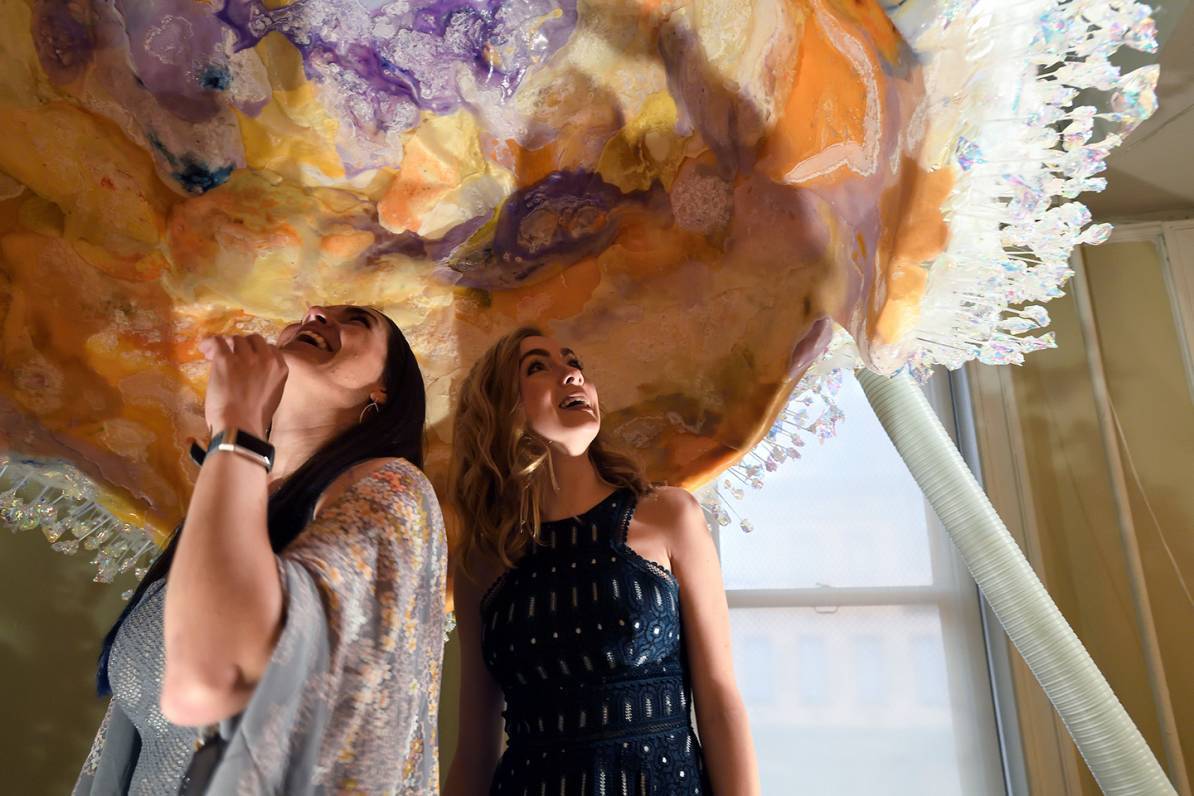 MICA artist Amy Wetsch showcased sculptures she created using materials and inspiration drawn from the lab of Hopkins planetary scientist Sarah Hörst.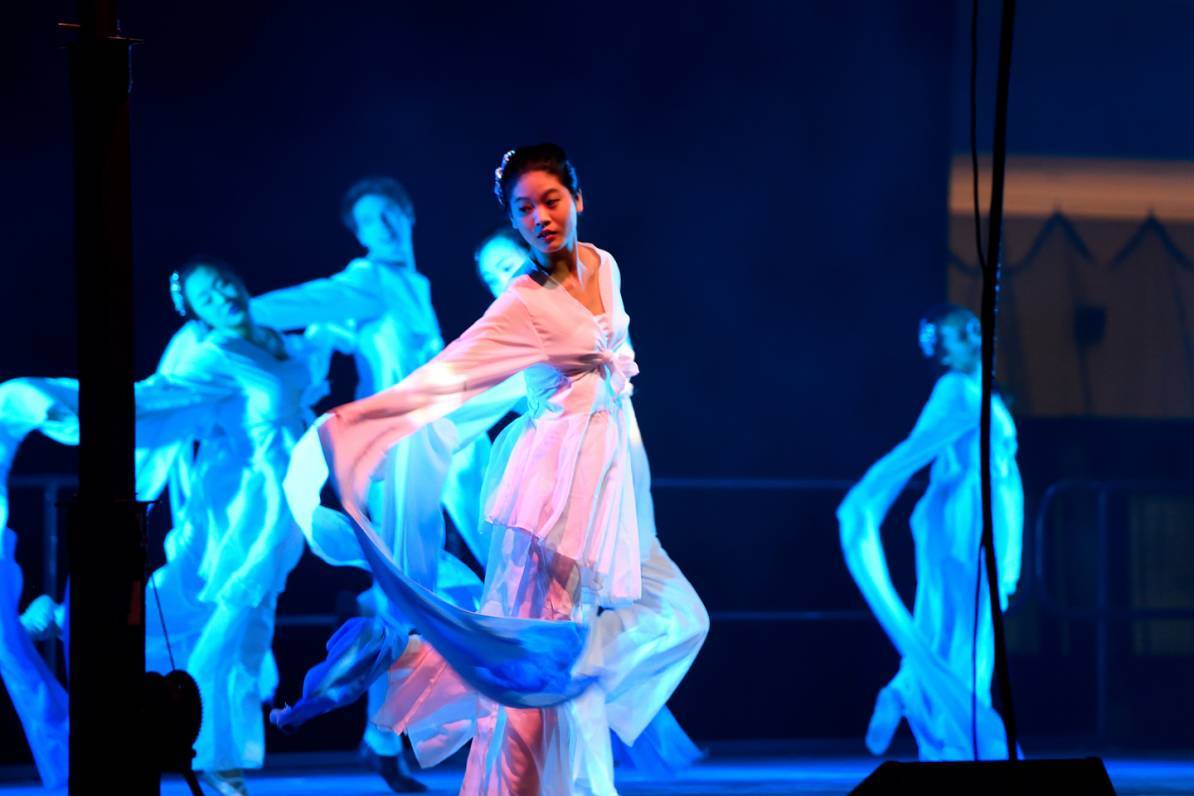 More than 200 student performers took part in the 31st annual Culture Show, a showcase of diversity, music, and dance.
December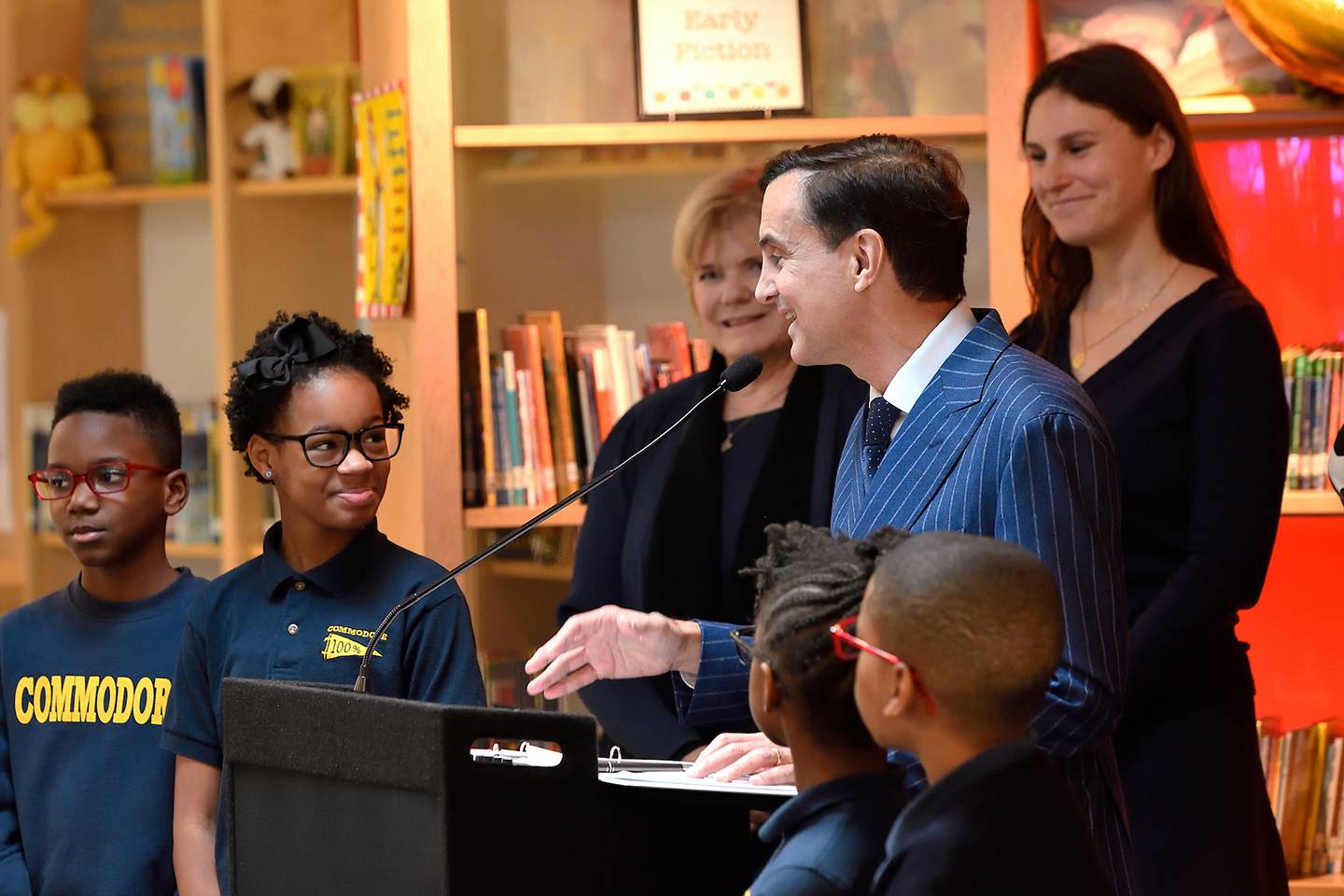 Johns Hopkins and other partners celebrate the 5,000th pair of glasses given out as part of Vision for Baltimore, a program that provides free vision screenings for all Baltimore City Public Schools students and provides free Warby Parker glasses to those who need them.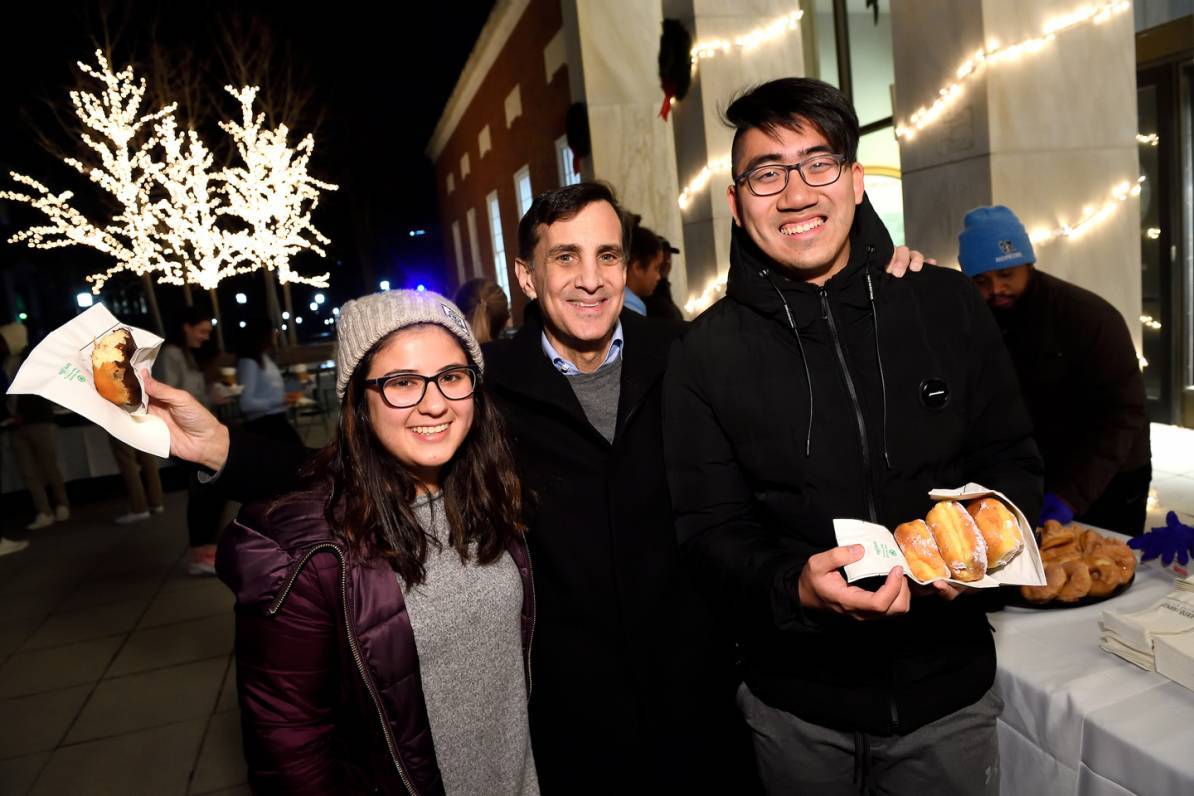 Students pause for a study break with President Daniels on the last day of Reading Period.