Pamela P. Flaherty is responsible for managing a very generous checkbook—and it's not just because she works for Citi, one of the largest financial organizations in the world. As president and CEO of the Citi Foundation and director of Corporate Citizenship, she helps decide how the bank spends its charitable dollars.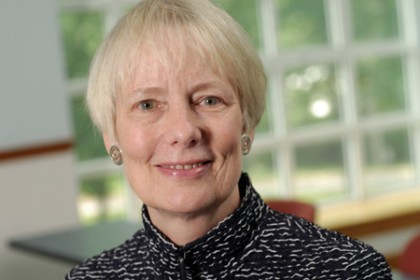 Flaherty, a former chair of the Johns Hopkins board of trustees, oversees the distribution of tens of millions of dollars in grant money and financial support to organizations and individuals in more than 100 countries. The company provides assistance for a broad range of needs on the local level, including neighborhood redevelopment programs, disaster response efforts, microfinance loans to new businesses in the United States and in developing countries, enterprise development, and helping to eliminate financial barriers for low-income students bound for college.
As head of the company's citizenship efforts, Flaherty encourages Citi's businesses to make a difference in the environment. For example, as part of its $50 billion Climate Initiative, Citi regularly invests in activities and businesses that mitigate climate change. Under Flaherty's watch, Citi has been named the "World's Greenest Bank" by Bloomberg Markets magazine.
Flaherty, a 1966 graduate of Smith College, earned her master's degree in international relations from Johns Hopkins' Paul H. Nitze School of Advanced International Studies in 1968. She has been a member of the Johns Hopkins board of trustees since 1997, and in 2007 became the first woman and first graduate of SAIS to chair the university's governing board.
This article profiles one of seven Johns Hopkins University 2014 honorary degree recipients. The honorary degrees will be conferred at the universitywide commencement ceremony on May 22 at Homewood Field.