"Find good people, tell them what you want, and then leave them alone," Norman Augustine told IndustryWeek in an interview last year. "That's my management secret. It'll save you two years, $100,000 at business school, if you do those things."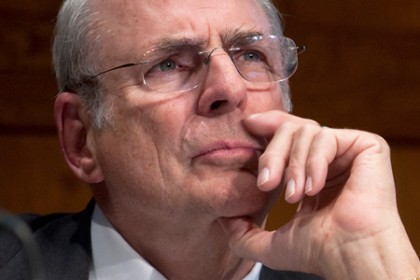 Augustine should know. As the former CEO and chairman of the board at Lockheed Martin, the world's largest defense contractor, Augustine was responsible for managing more than 180,000 employees. And although he claims to have come to leading others "quite by accident," it's something he has done effectively since his days as an Eagle scout growing up in Colorado.
Before overseeing the merger of Lockheed Corp. and Martin Marietta in 1995, he held positions as undersecretary of the U.S. Army, chairman of the American Red Cross, national president of the Boy Scouts of America, and chairman of the National Academy of Engineering.
Having served for 16 years on the President's Council of Advisors on Science and Technology, Augustine is also a national leader in ensuring that science and engineering remain at the forefront of the nation's list of priorities. He has led several major commissions, including 2007's monumental analysis of U.S. education and competitiveness, "Rising Above the Gathering Storm: Energizing and Employing America for a Brighter Economic Future," which outlined shortcomings and made recommendations for keeping America competitive in a world economy.
Augustine has also authored several books, including The Defense Revolution and Augustine's Travels. An avid adventurer, he has dogsledded in the Arctic, dived the Great Barrier Reef, and stood on both poles of the Earth. His Augustine's Laws is an insightful, humorous collection of 52 "laws" that critique burdensome regulations, unnecessary meetings, and one of his favorite targets—bureaucracy. Law No. 47: "Two-thirds of the Earth's surface is covered with water. The other third is covered with auditors from headquarters."
This article profiles one of seven Johns Hopkins University 2014 honorary degree recipients. The honorary degrees will be conferred at the universitywide commencement ceremony on May 22 at Homewood Field.