Since helping to found the New York City Health Care Affinity Group in 2015, Lorraine Hutzler, A&S '08, and her committee of volunteers have helped alumni explore everything from the benefits of a Mediterranean diet to the ways the threat of Zika can be tamed. Hutzler, an associate program director at NYU Langone Health, even shared her own expertise by being part of an Affinity Group panel about the impact of bundled payments on patients, physicians, and hospitals.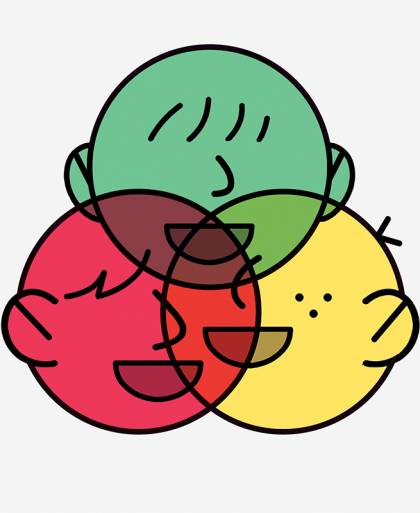 Her group, like all Johns Hopkins Affinity Groups, centers not around graduation year or school degree but rather areas of interest, bringing together alumni from all nine academic divisions to network, learn, and socialize. Moreover, the groups are all driven by alumni themselves. "Alumni volunteers dream up the ideas for groups, for subject matter, activities, and experiences," says Elena Thompson, senior associate director of Affinity Engagement. Today, the Affinity Group roster totals 34 groups in subject areas such as aerospace, law, outdoor explorations, and LGBTQ pride—and the offerings continue to expand as alumni hatch new ideas for communities.
Starting a group usually begins when volunteers propose their idea to a Hopkins staff member, detailing the group's purpose, focus, and some potential activities. Then, the organizers form a working committee. Thompson recommends starting with two founding volunteers, but if there's only one person floating the idea, her team will publicize the Affinity Group more broadly, often on social media, to attract more volunteers.
The Alumni Association subsidizes Affinity Group activities and experiences, as the fees charged rarely cover all the expenses, and Thompson and her colleagues offer logistical, marketing, and promotion support, handling websites, registration, event fees, and even name tags. "JHU staff assist us in finding venues, as well as pulling together thought leaders in our field for panels," Hutzler says. Most importantly, they keep the momentum going by scheduling regular planning sessions with committee members.
Have a great idea for an Affinity Group? "Take the jump," Hutzler says. "The group may start out small, but individuals will slowly trickle in and be attracted by your events."
Case in point: A Women of Hopkins Affinity Group launched late last year in Los Angeles with a moderated brunch discussion on career pivots featuring Michelle Nakra, A&S '96, executive director of global marketing for Too Faced Cosmetics, among other speakers. The group took a few years to get off the ground, according to Thompson, but that inaugural event sold out and had a waitlist. "They are just getting started," she says.