Don't be scared away by this book's academic title: Yes, Johns Hopkins Assistant Professor of English Jeanne-Marie Jackson knows her contemporary literary criticism, and you will run into allusions to and discussions of Dostoevsky, René Girard, Fredric Jameson, Immanuel Kant, Paul Virilio, and terms such as decolonizing, modernity, and subjectivity. In The African Novel of Ideas (Princeton University Press), however, African literature and intellectual history specialist Jackson isn't applying these thinkers and terms in the service of understanding or interpreting the 20th-century African novels she explores. Instead, she's reading through these books and authors to consider, what if we looked at these texts as sources of thinking about thinking?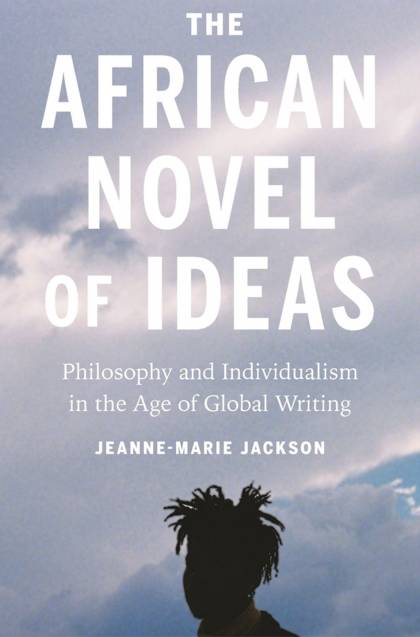 It can be a dense go at first, but once you get a sense of what Jackson's up to here—in chapter summaries and a conceptual guide she provides a welcome baseline for readers whose knowledge of African literature may be wanting—the result is a fascinating and educational journey. Reading The African Novel of Ideas feels like sitting down with somebody who introduces you to an array of music from other cultures, all the while informing you not why you should find it interesting or even good but helping you hear what your ears might not recognize.
Among the writers and works Jackson spotlights—including Gold Coast writer J.E. Casely Hayford's Ethiopia Unbound and Ugandan writer Jennifer Nansubuga Makumbi's Kintu—is a fascinating chapter on Stanlake Samkange and his influence on Dambudzo Marechera, the only African writer to win the Guardian Fiction Prize. Samkange was a Zimbabwean writer and African nationalist who came from an elite family. Marechera died homeless in Harare, Zimbabwe, in 1987, and his electrifying, stream-of-consciousness short stories and novel have become cultlike examples of the fragmented African mind responding to the trauma of colonial oppression and nationalist revolution. Jackson's arguments put a more nuanced political perspective around Marechera's work and the African writers he inspired, one less reliant on a marginalization from the West and more in dialogue with ideas and philosophies articulated in other African works. A disarmingly brain-opening read.