Four from Peabody Institute named to 'Musical America' innovators list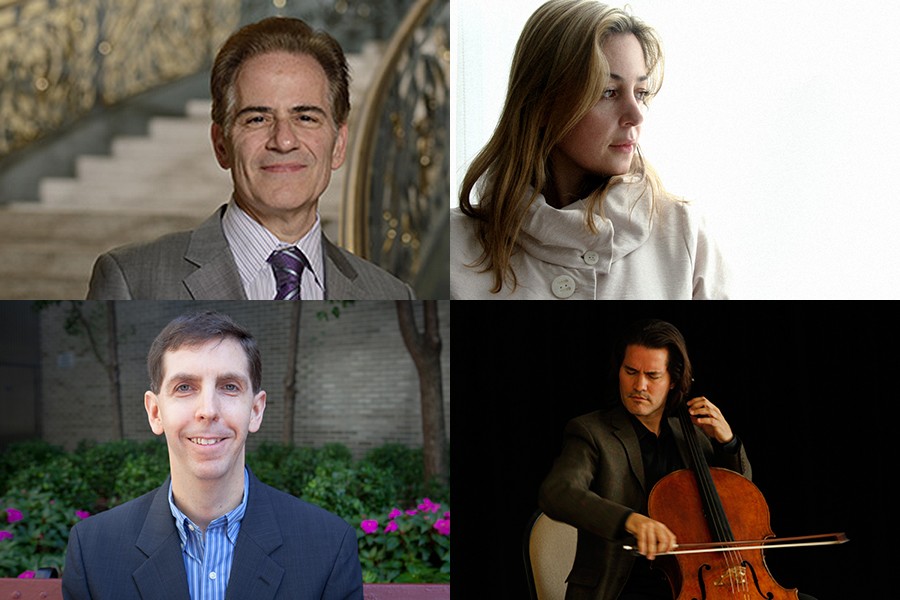 Dean Fred Bronstein and three alums of the Peabody Institute at Johns Hopkins University are among 30 innovators in the performing arts industry named to Musical America's 2016 Professionals of the Year special report.
The report celebrates individuals who have generated new ideas in musical performance or business. In a letter from the editor, Musical America's Susan Elliot writes that "their ideas and the courage to follow them through, no matter how off-the-wall, controversial, or otherwise out of the box, keep us moving forward, spur us on to stay creative, and keep the field of performing arts vital and exciting."
The Peabody innovators are:
Zuill Bailey, a cellist recognized for his effort to make classical music more accessible. Notably, he has performed in neo-natal units, hospice centers, oncology units, prisons, and homeless shelters

Fred Bronstein, dean of the Peabody Institute, who was recognized for developing the school's Breakthrough Plan, which improves and expands classical music education, helping to increase Peabody auditions to the highest number in five years

Ed Harsh, who helped merge the organizations Meet the Composer and the American Music Center to create New Music USA, which helps promote and support musicians around the country

Paola Prestini, a composer whose recent performance, The Hubble, combined music, astrophysics, and virtual reality
You might also like
Trending