Francois Furstenberg, an associate professor of history in Johns Hopkins University's Krieger School of Arts and Sciences, is a finalist for the George Washington Book Prize.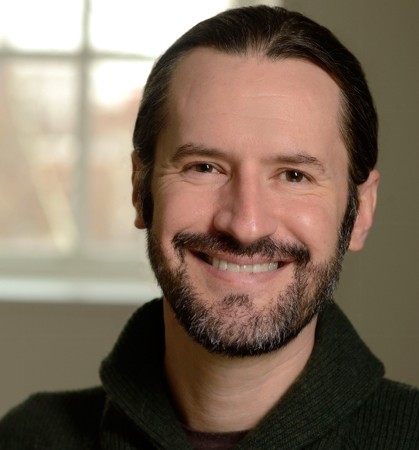 The prestigious award is given annually to the best new book on early American history. Furstenberg's When the United States Spoke French: Five Refugees Who Shaped a Nation, is one of four finalists chosen from a field of nearly 70 books published in the last year. The winner, who receives $50,000, will be announced May 20.
Furstenberg, who was a George Washington Book Prize finalist in 2007 for his In the Name of the Father: Washington's Legacy, Slavery, and the Making of a Nation, said he's honored to be recognized.
"It's particularly gratifying because the George Washington Book Prize has a special meaning for me. I wrote my first book—which started out as my Johns Hopkins doctoral dissertation—on Washington's image in the new nation," he said. "Although I moved away from him in my second book, Washington does have a minor starring role in this one—walking occasionally across the stage as president, guest of honor at various suppers, teas, and balls in Philadelphia, and especially as reluctant model for various portrait artists late in his presidency."
Furstenberg also teaches a class called "George Washington and his World" in which he and his students explore the first president's published and unpublished papers.
The George Washington Book Prize is sponsored by the Gilder Lehrman Institute of American History, George Washington's Mount Vernon, and Washington College. The contest aims to honor books "that not only shed new light on the nation's founding era, but also have the potential to advance broad public understanding of American history."
Distinguished historians Rosemarie Zagarri of George Mason University, Philip Morgan of Johns Hopkins, and Ted Widmer of Brown University served as the jury that selected the four finalists. The 2015 finalists are:
Nick Bunker for An Empire on Edge: How Britain Came to Fight America (Knopf)
Richard S. Dunn for A Tale of Two Plantations: Slave Life and Labor in Jamaica and Virginia (Harvard)
François Furstenberg for When The United States Spoke French: Five Refugees Who Shaped a Nation (Penguin Press)
Eric Nelson for The Royalist Revolution: Monarchy and the American Founding (Harvard)