Los Angeles native Gregory Bojorquez ("East Side Story," photography) has been photographing his hometown's culture for over 30 years. His first book, Eastsiders, which documents daily life in LA's Eastside, was published this year by Little Big Man Books.
Freelance journalist JoAnn Greco ("Unlocking Ulysses") often celebrates Bloomsday—public readings of Ulysses that take place around the world on June 16, the day on which the story's events occur —in her hometown of Philadelphia, even though until recently she had never read the book.
Longtime Johns Hopkins Magazine contributor Brennen Jensen ("Brave Hearts" and "A Jolting History") recently joined the magazine staff as a senior writer. The former Baltimore City Paper reporter is the co-author of A History Lover's Guide to Baltimore (The History Press, 2021).
Sonia Pulido ("A Needed Community Ally," illustration) has had her work published in The New Yorker, The New York Times, and The Wall Street Journal. She enjoys illustrating covers and books for adults, too.
Jeremy Rosenberg ("East Side Story") is a Los Angeles–based writer. His words have appeared in newspapers, magazines, anthologies, and books, including No Man Is an Island co-written with TiGeorges Laguerre, Kick-Off Concussion co-written with Anthony Davis, and Under Spring: Voices + Art + Los Angeles.
Based in Brooklyn, New York, Jin Xia ("Correcting an Avian Aroma Error," illustration), is passionate about topics in news, technology, and lifestyle. Clients have included The New York Times, Wired, NBC News, and Harvard Business Review.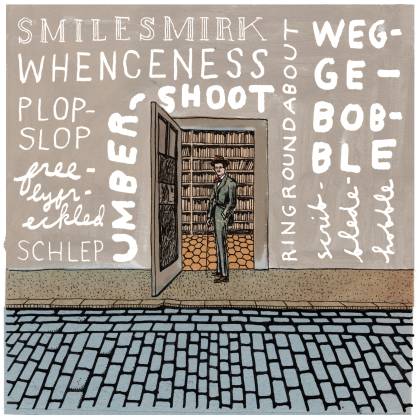 On the cover Illustrator Lauren Simkin Berke has some fun with Joycean wordplay on this issue's cover, a preview of
"Unlocking Ulysses,"
which celebrates the 100th anniversary of the literary masterpiece. Berke's work uses lines drawn in India ink and dip pen, combined with color created in various other traditional media, in this case tempera, wax pastel, and collage.