Rama Chellappa, whose research shaped the field of facial recognition technology, joined Johns Hopkins as a Bloomberg Distinguished Professor in the Whiting School of Engineering and the School of Medicine. Chellappa's work in computer vision, pattern recognition, and machine learning has had an impact on such areas as biometrics, smart cars, and 2D and 3D modeling of faces, objects, and terrain. His work in motion capturing and imaging has pointed to promising uses in health care and medicine. He is the 47th BDP appointed and joins Johns Hopkins after 29 years at the University of Maryland, where, for lengthy stretches, he was chair of the Department of Electrical Engineering and director of the Center for Automation Research. Chellappa was born and raised in South India and studied at the University of Madras and the Indian Institute of Science before entering Purdue University, where he earned his doctoral degree.
Jane Schlegel, who has been the executive vice dean for finance and administration at the Johns Hopkins Bloomberg School of Public Health for the past 11 years, stepped into a new leadership role at the university. She was named to the inaugural position of vice president and chief administrative officer, overseeing human resources, procurement, information technology, and risk management and compliance. She is also charged with building out and overseeing the university's emergency management capability and lending expertise on major projects related to facilities, real estate, and security. Schlegel joined the Office of Finance and Administration on April 30.
Two leadership positions attached to the Office of Institutional Equity have also been filled. Shanon Shumpert has been appointed vice provost for institutional equity and head of OIE. She will join Johns Hopkins on July 1, overseeing the university's affirmative action and equal opportunity compliance efforts, investigating discrimination and harassment complaints, and providing a central resource for people with disabilities. Shumpert comes to Johns Hopkins from Rush University System for Health in Chicago, where she has served in a leadership role since 2013. Katrina Myers Caldwell has been appointed vice provost for diversity and inclusion and chief diversity officer. At Johns Hopkins, Caldwell will align diversity and inclusion initiatives with university priorities, serve as the primary steward of the Johns Hopkins Roadmap on Diversity and Inclusion, and coordinate with the university's divisions on diversity and inclusion activities. She joins Johns Hopkins from the University of Mississippi, where she was vice chancellor for diversity and community engagement.
Erica Schoenberger, a professor in Environmental Health and Engineering, a department that is part of the Whiting School and the Bloomberg School, received a 2020 Guggenheim Fellowship. She is one of 173 fellows named this year. Schoenberger is the author of Nature, Choice and Social Power, which examines contemporary environmental threats through the lens of history and economic geography.
Anand Pandian, a professor in the Department of Anthropology in the Krieger School of Arts and Sciences, is the recipient of the 2019 Infosys Prize in the Social Sciences in recognition of his "brilliantly imaginative work on ethics, selfhood, and the creative process."
Robert Siliciano, a professor in the School of Medicine, has been named to the American Academy of Arts and Sciences, a career distinction that recognizes leaders in academia, the arts, and public affairs. An expert in infectious diseases, Siliciano studies the viral reservoirs that sustain HIV infection and prevent curing. A Johns Hopkins alum, Siliciano holds appointments in the School of Medicine's Department of Infectious Diseases, Department of Pharmacology and Molecular Sciences, and Department of Molecular Biology and Genetics. He has joint appointments in the Krieger School and the Howard Hughes Medical Institute.
Yolande Hyjazi, Jhpiego country director in Guinea and a professor of obstetrics and gynecology at the University of Conakry and vice dean for research at its medical school, has been named president of the COVID-19 Scientific Commission of Guinea. In this position, she leads 17 experts who are advising the government on strategies, priorities, and resource allocation.
Jeremy Nathans, a professor of molecular biology and genetics in the School of Medicine, received the 2020 Benjamin Franklin Medal in Life Science from the Franklin Institute for his groundbreaking research on the genetics of the visual system, including the identification of key genes involved in eye development, eye diseases, and color vision.
Three Johns Hopkins students have been awarded Goldwater Scholarships for their research and achievements in the fields of science, technology, engineering, and math. Annie Liang, Mickey Sloat, and Turner Woody, all juniors, have been named to the 2020–21 selection of scholars. They are among a cohort of 396 Goldwater Scholars selected this year from more than 5,000 applicants. Established in 1986, the Goldwater Scholarship is one of the first significant national scholarships focusing on STEM fields.
Andrew Pekosz, a professor in the Department of Molecular Microbiology and Immunology in the Bloomberg School, has been elected a fellow of the Class of 2020 by the American Academy of Microbiology, an honorific leadership group within the American Society of Microbiology.
In the annual U.S. News & World Report metrics-based rankings of the nation's Best Graduate Schools, four Johns Hopkins programs are listed. The School of Nursing master's degree programs remained No. 1 in the nation; the School of Medicine remained No. 2 in the country for research; the School of Engineering was 17th this year, a position for which it tied last year; and the School of Education was No. 15, down from 7 last year. Other rankings, of specialty areas and subcategories, were based on peer review, and Johns Hopkins had a number of top rankings: in Nursing, No. 1 for DNP Nurse Practitioner Adult Gerontology Primary Care; in Medicine, No. 1 in internal medicine, anesthesiology, radiology, and surgery; and in Engineering, No. 1 in biomedical engineering, a program it shares with Medicine. Other disciplines, such as public health—which has held the No. 1 spot for 26 consecutive years—and the sciences, humanities, and social sciences, were not newly ranked this year.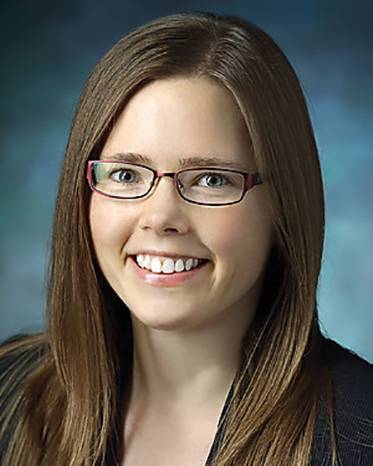 Laura Ensign, an associate professor of ophthalmology in the School of Medicine, was inducted into the American Institute for Medical and Biological Engineering. Fellows represent the top 2% of the medical and biological engineering community. Ensign was elected for outstanding contributions to nanomedicine, drug delivery, and translation of nanotechnologies from the bench to the bedside.
Marin Alsop, director of the Graduate Conducting Program at Peabody Conservatory, received a two-year appointment as first chief conductor and curator of the Ravinia Festival, the summer home of the Chicago Symphony Orchestra. Her relationship with the festival dates to 2002, when she made her debut with the CSO at Ravinia.