Four years into pursuing a PhD in the history of medicine with a Master of Health Sciences in international health, I sat down to write a job listing. I had just spent the prior year building out a side project—SquashWise, an organization to provide athletic and academic enrichment to Baltimore City youth through the sport of squash—and I was tasked with finding candidates for the new executive director position. But as I clicked "Post" on idealist.org, I felt a twinge of jealousy.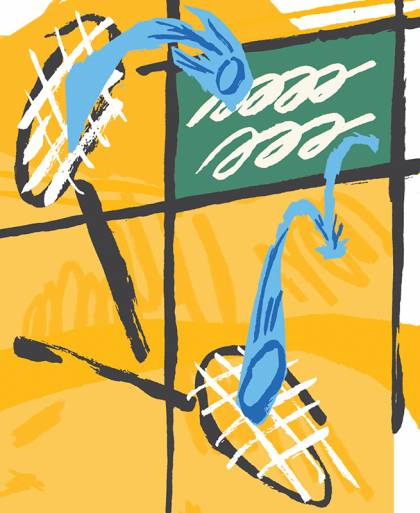 I was training to be an academic—a professor and researcher expert in the history of public health practices in southern Africa, trained to connect historical knowledge with present-day public health interventions. That career would allow me to travel the world for research and learning. But with SquashWise, I could use my love of the sport to change the trajectories of young people's lives in a city with a deep history of racial exclusion and inequity, a city I had grown to care deeply about.
Nervously, I notified my professors that I would be taking a two-year leave of absence to launch SquashWise, building out its athletic training, mentorship program, and tutoring initiatives. I would return to Johns Hopkins after giving the organization the foundation it needed to succeed. Overnight, I went from spending hours on end studying microfilms and texts in the depths of the Eisenhower Library to coaching and mentoring student-athletes from West Baltimore. None of my students had ever heard of squash before joining SquashWise, but now they were traveling together across the East Coast for tournaments, college visits, and summer camps. SquashWise had become a second family for them.
After two years at the helm of the nonprofit, it was time for me to return to finish my PhD. It was tough, but still very clear, that I couldn't abandon SquashWise just as it was getting started. I made the difficult decision to leave my PhD program and took a master's instead. I have been executive director ever since, and we celebrated our 10th anniversary last year.
In 2016, SquashWise was honored by JHU with the Henrietta Lacks Memorial Award, which recognizes a successful university-community partnership. I accepted the award, along with three of my students, on the same medical campus where I pursued my PhD nearly a decade earlier. Delivering my acceptance speech, I realized that my two career paths aren't as divergent as they initially seemed. My background studying the history of inequality, structural racism, and the impact of poverty on health and education has greatly influenced my work. I don't look back with regret on my decision to leave academia. Hopkins brought me to Baltimore, and the people here trained me to understand the complexities of the city's history. I look back with gratitude. I'm also glad I answered my own ad.