Tonya Matthews, Med '06 (PhD), remembers the delight she felt as a child exploring the exhibits of the Smithsonian museums—especially the Museum of Natural History.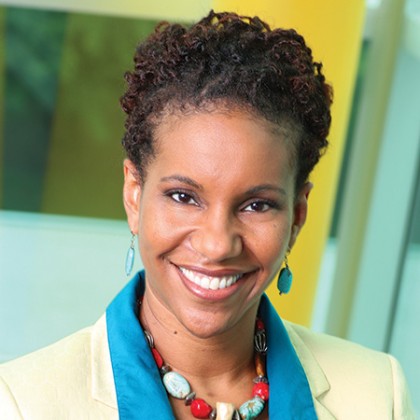 It was only at the end of her studies in biomedical engineering at Johns Hopkins, however, that she realized working at a museum could be her career. After finishing up her doctoral research, Matthews spent two years managing the biomedical science intern program and the biology and biotechnology exhibition space at the Maryland Science Center. "That's where I learned about the philosophy of education at a museum science center," she says.
Today, Matthews is the president and CEO of the Michigan Science Center in Detroit. Since taking the helm last October, she has pushed the science center to offer a programming class for girls and a day of science career mentoring for African-American boys.
"The seeds of resilience are in passion and preparedness," Matthews says. "If you convince young kids—regardless of their background—that they love this and someone thinks they can do this, there's resilience there."
Keep your classmates informed with a submission to alumni notes. Submit your information via email to: classnotes@jhu.edu. (Due to production deadlines, your information may not appear for an issue or two. By submitting a class note, you agree that Johns Hopkins can publish your note in the print and online edition.)