The sweet life, with just a hint of oak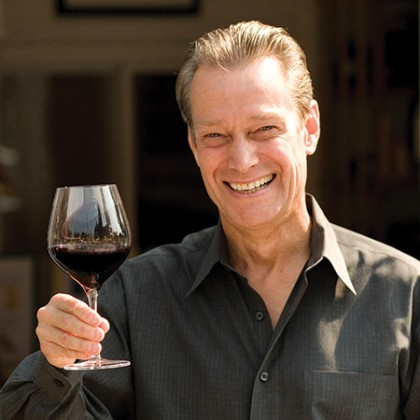 As a graduate student in Strategic Studies, Roger Bohmrich, SAIS '73, thought he might follow his diplomat father into the Foreign Service— until he tasted a Château Ducru-Beaucaillou 1966, Saint-Julien. "It set off rockets," he says. "Everything changed at that point with respect to my notions of a career."
Bohmrich entered the wine import business, spending more than 25 years with Frederick Wildman and Sons Importers, where he held executive-level positions and visited wine regions in 12 different countries. He became one of the first U.S. Masters of Wine, and one of the few—only about 40 others are so distinguished by their knowledge of wine. A specialist in French vintages, Bohmrich now focuses on judging wine competitions and consulting, teaching, speaking, and writing about wine. Even after four decades, he still finds it dazzling. "As much as you try to intellectualize wine, you can't get away from the fact that a good glass of wine is just a wonderful experience."
Keep your classmates informed with a submission to alumni notes. Submit your information via email to: classnotes@jhu.edu. (Due to production deadlines, your information may not appear for an issue or two. By submitting a class note, you agree that Johns Hopkins can publish your note in the print and online edition.)
You might also like
Trending