Johns Hopkins University was among the nation's first campuses to establish a Reserve Officer Training Corps in 1916. More than 100 years later, the university continues to welcome and support active duty service members and military veterans, and to honor their service and sacrifice.
This week, Johns Hopkins is taking part in Operation Green Light for Veterans, a nationwide demonstration of appreciation for the nation's more than 18 million veterans. The Johns Hopkins sign at the university's Homewood campus, the Johns Hopkins Hospital dome, and the Bloomberg School of Public Health in East Baltimore will be illuminated green through Nov. 13.
"On this Veterans Day, we pause to recognize the brave and selfless sacrifice of the many members of our community, past and present, who have defended our nation and the fundamental freedoms and ideals that we cherish—equality, justice, opportunity, and democracy," JHU President Ron Daniels said. "We are so grateful for their service to our nation and their contributions to Johns Hopkins."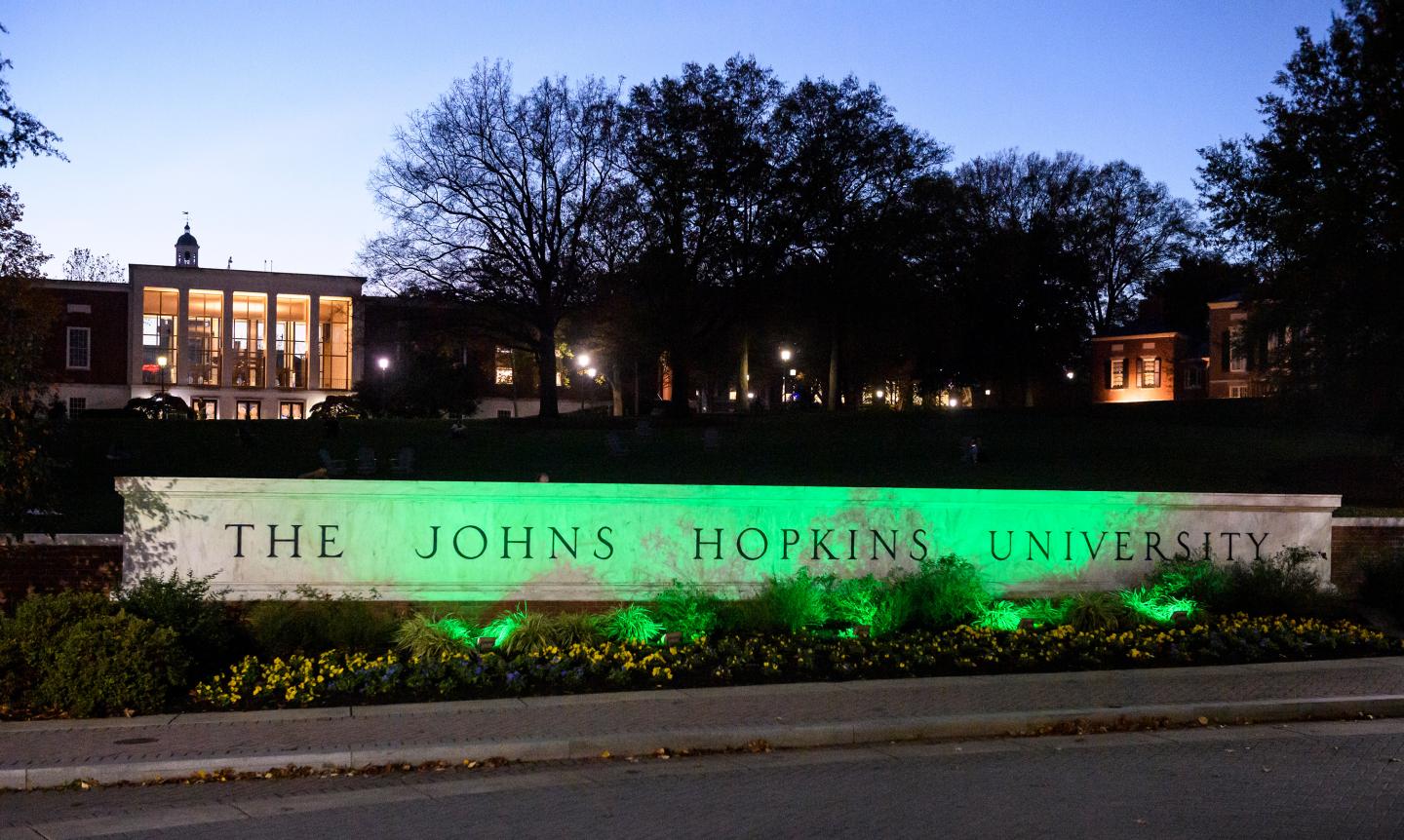 Operation Green Light—led by the National Association of Counties and the National Association of Country Veteran Service Officers—is designed to raise awareness about the unique challenges veterans face and the resources available to assist them and their families at the county, state, and federal levels.