Following a 50-year career of lasting contributions as a scholar, university leader, and public servant, Joseph Cooper, professor emeritus and Academy Professor, Department of Political Science, died August 20, 2022, in Westport, Connecticut. He was 88.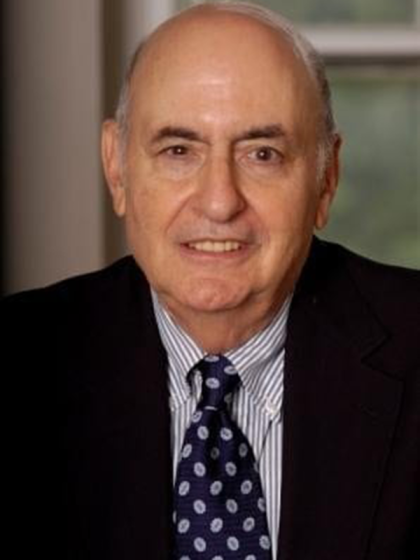 Cooper arrived at Johns Hopkins as provost and vice president of academic affairs in 1991, holding both positions until 1996. During his tenure, he established and led the Committee for the 21st Century, a universitywide faculty effort to identify and address the greatest challenges facing Hopkins and other research universities. The group's 23 recommendations led to major initiatives in information technology, international academic programs, undergraduate education, and part-time education. He also led numerous dean searches for the university during those years.
Cooper also served as professor of political science from 1991 until 2012, when he was appointed professor emeritus and Academy Professor. He was a pioneer in the study of the development of Congress, using organization theory to show why congressional institutions behaved as they did. He authored, edited, or co-edited seven books and numerous articles and book chapters on a variety of topics related to the organization and development of Congress.
He was especially well known for his early work on the rise of the standing committee system in Congress, and for his seminal research with Stanford University's David W. Brady on changing patterns of House leadership. This work showed how the strength of party coalitions in Congress structured leadership styles and public policy outcomes. He testified before Congress numerous times on issues ranging from limitation on debate in the Senate to impoundment.
Cooper retained his lifelong admiration for Congress and its traditional place at the forefront of the American constitutional system. "Limits on power serve not only to prevent arbitrary government, but also to promote effective policy by making delay and accommodation allies of wisdom," he wrote in a 2009 essay.
"Joe's knowledge of the history of Congress was unmatched and his insights into how the institution developed remains central to congressional studies today," said Adam Sheingate, a professor in the Department of Political Science who co-taught a graduate seminar on U.S. institutions with Cooper from 2005 until 2012. "Above all, Joe was a dedicated mentor to junior colleagues. Over the course of his long career, Joe mentored and supported generations of scholars, including many of us here at Johns Hopkins."
Before coming to Hopkins, Cooper spent more than 20 years at Rice University, where he served as chair of the political science department and the inaugural Dean of Social Sciences and held distinguished chairs as a Lena Gohlman Fox Professor and Herbert S. Autrey professor of social sciences. He founded the Rice Institute for Policy Analysis, a predecessor to the Baker Institute. Cooper also spent time as a visiting professor in the Harvard Government Department and in the Graduate School of Business at Stanford University.
From 1976 to 1978, Cooper served as staff director of the Commission on Administrative Review (known as the Obey Commission), which was charged with revising ethics rules, floor scheduling, and administrative operations in the House of Representatives. In a combination of scholarship and real-world administrative expertise that is quite rare, Cooper's work on the commission produced several reforms to the operation of the House of Representatives that remain in place today. Cooper was also a member of the U.S. Advisory Committee on the Records of Congress; a board member of the Dirksen Congressional Center; and a member of the academy advisory council for the Congress Center at Indiana University. He received various research fellowships from the National Endowment of the Humanities and the Brookings Institution.
Cooper earned a bachelor's degree in 1955, a master's degree in 1959, and a PhD in 1961, all from Harvard University. He served as co-editor of the Sage Yearbook on Electoral Studies and editorial board member of Legislative Studies Quarterly and the Encyclopedia of American Legislative Systems. He was a member of the National Capital Area Political Science Association, the Midwest Political Science Association, the Southern Political Science Association, the Southwestern Political Science Association, and the American Political Science Association.