Two Johns Hopkins alumni were recently awarded Gates Cambridge Scholarships, which provide full funding to pursue a postgraduate degree at the University of Cambridge. The scholarship, established in 2000 with a gift from the Bill and Melinda Gates Foundation, celebrates 80 exceptional scholars each year, with approximately 25 coming from the United States.
After a close family member was diagnosed with breast cancer, Nisita Dutta became increasingly interested in cancer research. She earned a bachelor's degree and a master's degree, both in chemical and biomolecular engineering from Johns Hopkins, in 2019 and 2020, and during her studies, she found connections between research, engineering, and medicine that furthered her interests in cancer patient care. As a Gates Cambridge Scholar, Dutta will earn her PhD in chemistry from the University of Cambridge.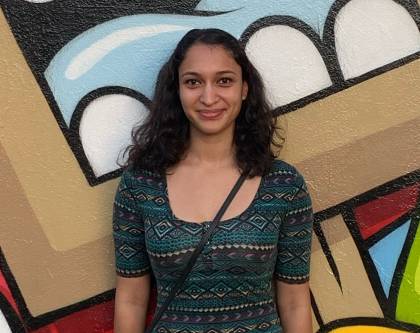 Crossing the pond offers Dutta an opportunity to learn from scientists around the world and gain insight into the differences in the scientific communities of the United States and the United Kingdom, a perspective, she says, that will help her become a "creative and insightful" researcher. Dutta will also shadow doctors during her studies, giving her the opportunity to see how government-sponsored health care can make a difference when treating patients.
At the forefront of her research will be pancreatic cancer, one of the most lethal cancers, given its low five-year survival rate. Dutta says the composition of pancreatic tumors makes them difficult to treat, and she is planning to do research in this area through the NIH Oxford-Cambridge Scholars Program. Using her background in engineering and her interest in oncology, Dutta will work with doctors to create nanobody-drug conjugates that target mesothelin, a cell-surface protein expressed on pancreatic cancer cells. Because nanobodies are smaller than antibodies, Dutta says the team hopes to have more success in penetrating pancreatic tumors, with the ultimate goal of moving the treatment toward clinical development and patient trials.
"I'll be entering a close-knit, diverse community with individuals who are driven to improve society, inspiring and encouraging my goals to make a difference through my research," Dutta says. "Receiving the Gates Cambridge Scholarship both affirms my past leadership and scientific efforts in helping cancer patients and motivates me to continue to work hard to fulfill my ambitions with the support of this community."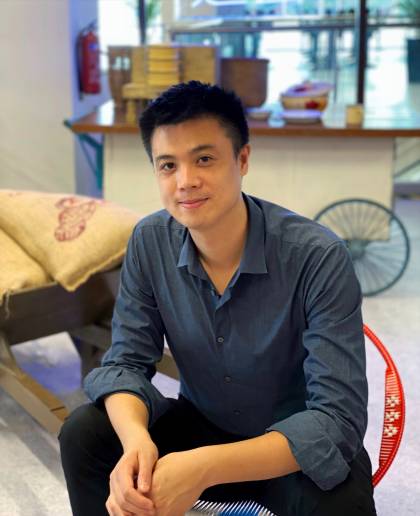 Kevin Fan Hsu, who earned a Master of Arts degree in cultural heritage management from Hopkins in 2021, was also selected as a Gates Cambridge Scholar. Hsu's background in engineering and policy, as well as his time spent living and working in the Asia-Pacific, has led to his interest in accelerating climate change-related infrastructure using democratic methods, allowing public works to be implemented in a more just and equitable way.
During his time in the Asia-Pacific, Hsu says he witnessed and researched patterns of urbanization. For example, in China, urban development sometimes led to displacement of the community members or, in some cases, saw neighborhoods demolished entirely. This firsthand experience showed Hsu the importance of the human impacts of urbanization and led him to consider how planners and designers could better understand community needs, and how to communicate human needs to those making high-level decisions, whether they be government officials or developers. He also says that the ways in which we shape our neighborhoods, buildings, and transport systems can deeply impact our energy demand and greenhouse gas emissions; cities, therefore, represent a key arena of activity as we tackle climate change.
The same concerns about urbanization also extend to infrastructure, Hsu says, as he seeks to answer questions of how project proposals are formulated, who benefits from them, and whether community members could join the planning process, both to better understand how they would be impacted by a project and how to contribute to a project's goals.
Hsu's time at Hopkins included a focus on these questions, where he says his cohort discussed both tangible and intangible heritage, and how to engage communities in heritage conservation. He says that, regardless of the project at hand—whether it's infrastructure or climate solutions—governments could benefit from taking a holistic approach to their work by considering the environmental, social, economic, and cultural impacts of a given project.
"It is important to incorporate a stronger dimension of culture into our vision of 'sustainable and resilient cities,'" Hsu says. "Having a sense of…connection to the past can be very empowering, especially as cities inevitably continue to transform. It's critical to understand the diversity of what people value, and how we safeguard those values—both tangible and intangible—for the future."
To learn more about applying for the Gates Cambridge and other scholarships, visit the university's National Fellowship Program website.