Name

Jill Rosen

Email

Office phone

443-997-9906

Cell phone

443-547-8805
TIME named the Johns Hopkins University Coronavirus Resource Center, a website that has helped the world better understand and track the COVID-19 pandemic, to its list of 2020 Best Inventions, calling it "2020's Go-To Data Source."
The annual list, announced this morning, recognizes 100 groundbreaking inventions that, according to TIME, "are making the world better, smarter and even a bit more fun." The Johns Hopkins Coronavirus Resource Center is included in the Wellness category. TIME built the list of winners from nominations submitted by both its editors and correspondents around the world and through an online application process. Nominees were evaluated on factors including originality, effectiveness, ambition, and impact.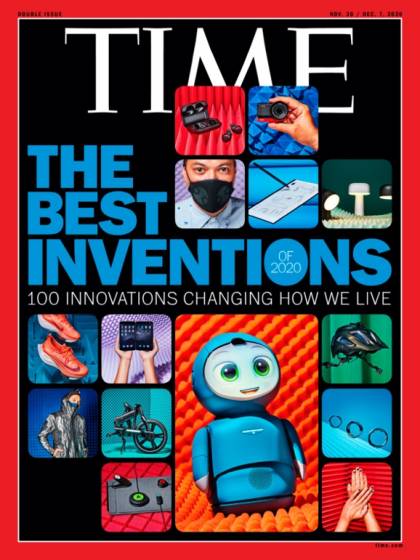 Johns Hopkins launched Dr. Lauren Gardner's global COVID-19 Dashboard in late January, and it quickly became a leading source of centralized data on the pandemic, allowing governments, the media, and the public to visualize and combat its rapid spread. As the threat from COVID-19 spread, the university expanded those efforts into the Coronavirus Resource Center, harnessing expertise from across Johns Hopkins University to aggregate and analyze the best data available on the pandemic. Since its launch in March, the Coronavirus Resource Center has been viewed nearly a billion times by users around the world.
"The Johns Hopkins Coronavirus Resource Center exemplifies the vital role that universities like ours are playing in this moment, providing accurate information and evidence-based analysis that shapes sound policy and saves lives," said Johns Hopkins president Ronald J. Daniels. "We are pleased to be recognized among such exceptional company on this year's list and, above all, to know we have the trust of millions of people around the globe."
The continuously updated data tracked on the resource center are relied on by the public, government agencies, and the media to make informed decisions and understand trends in cases and deaths, testing, contact tracing, and other public health responses. The CRC also offers original analysis from every Johns Hopkins division, regular live events featuring top experts, and educational content—all of which is free and available to people worldwide.
"It's been remarkable to be part of such a diverse and interdisciplinary team, brought together by our desire to democratize data, and tasked with the challenge of translating the breadth and depth of expertise across this institution into tools and information people can use to keep their families safe," said Beth Blauer, executive director of JHU's Centers for Civic Impact and the leader of the team's U.S. data operation. "It really feels like we're living the Johns Hopkins mission: Knowledge for the world."
The center operates through a coordinated response across every academic division of the university, as well as the Centers for Civic Impact and the Applied Physics Laboratory. The ongoing work of the Coronavirus Resource Center is made possible through philanthropic support from Bloomberg Philanthropies and the Stavros Niarchos Foundation.