Natalia Trayanova, a professor in the Department of Biomedical Engineering at Johns Hopkins University, will be inducted into the Women in Technology International Hall of Fame in a ceremony today in San Jose, California.
The WITI Hall of Fame was established in 1996 to recognize, honor, and promote the outstanding contributions women make to the scientific and technological communities that improve society. Each year, five women are selected from around the world to receive this honor, and Trayanova now joins the ranks of other scientists, engineers, and CEOs who have made an impact on society through their exceptional contributions to advancing their fields of inquiry.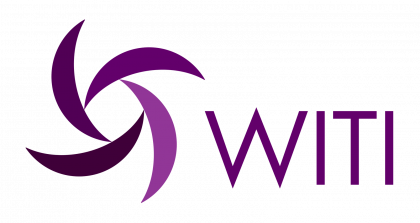 "We launched the Women in Technology Hall of Fame in 1996, at a time when there were no platforms showcasing the contributions of women in technology," said Carolyn Leighton, chairwoman and founder of WITI. "Since then, more than 100 exceptional women have been selected for this award. These Women in Technology Hall of Fame inductees inspire future generations to reach higher, push boundaries, and create breakthroughs that will positively impact our future."
Trayanova—who also serves as the co-director of ADVANCE, the Alliance for Cardiovascular Diagnostic and Treatment Innovation, and as a member of the Institute for Computational Medicine—has pioneered the use of 3D virtual heart models that are personalized using data from individual patients with ventricular or atrial fibrillation, two types of irregular heartbeats. With these heart replicas, Trayanova and her clinical collaborators are able to predict who is at risk for sudden death or stroke from ventricular or atrial fibrillation, as well as determine the optimal patient-specific treatments for these disorders.
Earlier this year, the FDA approved Trayanova's 160-patient randomized clinical trial, the first of its kind to demonstrate the utility of computer simulations in driving atrial ablation procedures for patients with persistent atrial fibrillation and fibrosis.
By leveraging innovations in cardiac imaging, computer simulations, and data science, Trayanova's research is aimed at eliminating much of the guesswork involved in the diagnosis of cardiac disease, simplifying the lengthy and invasive cardiac mapping process, reducing the complications associated with treatment, and improving patient outcomes.
"I am deeply honored and excited to receive this recognition. I am humbled to be in the company of four other amazing women, whose contributions have profoundly affected science and technology, and who are leaders in their fields," Trayanova said. "While I have always strived to be a role model for female scientists and trainees, being inducted into the WITI Hall of Fame sharpens this responsibility to empower women to pursue and advance careers in the STEM fields, and to further societal change to end the disproportionate representation of women in these wide-reaching and important areas. Through these actions, we can bring about a more inclusive and gender-equal world."
The other 2019 WITI Hall of Fame inductees are Heather Hinton, distinguished engineer at IBM; Julia Liuson, corporate vice president of Developer Tools at Microsoft; Sara Rushinek, professor of Business Technology & Health Informatics at the University of Miami; and Blanca Treviño, president and CEO at Softtek.