Thirty-five cakes. Five winners. The Edible Books Festival.
Each year, a baked book battle hosted by the Sheridan Libraries takes place in the Glass Pavilion on the Johns Hopkins University Homewood campus. The Edible Books Festival, now in its sixth year, brings together students, faculty, and staff bakers to adapt their favorite books into competitive confections for fellow bakers and festival goers to examine and taste. Festival attendees offer up their votes in four categories: Best in Show, Best Literary Theme, Best Effort, Most Delicious, and Funniest/Punniest.
The Hub caught up with three teams to discuss their techniques, the distinctions between different varieties of buttercream, and their baking origin stories.
The Lorax by Dr. Seuss
Adapted by Clarissa Chen and Alana Surowiec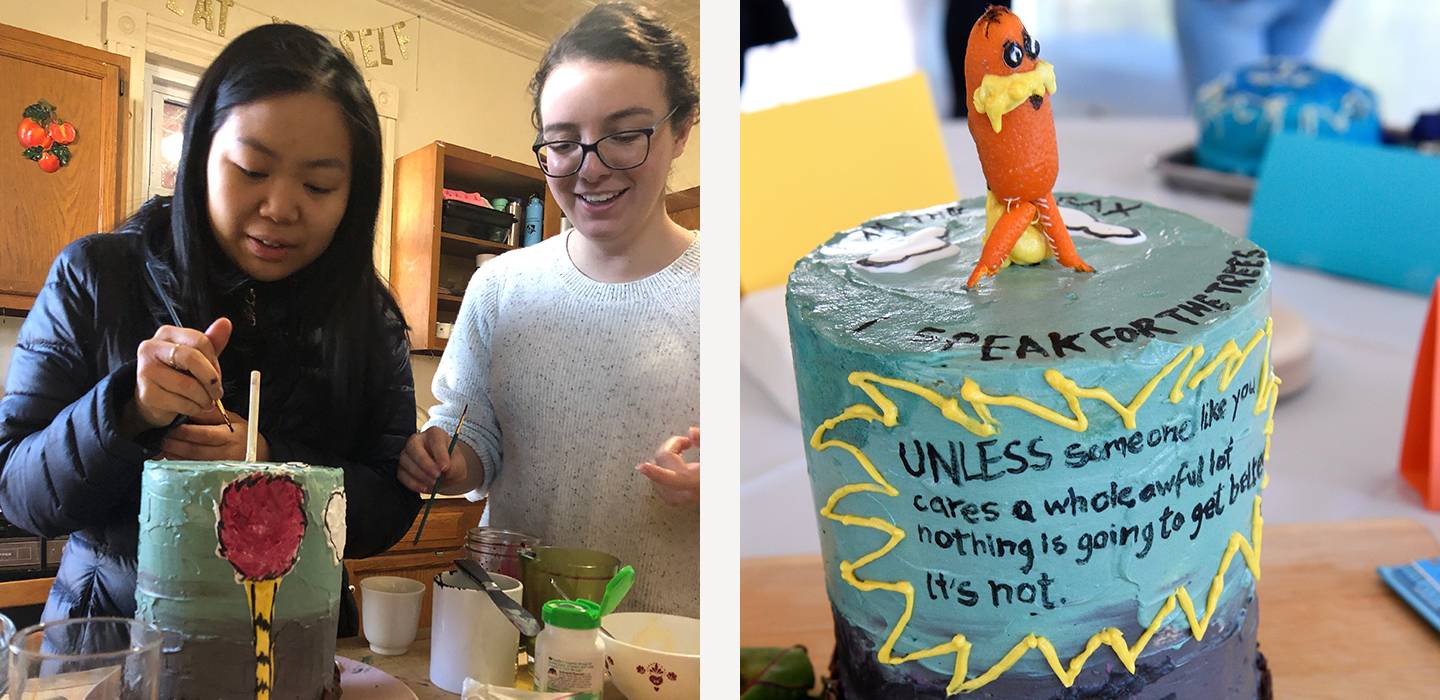 Drawing inspiration from the environmental messaging of the classic children's fable, Chen and Surowiec created a five-layer cake with all vegan and plant-based ingredients.
The devastated land of the Lorax was formed out of three layers of chocolate espresso cake, with two layers of vanilla blueberry cake representing the time when the Truffula tree and grickle-grass grew wild and free.
Because of their vegan vow, the bakers resorted to plant dyes for the detailing and frosting, utilizing red cabbage, beets, turmeric, activated charcoal, and carrot to bring Seuss's brightly-colored, topsy-turvy world to life.
Placed at the top, speaking for the trees, was the Lorax himself, carved out of a discarded clementine peel.
The Very Hungry Caterpillar by Eric Carle
Adapted by Isabella Altherr and Laura Nugent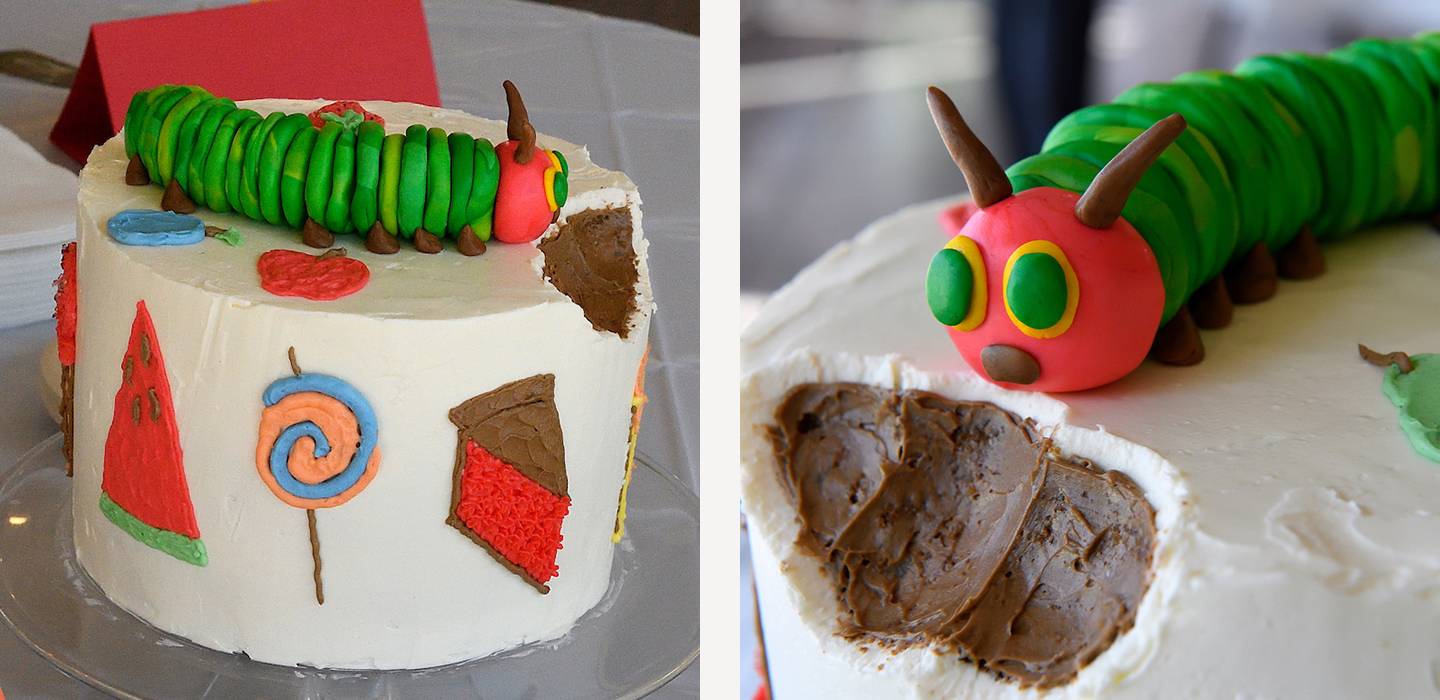 After being named runners-up in the Most Delicious category as first-year students in 2016, Altherr and Nugent returned as seniors to show how far they've come and take home a first-place prize.
Working in their favor this year—a living space with a kitchen of their own. Three years ago, when the pair created an edible Middle Earth, they had to make do with the common areas of Building B.
"I was whisking buttercream by hand in my dorm room," Altherr said. "Then we had to put signs all over the refrigerator like 'Don't Touch' and 'Don't Eat.'"
The very hungry attendees who sampled their cake were treated to an apple spice cake complete with baked-in fruit pieces and an applesauce core. The frosting was a combination of American Buttercream—a butter/sugar combination that is easier to create and work with—and Swiss Meringue, in which egg whites and sugar are whipped before adding butter.
The first to have a bite of the cake, apparently, was the Very Hungry Caterpillar, a fondant creation perched on top.
The Handmaid's Tale by Margaret Atwood
Adapted by Lavera Jackson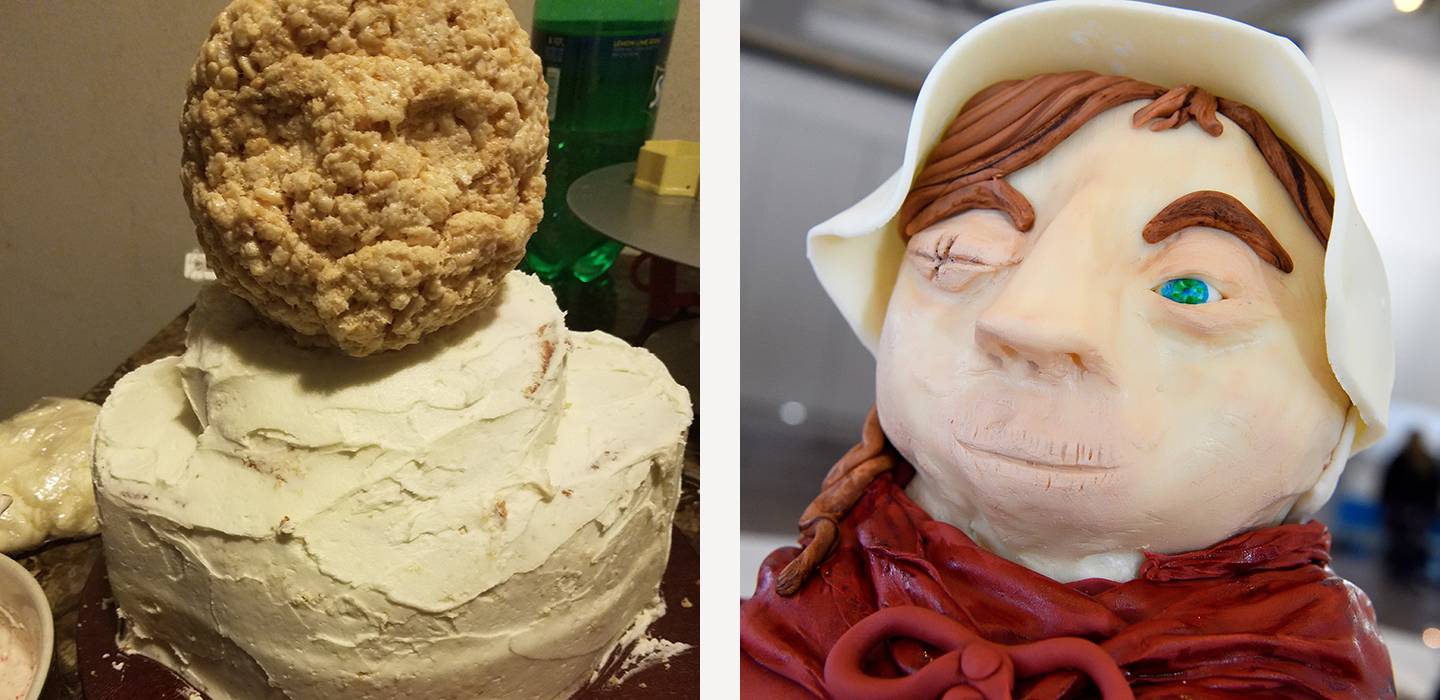 This is two-time winner Jackson's fourth entry in the Edible Books competition—she took home the Best in Show prize with a Life of Pi-inspired cake in 2016 and Funniest/Punniest for her Game of Thrones cake last year (a chessboard cake topped with edible toilets representing the "thrones"). She dreams of one day opening a boutique cakery of her own.
For her portrait of a punished Handmaid, Jackson created a vanilla cinnamon cake base stacked upon a large wooden dowel for support. The head of the character was built upon a foam ball wrapped in plastic wrap to protect the edible portions of the cake, with facial features carved out of cereal treats.
The piece was finally finished off with traditional American buttercream, piped and detailed creating a realistic face with an injured eye, a folded cloak, and hair capped with a bright white bonnet.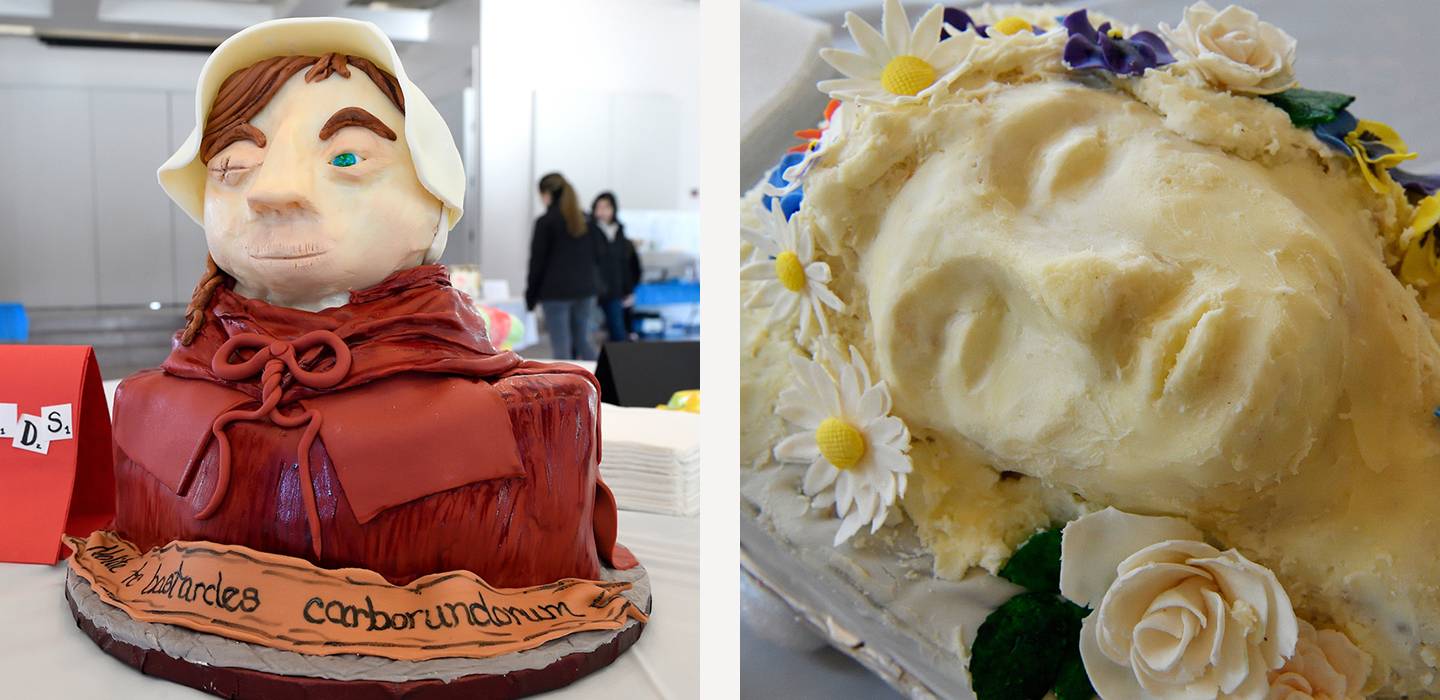 Best in Show
Winner: The Handmaid's Tale
Runner up: Hamlet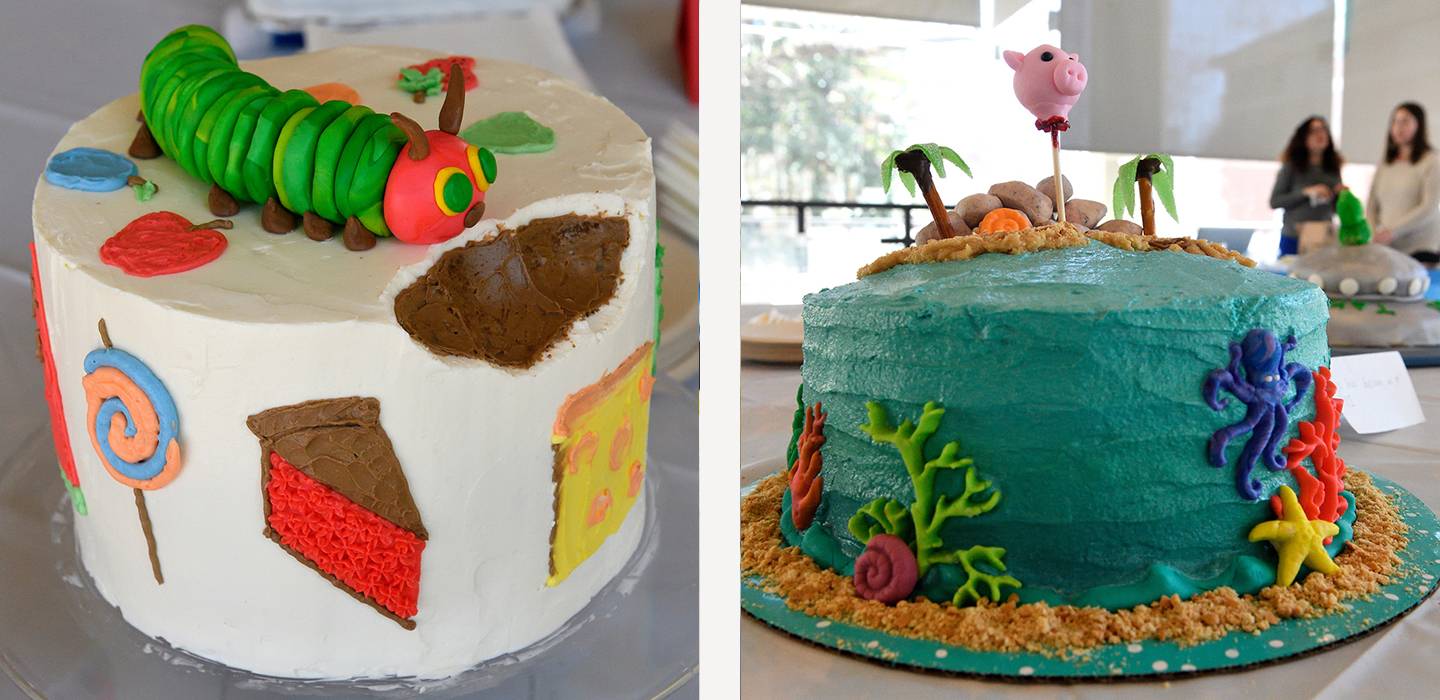 Best Literary Theme
Winner: The Very Hungry Caterpillar
Runner up: Lord of the Flies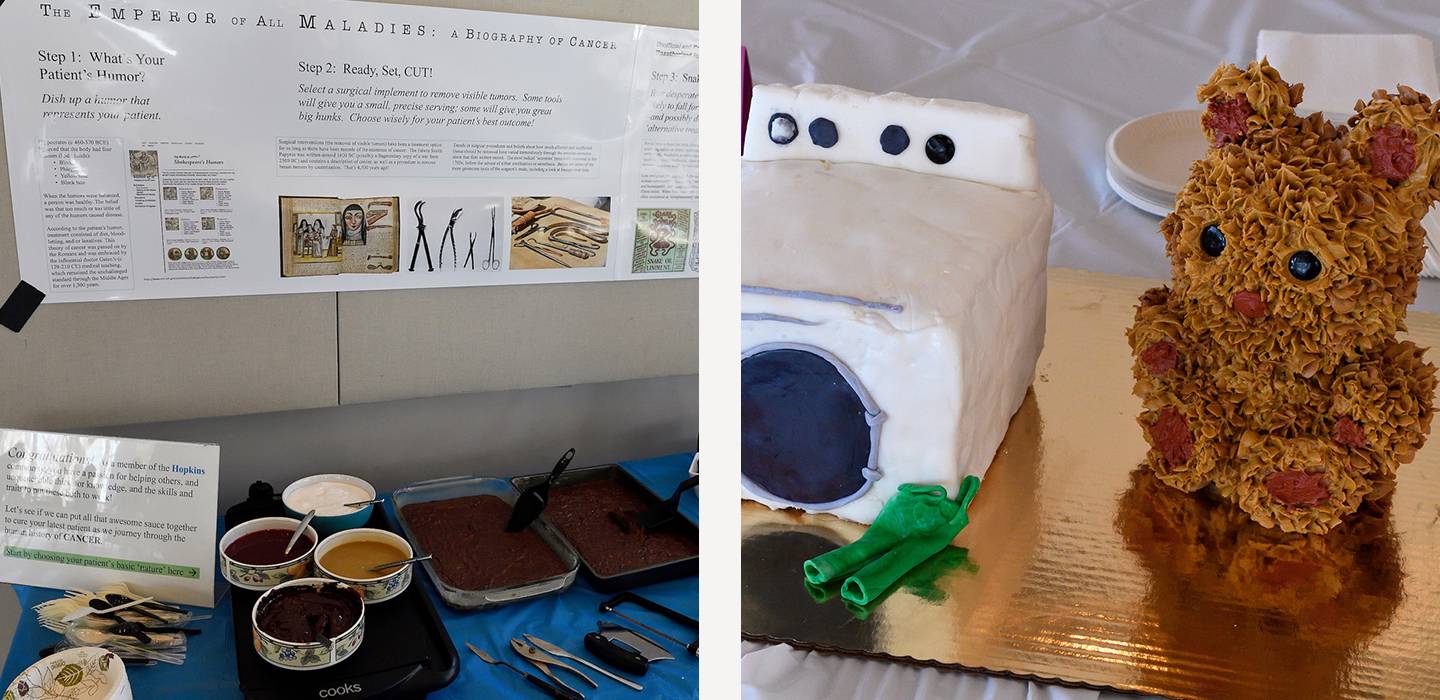 Best Effort
Winner: The Emperor of all Maladies
Runner up: A Pocket for Corduroy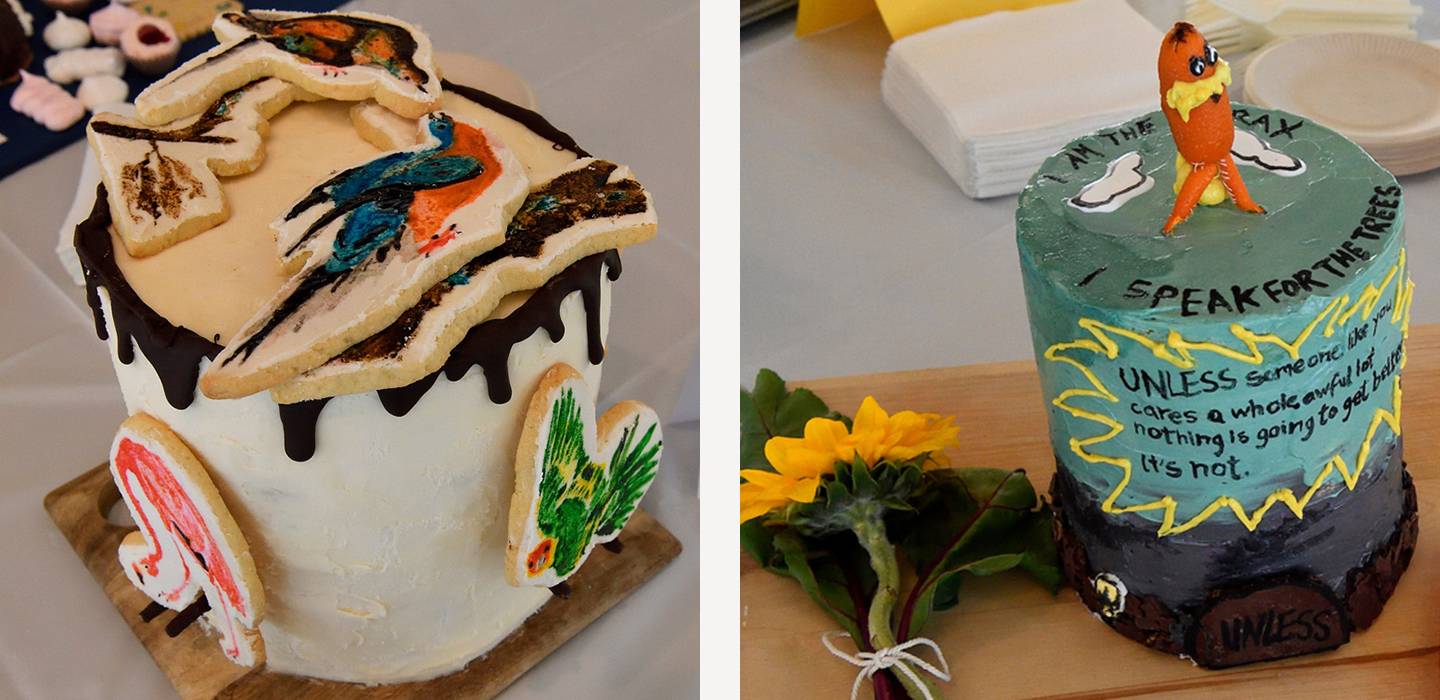 Most Delicious
Winner: Birds of America
Runner up: The Lorax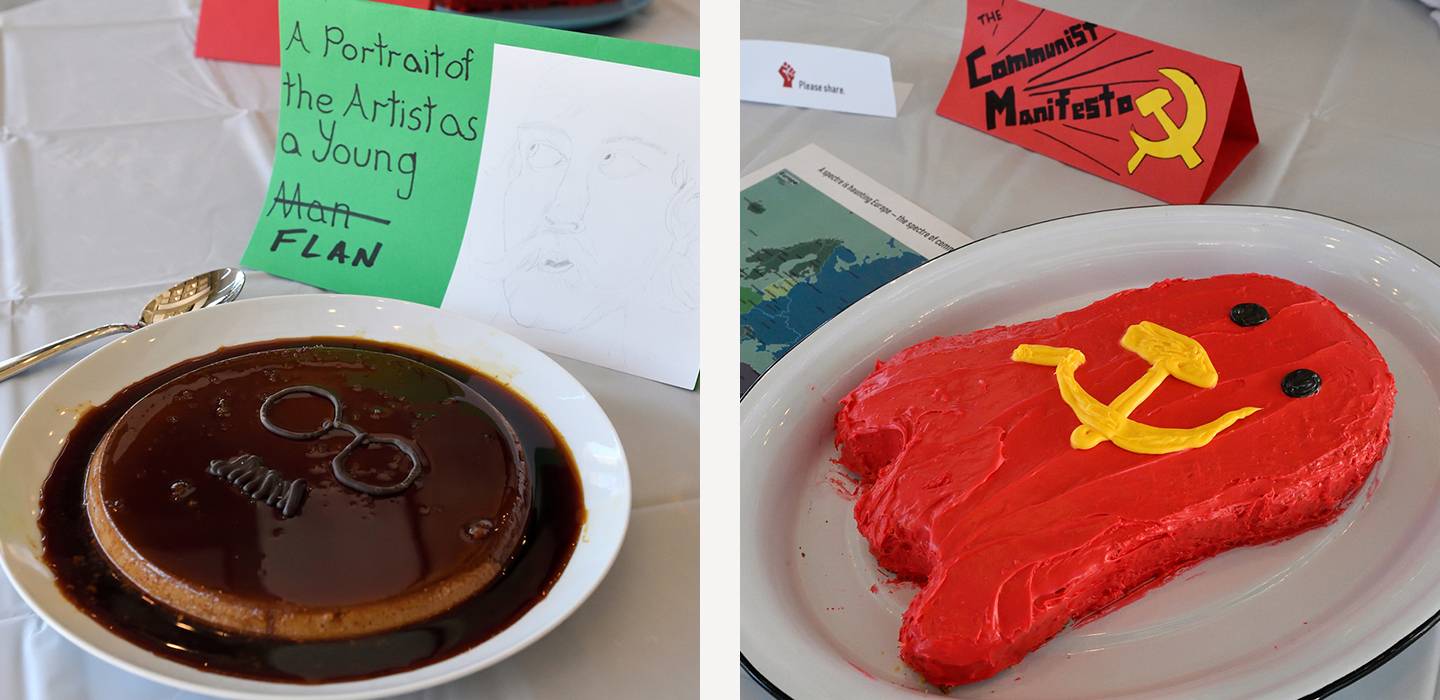 Funniest/Punniest
Winner: Portrait of the Artist as a Young Man
Runner up: The Communist Manifesto