Julia Pavlick is obsessed with how people view art in museums.
She is intrigued by how they stand, how they sit, how they tilt their heads or fold their arms. She even keeps a collection of photos on her phone of people viewing paintings at local galleries.
So when she went to sleep one night brainstorming ideas for a painting of her own that would fit an art show theme of "curiosity," she bolted up in bed, only half awake, and realized she needed to paint a scene of people viewing art in a museum.
That light bulb moment led to Pavlick, 17, winning first-place honors in the Johns Hopkins University Montgomery County Campus art show, now in its 13th year. Students from 16 Montgomery County public high schools participated this year and now have their art works on exhibit through March 15. The exhibit is free and open to the public.
An opening reception for the exhibit was held on campus in January. Parents, students, and community residents gathered to view the art and hear the winners announced.
The exhibit is one of JHU's programs designed to get children excited about STEAM education—the incorporation of art into curricula that emphasize science, technology, engineering, and mathematics. Plaza Artist Materials donated the canvases.
Pavlick's oil painting, The Museum, took her the better part of two days to complete. She wanted to depict people witnessing art and how people process it.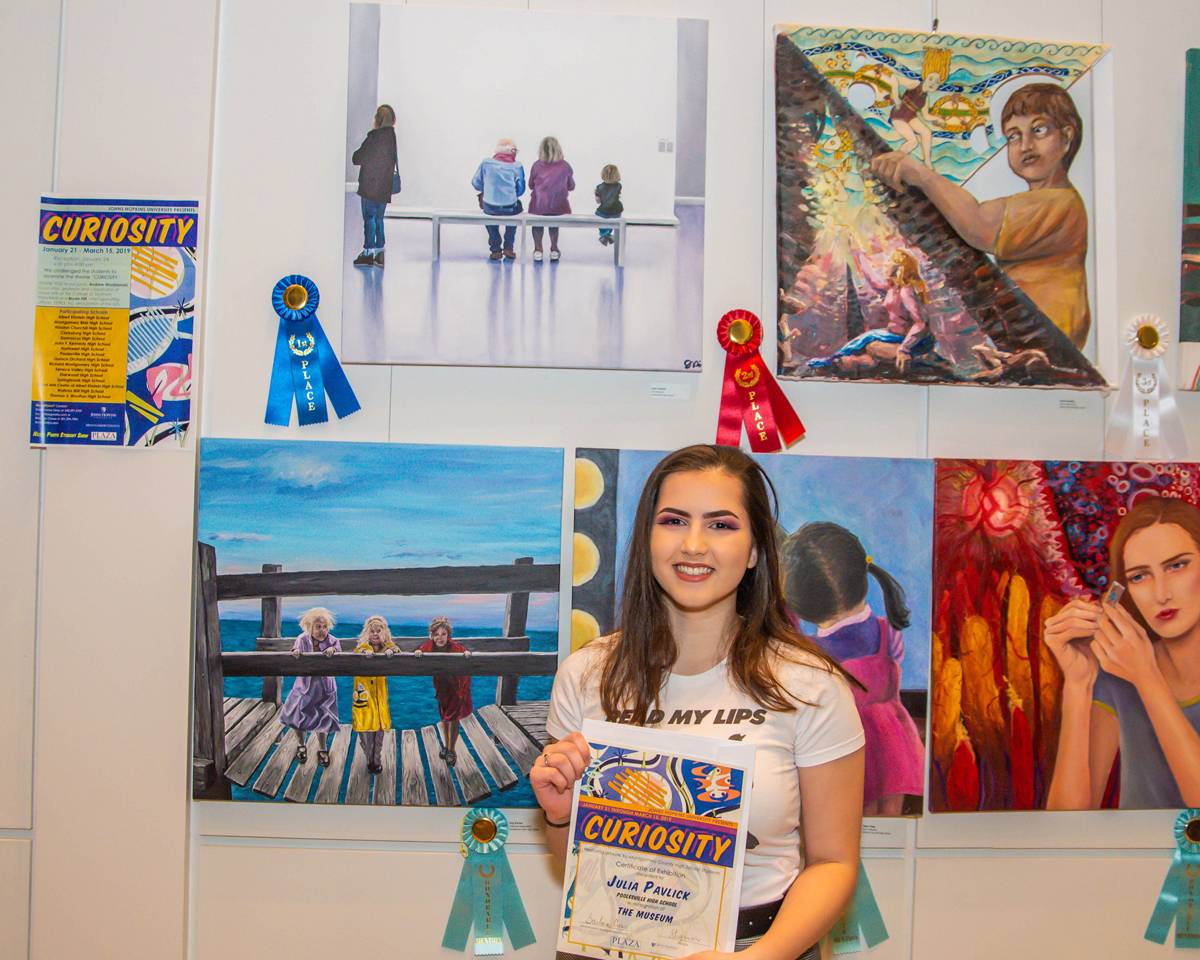 For her, "art has been something I've always done, ever since I could hold a pencil." Her AP Art Studio class junior year inspired her to consider pursuing art in college. She has applied to several top art schools.
The exhibit was curated by Sherill Gross. The judges were Andrew Wodzianski, professor and coordinator of visual arts at the College of Southern Maryland; and Bryan Hill, patron of the arts. Of the 236 works submitted, jurors selected 59 to be showcased. Seven students won prizes, including:
First place: The Museum
Julia Pavlick, Poolesville High School
"Conceptually, The Museum is pure joy," says Wodzianski. "It's both whimsical and provoking. ... Compositionally, it's clever; the negative space/blank wall to the figures' front is unexpected yet reserved while the figure on the left breaks the visual plane of an otherwise formal and stagnant composition."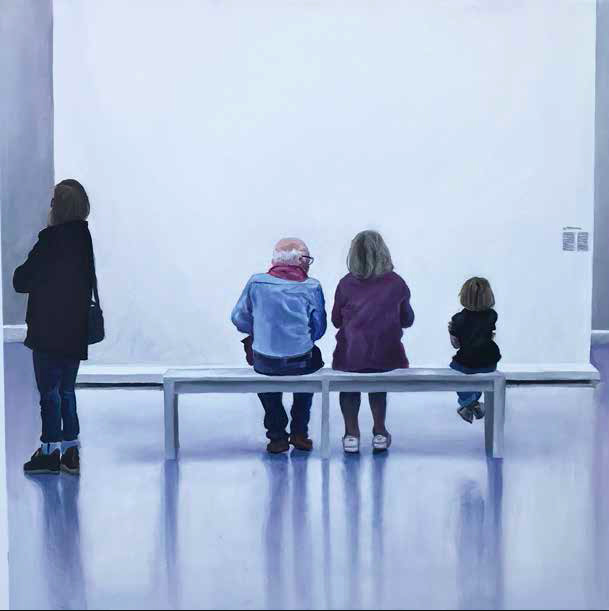 Second place: Across Differences
Sarah Asofsky, Quince Orchard High School
"The best use of the parameters and the restrictions of the canvas that I've seen in this show," said Hill. "The artist was able to add dimensions and movement to a very technically well-done painting."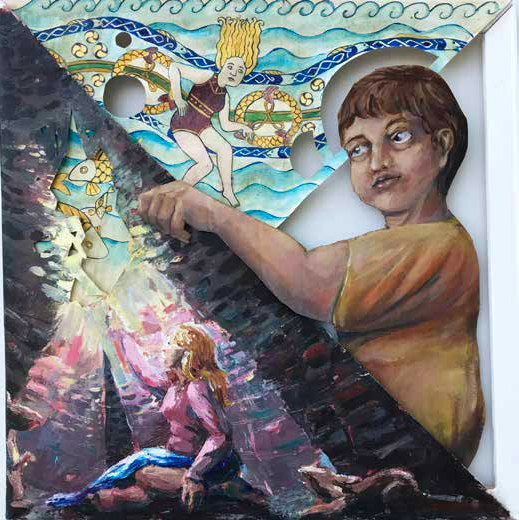 Third place: Pondering the Page
Edward Lin, Sherwood High School
"At first, the painting seems banal," said Wodzianski. "But with repeated investigation, the viewer is rewarded with subtle density. Well done."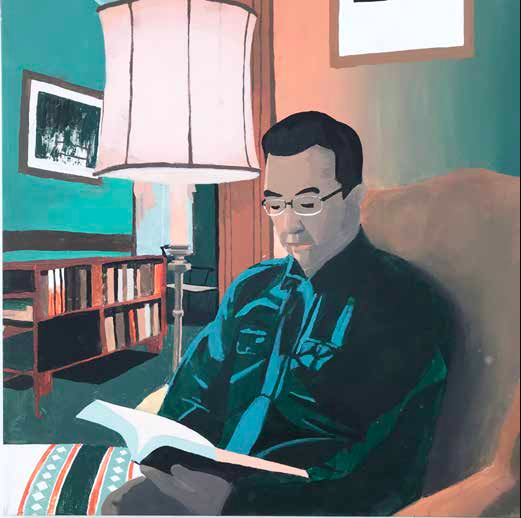 Honorable mention
Eye of the Beholder by Shay Johnson, Sherwood High School
Curious Wonder by Larisa Kachko, Sherwood High School
Childhood Imagination by Amy Krimm, Montgomery Blair High School
Mom's Makeup by Claire Yang, Winston Churchill High School