More than 2,000 Johns Hopkins faculty, staff, and students attended screenings of the highly anticipated HBO film The Immortal Life of Henrietta Lacks in Turner Auditorium and on the Homewood campus on Friday and Monday, raising awareness of an important story within medicine and Baltimore.
The events—five free screenings in all—were scheduled to coincide with the release of the film, which began airing Saturday on HBO.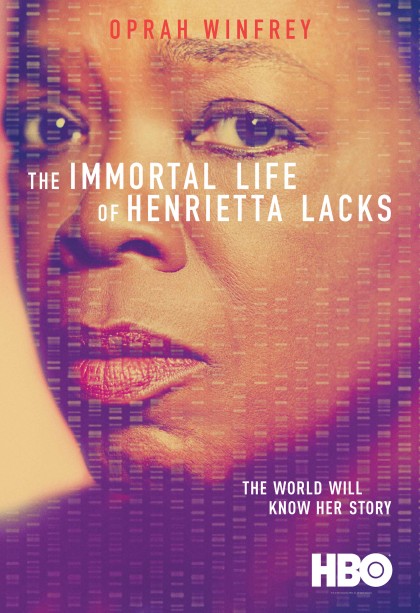 All of the screenings were nearly filled to capacity as members of the Hopkins community came to see Lacks' story on the big screen, and also to learn more about her impact on medical science and the important bioethical issues raised by her case.
In 1951, Henrietta Lacks sought treatment at The Johns Hopkins Hospital for cervical cancer. Extra samples of her cells were collected during a biopsy, a common practice at Johns Hopkins at the time.
Although the mother of five died, her cells were used to begin the first human cell line able to reproduce indefinitely. The cells—which get their name, HeLa, from the first two letters of her first and last names—have been used to support advances in many fields of medical research, including development of the polio vaccine.
In the movie, based on a 2010 best-selling book of the same name by Rebecca Skloot, Lacks' daughter, Deborah—played by Oprah Winfrey—is on a quest to learn more about her mother, who died at age 31, when Deborah was 2.
After each of the screenings, Landon King, executive vice dean for the Johns Hopkins University School of Medicine; and James Page, vice president and chief diversity officer for Johns Hopkins Medicine and interim chief diversity officer for the university, facilitated a question-and-answer discussion. Dan Ford, vice dean for clinical research in the Johns Hopkins School of Medicine, and representatives from the Office of Government and Community Affairs also participated.
Audience members addressed a number of topics, including ethics, patient consent, current research practices, and Hopkins' relationship with the Baltimore community.
King, Page, and Ford discussed the ways in which researchers and bioethicists worldwide—and at Johns Hopkins specifically—have learned a great deal from the examination of Lacks' story. At each session, presenters emphasized that Johns Hopkins is committed to working with members of the Lacks family to honor her legacy.
To learn more, visit http://hopkinsmedicine.org/henriettalacks/upholding-the-highest-bioethical-standards.html.
You can also learn more about the legacy of Henrietta Lacks at HopkinsMedicine.org/HenriettaLacks.