This is Ravens territory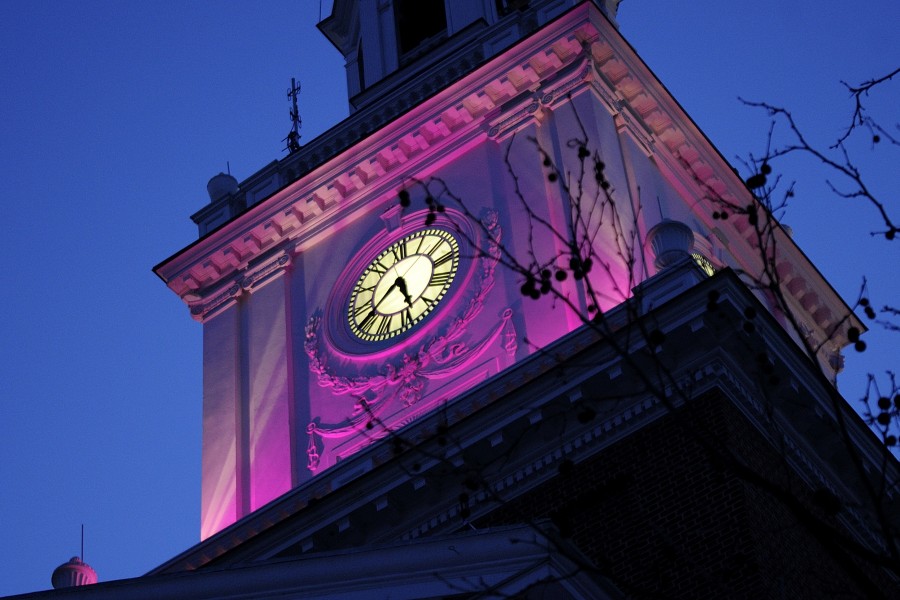 When Ray "not-yet-ready for retirement" Lewis stares down rookie phenom Colin Kaepernick and the sizzling San Francisco 49ers offense on Feb. 3 in New Orleans, Ray Ray can know one thing: Johns Hopkins has his back.
In a shout-out to the AFC Champions and Super Bowl XLVII-bound Ravens, Homewood's iconic Gilman Hall will glow a familiar shade of purple. Hey, we can appreciate the torque on a Ray Rice juke and the parabolic trajectory of a Joe Flacco bomb as much as anyone.
Go Ravens.