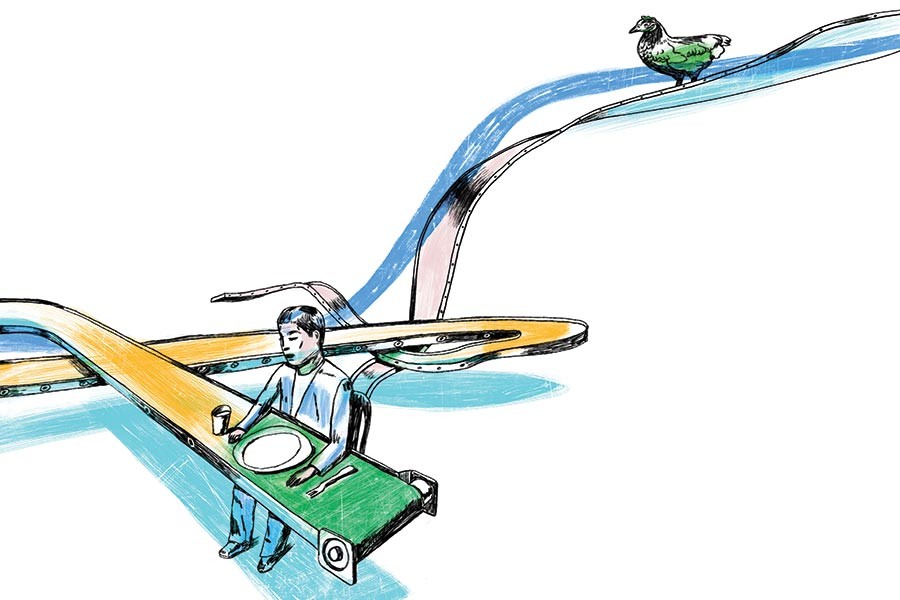 Published
Fall 2016
Veteran public health researcher Ellen Silbergeld believes all people have the right to safe and affordable food, a goal that requires radically reframing the food reform debate in order to better understand the scope of the problem. The main issues she explores in her new book,
Chickenizing Farms and Food: How Industrial Meat Production Endangers Workers, Animals, and Consumers
, are beginning to be discussed by scientists, policymakers, and the agriculture industry—that industrial farming endangers public health through unsafe working conditions, lax and ineffective regulation, and preventable bad consequences such as antibiotics rendered ineffective through misuse.
Chickenizing
is as much a history of science as a polemic with a purpose, a reminder that the point of agriculture is to sustain
people
, not consumer lifestyle choices.
/ Johns Hopkins Magazine