Johns Hopkins alumni can look forward to a slate of exciting new programming being developed from the findings of an ambitious survey of alumni engagement. Over 13,000 JHU alums (undergrads and postgrads from the graduating classes of 1944 to 2018) weighed in on everything from mentorship opportunities to email frequency to inform the Alumni Association's inaugural five-year strategic plan.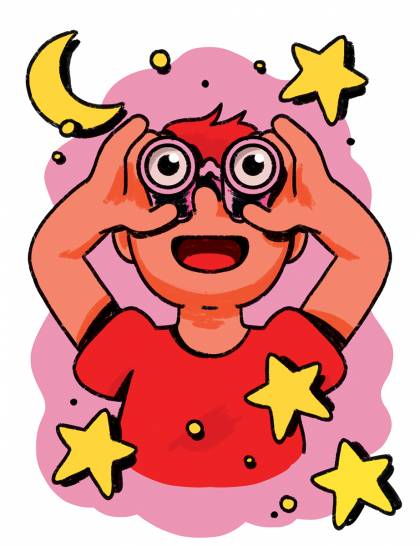 "It's the first time we've ever done an all-alumni engagement strategic plan that cuts across the nine schools, so this is really a first for us," says Jason Heiserman, director of alumni relations and strategy.
The result: four umbrella priorities, 18 specific subgoals, and 75 recommendations for bringing it all to life. "The recommendations are where we're really trying to push the envelope a little bit and be more trendsetting with some of the things that we're trying to do," Heiserman says. Here's the five-year lookahead.
Priority 1: Provide significant personal and professional opportunities for alumni to engage and connect with the university.
"This is about increasing and improving programs that are built around people's professions, regions, or their school affiliations," Heiserman says. "We're already doing a lot in this area by bringing together leaders of alumni groups across cities to collaborate and share best practices, but this is one area that we know is so important and we can continue to do more," he says, adding there will be a special emphasis on digital offerings, young alumni, and alumni of online and part-time programming. "The COVID-19 quarantine has led to the launch of Hopkins at Home, offering audiences around the world a variety of programming including a series of lectures and mini-courses by faculty across the divisions."
Priority 2: Deepen current students' connections to the Johns Hopkins alumni community.
"We knew that our alums had a big interest in mentoring current students and other alumni, and that came back loud and clear in the survey results." Nearly four in 10 young alumni said they are interested in mentoring undergrads. "If every student on this campus felt like they had access to an alumni mentor, that would be a big deal," Heiserman says.
Priority 3: Identify and develop future alumni leaders, establishing a diverse and inclusive volunteer pipeline.
They envision more opportunities for alumni to get involved by providing subject area expertise, mentoring and coaching, and internship programs, as well as empowering the next generation of alums to give back to the JHU community.
Priority 4: Improve the systems and infrastructures needed to strengthen partnerships and collaborations across all nine schools.
The alumni community will get even more digitally friendly. "We are doing so much virtual programming now due to our remote work," says Susan deMuth, assistant vice president for alumni relations. "We are excited about continuing these programs as the new normal becomes defined for all of us."