What's a harder field to become a standout in: music or poker?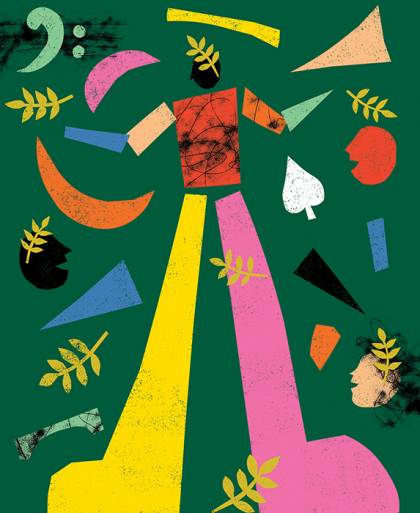 I started playing the double bass at age 11. When I picked up the instrument, little did I know that I was not just walking into a bass section but into an entire bass world. At the time, one of the recognizable names in American solo bass playing was Gary Karr. His playing of the Koussevitzky double bass concerto pushed the standard of what a bassist can do in the solo spotlight.
Fast forward to 2019, and the Koussevitzky concerto is a piece that is regularly played by undergraduate conservatory students and younger. When I performed it for my college auditions, it was impressive but not unheard of. Owing to the popularization of the bass, with kids starting on the instrument younger and tutorials and sheet music becoming more accessible online, the level of bass playing has skyrocketed in the last two decades. In the words of Syndrome, the villain from Pixar's The Incredibles, "When everyone is super, no one is."
Heading to the world of poker, professional poker player Phil Hellmuth leads the all-time World Series of Poker bracelet wins with 15 bracelets. The next few people on the leaderboard are Doyle Brunson, Johnny Chan, and Phil Ivey, with 10 bracelets each. They all started dominating their field before the early 2000s, a time when the field was so thin that one could expect to consistently win bracelets. Now that there are so many more poker players, given the popularization of the game, many of these world-class players bust out of major tournaments without even making back their entry fee.
Whether it's double bass or poker, each of these fields has legends who define their worlds. Nowadays, is it even possible to break through? I believe it is—by developing a strong sense of tradition while engaging with a contemporary community. In the past, popular poker TV shows cast only the top players to face off against one another. Now, shows like Poker Night in America put poker legends at the same table as amateur local players in casinos across the country. Most orchestras used to present music in a way that expected the audience to sit still and be silent for two hours. Now, as I am writing this, I am on intermission and waiting to go back onstage for a Maryland Symphony Orchestra show for kids. Over four shows, we will reach 3,000 students with classical music; they are able to sing along, ask questions during the show, play the recorder, and more. No matter what the discipline is, anyone can be a part of the passion and have access to the wonders.