Richard Conniff ("Urgent Med School,") is the author of The Species Seekers and House of Lost Worlds.
John Dean ("Get Hype," photography) is a Baltimore-based photographer and videographer. When he's not taking photos, he enjoys singing in his jazz band, the Big Hearts.
Barry Falls ("There All Along," illustration) has worked for The New York Times, The Guardian, Random House, and others. He lives in Northern Ireland with his wife, two sons, and dog.
Ryan Peltier ("Revising the Genome," illustration) lives in Portland, Oregon, where he makes art and teaches illustration to college students. His work has been recognized by Adobe, American Illustration, Print magazine, and the Society of Illustrators of Los Angeles.
J. Matthew "Matt" Sabo ("Documenting the Northern Neck") has been writing for newspapers and magazines for more than 20 years. A native Oregonian, Matt and his wife, Julie, have 14 kids and live near the Chesapeake Bay in Virginia.
Jill Yesko ("The Malone Effect") is a freelance journalist and filmmaker. Her documentary Tainted Blood: The Untold Story of the 1984 Olympic Blood Doping Scandal premiered in Baltimore.
On the cover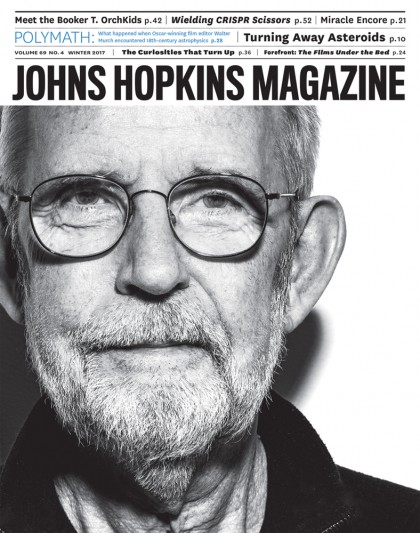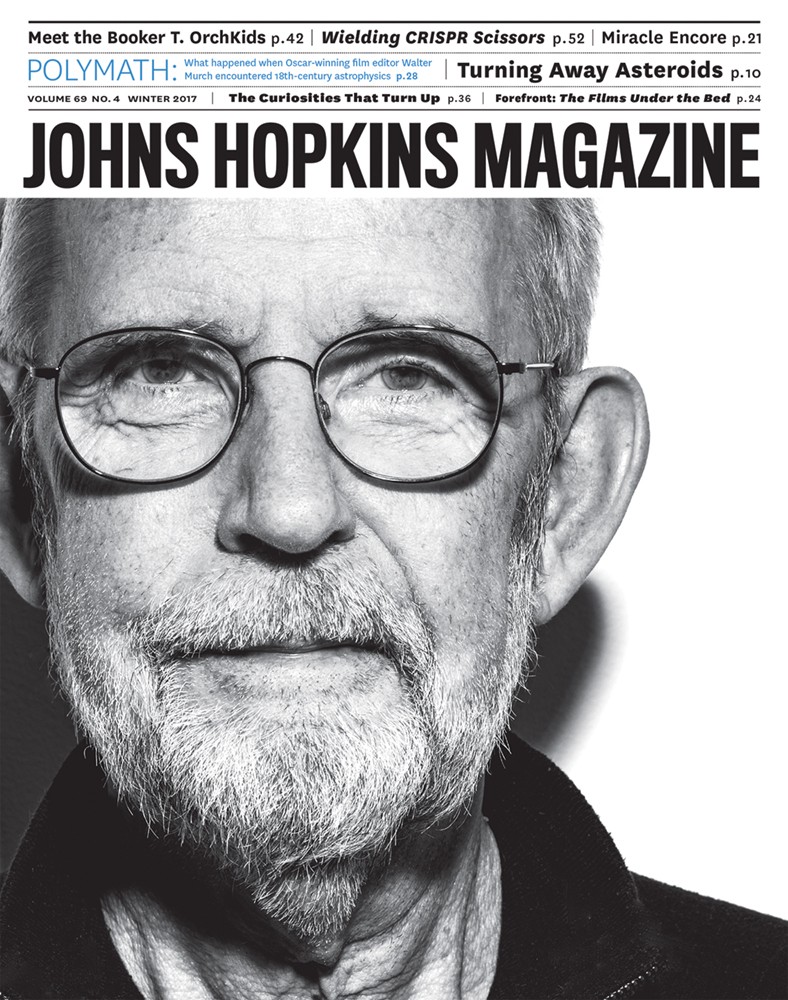 London-based photographer Chris Gloag recently met up with film editor Walter Murch ("Walter Just Knows Stuff") at his central London editing suite. Murch had put in a long night working on Coup 53, a documentary about the 1953 CIA-backed overthrow of the Iranian government, and he was about to go in for another shift. In between, Gloag captured some great shots of Murch in his workspace, including this issue's cover, a close-up "so everyone can look him in the eyes," Gloag says.