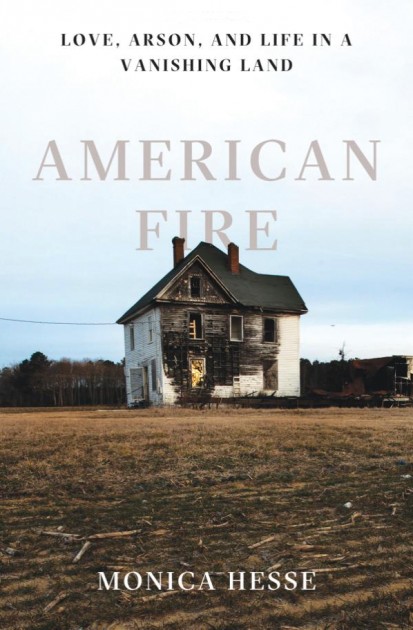 Charlie Smith and Tonya Bundick's love affair burned across Accomack County on Virginia's Eastern Shore. He was a big-hearted guy in his late 30s who operated a paint-and-body shop and had some crack addiction, petty larceny, and check forgery in his past. She was an early-40s nursing assistant raising two boys on her own; her confident beauty made her stand out at Shuckers Roadhouse, the local party spot. Charlie and Tonya met there one night in 2011. Soon, he moved in with her, and she opened a clothing store in an adjacent part of his body shop. By early 2012 they were engaged. And in the six months between November 2012 and April 2013, their love would start 86 fires throughout the county, consuming more than 60 abandoned buildings.
Monica Hesse, A&S '09 (MA), reveals as much in the opening chapters of American Fire (Liverlight Publishing Corporation). The features reporter covered Smith's and Bundick's trials for the Washington Post in 2014, and from the start she recognized that the Accomack County arsons were less a story of who committed these crimes but why.
The result is a gorgeous example of meticulous reporting and compelling storytelling. Hesse captures the frustrations and fears that gripped Accomack County's police and volunteer firefighters, the fugitive aspects of arson investigations and suspect profiling from state police and FBI investigators, and the mood shifts that swept entire communities. This is a part of the country where settlers first arrived in 1603 and the farmland stoked an agricultural boom in the early 1900s that began to decline in postwar America. And what Hesse documents in Fire is an engrossing portrait of a time and place when burning down properties, many of which were built and abandoned over the county's rise and fall, comes to make a strange sense for two people trying to hold on to what keeps them going: each other.
Read reviewer Bret McCabe's interview with Monica Hesse.