A prisoner is released. He's been incarcerated for a while. So much time has passed, he barely recognizes the unnamed capital city he once knew. Hopefully, enough time has passed that people won't recognize him—his face appeared in papers during the trial. He wanders. Some shop girls take him for a beggar and offer him food. Most people ignore him completely; they're too comfortable in their relative affluence to notice somebody who has nothing. He suspects a measure of wealth has washed over the city since his incarceration. It was a long time, after all.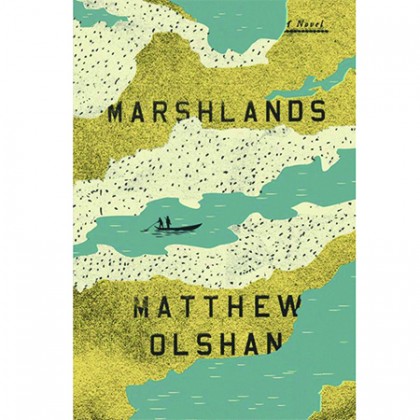 Time passes. He wanders. He begins to notice protests, marches, rallies—young people dissatisfied with something. He strays too close to one, is struck by a projectile, and taken into a museum's medical center by a well-dressed woman to receive care. Museums have infirmaries now? She reads his expression: "There've been accidents." A nurse cleans his wound, then him, and he's given clean clothes. He begins to recognize the man he once was. The well-dressed woman knows exactly who he is.
Veteran children's book author Matthew Olshan, A&S '96 (MA), makes his novel-for-adults debut with Marshlands (Farrar, Straus & Giroux, 2014), a streamlined allegory of political power masquerading as a thriller—or the other way around. In fewer than 180 pages, Olshan traverses more than 30 years, leaping backward twice in the book's three parts: The second takes place 21 years before the man's release, the final section 11 years prior to that. In these sections, Olshan's bluntly evocative prose quickly sketches how the man wound up in jail. He was a military doctor who also provided care for the people who lived in the nearby marshlands, pejoratively derided as "marshmen." He befriended one of their tribal leaders. He empathized with them. He was branded a traitor.
Marshlands has drawn comparisons to J.M. Coetzee's Waiting for the Barbarians, but its closer relative may be a different South African book, Ceridwen Dovey's Blood Kin. That novel dramatized a coup from the points of view of three people near the deposed leader, creating unease via annihilation's proximity. Olshan achieves a similarly intimate terror: close enough to power to witness horrors, not close enough to make them stop.