Intersexions, a steamy South African television drama, was recently awarded a George Foster Peabody Award, which acknowledges outstanding international achievement in broadcast media. The program was recognized alongside CNN's and Al-Jazeera English's coverage of the Arab Spring and Arab awakening uprisings, HBO's Treme, and Showtime's Homeland drama series.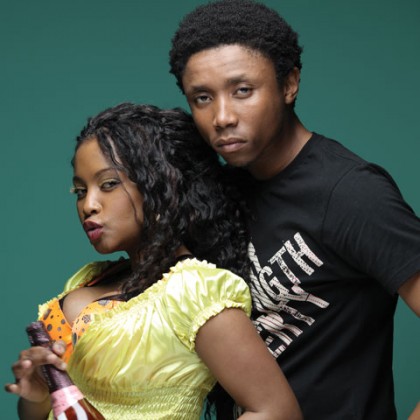 Co-produced by Johns Hopkins Health and Education in South Africa (JHHESA), an affiliate of the Bloomberg School of Public Health's Center for Communication Programs (CCP), Intersexions explores through 26 interlinked episodes how HIV moves through society: A popular deejay admits he is HIV-positive over the radio and scares a bride-to-be, his former lover. A traveling husband cheats on his wife and possibly exposes her. A trusted teacher preys on students. In the final episode, HIV gets personified and provides a voice-over narration to the entire series, showing how the virus spreads regardless of class, race, or education. "Nature has given me a job to do," HIV says, "and I cannot be blamed for the terrible things you do to each other."
The series is one aspect of JHHESA's nearly decade-long HIV prevention work in South Africa, which is funded by the U.S. Agency for International Development and, more recently, the United States President's Emergency Plan for AIDS Relief (PEPFAR). It's one of many entertainment-education efforts, including a previous TV show called Tsha Tsha, which, like Intersexions, was created in partnership with South African Broadcasting Corporation Education and Curious Pictures. Tsha Tsha focused on condom use and basic risk factors, but as the epidemic matured the messaging needed to evolve with it, says CCP director Susan Krenn. "There was a big push in many African countries, South Africa included, to look at multiple and concurrent partnerships and their impact on driving the epidemic. So the team came up with the idea of this intertwined series, with each episode being its own story and the link between the stories being the sexual network that ties them all together."
The show was immensely popular in South Africa, and earlier this year won 11 of the 12 categories it was nominated for at the South African Film and Television Awards, including best drama, actor, actress, director, and writing. That popularity helps get the message across. "As we look at our research, we find that people talking about things is one of the predictors of actually practicing a behavior or having a positive attitude toward practicing a behavior," Krenn says. "Entertainment education enables you to get a consistent message out to millions and millions of people in a way that a poster simply won't do."