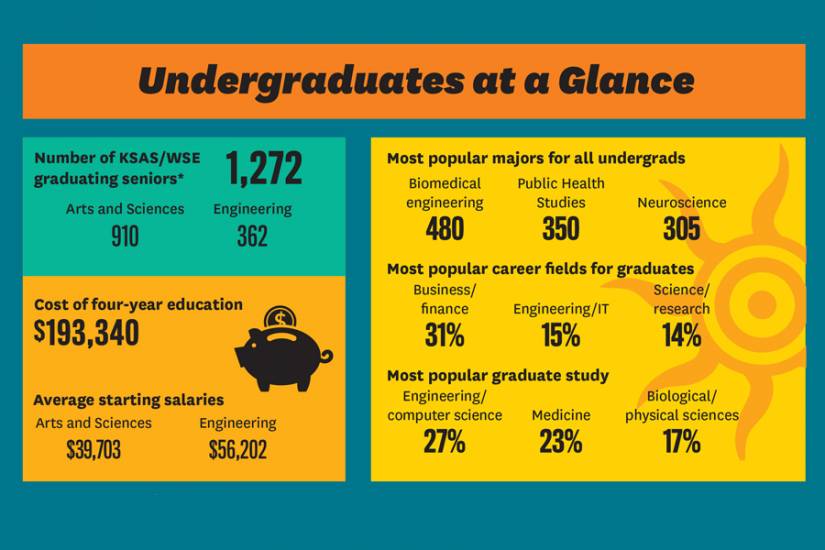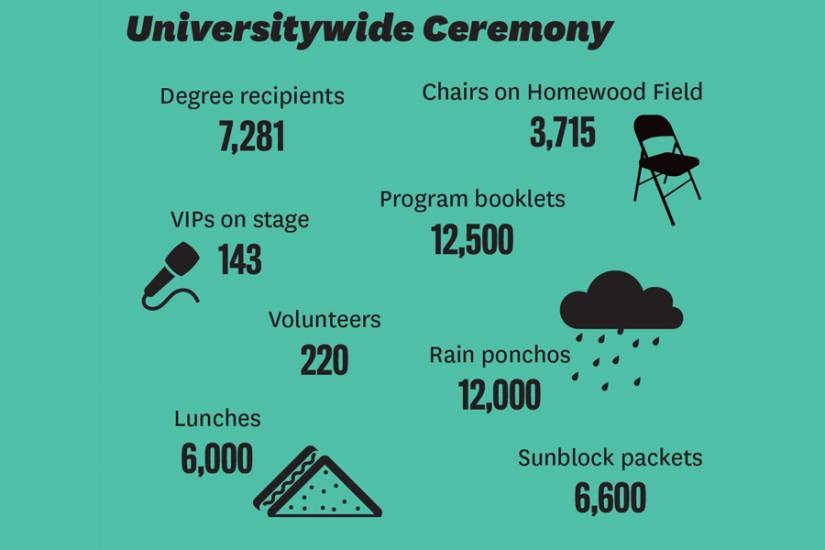 Susan Wojcicki, who became CEO of the video-sharing powerhouse YouTube in February, will be the featured speaker at this year's Commencement ceremony for graduates from all divisions and campuses of the Johns Hopkins University.
The event, which begins at 8:40 a.m. on Thursday, May 22, on Homewood Field, will feature remarks from President Ronald J. Daniels, a speech by Wojcicki, the conferring of more than 7,000 degrees, and the bestowing of honorary degrees.
Following the ceremony, the newly minted alumni and their families will be invited to a reception on the Keyser Quadrangle.
In addition to Wojcicki, this year's honorary degree recipients are Norman Augustine, Taylor Branch, Pamela Flaherty, Fred Lazarus IV, Roberta Kaplan, and Edith "Edie" Windsor [see below].
Excitement has been building about Wojcicki's upcoming speech since March, when the announcement of her selection was accompanied by—what else?—a YouTube video.
"Susan Wojcicki has helped to revolutionize how we gather, interpret, and share information," Daniels says. "I cannot imagine a better speaker for a class of graduates who were not only raised in an entirely digital age—and who may have learned to Google at the same time they learned to read—but who are imbued with the type of restless, entrepreneurial energy that has always marked our speaker's career."
An early champion of online video, Wojcicki now oversees the content, business operations, engineering, and product development at YouTube, the world's most popular digital video platform, used by a billion people across the globe.
Wojcicki was named one of Fortune's "50 Most Powerful Women in Business," one of Forbes' "100 Most Powerful Women," and one of Vanity Fair's 50 "leading innovators [that] shake the foundations of their industries."
Before her appointment at YouTube, she was senior vice president of advertising and commerce at Google, a company founded in her family's Menlo Park, Calif., garage.
At Google, she led teams that helped define the vision and direction of the company's monetization platforms, helping the company become a $43.7 billion business responsible for more than 40 percent of total digital ad revenue in the United States. She also oversaw the design and engineering of AdWords, AdSense, DoubleClick, and Google Analytics. The company's first marketing manager, she led the initial development of Google Images and Google Books.
Before Google, Wojcicki worked at Intel, Bain & Co., and a number of startups. She graduated from Harvard University with honors in 1990 and received a master's degree in economics from the University of California, Santa Cruz, and an MBA from UCLA.
Details about all events associated with Commencement are available online at http://web.jhu.edu/commencement.