Denis Wirtz has been named the university's next vice provost for research.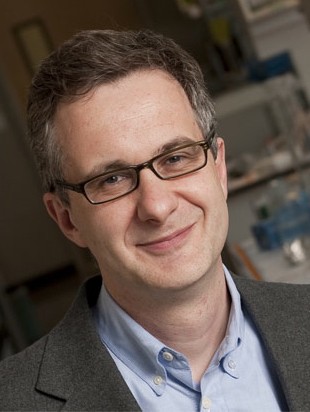 Wirtz, who assumed the position Feb. 15, is the Theophilus Halley Smoot Professor in Engineering, as well as a professor of chemical and biomolecular engineering, materials science, oncology, and pathology, appointments he will keep as part of his active research program. He is also co-director of the Johns Hopkins Institute for NanoBioTechnology, director of the Physical Sciences–Oncology Center, and director of the postdoctoral training program in Nanotechnology for Cancer Medicine.
In announcing the appointment, Provost Robert Lieberman said, "As is obvious to all who know him, Denis is an extremely productive and accomplished faculty member and a wonderful colleague. Those traits will serve both Denis and the university as he works with me to support important multidisciplinary research projects, including the strategic initiatives identified in the campaign, the Bloomberg Distinguished Professorships, and multidivisional proposals in response to RFAs [requests for applications]. Denis also will be working hard to carry on the important work started by Scott Zeger to create the best possible environment for research and scholarship."
Wirtz is an accomplished researcher and educator, with 175 peer-reviewed articles and numerous NIH- and NSF-funded grants as principal investigator, and works with multiple PhD students and postdoctoral fellows. He is an elected fellow of the American Physical Society, the American Association for the Advancement of Science, and the American Institute for Medical and Biological Engineering.
A 1988 graduate of Free University of Brussels in Belgium, Wirtz received his doctoral degree in chemical engineering from Stanford University in 1993. He joined the Johns Hopkins faculty in 1994.