1. What's at the top of your to-do list?
My to-do list looks the same every year at this time: Make sure everything is ready for the 2,700 students moving into our buildings in the fall. There is only one chance to make a first impression, and housing and dining are the first stops for the freshmen arriving at JHU; we want them both to be perfect. This summer, our focus was on renovating all our dining facilities and AMRII, the largest residence hall on the Freshman Quad.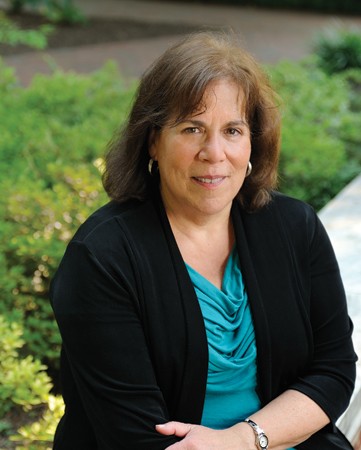 2. What keeps you up at night?
Housing, Residential Life, Dining, and Conferences are areas where unexpected, unusual, or challenging situations present themselves on a daily basis. What worries me is a situation beyond our control that forces us to close down. Of course we always have a plan, but I dread a tragedy that forces us to implement it.
3. What's in store 10 years from now?
More-sophisticated and better-informed consumers will challenge us to create facilities, services, and dining options that have the flexibility to adapt to their needs and preferences. Residential facilities will be more functional and technologically advanced, faculty involvement will encourage living-learning communities, and in dining, options will expand to include foods that meet diverse needs and diet restrictions.
4. Tell me something I don't know about Johns Hopkins.
F. Scott Fitzgerald lived on the top floor of what is now Wolman Hall from fall 1935 through spring 1936 while his wife, Zelda, was a patient at Sheppard Pratt Hospital. During his stay at the then Cambridge Arms Apartments, he wrote his famous memoir essay "Afternoon of an Author," published in August 1936.