Stephen Bosworth, former U.S. ambassador to the Republic of Korea, has joined the university's School of Advanced International Studies as chairman of the U.S.-Korea Institute.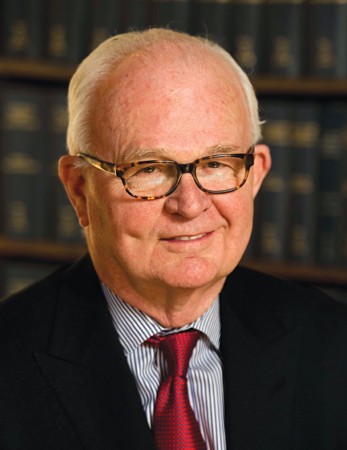 Bosworth recently retired as dean of Tufts University's Fletcher School of Law and Diplomacy, a position he assumed in 2001 after a long and distinguished career in the U.S. Department of State.
"Ambassador Bosworth is one of America's most distinguished diplomats, with deep knowledge of Korea, its global role, and regional interests. He will be a valuable addition to SAISí Korean Studies Program and the U.S.-Korea Instituteís critical work on Korea and Asia," says Vali Nasr, dean of SAIS.
During his 30 years in the Foreign Service, Bosworth served as U.S. ambassador to Tunisia, the Philippines, and the Republic of Korea, as well as director of policy planning at the State Department. After leaving the government, Bosworth was president of the United States-Japan Foundation from 1987 to 1995 and executive director of the Korean Peninsula Energy Development Organization from 1995 to 1997. He served as the U.S. special representative for North Korea policy for the Obama administration from 2009 to 2011.
He has written numerous articles and studies on public policy and international affairs. In 2006, he co-authored with Morton Abramowitz Chasing the Sun: Rethinking East Asian Policy.
As USKI's chairman, Bosworth succeeds the institute's founder, Don Oberdorfer, who will become chairman emeritus.