JHU's Annual Enrollment period—scheduled this year for Oct. 11 to 31—is your once-a-year opportunity to elect your benefits for the coming year. Unless you experience a qualified life event in 2024 (such as getting married or divorced, welcoming a baby, or your spouse or partner switching jobs), this is your only chance to select the benefits and amount of coverage you'd like for yourself and your family. Here's an overview of what's new and changing.
What's new for 2024
In response to feedback from employees that some aspects of JHU's health insurance plan providers and services weren't working as effectively as they'd like, the university is making changes to its health benefits and providers. These changes will affect some of your medical plan options for 2024:
JHU is moving to a single health insurance administrator, CareFirst BlueCross BlueShield, through which employees will have a range of medical plans from which to choose.
If you are a faculty or staff member currently enrolled in the Kaiser Permanente HMO Plan, it will continue to be available to you.
The EHP Classic POS Plan will no longer be an available option.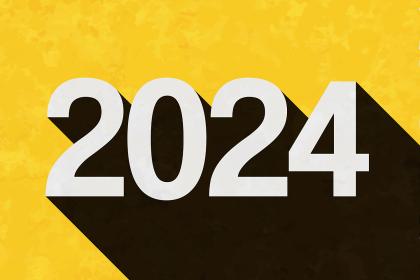 When you select a CareFirst medical plan, you and your family members will have access to an enhanced advocacy service, Quantum Health, and a new pharmacy benefits manager, Capital Rx.
Quantum Health is a care advocacy and coordination service that's focused on making health care less complicated and easier to manage (see below for details).
Capital Rx, which will replace Express Scripts, is known for its award-winning customer service.
CareFirst participants will receive one medical insurance card that includes information for both Quantum Health and Capital Rx, and you will have one combined out-of-pocket maximum—the most you'll pay in a year—for medical needs, mental health care, and prescription drugs.
Kaiser Permanente members will continue to have their customer service and pharmacy benefits managed through Kaiser.
The university's goal in making these changes is to provide you with best-in-class services and providers that offer:
Improved customer service and patient advocacy
The same or similar access to your current network of doctors and care providers through the CareFirst BlueCross BlueShield network
A consistent member experience with robust tools, resources, and patient-care programs
Monthly paycheck contributions for medical and dental premiums will increase slightly in 2024; as in years past, JHU will absorb a large share of the increases to help mitigate the impact on you and your family.
Because of these changes in medical plan options, you may need to select a new plan during Annual Enrollment to make sure you have the coverage you want in 2024. If you don't take action during that time, you'll be enrolled automatically in the medical plan that is most like what you have in 2023, at the same coverage level (individual or family) but at 2024 costs.
New advocacy service available in January
Because health care is so complex, one enhancement being added in the new year is an advocacy and care coordination service, Quantum Health. If you enroll in a CareFirst BlueCross BlueShield medical plan, you'll have access to high-quality, personalized guidance on anything related to your health care and that of your family. Quantum Health can help you:
Get answers to your claims, billing, and benefits questions
Find in-network providers
Verify coverage and, if needed, get prior approval
Access clinical support from trained nurses
Set up appointments, get service authorizations, and make pre-admission or post-discharge plans for hospital stays
Save on out-of-pocket costs
Get the most out of your JHU medical benefits
More things you should know
The amount you can save in a health savings account, or HSA, will increase next year. The limits on other tax-advantaged accounts may increase in 2024 depending on guidance from the IRS; more information will be shared when the IRS makes it available.
If you enroll in the CareFirst High-Deductible Health Plan, you'll have access to an HSA. Next year, you can save up to $4,150 for individual coverage or $8,300 for family coverage.
If you participate in a health care flexible spending account, you can set aside up to $3,050 (2023 limit) in pretax dollars from your paycheck to pay for expenses such as medical deductibles, prescription drugs, and eyeglasses.
The IRS limit for dependent care flexible spending accounts is $5,000, or $2,500 if you're married and file taxes separately (2023 limits). These accounts allow you to use pretax dollars to pay for such things as after-school care, summer day camp, and elder care.
Remember: You must reenroll each year in the health savings account and the flexible spending accounts to receive these benefits.
The pretax spending limit for public transit and non-JHU parking is $300 per month (2023 limit). JHU now contributes toward mass transit expenses for eligible employees. The maximum amount is for combined contributions from you and JHU.
While you must enroll in the commuter assistance program to contribute pretax savings for parking, public transit, or both, you do not need to make contributions to your commuter assistance account to receive the JHU-paid subsidy.
If you have children and would like to apply or reapply for the child care voucher or scholarship program, you may be able to receive additional tax-free assistance as a result of changes to the adjusted gross income limits for families and the corresponding award tiers.
Enrolling in your benefits
While some of your current benefits elections may carry over into 2024, you are encouraged to take a fresh look at all of JHU's benefits to make sure you have the right coverage in the right amounts for yourself and your family. If you'd like to choose your medical plan, you must enroll; if you don't, you will be automatically enrolled in the plan that is most similar to what you have in 2023. More information about JHU's new medical plans is available on the Benefits & Worklife website.
To help you decide which benefits are best for you, the university is offering:
ALEX, an interactive decision-support tool
Live and recorded town hall webinars hosted by the Benefits team
Two on-site benefits fairs: Tuesday, Oct. 10, in East Baltimore (Turner Concourse) and Wednesday, Oct. 11, at Homewood (Glass Pavilion), 10 a.m. to 2 p.m. each day
Interactive medical plan comparison charts
Short videos about Quantum Health and Capital Rx
FAQ with additional background on why the changes are being made
To learn more, visit the Benefits & Worklife website. Enroll through the myChoices Health & Life benefits portal by Oct. 31.
Questions?
Contact the Benefits Service Center by emailing benefits@jhu.edu or calling 410-516-2000 weekdays 8:30 a.m. to 5 p.m.