Ratna Sarkar will be Johns Hopkins University's next vice provost for institutional research, starting on Jan. 4. Robert C. Lieberman, provost and senior vice president for academic affairs, announced the appointment of Sarkar, who most recently led Rice University's Office of Institutional Research.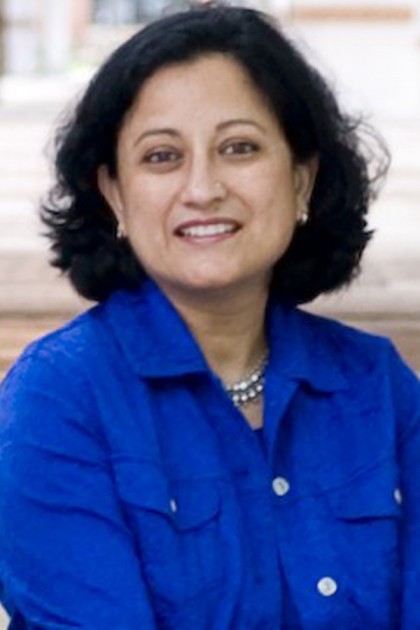 "Ratna has a proven track record as a strategic, results-oriented leader and a dynamic team builder and collaborator," Lieberman said in an email to university leaders. "Her ability to develop and implement effective solutions to complex challenges makes her well-suited for her new role."
As vice provost for institutional research, Sarkar will work with leaders across Johns Hopkins to strengthen the ways in which the university gathers, curates, analyzes, and reports institutional data, and will work in partnership with senior leaders to inform and support strategic initiatives and decision making.
At Rice since 2011, she strengthened that university's institutional research program to provide institutional data more reliably and efficiently to university stakeholders, Lieberman said, and she and her team identified common pressure points and failure patterns among Rice undergraduates, findings that led to improvements in the university's six-year graduation rate.
Before that time, she was associate dean for global initiatives in Rice's School of Engineering, where she developed international programs for students in the science, technology, engineering, and mathematics fields and doubled the size of the professional master's degree program. She also was a lecturer at Rice's Jones Graduate School of Business. Before joining Rice, she was a research fellow and assistant professor at the Harvard Business School.
Lieberman said that Sarkar's "understanding of the academic enterprise is complemented by her business and analytical acumen, which she developed through previous professional roles as a consultant, software development engineer, and as an associate at McKinsey & Company." She received her undergraduate degree in electrical engineering from the Indian Institute of Technology Kanpur and three graduate degrees from Stanford University: an MS in computer science, an MBA, and a PhD in business management.
Lieberman also expressed appreciation to the entire institutional research team and thanked the members of the search committee for their hard work. He noted that vice provosts David Phillips and Phil Tang had led a comprehensive search process that produced an outstanding pool of candidates.