Johns Hopkins University and Medicine recognized five individuals Friday who embody Dr. Martin Luther King Jr.'s values of service, equality, and selflessness through their volunteerism.
The institution's 41st MLK Jr. Commemoration celebrating King's life and legacy included the presentation of the MLK Jr. Community Service Awards by Sherita Golden, vice president and chief diversity officer for Johns Hopkins Medicine, and Katrina Caldwell, vice provost for diversity and inclusion and chief diversity officer for Johns Hopkins University.
"Days like this remind us that we each have the capacity to contribute to what's good in the world," Caldwell said in her remarks at the event, held in person for the first time since January 2020.
The recipients are:
Nicole Dawson-Matthews, medical assistant, Johns Hopkins Medicine Cardiology at Sibley
Latoya Frazier, compliance coordinator, Intrastaff, Johns Hopkins Health System
Elena MacFarlane, assistant professor, Johns Hopkins University School of Medicine
Alicia Wilson, vice president for economic development, Johns Hopkins University and Health System
Lisa Young, medical student, Johns Hopkins University School of Medicine
"In one of his final sermons, Martin Luther King Jr. asked to be remembered not for the plaudits he received but simply for having 'tried to love and serve humanity,'" JHU President Ron Daniels said. "Today's honorees truly embody that spirit. Whether they are providing necessities and comfort to refugees, launching nonprofits for at-risk youth, administering COVID-19 vaccines, discovering new ways to support students with disabilities and chronic illness, or helping to launch the East Baltimore Food Access Initiative, each of these recipients has demonstrated an incredible capacity to love and serve humanity here at Hopkins and in all the communities of which they are a part. We are grateful for their contributions—and those of so many across our institution who carry on the legacy of Dr. King we commemorate today."
Additionally, Inez Stewart, senior vice president for human resources at Johns Hopkins Medicine, was recognized with the Levi Watkins Jr. Ideals Award. Watkins, who died in 2015, was the first Black chief resident of cardiac surgery at the Johns Hopkins Hospital and in 1980 made medical history by implanting the first automatic heart defibrillator in a patient. He launched the MLK commemoration event in 1982 to honor the man who was his pastor and mentor while he grew up in segregated Montgomery, Alabama.
Stewart closed her remarks by sharing a quote from King: "Not everyone can be famous but everyone can be great because greatness is determined by service. You only need a heart full of grace and a soul generated by love."
From a Hopkins Medicine profile of Stewart and her work:
Inez Stewart ... is constantly on the lookout for hidden talent.

"Every organization has it," she says. "My question is always, 'How do we put in place systems that expose talent that's already here at Hopkins?' That's my focus."

Stewart worked closely with Sherita Golden, chief diversity officer, to establish the Levi Watkins Jr. Mentorship Program, which Stewart says "supports next-generation career development, creates opportunity for greater exposure of hidden talent and helps those people explore career aspirations."

Since the COVID-19 pandemic swept across the U.S. in 2020, health care organizations have struggled to keep positions filled. Stewart has led Johns Hopkins Medicine's efforts to offer programs that identify high-potential entry-level employees to take on hard-to-fill, higher-level roles. To ensure their success, the employees receive paid training.

"Inez's strategy helps make sure we will continue to be available to serve the patients and families of our communities," says Carolyn Carpenter, president of the Johns Hopkins Health System's National Capital Region in her nomination of Stewart for the Dr. Levi Watkins Jr. Ideals Award. "But it also provides advanced-level jobs and educational programs for our staff, many of whom live in the neighborhoods our hospitals serve."
MLK Jr. Community Service Award winners
Nicole Dawson-Matthews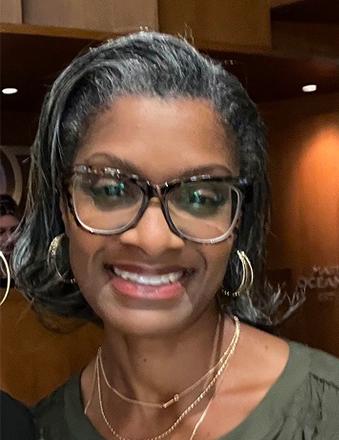 During the height of the COVID-19 pandemic, the Silver Spring, Maryland, native could be found administering the vaccine at many clinics throughout Maryland and Washington, D.C. Some of this time was during the workday, but most of it was in the evenings and on weekends.
"Considering all that the world had seen up to that point — the hospitalizations and deaths associated with COVID were unbelievable," she says. "Being able to help out in any way I could wasn't even a question."
Among her Johns Hopkins Community Physicians (JHCP) team members, she is known for going above and beyond in support of patient care. It's what her colleagues admire most about her. "She never hesitated to step in and was eager to administer the vaccine at the COVID clinics," wrote Marina Paul, practice administrator, in her nomination of Dawson-Matthews for the Martin Luther King Jr. Award for Community Service.
Latoya Frazier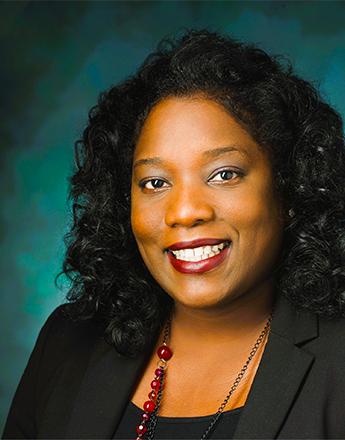 Five years ago, Latoya Frazier started a nonprofit organization, Wilcome Human Services, that provides transitional housing, mentoring, workforce development, support services and resources for at-risk youth and young adults in York, Pennsylvania, and in Baltimore.
Wilcome (a name created from her belief that God's will, will come) operates two transitional homes in Baltimore and partners with Baltimore City Public Schools, the departments of social services for Baltimore City and Baltimore County, and the Baltimore City Mayor's Office of Youth Homelessness.
"It's not something I set out to do, but I kept having these dreams [about establishing a nonprofit organization]," she says. "It gives me a chance to give something back."
Elena MacFarlane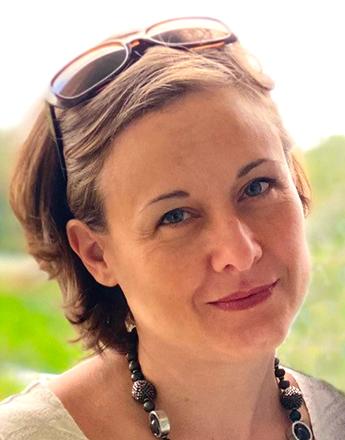 Elena MacFarlane began assisting refugee families newly arrived from Afghanistan in January 2022. Armed with a Google translator, a trunk-load of donations and a network of friends eager to offer support, the Johns Hopkins researcher shared tea with a couple and their three children and plunged into a volunteer role she finds deeply rewarding.
The assistant professor of genetic medicine has become a familiar face at the Immigrant and Refugee Outreach Center (IROC), a nonprofit organization that provides resources, education and outreach to individuals and families in Maryland, Washington, D.C., and Virginia. So far, she has helped at least 12 families that resettled in the region after evacuating from Afghanistan in 2021, and she has collected and delivered items to roughly 60 more on her way to and from her home in Washington's Capitol Hill neighborhood.
Alicia Wilson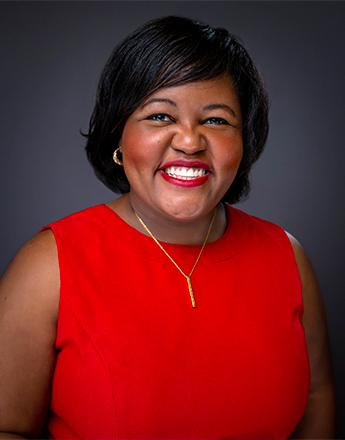 As the COVID-19 pandemic took hold, Alicia Wilson was on the ground in Baltimore tending to crucial community needs. She helped establish the East Baltimore Food Initiative, which fed more than 7,000 residents and 2,000 families per week; she worked with the city health department to create a safe food delivery system for Spanish-speaking residents who needed to quarantine at home; she spread the word about rooms available for quarantining and she provided COVID-19 information to community youth.
Such community service is central to everything Wilson has done, whether as vice president for economic development and community partnerships at The Johns Hopkins University and the Johns Hopkins Health System, or in her personal life.
Wilson has headed Johns Hopkins' efforts to expand its role as an anchor institution and economic engine in Baltimore in ways that benefit both Johns Hopkins and neighboring communities.
Lisa Young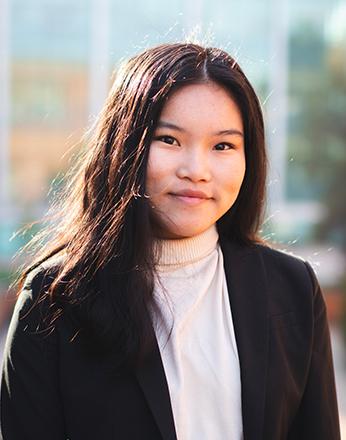 Lisa Young serves the Johns Hopkins community by promoting educational accessibility, and by providing opportunities for young people with disabilities to participate in adaptive sports.
While the second-year medical student is busy with her studies, she makes time to help lead Equal Access in Science and Medicine, a Johns Hopkins committee which serves graduate students with disabilities. With a team, she helped secure grant funding for and coordinate a semiannual lecture series featuring scientists and clinicians with disabilities, chronic illnesses and mental health conditions.
Young's goal is to empower and unite students to tackle complex issues regarding disability, disclosure and institutional barriers to access. Her efforts include collaborations with the Kennedy Krieger Institute, the Johns Hopkins Disability Health Research Center and Student Disability Services at The Johns Hopkins University.