Thursday, the Class of 2021 will gather on Homewood Field for the university's first in-person Commencement ceremony since the beginning of the COVID-19 pandemic. Their final years as undergraduates have been marked by global uncertainty and changing norms, but through it all, they persevered.
To commemorate the closing of this chapter of their lives, the Hub asked members of the senior class to reflect on the memories made, lessons learned, and the friends and mentors who inspired them during their time at Johns Hopkins University.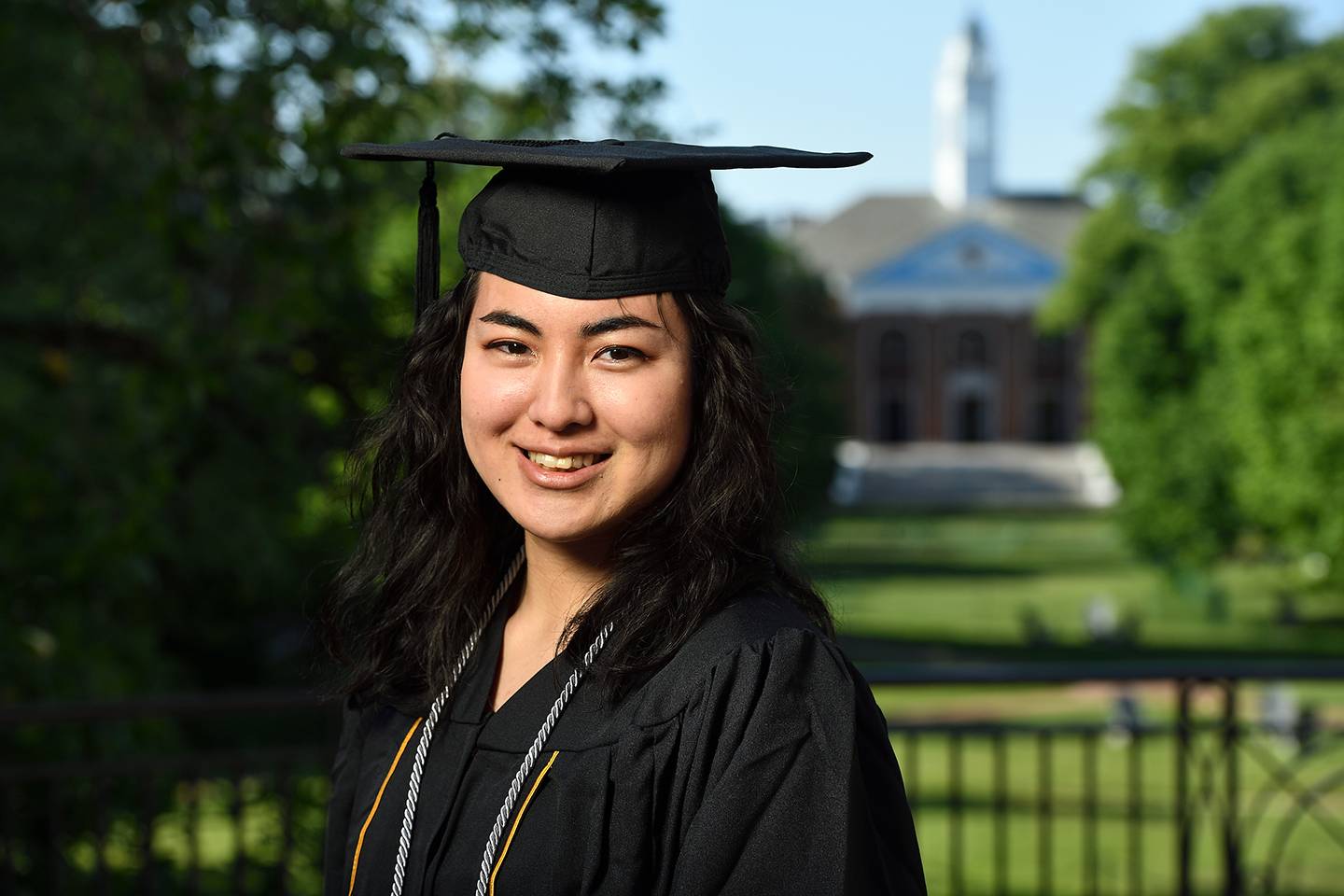 Nicole Hada
Public health studies
How does it feel to be graduating?
"It's pretty cliché, but it's definitely bittersweet. There's a lot of things coming to an end, but there are a lot of new beginnings too. Having to leave my volleyball teammates is pretty sad, but there's a lot of new opportunities for myself and for all my friends on the horizon. I'm so proud of all of their success."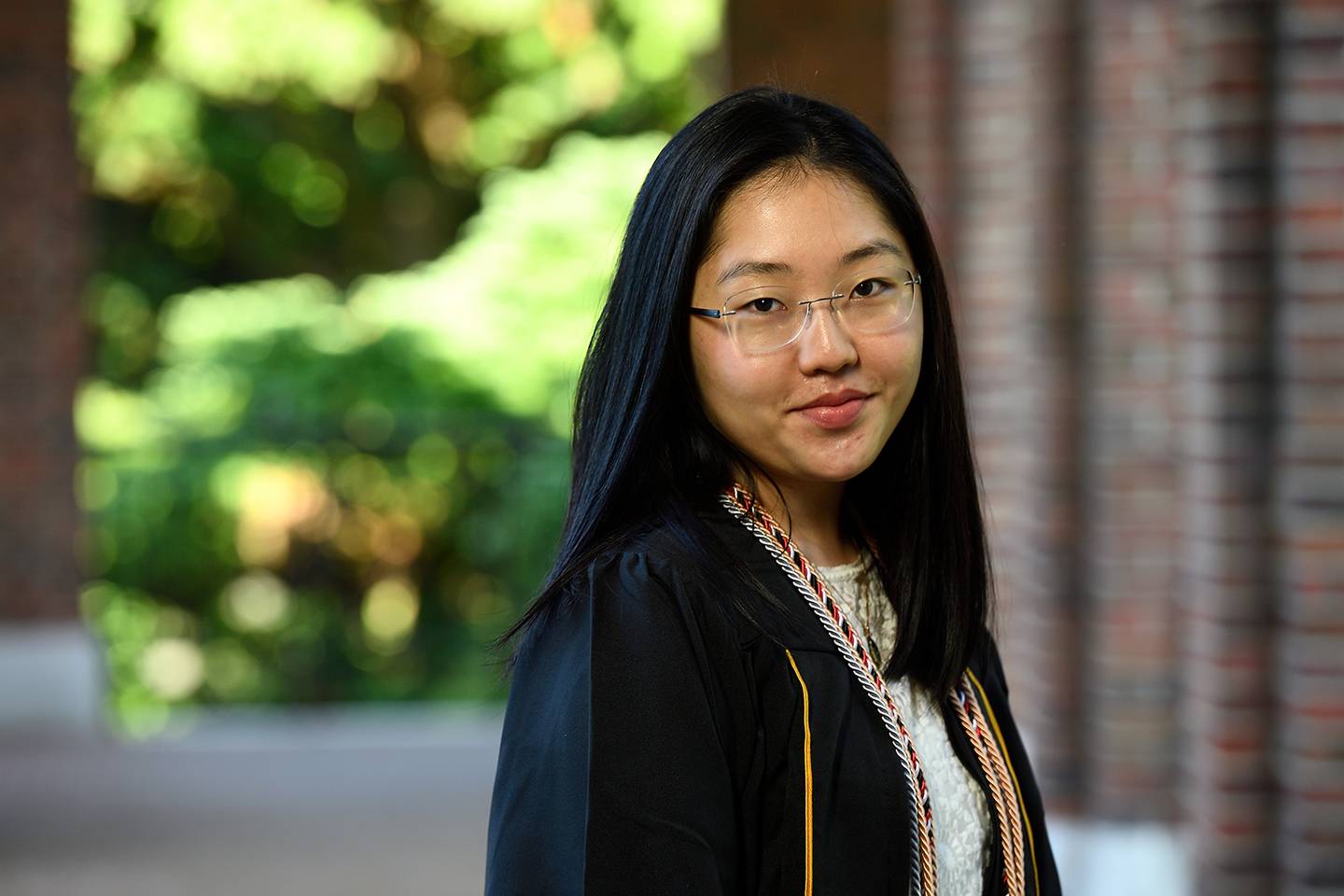 Heezy Suh
Public health studies
What would you say helped you make it through the pandemic?
"It's been a tough year and a half for a lot of us, but I'm proud that we made it. I think it's my friends that helped me persevere. The pandemic and quarantine have made us choose the relationships that are valuable and worth keeping. I also realized how important family is over this past year, and how I want to put more value into those relationships moving forward."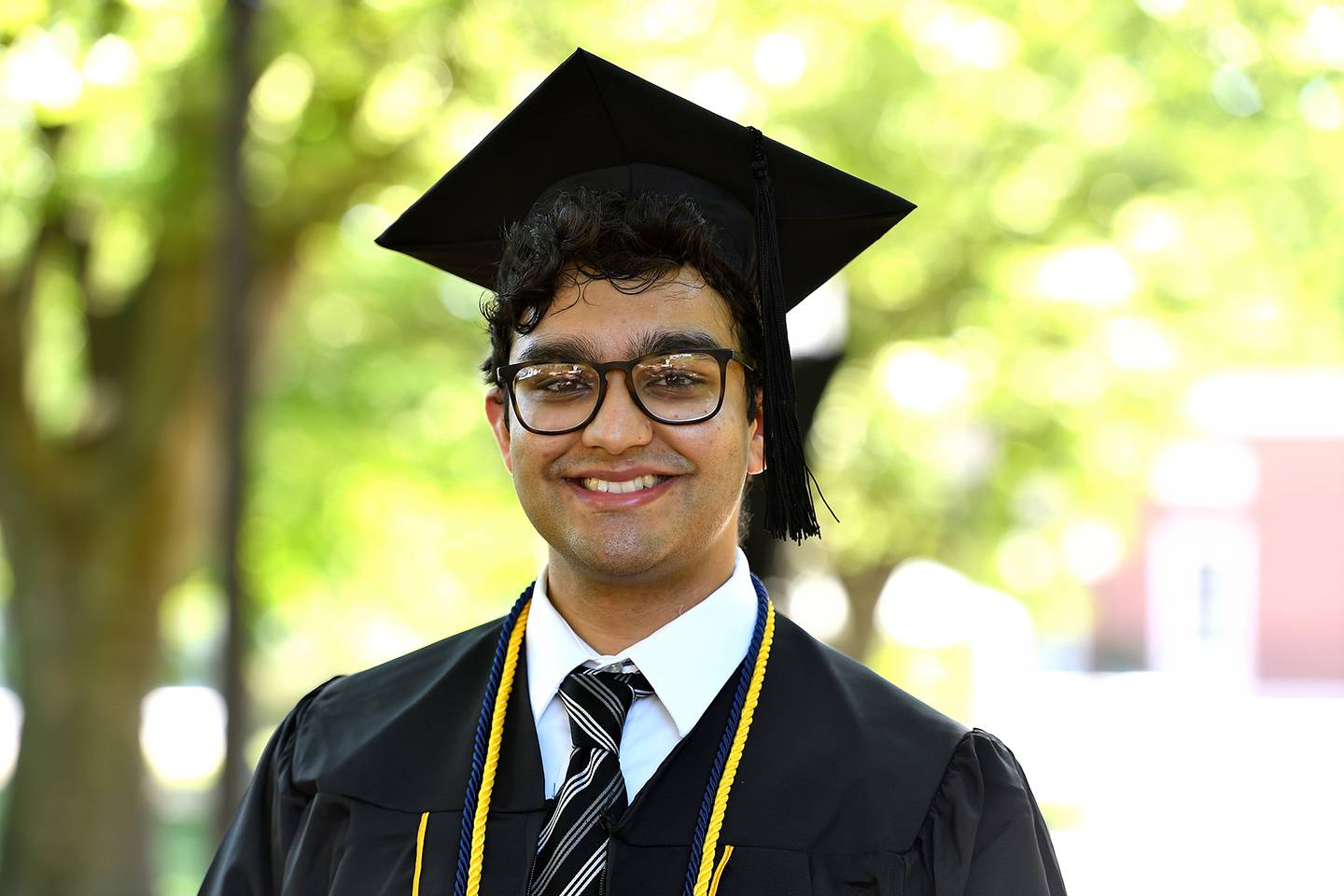 Anish Nayak
Neuroscience
How have you changed since you first came to Hopkins?
"I feel like I just got here, but now I'm already an adult. But I feel like I've grown a lot in in the past four years, both in my field and socially. When I came to Hopkins, I was a lot more questioning about myself, and now I'm a lot more confident in who I am. I think as long as you find the people you gel with and can be yourself with and pursue what it is that makes you happy, then you'll be fine."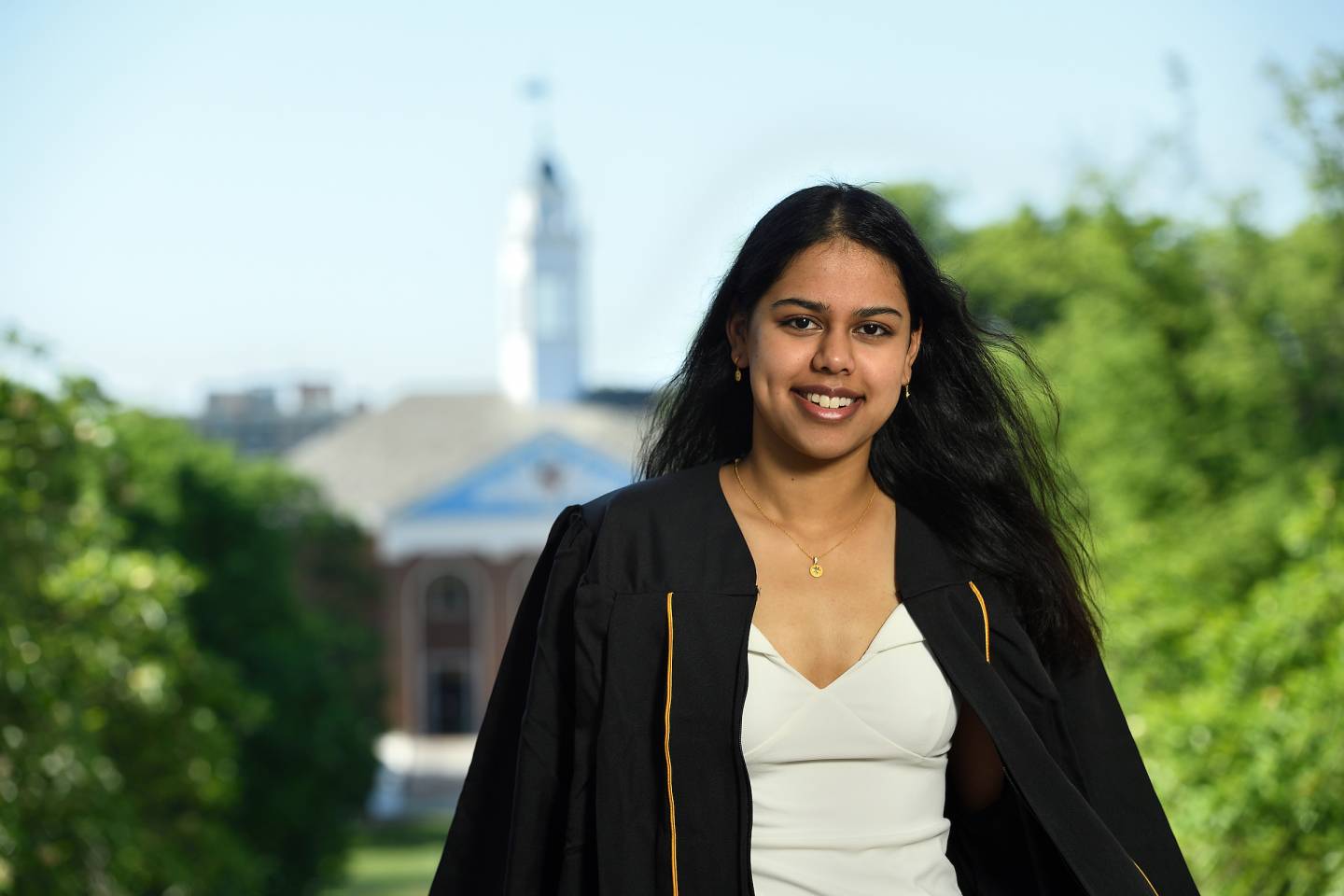 Ahimsa Aradhya
Molecular and cellular biology
How did the pandemic affect your last two years at Hopkins?
"It was definitely rough not being able to see anyone, but I think that after we came back, it made it all so much more memorable. Now there's nothing that I take for granted."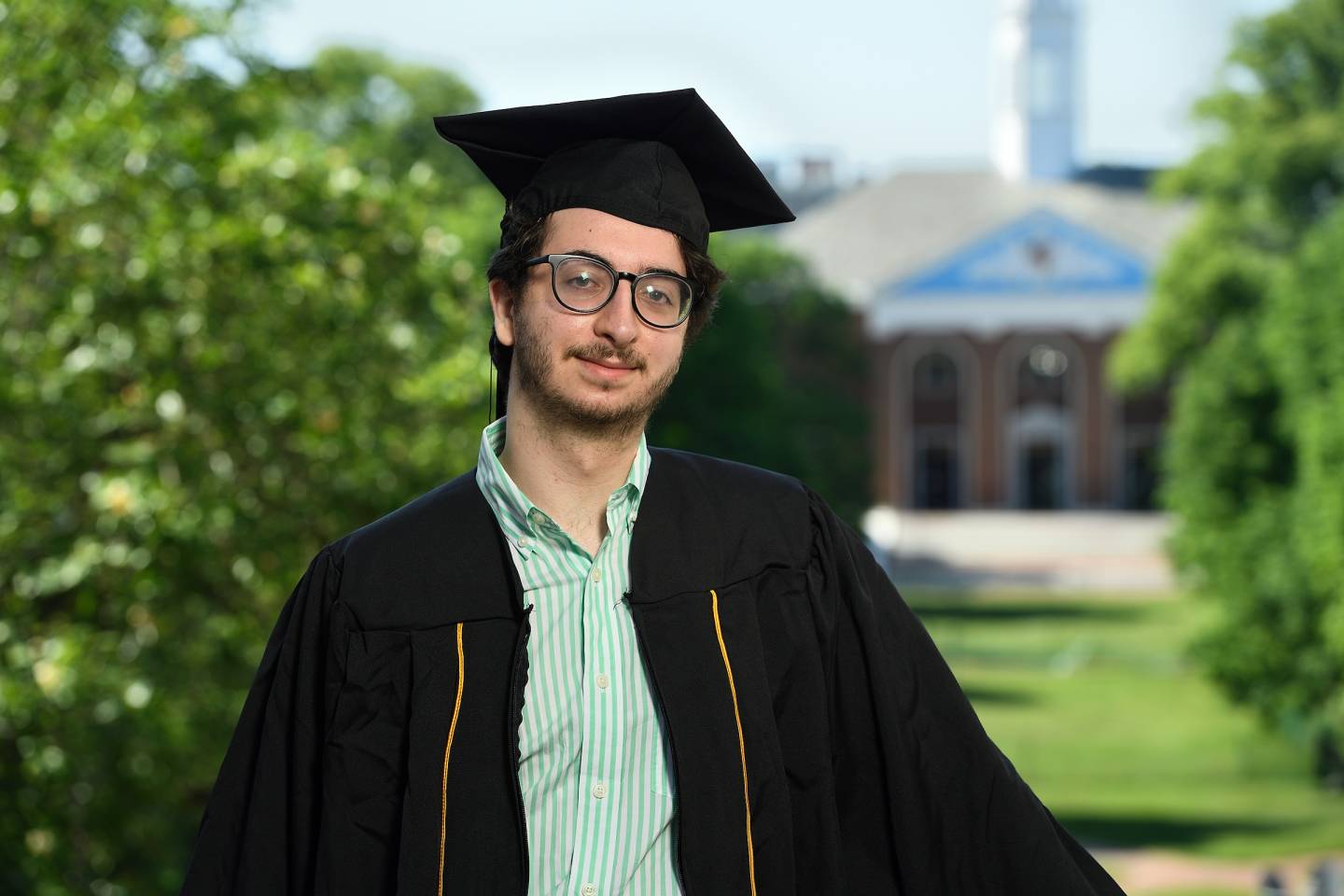 Benjamin Balfanz
Materials science and engineering
What are the memories that you're going to take with you from your time at JHU?
"It feels stereotypically Hopkins, I suppose, but the memories that stand out are working on homework with my entire major in the technology room at Brody. My major is small—there's about 15 people in my year—and we're a very tight-knit group, and we got to work together on just about every homework assignment."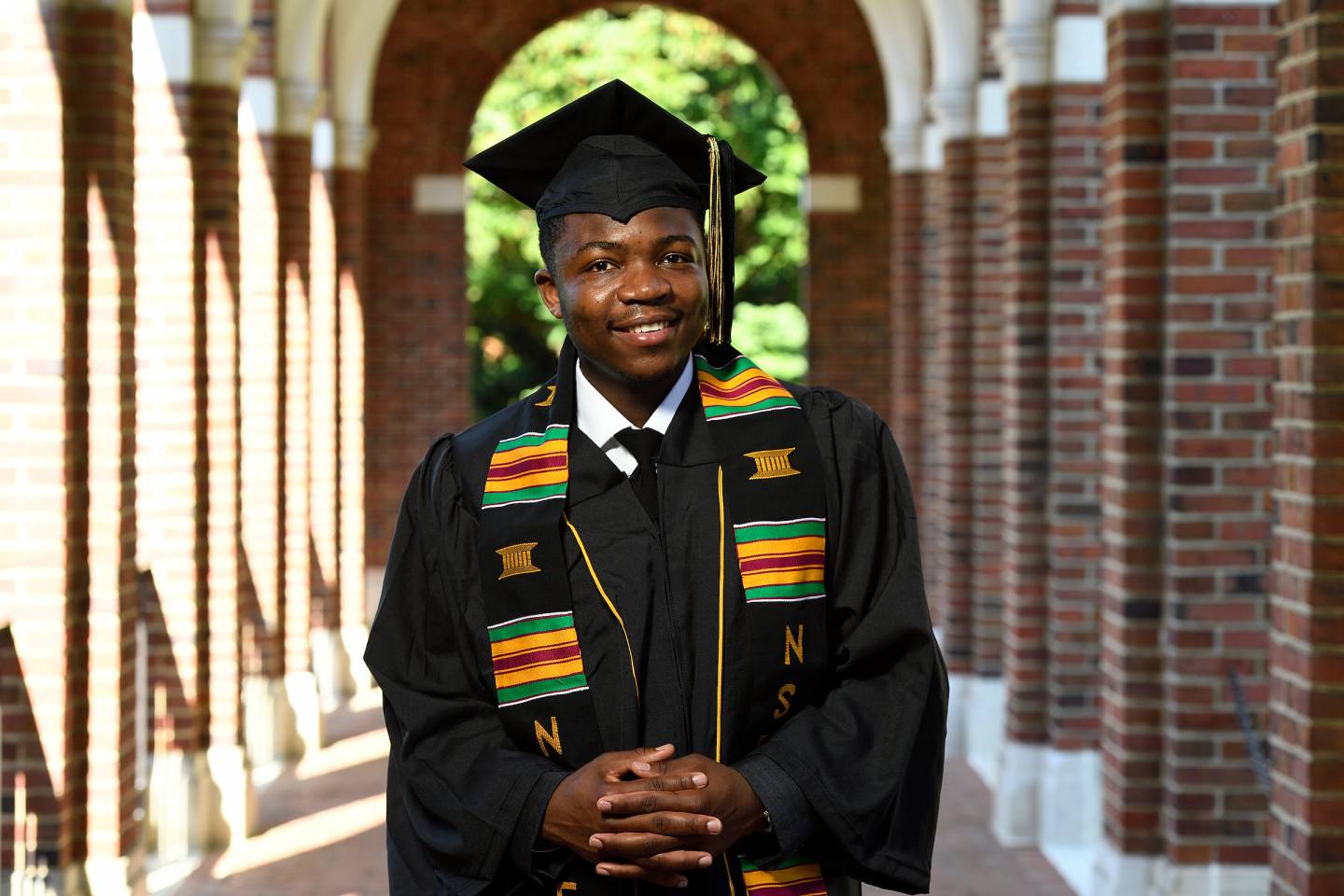 Abdouh Harouna Kenfack
Chemical and biomolecular engineering
What have you learned at Hopkins that you're going to take with you after you graduate?
"My main takeaway is being able to manage a challenging workload all at once and still get a good result. We have difficult classes; we have student organizations; we have the world at large to pay attention to."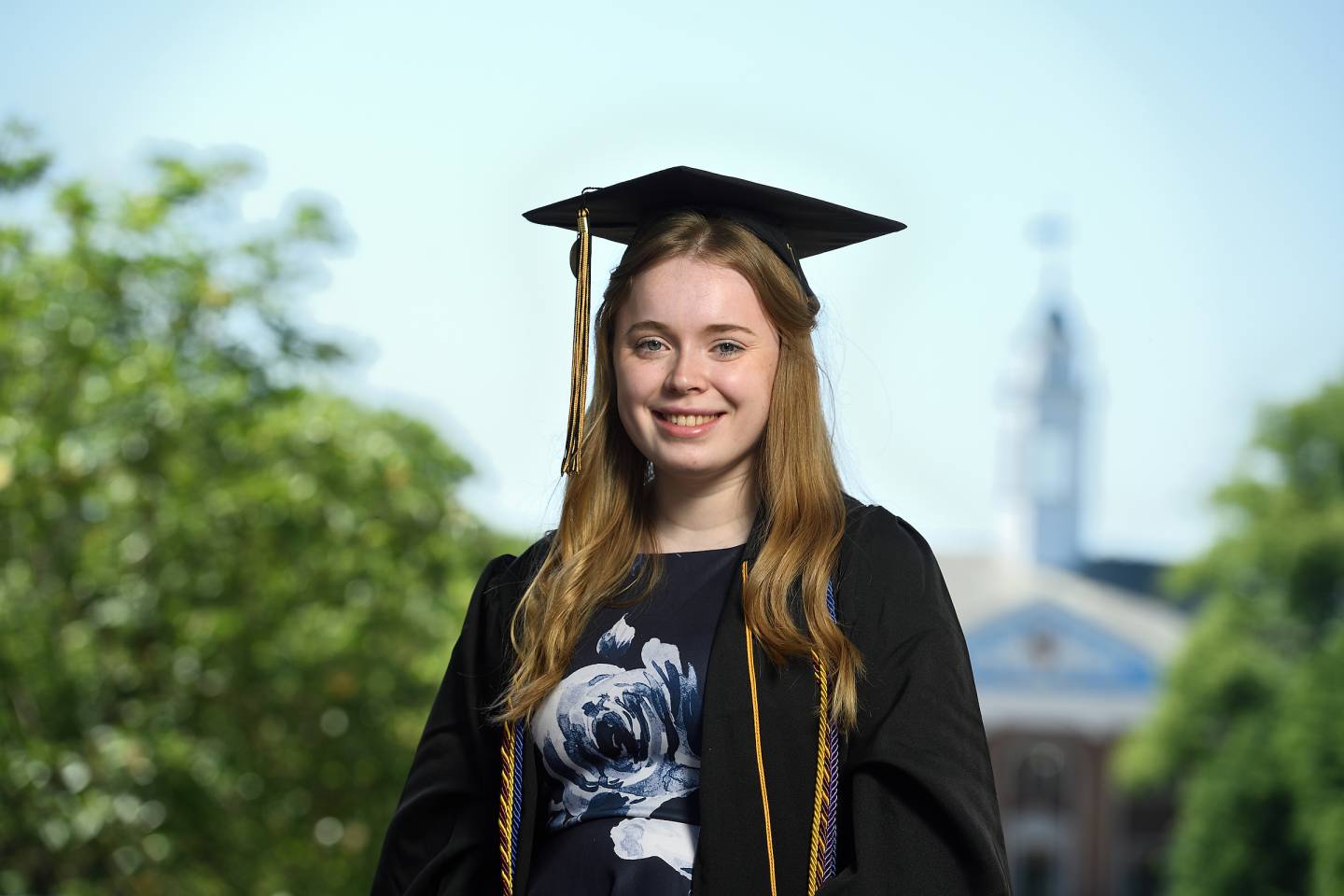 Tori Rose
Biomedical engineering
What makes the Hopkins experience unique?
"Something that defines Hopkins broadly is that the students here are really passionate. I think lots of people would say that Hopkins is not like other schools they've gone to or are out there. Everyone here is passionate about something whether it's their research or athletics, or various groups they're in. Personally, my passion lies in my research. I got to do things like modeling a brain and launching things into space all in the same program, and I don't think that was an experience I could have gotten anywhere else."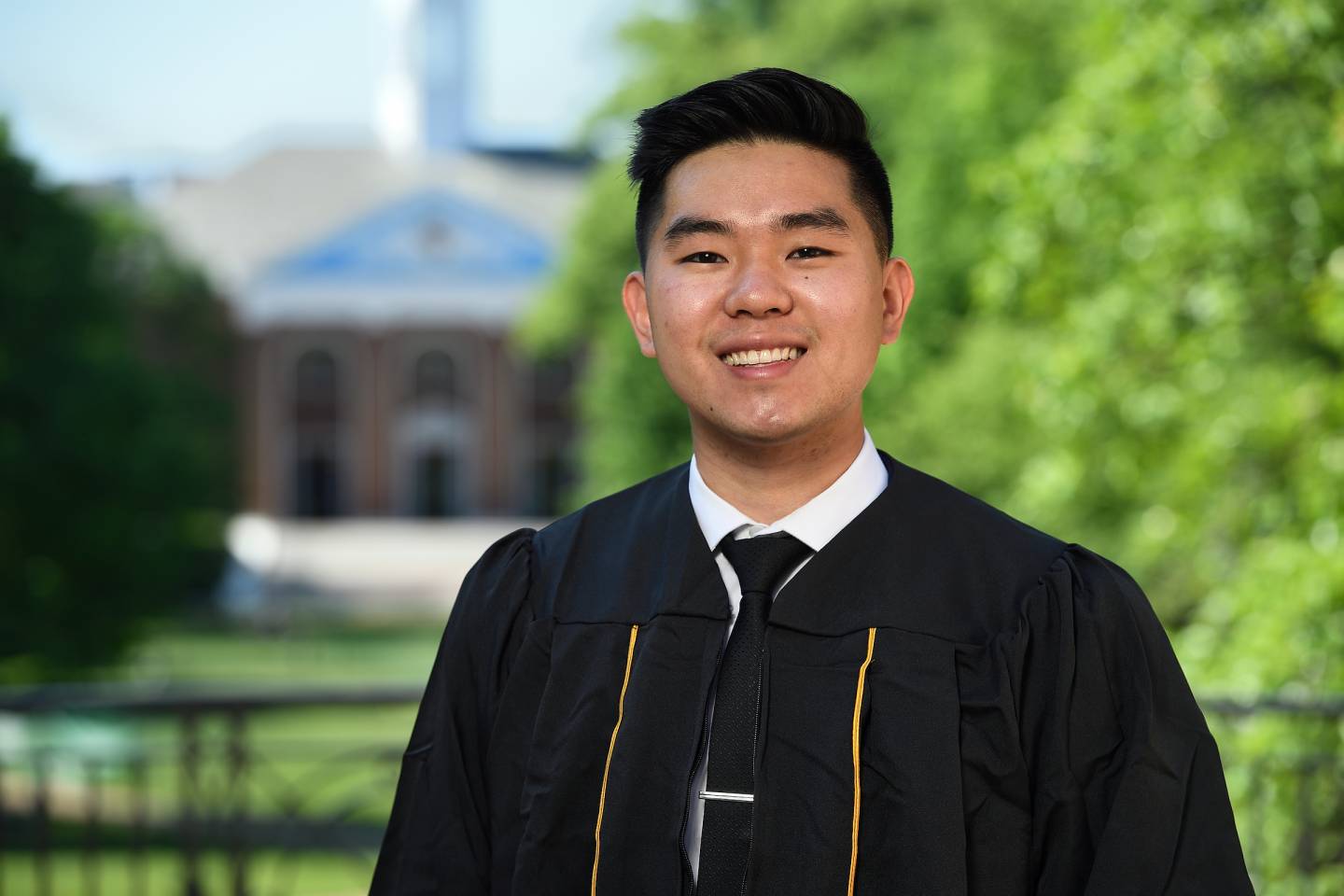 Josh Lee
International studies and Spanish
Who helped you reach this point in your college career?
"My friends and I—despite the challenges of keeping up a social life at Hopkins—were really able to build each other up and help each other grow. When I think about Hopkins, I think about the people that I got to know."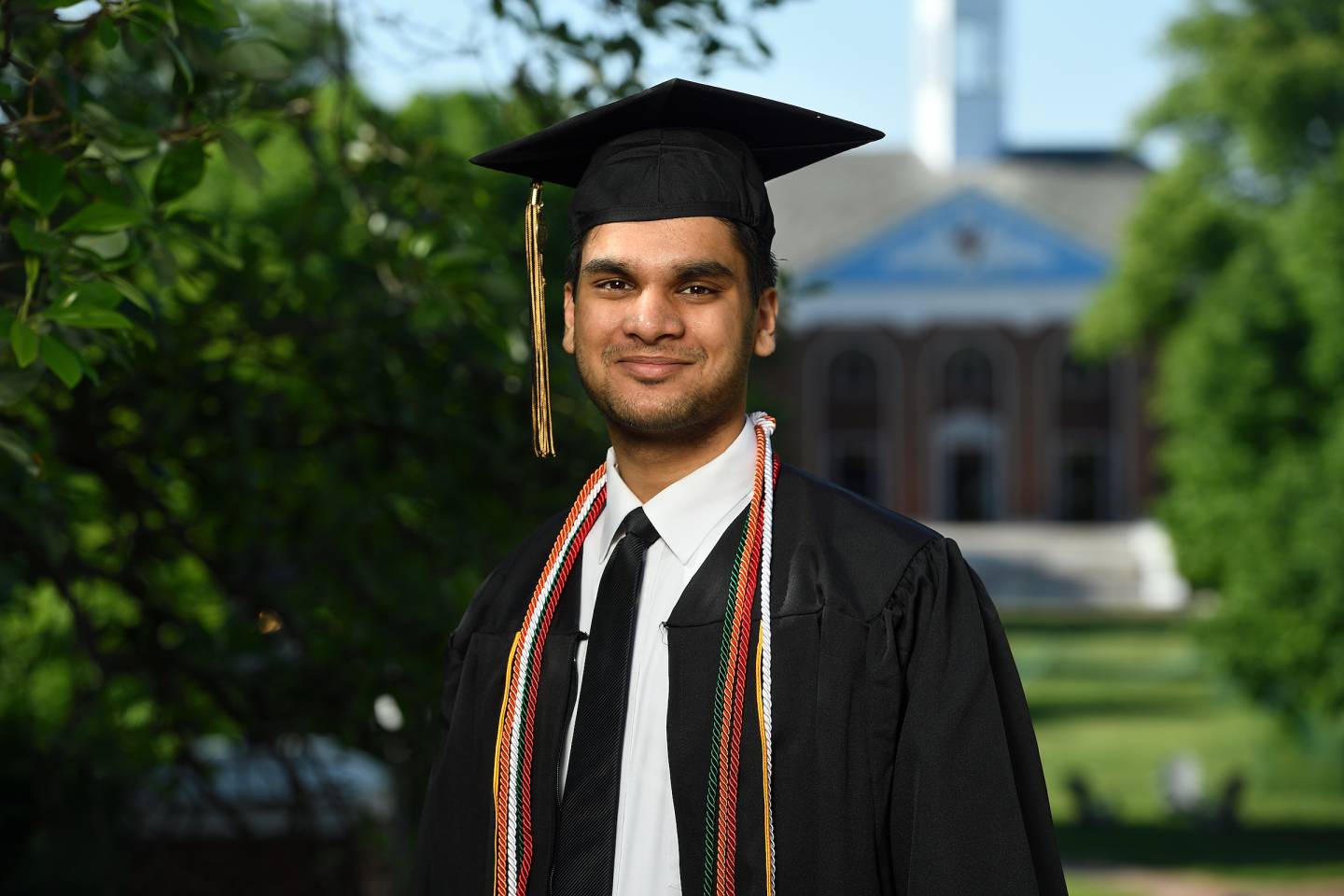 Sunag Udupa
Chemical and Biomolecular Engineering
How has your time at JHU changed you?
"The biggest impact Hopkins has had on me is just the exposure to how many opportunities exist. I come from a small place in Minnesota, but here there's so much to discover."