This year's Commencement ceremony honoring the Johns Hopkins University Class of 2020 has been designed to be a meaningful and celebratory sendoff for graduates. Held virtually in order to comply with social distancing measures, the ceremony will be broadcast online beginning at 11 a.m. EDT on Thursday, May 21.
"We wanted [the Commencement planning] process to be as inclusive and creative as possible," says Pavan Patel, president of the undergraduate Class of 2020. "Our role as student leaders and representatives becomes more important during this time to bridge this gap between students and the university administration. We have this common goal of making sure that students feel heard and that their ideas are given thought and due consideration. I think that I can confidently say that we've risen to that challenge."
The virtual ceremony will recognize all graduates, including more than 1,400 Johns Hopkins undergraduate students. Plans for the ceremony were formulated with input from members of the Class of 2020, who submitted proposals through the university's Idea Lab. Winning proposals have been incorporated into the ceremony, including a yearbook-style page of photos and video submissions from students.
Celebrate on social media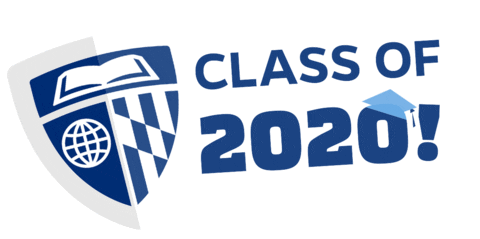 Johns Hopkins has created a variety of social media filters, photo frames, and stickers for platforms such as Facebook, Twitter, Instagram, and Snapchat so graduates can celebrate their achievements online. Grads on the 'Gram can copy a scrapbook-style highlight reel from the university's account and add their own photos and memories to share on their Instagram Stories. Those homesick for the Homewood campus can send Instagram stories with 11 different Johns Hopkins–themed backgrounds or an interactive confetti filter. Stickers have been uploaded to Giphy and are searchable on Instagram and any social media or text messaging platform that integrates with Giphy.
Proud grads and their parents, grandparents, and other family members can add custom photo frames to their Facebook profile photos. The university has also launched a series of Facebook profile cover images for grads and their families.
Those interested in joining the celebrations are encouraged to follow and use the hashtag #JHU2020 on all social media platforms. There is a dedicated Johns Hopkins Commencement Facebook page and Instagram account that will post content the day of the ceremony.
Tune in live to virtual ceremonies
The universitywide virtual ceremony will be an hour long and feature remarks by Patel as well as JHU President Ronald J. Daniels and Johns Hopkins alum and chair of the Board of Trustees Lou Forster. The Commencement speaker is internet entrepreneur and Reddit co-founder Alexis Ohanian. After the degrees are conferred, each graduate's name, degree, and major will scroll alphabetically alongside memories shared by the class.
A list of virtual ceremonies by school is included below. Plans for an in-person universitywide Commencement ceremonies are being made for December 2020, and the university has reserved the morning of May 27, 2021, at Royal Farms Arena for a separate Class of 2020 universitywide ceremony.
Until then,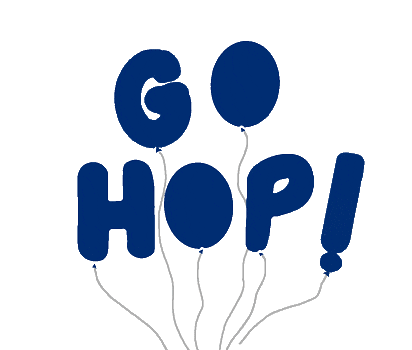 Virtual ceremonies by school
Monday, May 18
Tuesday, May 19
Wednesday, May 20