To celebrate the hard work students do in and out of the classroom, the Hub asked the Hopkins community what achievements they are proudest of in 2019. Here is what they had to say.
David Chuong
Electrical Engineering | Class of 2023
"I'm most proud of successfully hot-firing a rocket engine with the rest of the AstroJays team!"
The JHU AstroJays Rocketry team has spent several years building and testing a BJ-01 hybrid engine-powered rocket, and in November the team completed a static hot-fire test, which involves bolting the rocket to the ground, filling it with fuel, and igniting the engine to see whether it can produce enough thrust to take the rocket into orbit. The test was done at the Johns Hopkins Applied Physics Laboratory, where the team conducted a 20-second engine burn using 30 pounds of nitrous oxide fuel.
Greta Maras
Political Science and International Studies | Class of 2023
"I'm proud of the Public Policy Consulting Group's trip to D.C. to lobby for SNAP access for college kids!"
In November, members of the Public Policy Consulting Group—a bipartisan coalition of students interested in researching policy, drafting legislation, and lobbying—met with staffers for 16 senators and representatives to consult on expanding SNAP access for college students. The group is lobbying Congress to ease the federal work requirement to 10 hours a week, clarify the language on state and federal websites regarding eligibility, and implement a notification through FAFSA for eligible students.
"It was extremely cool to speak to people about a topic that we were well versed in and passionate about. Each time a staffer commended us on our preparation, our hard work throughout the semester demonstrated that it was paying off," Maras said.
Ryan Retino
Mechanical Engineering | Class of 2023
"Designing a glider and launching device in my mechanical engineering lab!"
As part of this freshman-level course, Retino built a device to launch a glider across the Great Hall using the force of a falling 5-pound weight. He said this was his first major project at Hopkins, and the first device he ever built entirely from scratch.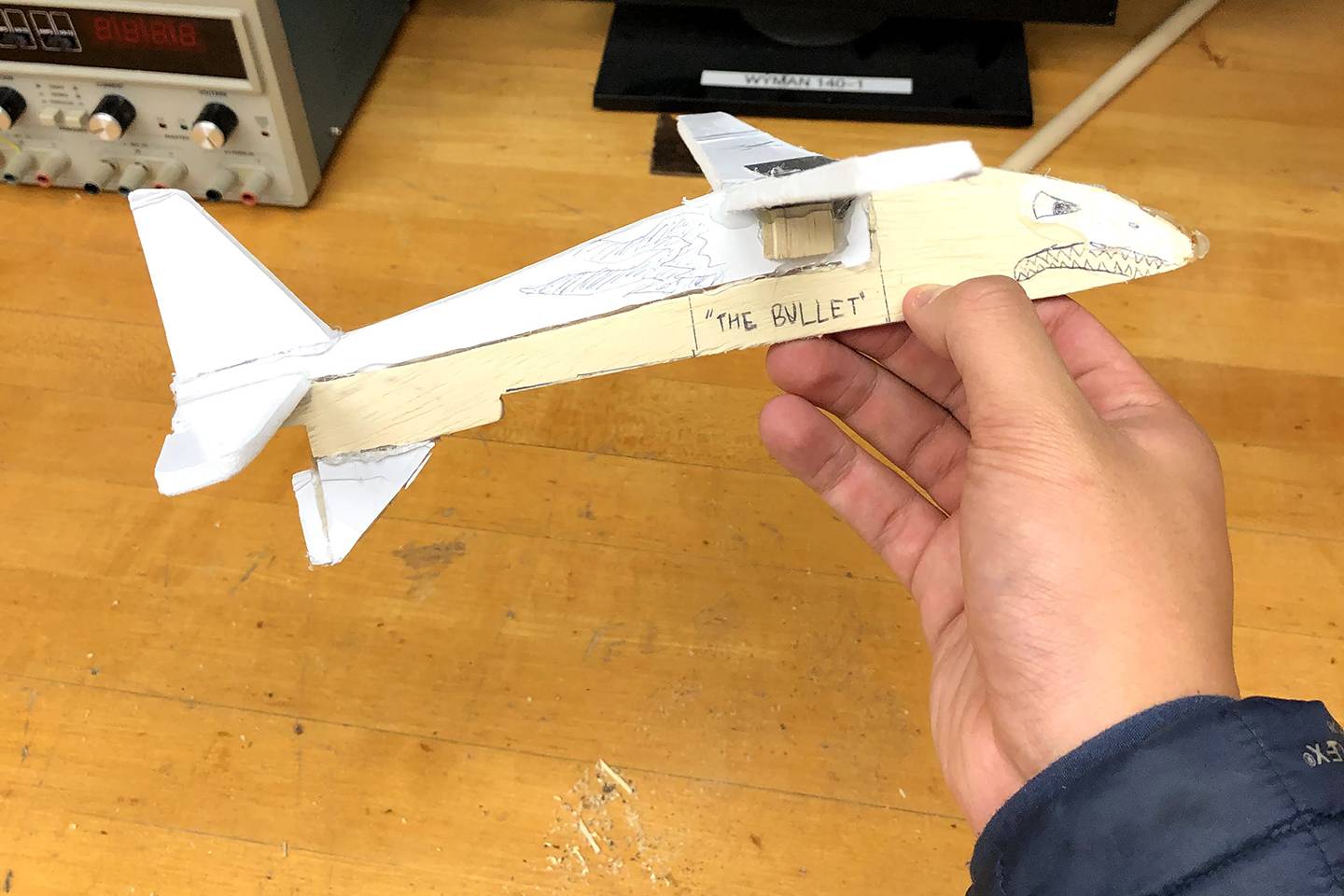 Hannah Takasuka
Biomedical Engineering | Class of 2022
"Going to UC Davis as semifinalists in the Big Bang! Business Competition!"
Takasuka and the team behind SymMEDtry—a new device designed to help orthopedic surgeons minimize the complication of limb length discrepancy during total hip arthoplasty—were named one of 13 finalists out of 105 applicants in the Big Bang! Business Competition held by the University of California, Davis.
Justin Greene
Molecular and Cellular Biology | Class of 2021
"Won $20k to start a community wet lab!"
As part of the undergraduate team Agara Bio, Greene has proposed the creation of a community biology lab on the Homewood campus. Over the past year, Agara Bio has hosted workshops, outreach events, and community projects out of the Undergraduate Teaching Lab. This December, Agara Bio won $20,000 from the Johns Hopkins Idea Lab Challenge to expand their programming and create a dedicated student-led lab space.
Aarushi Krishnan
Molecular and Cellular Biology/Writing Seminars major | Class of 2023
"Getting halfway through my freshman fellowship!"
As part of her yearlong freshman fellowship in the humanities, Krishnan researched the lives and motives of the women who opposed the 19th amendment. She said this gave her the opportunity to push herself out of her comfort zone and research unfamiliar topics.