More than 200 first-year Johns Hopkins students boarded charter buses for an important college excursion Friday night: their first Target run away from home.
The trip has become one of the most popular events of Orientation, both for those students who have traveled long distances to attend Hopkins, as well as for those who, upon arrival, realized they forgot to pack an essential school supply or piece of room decor.
Students gathered on the Beach at 10 p.m., sharing shopping lists and swapping observations about their new campus before boarding the buses for the short trek to Target in nearby Towson. The store was prepped for the student onslaught and even featured a DJ spinning tunes while everyone shopped.
Below is a sampling of the essentials and other things students picked up during the trip.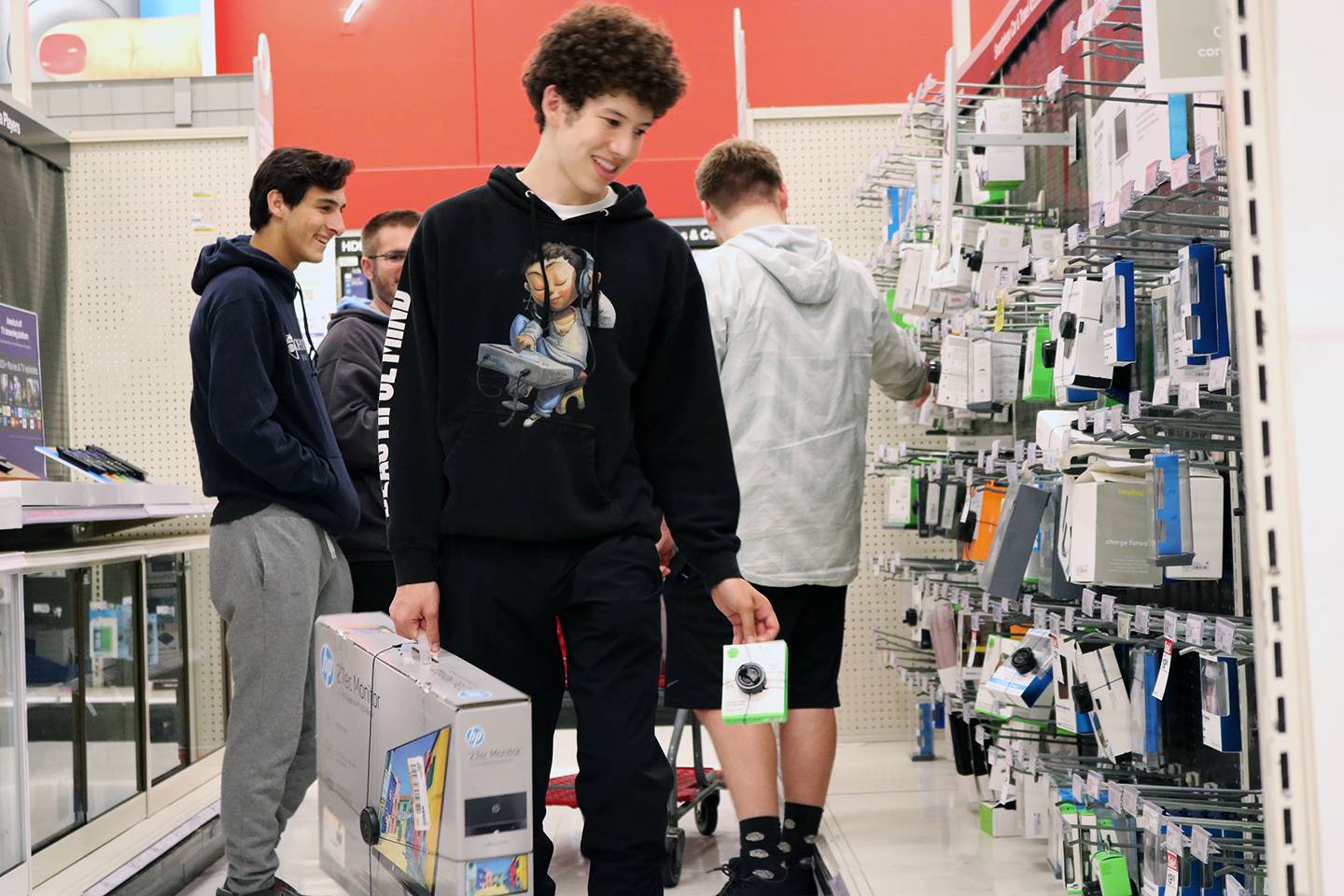 "I have to make sure I have my XBox set up!"
With his friends in tow, Victor Tawansy made a beeline for the electronics department. Tawansy said he held off on making big purchases back home in Michigan. He ended up picking up a 27-inch computer monitor as his first selection of the night.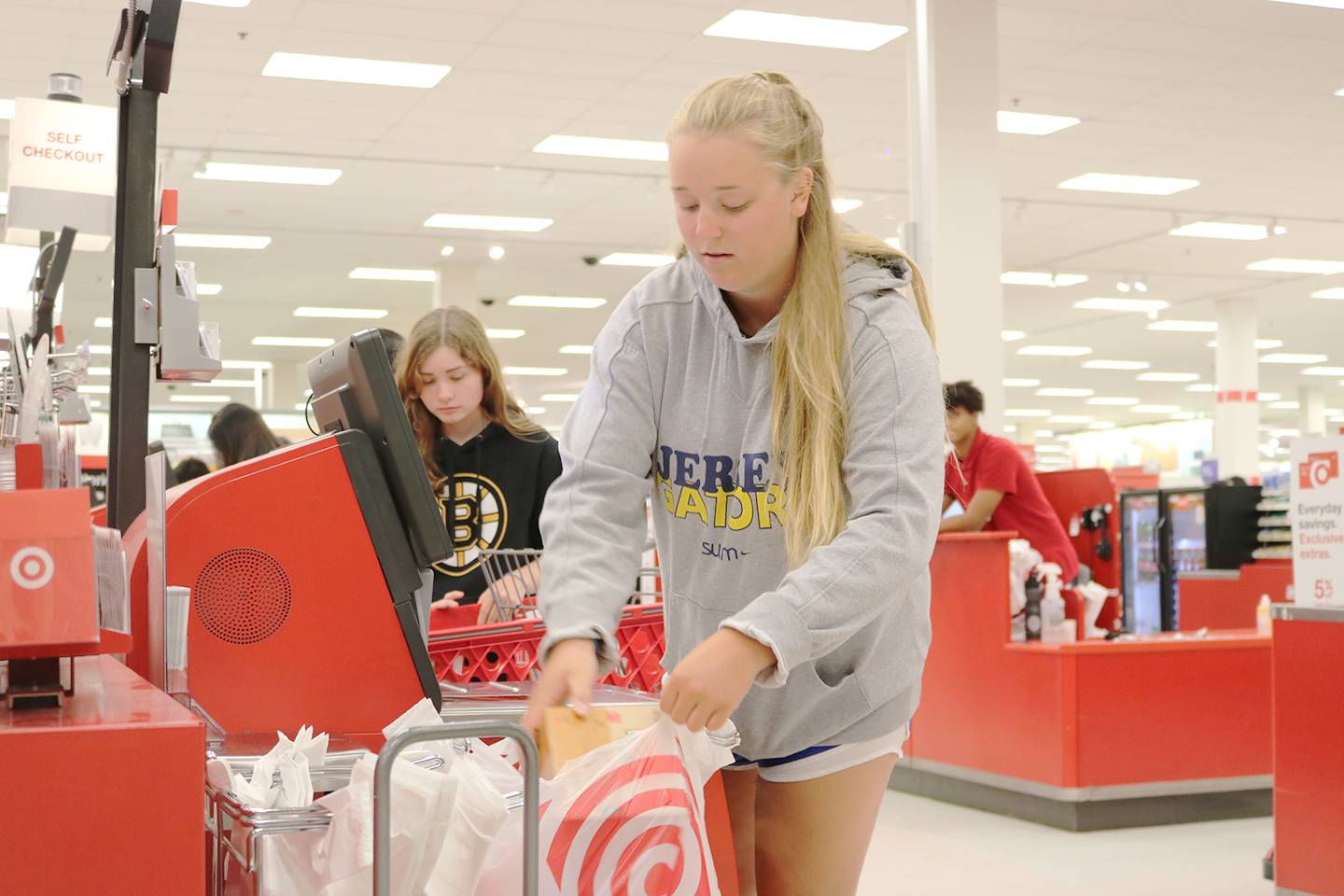 This was the second trip to Target for Gillian Thieroff since she arrived at Hopkins a week ago. The first trip was for school supplies and a few decorative items, she said, but this run was all about snacks. "I did Pre-O, so I didn't want to stock up on food and then go out into the woods for a week," she said. "This seemed like a good way to pick up my dorm snacks."
James Li had just a single item on his "must-buy" list: "I just need a coffee machine. I suspect there are going to be nights where I might need to stay up."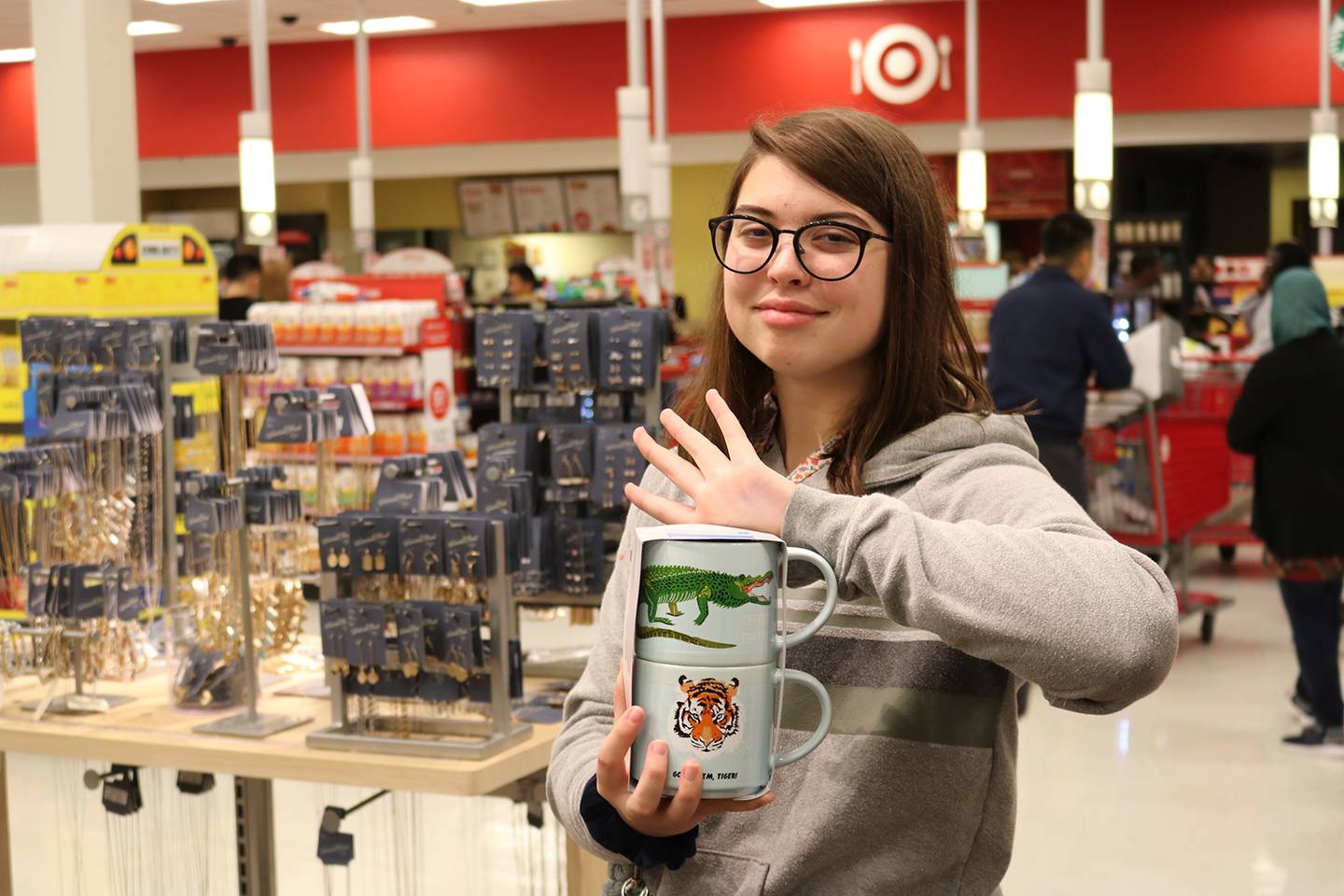 "They gave us two hours, and I got everything I needed in 10 minutes," said Kelsey Beaudette, who came to Target for one thing in particular but walked away with a cart full of impulse buys. But she also got the one thing she was looking for: "At least I found my alligator mug," she said.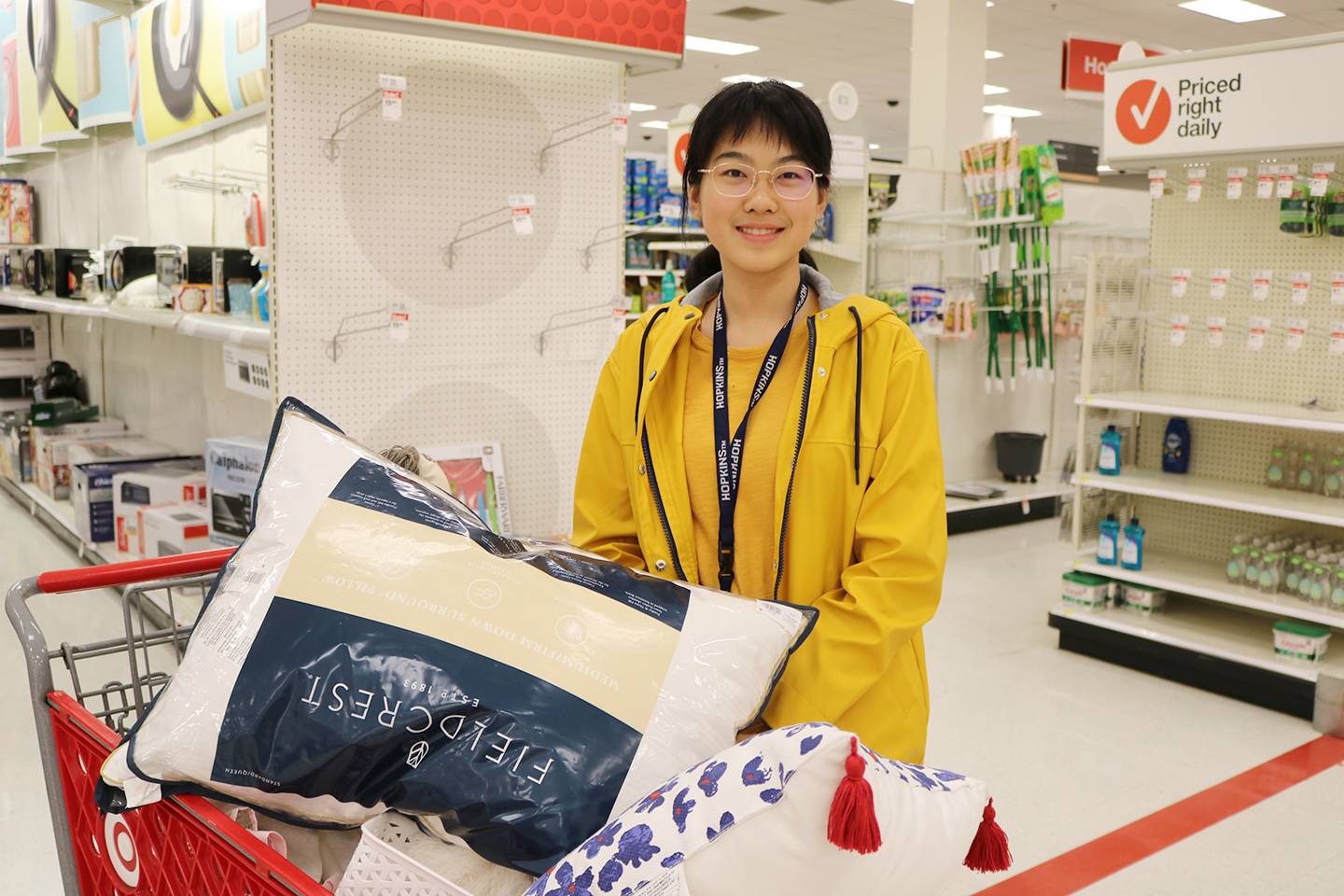 "I'm from China, and I didn't want to ship everything over, so I'm mostly here for the basic commodities for my dorm room," said Jiamia Hu, who spent most of her time in housewares, picking up pillows, towels, and a laundry basket.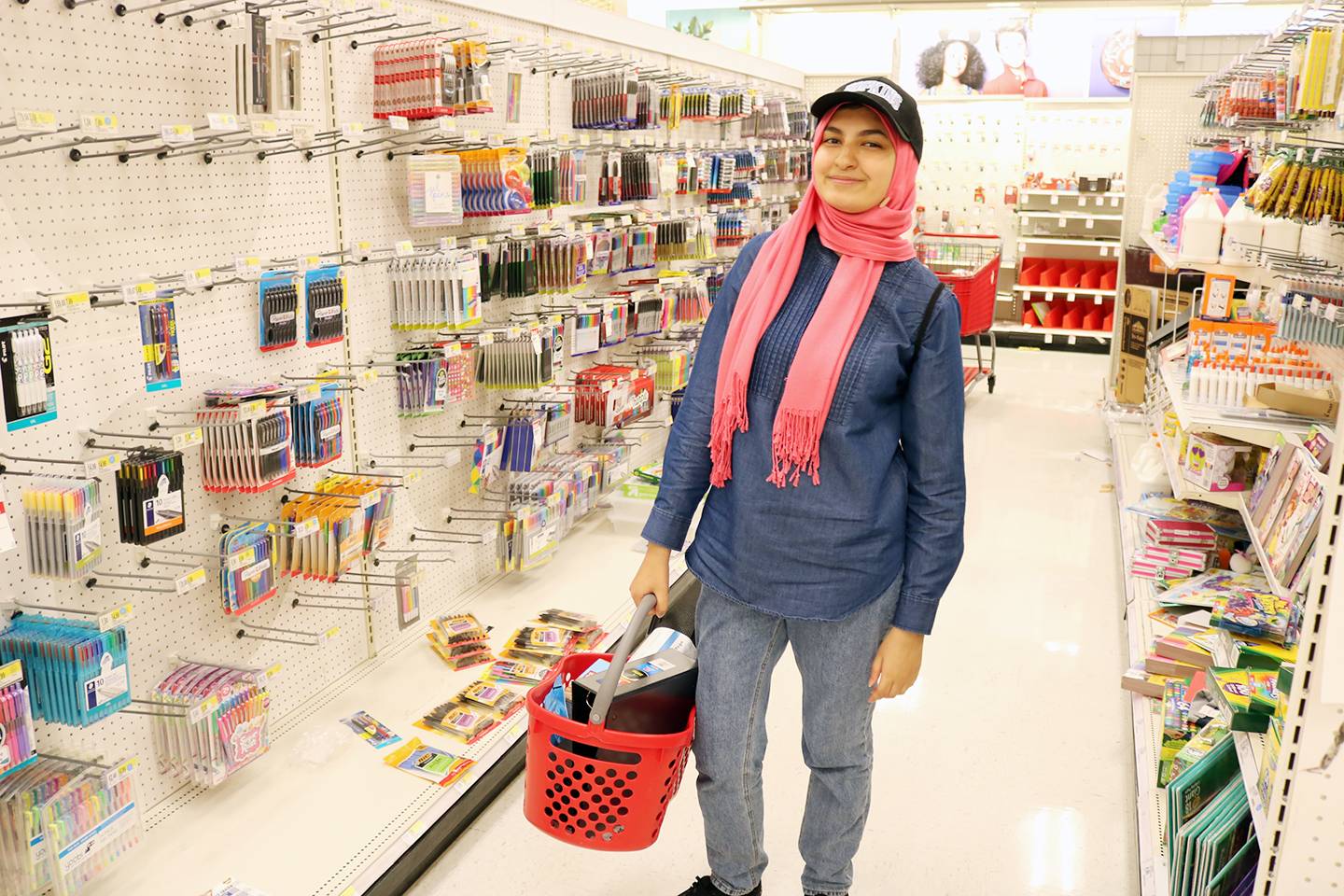 Loaah Eltemsah's cart was full of odds and ends she hadn't realized she needed until she arrived a week ago for Pre-O. Her shopping list for the evening included a yoga mat, protein bars, and three-ring binders. "I knew that when I showed up and the full experience started to hit me, I would realize 'Oh, I actually need this, and I actually need that,'" she said. "Thankfully I had this chance to check them all off the list."