As Boots Riley took the stage, performing a live rendition of his track "Underdogs," the artist/activist introduced the crowd to the topics he'd cover over the next hour: racism, classism, the history of activism, and the failures of capitalism.
"This is for my folkers who never lived like a hog/Me and you, toe to toe, I got love for the underdog"
Raymond Lawrence Riley, known by the stage name Boots Riley, visited Johns Hopkins on Tuesday as part of the Foreign Affairs Symposium series. He is the lead vocalist for The Coup and Street Sweeper Social Club, the author of Tell Homeland Security—We Are the Bomb, and the director of the highly acclaimed film Sorry to Bother You.
Riley has been involved in activism since his teens, working with both the Occupy Oakland movement and The Young Comrades. During his talk, he discussed the impact capitalism has on issues of race, poverty, and crime.
"Poverty is not some unintended consequence of capitalism," Riley said. "It's not just something that exists and we've got to figure our way out. Poverty is a necessity of capitalism. You can not have capitalism without poverty."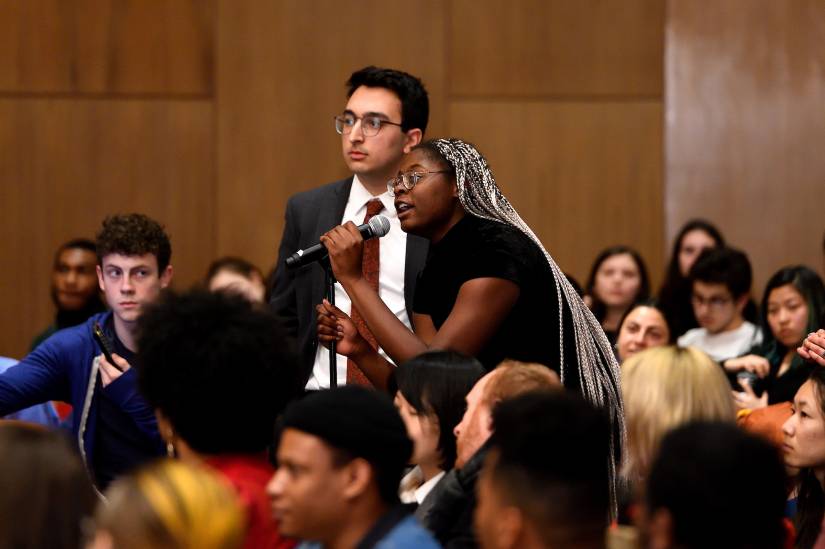 Foreign Affairs Symposium executive director Kiana Boroumand said Riley was chosen for this year's symposium because of his multidisciplinary approach to activism.
"We wanted to hear from somebody from the artist/activist world who is doing this work in multiple mediums," said Boroumand, a junior majoring in sociology. "Boots is incredible. He's a filmmaker and a writer and a rapper, and he's been organizing since he was a teenager. He epitomizes our theme this year, which is 'Disrupt.'"
Each of the speakers in this year's symposium lineup were chosen based on the ways they disrupted existing power structures. Speakers from earlier this year include Erlendy Cuero Bravo, an Afro-Colombian human rights activist; poet and essayist Solmaz Sharif, who creates work criticizing U.S. militarization; and the International Campaign to Abolish Nuclear Weapons.
During his talk, Riley emphasized the need for actions beyond gathering for demonstrations.
"We end up selling a false idea of how power works," Riley said of marches and demonstrations that don't disrupt the day-to-day workings of capitalism. "We sell the idea that capitalism is somehow democratic, that if enough people raise their voice and say they don't like something, they will change."
Instead, he told attendees they should be working with organizers to create a mass, radical labor and social justice movement centered on the strategy of withholding labor.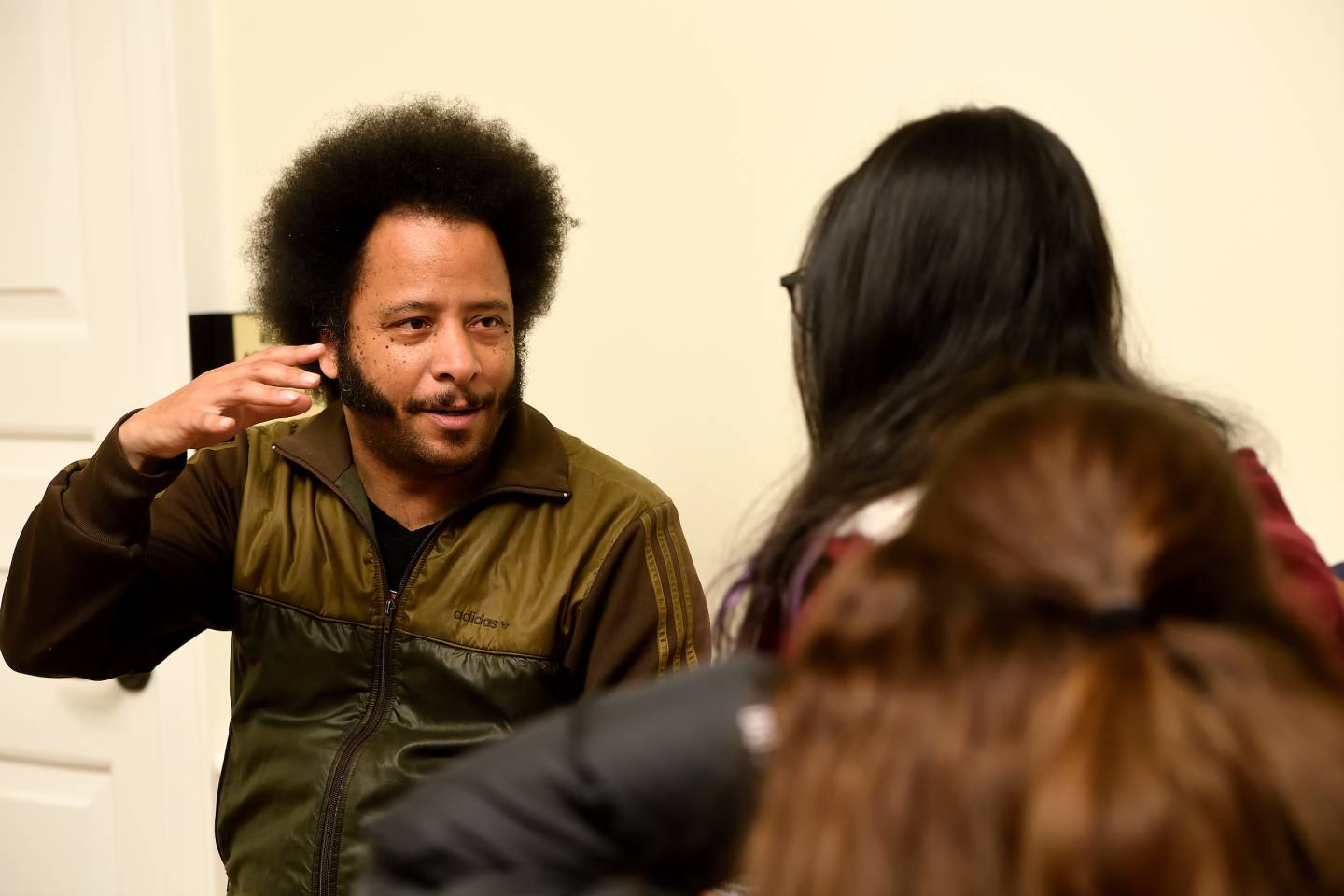 Sabrina Epstein, a sophomore public health major, said the messages Riley brought to campus are important for students to hear.
"It was nice to hear the message that so many student organizers have been trying to get out there, spoken by an authority figure," Epstein said. "I really liked the way he spoke about complex issues in really understandable ways."
Upcoming Foreign Affairs Symposium events this semester include the Panel on Law & Social Movements on Tuesday, April 16, and a visit by Farida Nabourema, executive director of the Togolese Civil League, on Tuesday, April 30. The latter event will be co-hosted by the Stavros Niarchos Foundation Agora Institute at Johns Hopkins as part of its Democracy Dialogues, a series of conversations with a diverse group of scholars, policymakers, journalists, citizens, and practitioners.