Johns Hopkins students, take a look at your new innovation space.
After a summer of construction at the former factory building in Remington, FastForward U Homewood is now ready for visitors, with an open house Friday that invites students to explore inside.
The new 10,000-square-foot space features a makerspace with high-tech tools for crafting, building, and engineering, along with various spaces large and small for events and collaboration. (See below for info on upcoming events and how to reserve spots).
Right across the street from the R. House eatery, the new hub at 320 W. 29th St. is one of four that JH Tech Ventures operates, with the Whiting School of Engineering overseeing the makerspace.
FastForward U Homewood marks its official opening with an invite-only event Thursday followed by Friday's open house from noon to 5 p.m.
Here's a peek: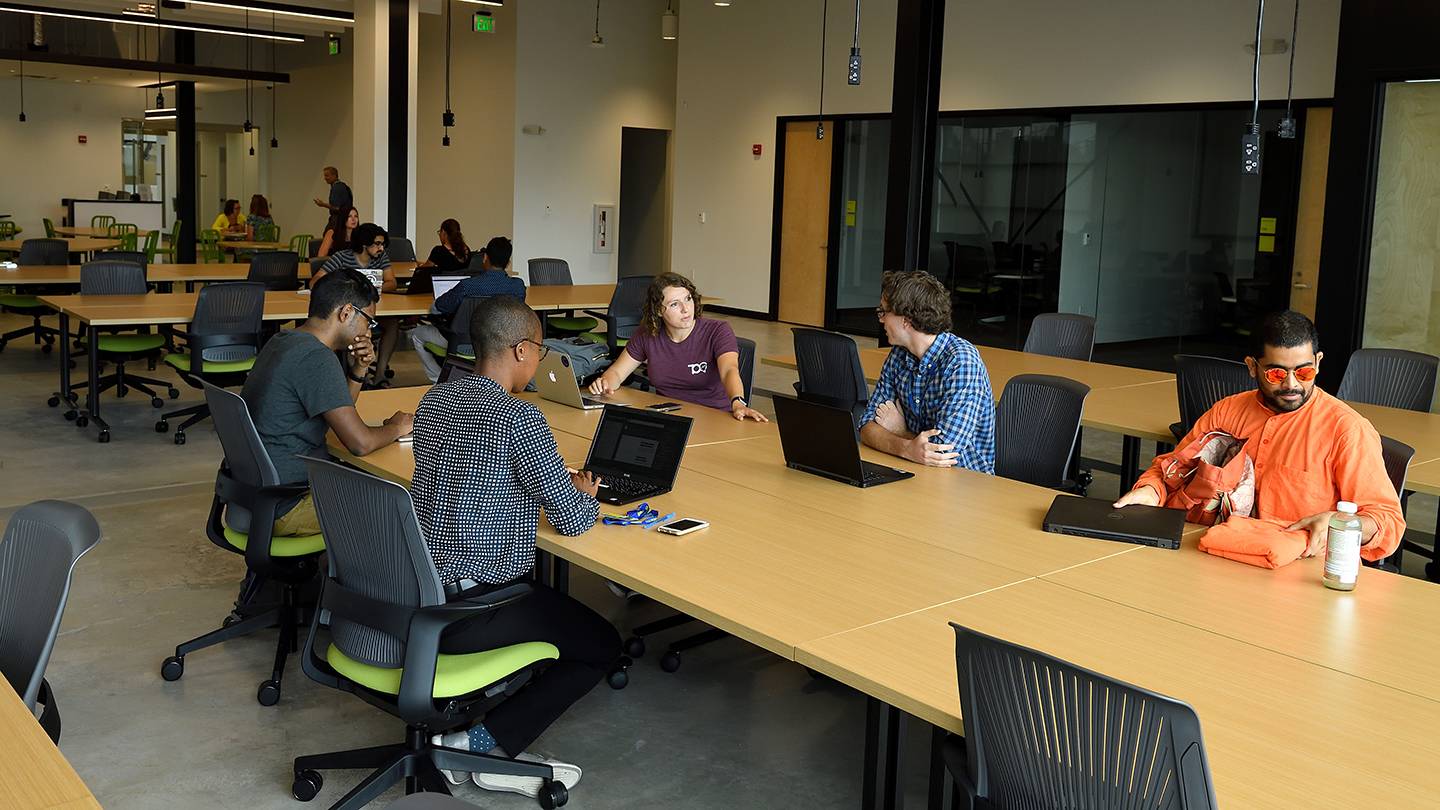 The large open area at the center of FastForward U doubles as an events space—think movie screenings, keynote speakers, and startup pitches. All furniture is mobile, so it can be rearranged or removed as needed.
Bring snacks and meals to the nearby kitchenette area, which includes bistro tables, microwaves, and a fridge. Or grab food next door from R. House.
Five total conference/meeting rooms feature whiteboards and setups for HDTV projections.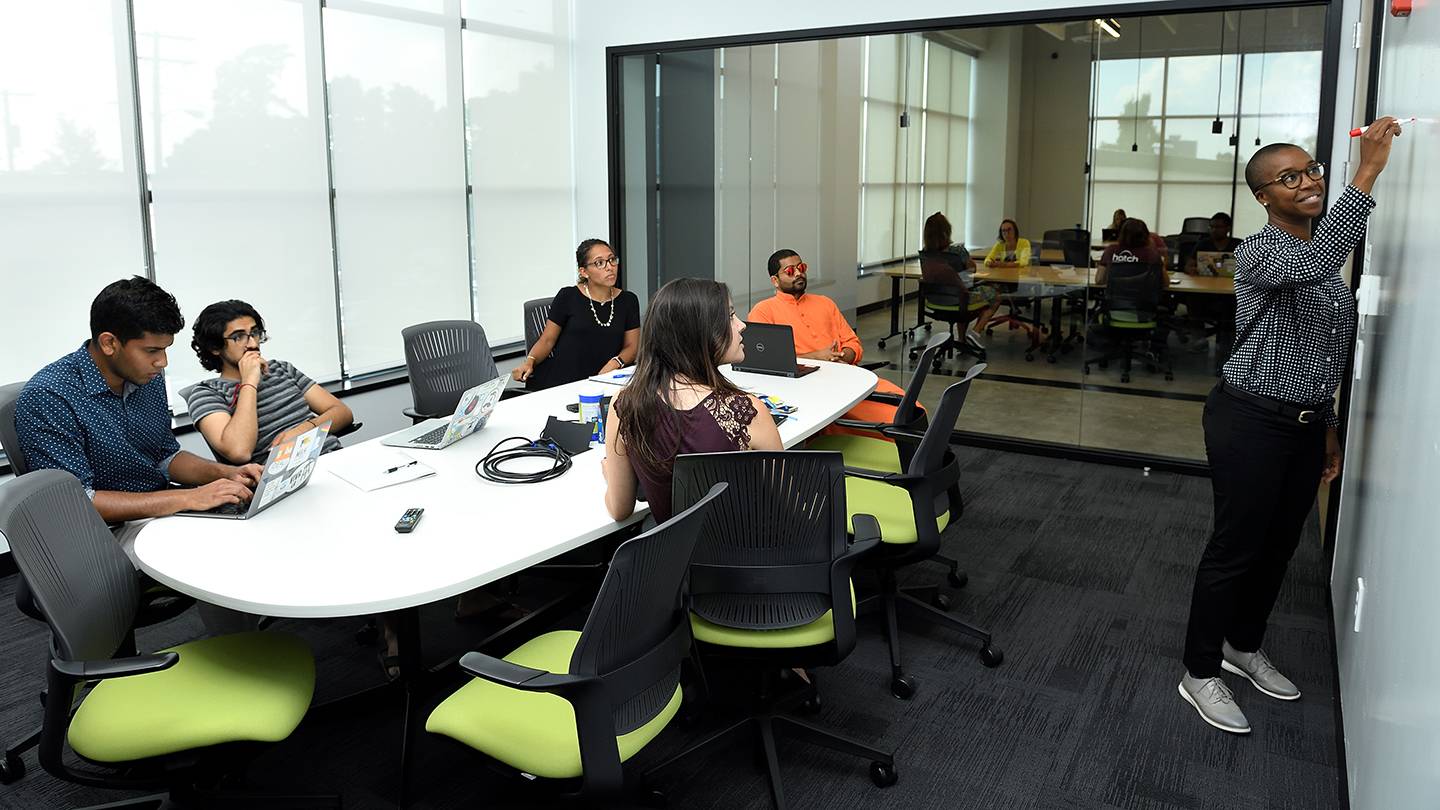 The 2,200-square-foot makerspace area—currently undergoing finishing touches—features three laser cutters, three 3-D printers, and a vinyl cutter for high-tech engineering or craft projects.
There are also separate rooms for woodworking and metalsmithing, equipped with various hand tools, saws, and grinders, as well as a benchtop lathe and mill.
The area includes ventilation tubes to provide a workspace free of fumes and toxins. (A small "paint booth" also offers ventilation for spray-painting that would otherwise need to be done outdoors.)
How to reserve spaces at FastForward U Homewood
For the events and conference rooms, any Johns Hopkins student, faculty member, or staffer can book spaces in advance online. The open areas are also available for 24/7 access with a Hopkins ID.
Makerspace access can be reserved through WSE Manufacturing, with a full website coming soon.
What's happening at FastForward U
Sept. 19: Hopkins Pitch Night, the first of a monthly networking series where three student startups present pitches of their ideas.
Oct. 12-14:Startup Experience, a weekend workshop for student entrepreneurs to collaborate with each other and gain wisdom from successful startup founders.