M-1 Ventures, a new 16-week accelerator program for fledgling health and fitness businesses that will be based in East Baltimore, today announced the five startups selected that will be part of its first cohort.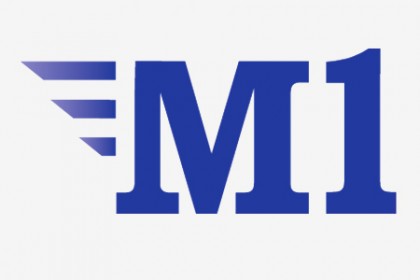 The program operates with the support of Johns Hopkins Technology Ventures, Plank Industries, the University of Maryland (through UM Ventures), Brown Advisory, and the Abell Foundation.
Each startup chosen is pursuing technology solutions that ultimately aim to empower people to get healthy, stay healthy, and achieve wellness goals, or that improve patient and financial outcomes and the efficiency of health care providers.
"The startups in M-1 Ventures' first-ever cohort each have an ambitious and innovative solution to a health and wellness issue, the talent and passion to accelerate their development, and the capability to leverage the resources that our accelerator provides," says Tony D'Agostino, a co-director of M-1 Ventures along with Paul Singh. "We believe support from M-1 Ventures will help startups build on the traction they have already established and reach their potential."
M-1 Ventures—which is also receiving additional support from the Maryland Department of Commerce and VilCap Communities—kicked off Tuesday and features the following startups:
The accelerator—based in the in the FastForward East innovation hub—provides one-on-one mentorship from experts at Johns Hopkins, Plank Industries, and the University of Maryland, plus $25,000 in investment funding and the opportunity to earn additional investments based on ratings from peers. In December, M-1 Ventures will host a Demo Day during which each startup will have the opportunity pitch top investors in the connected health and fitness sector and from the mid-Atlantic region, and also to engage potential collaborators and customers.
"Maryland's vast pool of talented, creative, and visionary entrepreneurs are part of what makes us one of the most innovative states in the country," says Maryland Commerce Secretary Mike Gill. "Our department is proud to support this program, which we believe will propel these emerging businesses to the top of the health and fitness industry so they can help people lead healthier lives."