Julia Rose, who has been active as an educator, curator, and arts administrator for more than 30 years, has been appointed the new director and curator of Homewood Museum at Johns Hopkins University. She will begin her new role on June 1.
Rose is currently the director of the West Baton Rouge Museum and an adjunct instructor in museum studies at Louisiana State University.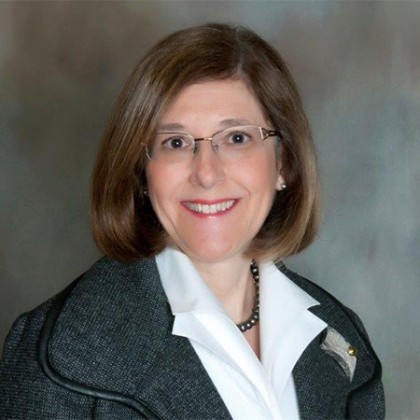 "Dr. Rose's national reputation as a leader in museum education, her extensive experience in the classrooms, and her interest in tackling challenging history make her a perfect fit for Homewood Museum at this time," said Winston Tabb, dean of University Libraries and Museums.
Rose's primary research interests focus on interpreting difficult histories and documenting historical enslaved plantation communities for museum interpretations. She has also published and lectured extensively. Her most recent book is Interpreting Difficult History (Rowan and Littlefield, 2016). She is the immediate past council chairman of the American Association for State and Local History.
"Homewood Museum is a remarkable space for representing key events in American history and to serve Johns Hopkins students as a laboratory to develop diverse and inclusive historical interpretations," Rose said. "The beautiful and well-researched historic house holds exciting possibilities to expand and elevate the historical relevance of the people who lived and labored at Homewood. I look forward to the opportunity to engage the university's students and the greater Baltimore community in programs and exhibitions at the museum."
Rose has held curatorial positions at the Columbia Historical Society in Washington, D.C.; the Children's Museum of Oak Ridge, Tennessee; the East Tennessee Historical Society in Knoxville, Tennessee; and Magnolia Mound Plantation in Baton Rouge, Louisiana.
She has served on the faculties of the Master of Arts in Museum Studies Program at Southern University at New Orleans, and since 2012 as a member of the faculty in LSU's School of Library and Information Sciences, where she teaches Introduction to Museum Management.
Rose holds a doctorate in education from Louisiana State University, a Master of Arts in Teaching from George Washington University, and a Bachelor of Arts from the State University of New York at Albany.
Built in 1801 by Charles Carroll Jr., son of Declaration of Independence signer Charles Carroll of Carrollton, Homewood Museum is a National Historic Landmark. Homewood Museum is one of the nation's best surviving examples of Federal period architecture and is renowned for its elegant proportions, extravagant details, and superb collection of American decorative arts.
The museum is open for guided tours on the half-hour 11 a.m. to 4 p.m. Tuesday through Friday, and 12 to 4 p.m. Saturday and Sunday (last tour at 3:30). It is located on Johns Hopkins University's Homewood campus.