Thanksgiving weekend in America was once a multiday festival of turkey, stuffing, pie, football on TV, leftover turkey, more football, more leftover turkey, and finally carryout pizza on Sunday.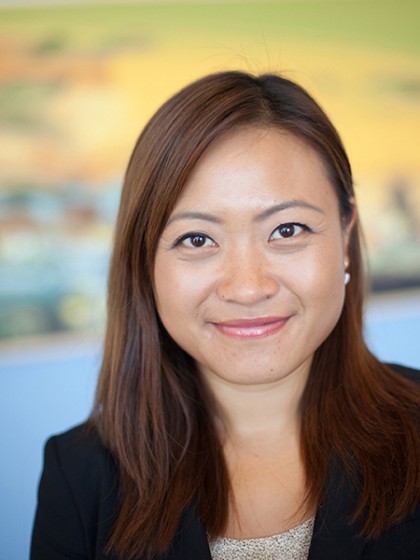 Those staples remain, but in recent years the weekend has become synonymous with holiday shopping. According to the National Retail Federation, Americans spent more than $50 billion on Thanksgiving Day, Black Friday and on through the ensuing Saturday and Sunday in each of the past two years.
Increasingly, holiday shoppers are doing their buying online. In 2006, they let their fingers do the walking (on their computer keyboards) for about 23 percent of their Thursday-Sunday spending; in 2014, that percentage nearly doubled, the retail federation reported. This doesn't even take into account that the holiday shopping weekend has gone into overtime with the addition of Cyber Monday and its wealth of deals aimed at online customers.
Meng Zhu, an assistant professor at the Johns Hopkins Carey Business School, understands the allure of online shopping—both as a marketing expert who focuses on consumer behavior and as someone who occasionally shops online. For starters, she told Carey Business magazine for its fall 2015 issue, "The transaction cost is low," meaning it's more fun to shop at home in your bathrobe than to drive to the local mall, search for parking, elbow your way through crowds, and possibly find that your desired item is out of stock.
Online, in that big warehouse in the cloud, products are seldom unavailable. Offers of free shipping and free returns sweeten the experience. Online shopping also gives shoppers access to product information and reviews on numerous websites.
"Then there's the research showing the reduced pain of paying with a credit card, compared to paying with cash," Zhu adds. "Studies show that when you buy with cash—which you might do in a physical store but never online—the brain registers pain. You feel guilty as you hand over your cash. With a credit card, real money seems removed from the equation. That same feeling of pain doesn't register."
After 2014 Thanksgiving weekend in 2014, IBM produced a report that examined online shopping habits from Thursday through Cyber Monday. IBM found that smartphones drove more than a third of all online traffic on Black Friday 2014 (more than double the traffic generated by tablets), and yet sales via tablets outdid sales on smartphones by nearly 36 percent.
"That makes sense when you consider the behavioral research that supports an idea called fluency," Zhu says. "If you read things on a phone screen, the fonts are small, you have to tap on various spots to move through pages—the whole experience isn't easy, it's not fluent, not compared to a tablet, where the type is easier to read and you can manipulate the screen more easily. The more fluent the experience, the more you'll enjoy it, and the more you'll return to it. Also, misattribution is happening here. This is the psychological mechanism that can cause someone to misattribute the positive feeling of fluency to a liking of the products they are interested in buying, which will in turn increase the likelihood of purchases."
Read more from Carey Business magazine