Carter Hewgley, former head of analytics for the Federal Emergency Management Agency, has joined a Johns Hopkins University project to make cities' data more accessible and help solve urban problems.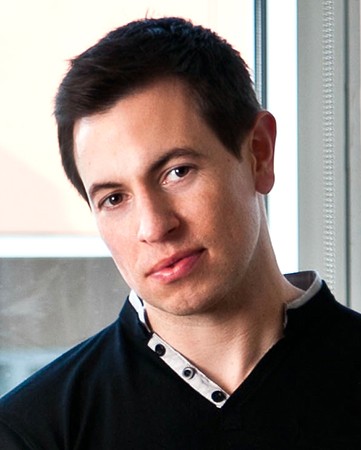 Hewgley will serve as director of analytics and performance at the university's new Center for Government Excellence (GovEx). The center, launched in April, helps governments build capacity for decision-making that is rooted in evidence, transparent accountability, and citizen engagement. As a partner in Bloomberg Philanthropies' What Works Cities' initiative, GovEx will eventually advise at least 100 mid-sized U.S. cities on how to implement or enhance open data and performance management programs.
Hewgley joins the center's executive director, Beth Blauer, former director of Maryland's StateStat data-driven state government performance management system, director of open data Andrew Nicklin, former head of groundbreaking open-data programs in New York city and state, and deputy director Sharon Paley, cofounder of Hack Baltimore and former chief operating officer for the Greater Baltimore Technology Council.
"During his time at FEMA, Carter was on the forefront of using data and evidence to provide critical support to one of the country's most important agencies. He led a team that transformed internal analytics at FEMA and propelled the agency to a leading position in the field of government performance," Blauer said. "At GovEx, Carter will help to shape our thinking as we continue to evolve how 21st century cities align data and analytics to outcomes that are critical for improving how cities deliver service and improve the lives of their residents."
Hewgley will work with cities nationwide to advance best practices for the collection, measurement, and analysis of data, helping municipal governments better assess job functions, improve service delivery, decrease waste, and engender public trust. He will provide thought leadership, tools, and guidance that will facilitate sustainable analytics and performance programs.
Hewgley has served since 2011 with FEMA, most recently as director of enterprise analytics, and before that, leading FEMASTAT, the agency's performance management program. Before joining FEMA, he worked in the District of Columbia Public Schools Office of Special Education as associate director of strategy and performance.
"Our cities are on the front lines of society's biggest challenges, and GovEx is helping city leaders across the nation use data and performance management techniques to confront those challenges," Hewgley said. "Throughout my career, I've seen intractable problems get unstuck when organizations use data to refine tactics and change behavior. Today, I am thrilled to join the talented team at GovEx, its partners, and the What Work Cities initiative. Together, we can help cities go further, be more effective, and improve lives for their residents."
The university's new Center for Government Excellence has financial backing from three-term New York City Mayor Michael R. Bloomberg as part of Bloomberg Philanthropies' new $42 million What Works Cities initiative. The center is housed within the university's 21st Century Cities Initiative, an interdisciplinary strategy to address urban challenges in the United States and around the globe.