Baltimore's Hippodrome Theatre enlisted the help of a team of Johns Hopkins undergraduate students to design and run an integrated marketing campaign that will increase awareness of The Hippodrome and also promote a two-week run of Dirty Dancing next month.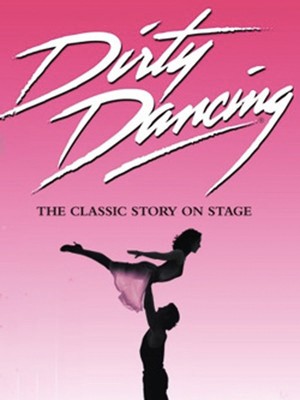 The students created AdHop Strategies, a temporary advertising agency, as part of their Advertising and Integrated Marketing Communications class, which is offered each spring through the Entrepreneurship & Management program in the university's Whiting School of Engineering.
Students were split into six departments based on their skill sets: Research, Campaign Strategy & Implementation, Public Relations & Social Media, Advertising & Multimedia, Finance and Reports & Presentations. Two CEOs were chosen to lead the groups and ensure that work was done according to the semester's timetable. The team had $2,500—and a lot of creative autonomy—to design and execute an integrated marketing campaign.
"Each department had campaign goals and was tasked with analyzing the agency's in-depth interview and survey research to develop the most effective tactics that would allow them to achieve these goals. For the students in Manager positions, this class also represents an incredible leadership opportunity," says senior lecturer Leslie Kendrick, who teaches the class and has 12 years of experience as a marketing practitioner.
In past years, students have worked on campaigns for Honda, Nissan, the FBI, the Navy, and MindSumo.
This semester, the client gave AdHop Strategies a 70% awareness goal along with an objective to sell at least 50 tickets in total to any of Dirty Dancing's 14 performances. Pre-campaign survey research revealed that 46% of undergraduates were aware of The Hippodrome. Post-campaign research findings indicated an 88% awareness rate—a number that the class and the client were very excited to see. In addition, the campaign resulted in the sale of 58 tickets to Dirty Dancing (sales were tracked by a promotion code) to date, surpassing the client's ticket goal.
The student agency accomplished its goals through a special senior-week ticket buy along with a series of campus events and promotions that included free merchandise and food, YouTube videos, selfie-with-a-Broadway character contests, and a scavenger hunt on the Beach. Along the way, the studentslearned about market research, social media campaigns, and traditional print and video advertising.
"We get to apply skills we've learned in previous classes and actually get results from the implementation of the campaign, making the experience even more rewarding," says senior Sofia Arruda.
Added senior Kristen Politis: "This class is an exciting opportunity for real-world application of things we've only read about in textbooks; a real client, a real budget, a real integrated marketing campaign."