The Krieger School of Arts and Sciences at Johns Hopkins University has been awarded a $960,000 grant of Title VI funding from the U.S. Department of Education to establish a new Foreign Language and Area Studies Fellowship Initiative (FLAS).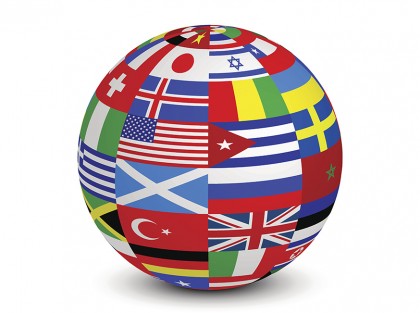 The FLAS grant will be used to support undergraduate and graduate students who are studying modern foreign languages and international studies. The funding will also contribute to the recruitment of undergraduate students into the school's international studies major. This is the first time a division of Johns Hopkins has received Title VI funding.
The new initiative will be jointly led by Pier Larson, professor in the Department of History and vice dean for humanities and social sciences, and Sydney Van Morgan, director of the International Studies Program at Johns Hopkins.
"The FLAS grant is a testament to the Krieger School's commitment to international education," said Beverly Wendland, interim dean of the Krieger School of Arts and Sciences. "Our area studies and foreign language studies are among the best in the nation, and this funding affirms that excellence."
The Krieger School offers courses in 13 modern foreign languages in a variety of majors, minors, and graduate degree programs. German, French, Italian, Portuguese, Spanish, and Yiddish are offered through the school's Department of German and Romance Languages and Literatures, while Arabic, Hebrew, Hindi, Japanese, Korean, Mandarin Chinese, and Russian are offered through the Center for Language Education.
"This is a really exciting development for Hopkins and for the International Studies Program," Van Morgan said. "FLAS fellowships are a powerful tool for recruiting top students, attracting additional grant funding, building new area programs, and growing enrollment in less commonly taught languages."
FLAS grants are awarded to institutions for a four-year period. Those institutions then conduct annual competitions to select eligible undergraduate and graduate students to receive fellowships in accordance with FLAS program eligibility requirements.
"This grant demonstrates faith in our momentum in international studies and will provide much needed new undergraduate scholarship and graduate fellowship funding to students," says Larson. "It will also support the excellent teaching and advising work of our faculty in international studies."
Information about how to apply for fellowships will be forthcoming on the website for the International Studies Program.