At a time when data theft at retailers and other businesses is occurring far too frequently, Johns Hopkins information security experts have helped organize an upcoming conference to inform top executives about the growing risks of digital break-ins, how to reduce these risks, and how to manage the aftermath of a data breach.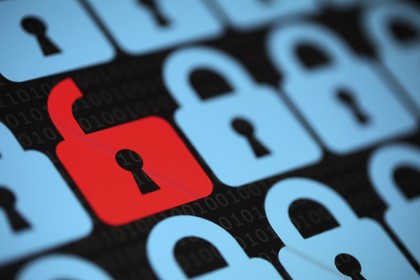 The conference is scheduled for Oct. 31 and Nov. 1 at the university's Homewood campus in Baltimore. More than a dozen speakers, representing the business community, academia and government offices, are slated to participate.
Conference topics will range from cybercrime trends and security tactics to data breach crisis management and the role of cyber insurance. The presentations are designed for high-level technical and nontechnical executives who hold important decision-making posts in their businesses.
Cosponsors of the event are Johns Hopkins University's Whiting School of Engineering, its Information Security Institute, and North Star Group LLC, a professional services firm based in Washington, D.C., and Baltimore. North Star offers cyber security, program management and technical services to the commercial, government, and nonprofit sectors.
"Digital attacks against businesses are on the rise and are unlikely to go away anytime soon," said Anton Dahbura, executive director of the Information Security Institute. "These attacks can be extremely expensive to address after the fact and can inflict severe damage upon a business's reputation and customer loyalty. Our goal at this conference is to share some of the best and most current information about how to protect business data from hackers and how to manage the aftermath of a data breach, should one occur."
Beyond some technical tips to help thwart digital thieves, conference presentations will address important related matters such as legal, regulatory, and legislative topics. Conference speakers will include Ed Schlesinger, the Benjamin T. Rome Dean of Johns Hopkins' Whiting School of Engineering; Jim Christy, president and CEO of the Christy Group; Lawrence Gordon, EY Alumni Professor of Managerial Accounting and Information Assurance at the University of Maryland's Smith School of Business; and Eric Joost, chief operating officer at Willis North America. A speaker from the national intelligence community is also expected to participate.
Presentation topics during the conference will include the rapidly evolving world of cybersecurity, emerging trends in data breach insurance, global threat analysis and the role of human intelligence in the private sector, developing a comprehensive cybersecurity ecosystem, the Gordon-Loeb model for investing in cybersecurity, the role of cyber insurance, data breach crisis management and training, trends in cybercrime, and data breach legal, legislative, and regulatory compliance.